Whether you're picking your book club suggestions as a group or looking for the best book club books to choose from for an individual choice, these 29 options will have you covered! From chick-lit to historical fiction to non-fiction that reads like a novel, there's a book here for every book club!
Is there anything that puts fear into your heart like having to choose a book for book club? I think not.
Of course, maybe you are braver than I am. Nothing puts fear into MY heart like that annual sign-up sheet asking for my best book club suggestions.
Here are 29 book club suggestions that I think most people will enjoy reading, ones that will spark interesting discussions, and ones that you'll feel good about having forced other people to read.
Some of these are the best book club books from my own book clubs over the years and others are ones I WISH my book club had read.
This list of book club books has non-fiction, chick-lit, young adult and middle grade titles, history books and parenting books. There are new titles and ones that are bit older.
Whatever you're looking for, I hope you'll find a few perfect book club suggestions on this list for your group.
If you'd like to start your own book club, pop in your email address and I'll send you my best tips for getting one started!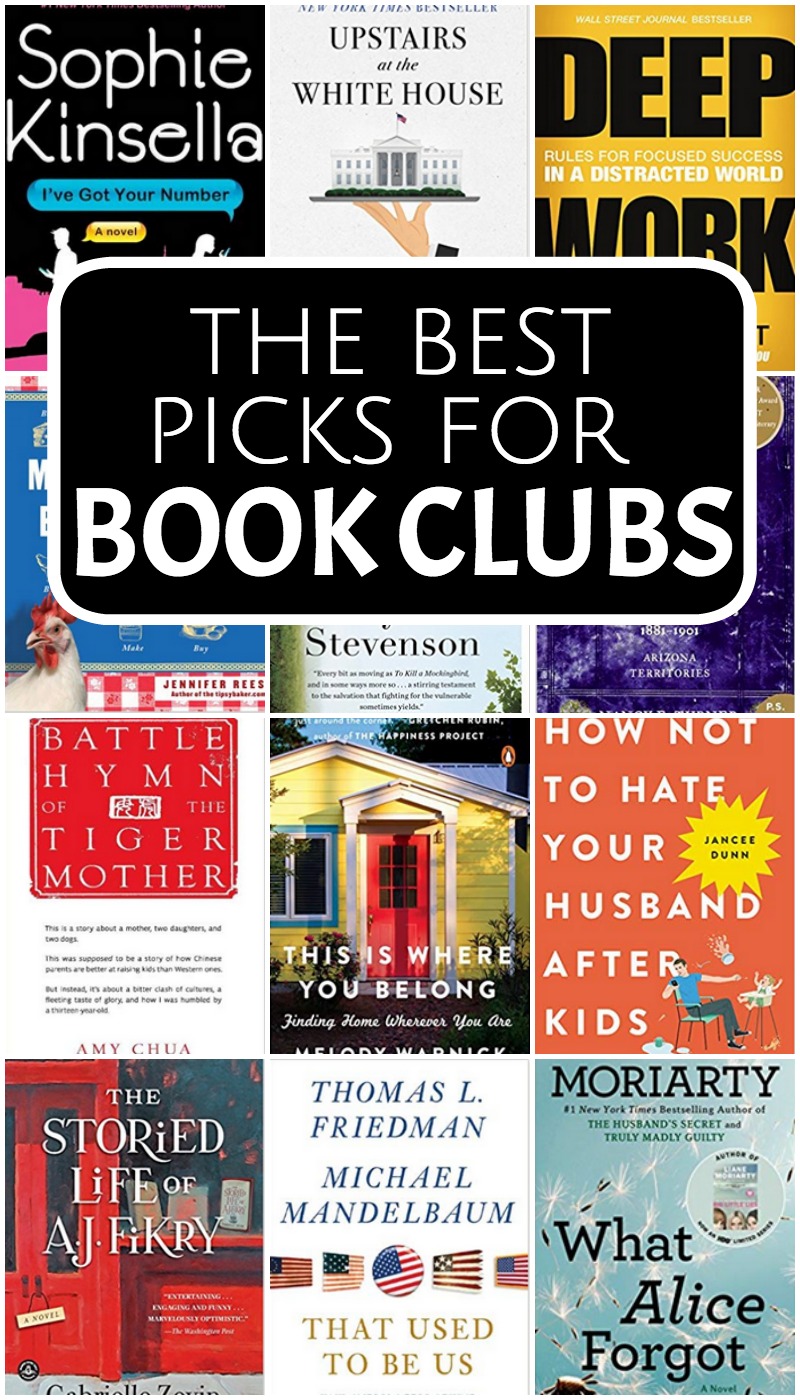 My favorite book club suggestions
By the way, our book club has tossed around the idea of doing a theme for the year, whether it was books written by women, fiction only, children's lit, etc. I think that might be a fun idea, since it'd make it at least slightly easier to choose a book. But I think other people might find that too restrictive.
And if you'd like a printable copy of this list that you can take to your library or screenshot on your phone for easy access, just pop in your email address below and it'll come right to your inbox!
And please tell me your best book club books that have been big hits in YOUR book clubs! I'm always looking for more book club recommendations.
If you liked this post about book club suggestions, you might also enjoy these: