A good ABC book is so helpful for teaching your child to recognize the alphabet, plus it's endlessly fun to see all the different ways authors and illustrators interpret the ABCs. These are some of our very favorite alphabet books. 

Finding the right ABC books is tricky, isn't it?
There are approximately one million alphabet books out there and so many of them are poorly written or deeply contrived (I know, I know – I should try to write my own ABC book and then talk about how bad some of them are).
But there are also some BRILLIANT abc books out there that are clever, interesting, and beautifully done.
These are eleven of our very favorite alphabet books that I hope you'll love too!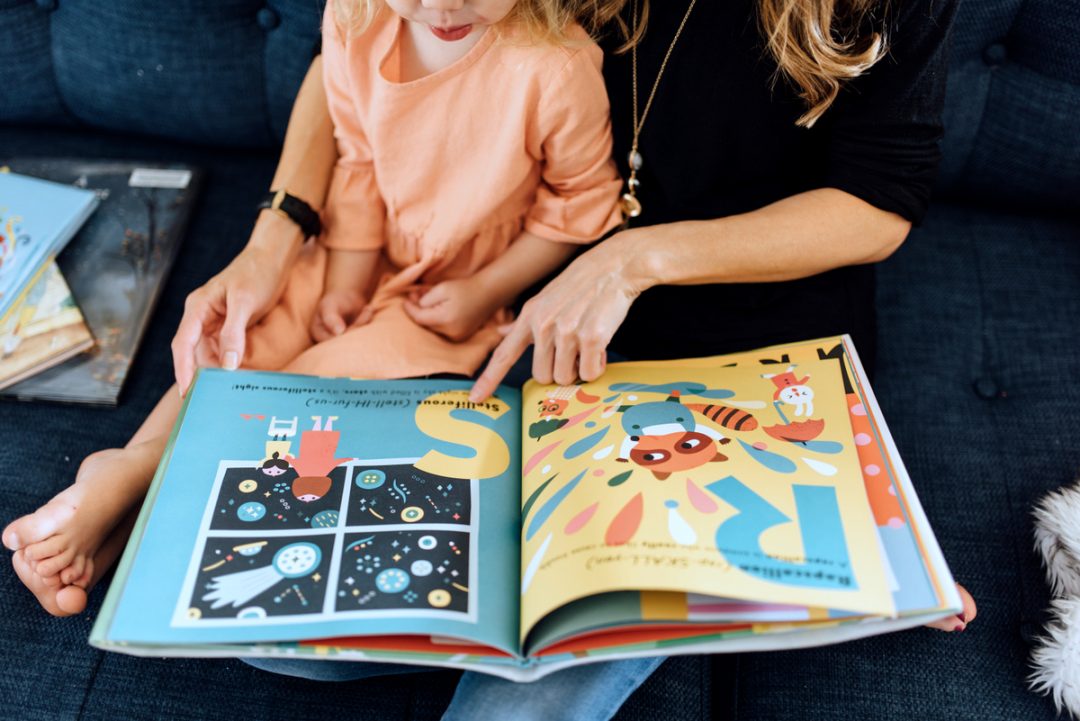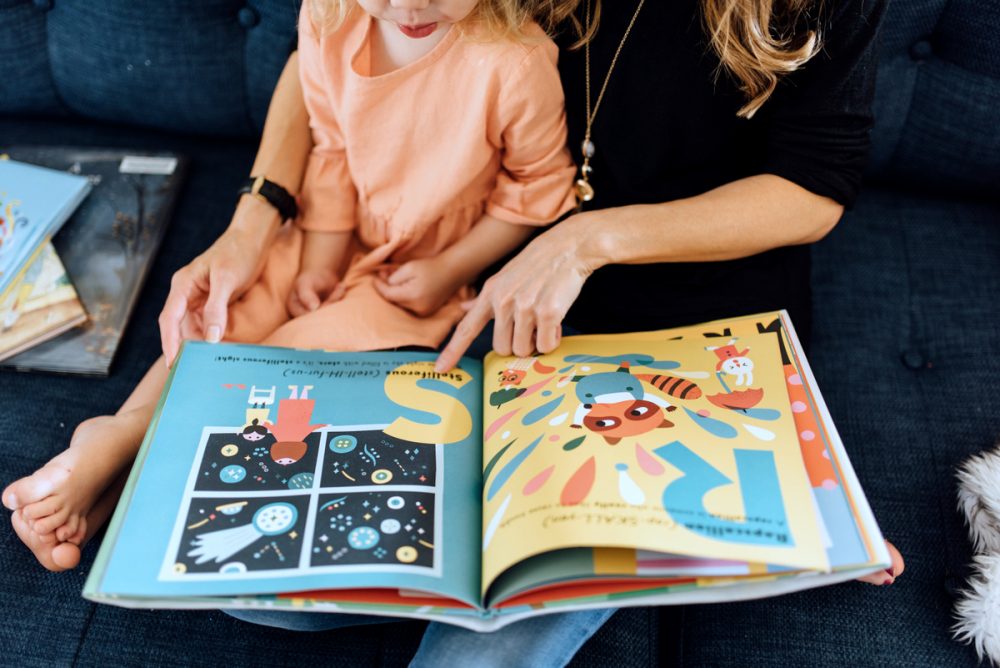 Our Favorite Alphabet Books
Big Words for Little Geniuses by Susan Patterson and James Patterson, illustrated by Hsinping Pan
This ABC book is just plain fun (it's the one in the photo above). Each page has a pretty advanced word, like "gobbledygook" or "juxtaposition" and then a fun definition for it. It was fun to read and it was fun for my girls too.
TouchThinkLearn: ABC by Xavier Deneux
This is the most spectacular ABC book you can imagine. It's the size of a small picture book but has thick pages like a board book and each one has raised die-cut pieces that fit into mirroring cut-outs. This is the PERFECT baby gift.
The Little Red Cat Who Ran Away and Learned His ABC's by Patrick McDonnell
I have a special place in my heart for Patrick McDonnell – his books are some of my favorite. And of course an ABC book by him doesn't disappoint. This alphabet book is wordless and so you get to identify on each page how the next letter has been added. Overall, it adds up to a fun, sweet story that my girls adored (and so did I!)

LMNO Peas by Keith Baker
We are long time fans of this ABC book – I've been reading it with each of my girls since Ella was less than 2, and every one of them has been obsessed with it. Each page has a giant letter with dozens of little peas doing various things that relate to that letter, plus a tiny ladybug to find in each scene.
Chicka Chicka Boom Boom by Bill Martin Jr. and John Archambault, illustrated by Lois Ehlert
Would you believe I didn't read this classic alphabet book until I was a school librarian? I'd heard about it for years and when I finally picked it up, I realized what all the hype was about. It's so catchy!
Creature ABC by Andrew Zuckerman
This is a stunning alphabet book with crisp photographs of each animal that corresponds with the letter of the alphabet. There's also a glossary at the back with more details about each animal. My animal loving children are obsessed with this one.
A Long Piece of String by William Wondriska
This is a book from the sixties that was reprinted a few years ago. There are no words, just white and orange images, plus a long black piece of string that winds through the pages, connecting each item (which each start with the correct letter of the alphabet). It's so clever and retro!

A Zeal of Zebras by Woop Studios
I've mentioned this one for years and it has remained a favorite. My girls love finding the letters "hidden" in each picture and there are also all the letters on the back cover, so you can practice or sing along.
Backseat A-B-See by Maria van Lieshout
This might be my all time favorite ABC book. Each page features a road sign and a large letter. The background of each page is shiny black, with road markings down the center of the book, and it's perfect for little vehicle lovers. This is the book I credit with teaching Ella her alphabet.
Alphabeasties and Other Amazing Types by Sharon Werner and Sarah Forss
With an animal for each letter of the alphabet made entirely out of different fonts of that letter, this alphabet book is a spectacular feast for the eyes. I seriously never get tired of this one.
And if you'd like a printable copy of this list that you can take to your library or screenshot on your phone for easy access, just pop in your email address below and it'll come right to your inbox!
What are your favorite ABC books? Did I miss any fantastic ones? Let me know in the comments!
If you liked this post about alphabet books, you might like these posts too:

Photos by Christie Knight Photography
Reader Interactions