Whether you're just looking for activity books for kids to keep them entertained at home during the summer or searching for things to do on a long car ride, every activity book on this list has been a hit in our family!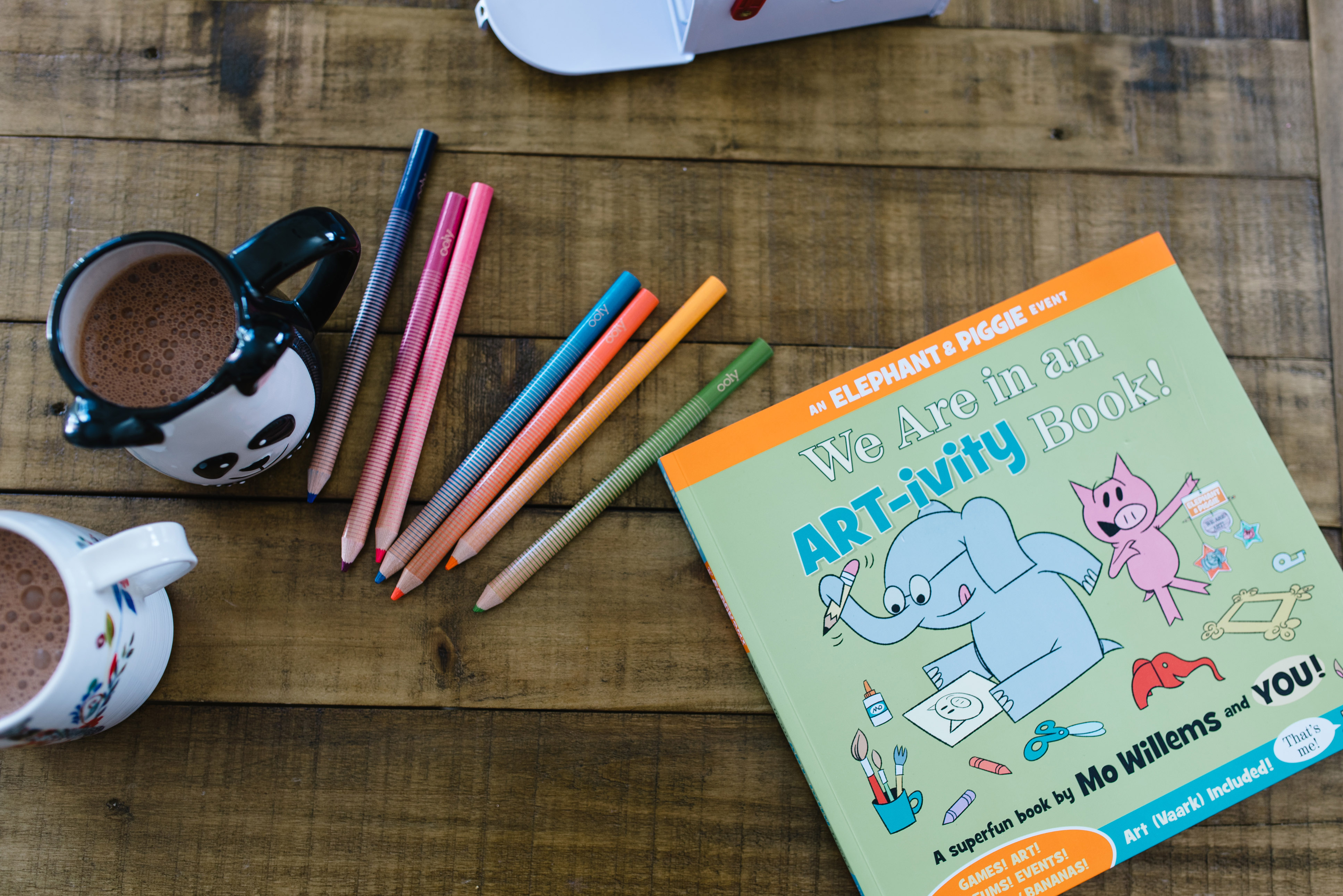 A few weeks ago, we did a road trip to Las Vegas and we have two more long drives coming up during the summer.
I've been on the lookout for things to do on a long car ride (because eventually my children get sick of playing on the tablets) and one of my favorite things to pack in their backpacks are activity books for kids.
An activity book is also a big hit on summer afternoons when my children need something to keep them entertained.
Whether you're traveling or staying home, these ten activity books are some of our very favorites and have been well-loved over the past few years.
I hope you'll love them too!

Our favorite activity books for kids
You knew these kids sticker books would be on here, since I raved about them here. I am OBSESSED with these and so are my girls. All four of my girls (from ages 10 -3) love these and can do them without help. I love that it's completely self-contained (no markers or crayons or any other supplies needed) and that it keeps them busy for hours. I can't recommend these more highly. The kid versions are better for my 3 and 5 year olds, while the adult versions are more fun for my older girls.
When this activity book first came out, my girls couldn't get enough of it – any time it was quiet at our house, I can almost guarantee they were huddled on the couch together working on a puzzle or game or maze in this giant activity book. It's by the same author who writes Doodle Adventures where there is a storyline that you add your own drawings and doodles to.
When you think "activity books for kids," you may not immediately think math, but we bought this for Ella for her birthday a couple of years ago, and it's such a fun concept. Each page has some sort of simple story and then math questions ranging from very basic to more complicated. Basically story problems in a really fun format. From our 3 year old who can manage the easy counting problems to our almost fifth-grader, it's a huge hit and fun for dinnertime conversation, when you're hunting for things to do on a long car ride, or as math practice before bed. There are four books in the series.
Our family loves Elephant and Piggie, so of course an Elephant and Piggie activity book was a no-brainer. There are games and art prompts and it's just as fantastic as you'd expect. My girls loved it so much they used it to create a huge art exhibit in Ella's room and then charged Bart and me admission to come view the art. It was awesome.
These are SO spectacular. When you open the book, it all just looks like a bunch of blobs, but as you start coloring, an animal image emerges like magic. These activity books have gotten SO much use in our house this year.
I grew up on Brain Quest and I was delighted when Ani's preschool teacher sent each child home a few years ago with the Summer Brain quest activity books for kids. They're packed with full-color illustrations, stickers, a progress map and all sorts of fun activities that are also educational. It's basically the perfect cross between an activity book and an educational workbook.
I first discovered Ed Emberley as a school librarian when his books were checked out on a daily basis by my students and then my sister-in-law gave us a few of his books for Christmas and they have been HUGELY popular. If my girls are getting restless, pulling out some paper, markers and these books keeps everyone happy for a good long time. (And even happier if I turn on a podcast for them to listen to while they draw – our favorites are this one and this one).
I love these beautiful color by number books – it's so fun to add the color and then see a gorgeous animal appear. My older girls are obsessed with these and spend hours on these activity books while they listen to audiobooks.
These are the BEST simple activity books for kids, especially toddlers or preschoolers who might have more trouble with an activity book that involves reading. All you do is fill up the included paintbrush with water and then you can paint on the pages and it magically turns colorful. Then it dries and a few minutes later, you can do it all again. I bought these for my girls at Christmas and they get used nearly daily even six months later (they don't last forever and ours are probably getting due for a replacement, but at less than $5 each, I'm okay with that).
My girls are obsessed with hidden picture activity books for kids and this is the best deal I've ever seen on them. The pack of four Hidden Picture books are already discounted and then you can take an ADDITIONAL 40% off with the code HLHP40. Plus there is free shipping which makes this a major score.
And if you'd like a printable copy of this list that you can take to your library or screenshot on your phone for easy access, just pop in your email address below and it'll come right to your inbox!
Any activity books for kids I missed? Let me know if you have other favorites! I'll be blessing your name around the nine hour mark of our drives.
If you liked this post about activity books for kids, you might also enjoy these posts: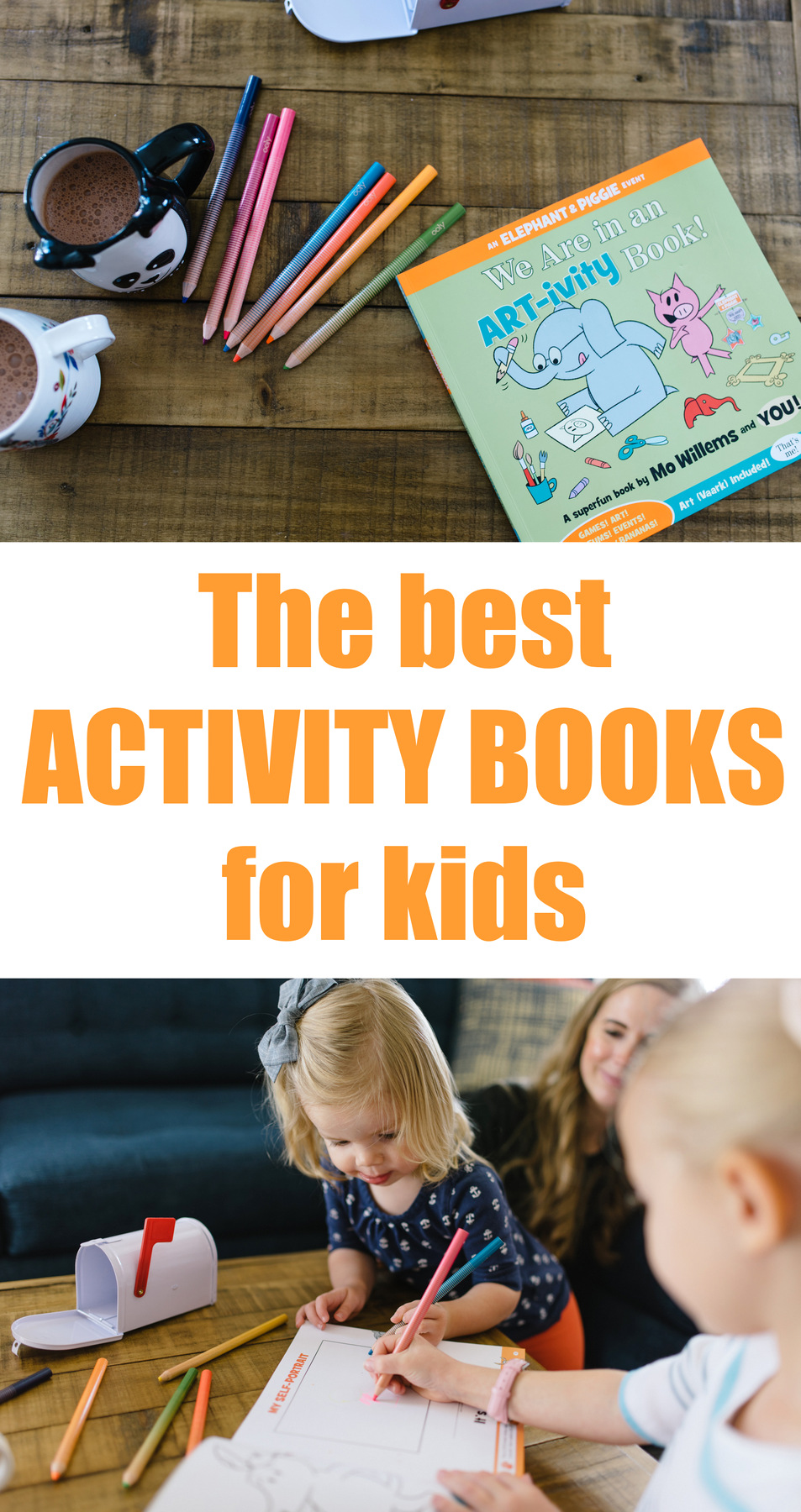 Photos by Christie Knight