I love audiobooks for longer drives, but much of our driving is in short little bursts.
We hop in the car and drive six minutes to the grocery store or eleven minutes to Target.
I'm happy to listen to my own audiobooks for those tiny pockets of time (especially since I listen on double speed, so I can get 22 minutes of content in on an 11 minute drive), but for younger listeners that can be tricky.
I also run into the issue that much of our driving involves dropping off or picking up one of my children, so listening to a long book means one or more of my girls is always missing pieces of the story.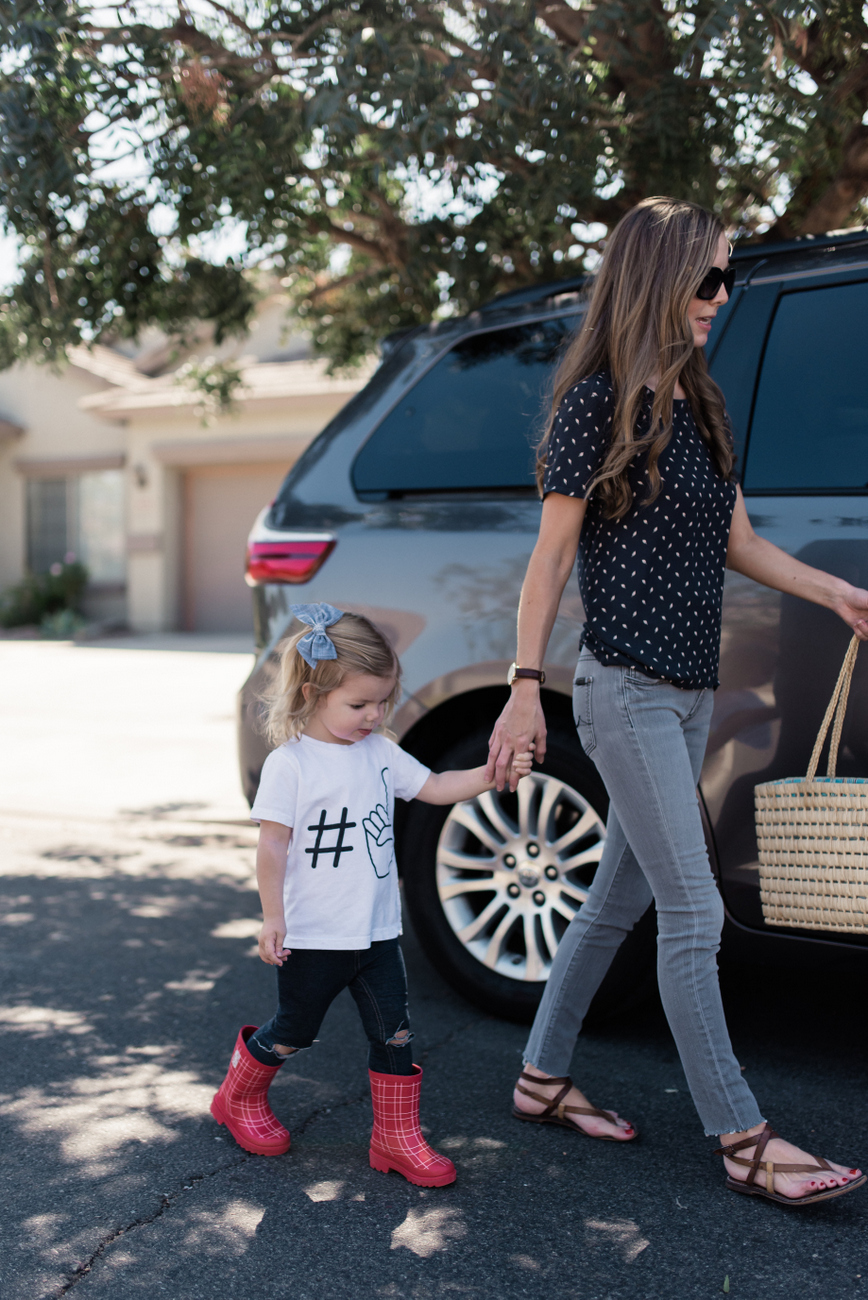 One way we've dealt with this is by listening to books they've already read or listened to, so that it's not as big a deal if they miss some of it or if they can only listen for a few minutes at a time.
Another good solution we've found is listening to short stories. We've checked out some collections from the library on CD and when I remember, I look for them on my library's digital collection.
But sometimes you forget to go to the library or your library doesn't HAVE anything or you don't want to sort through a million online options or something that's going to be automatically returned to your library.
And so one of my favorite little tricks is story podcasts for kids.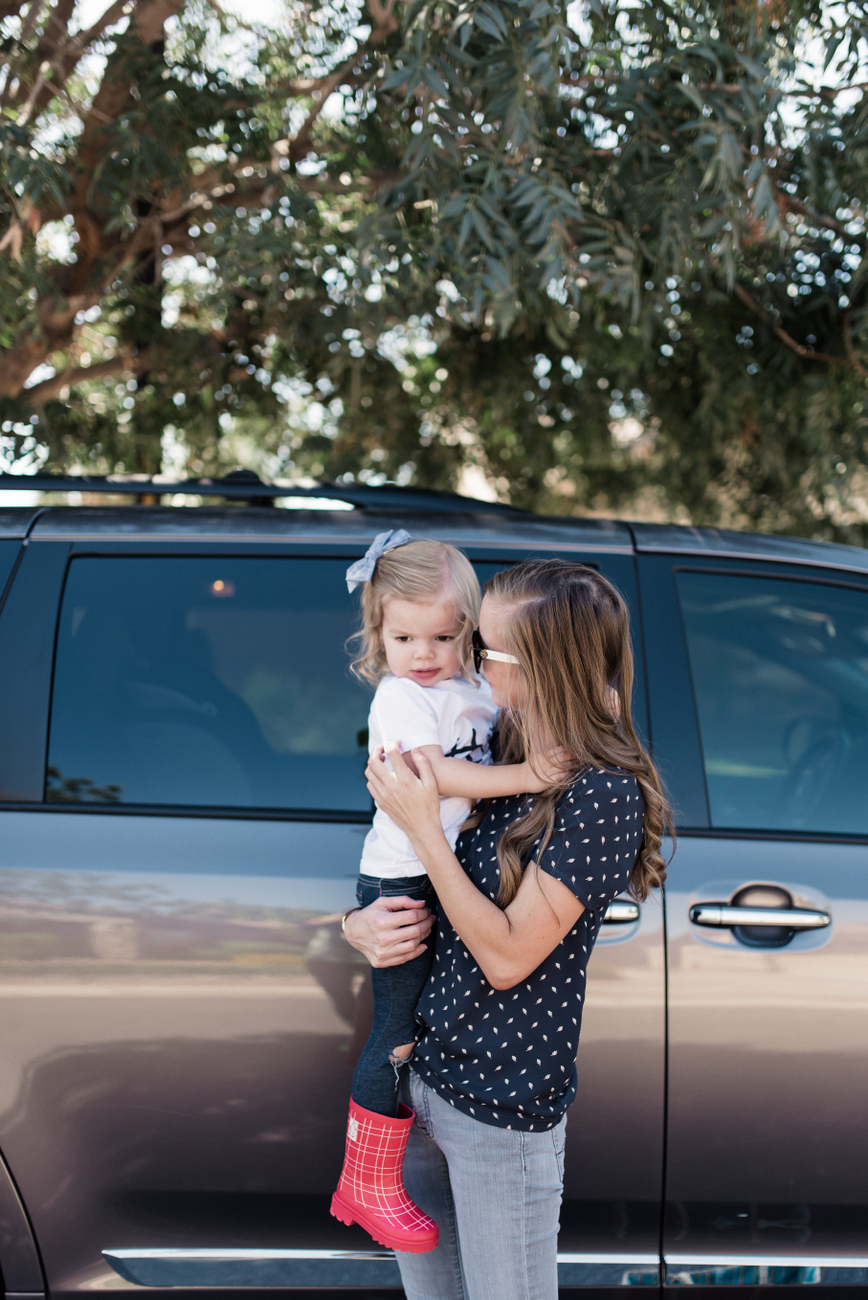 Podcasts for Kids
They download automatically, you can listen to the newest one or any of the older ones, and they're the perfect length for those quick errands.
And our very favorite podcast is Circle Round.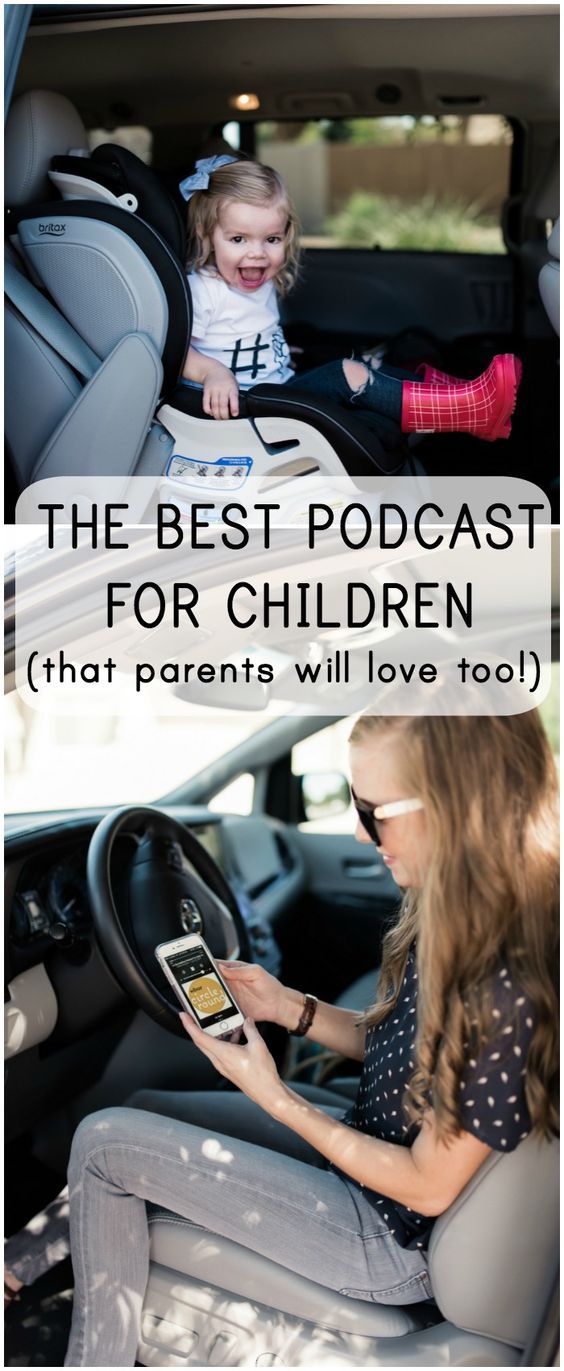 It launched in 2017 and we have listened to every single episode since then (and most of them MANY times). It's a storytelling podcast for kids ages 4-10, and is produced by WBUR (that's Boston's NPR station – they also produce super popular shows like Car Talk and Modern Love).
Circle Round Podcast
Circle Round focuses on folktales from around the world and the show is hosted by Rebecca Sheir and then has a variety of insanely talented actors in each performance.
In the first episode, Jason Alexander is the main character – a farmer who is fed up with how crowded and noisy his tiny home is. That name didn't actually mean anything to me, but I KNEW I recognized that voice and as soon as I realized it was George Costanza from Seinfeld, I loved that episode even more. 
To be honest, I don't recognize the names of most of the actors or the shows they are from, but every now and again I do and it's a fun little bonus.
They're the perfect length (between 5-20 minutes) and they are just marvelously done, with great narration, sound effects, and music (there are also coloring sheets to go along with every episode, but we've never used them).
We've listened to a number of podcasts for kids over the last year, and the Circle Round podcast is definitely the best one we've tried – we keep coming back to it week after week.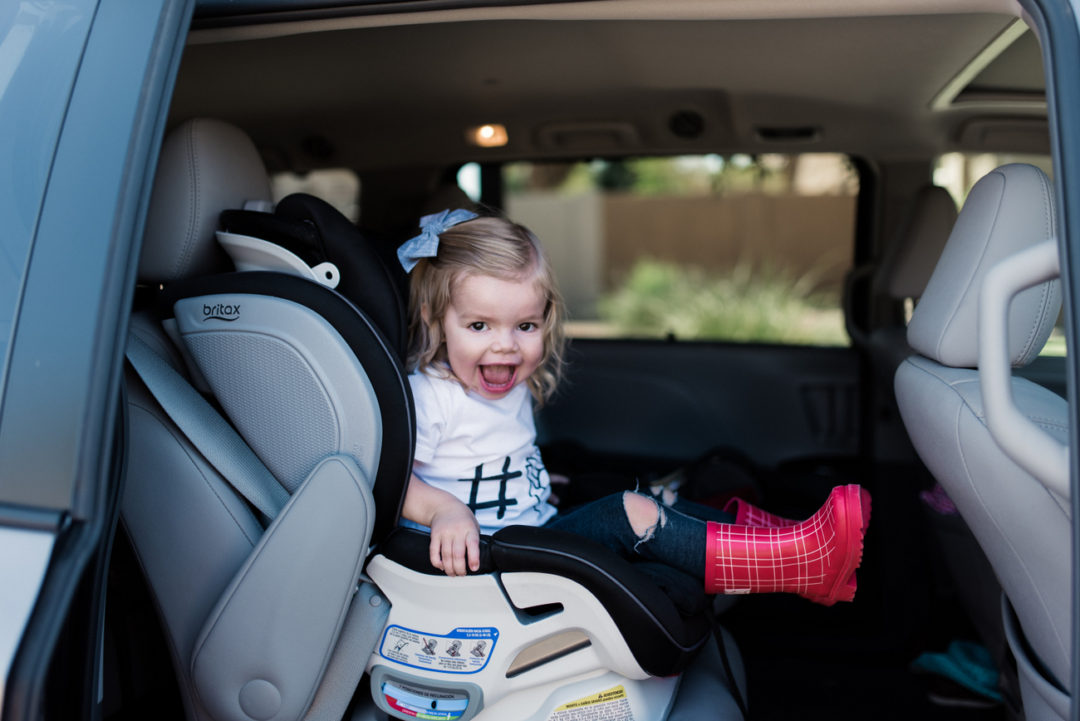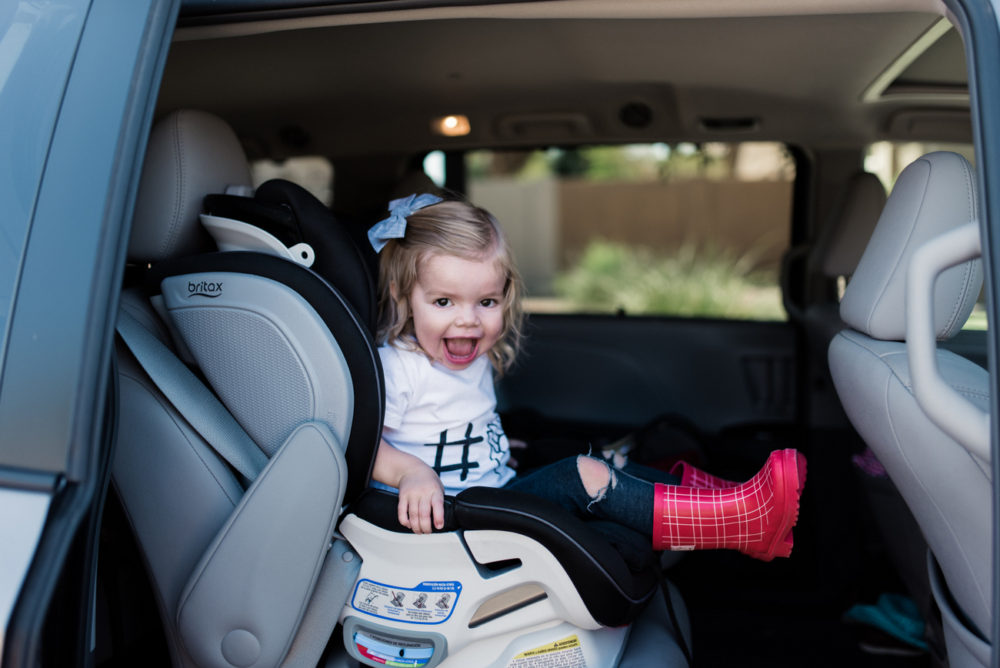 I love that my girls are being exposed to all these well-known and not-so-well known folk tales from around the world, and I really appreciate that they're enjoyable for ME to listen to.
I grew up listening to lots of stories. We had this funny set of fairy tales narrated by a man and woman named Jennifer and Jason that we listened to in the car (they were on cassette tapes) and our family STILL quotes some of the best lines from them.
We must have listened to every story at least 50-100 times over the years, and I have such good memories of those, so I don't mind listening to these episodes over and over again, because repetition is so enjoyable for most children.
Also, they say for ages 4-10, but we started listening when Star was 2.5 and when I questioned her on some details about the story and she rattled them all back to me without hesitation and she's as quick to ask to re-listen to them as either of my older girls. Now Tally, who is 2.5, loves them too.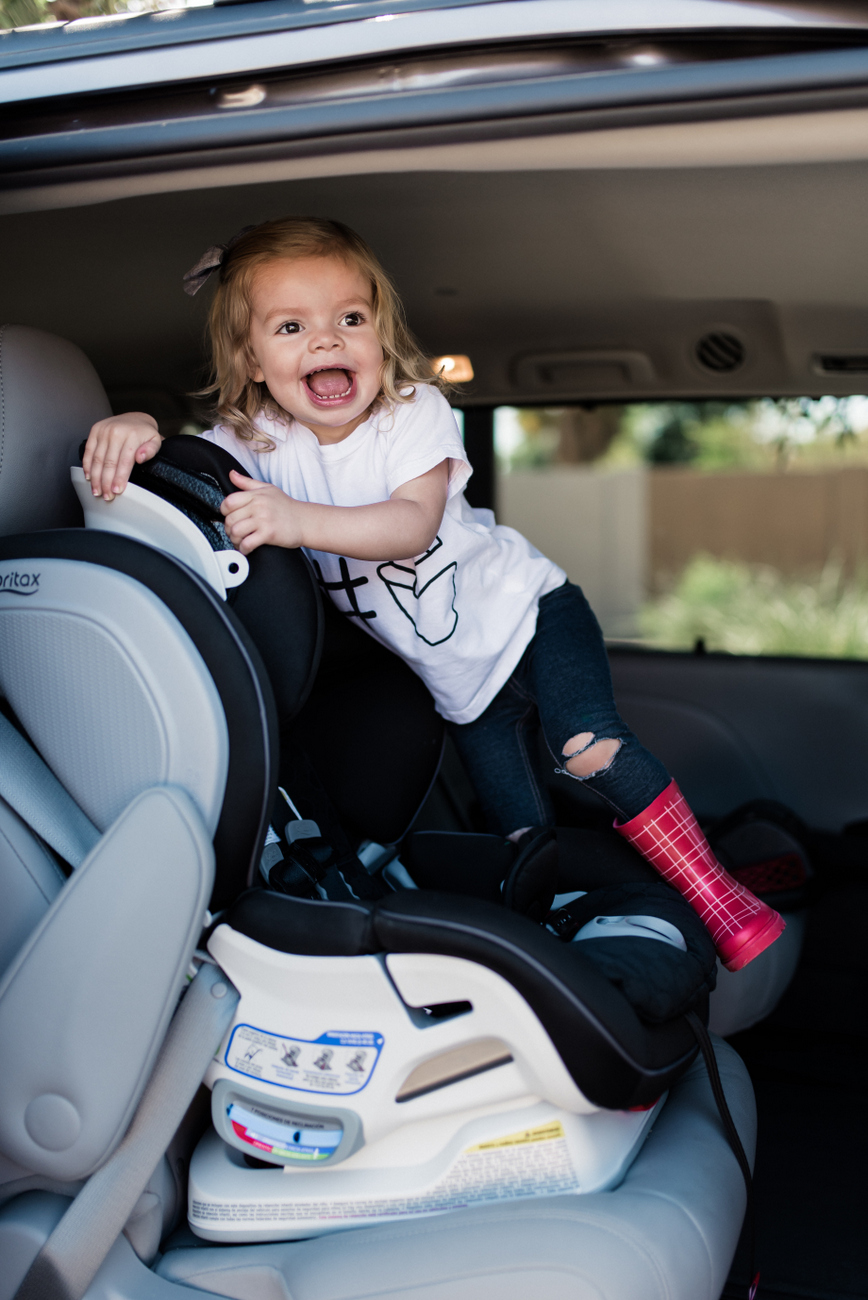 And because they're on my phone instead of on a CD or cassette, it's easy for me to pull out my phone and let them listen while we work on puzzles, color, or fold laundry or we play it through our Amazon Echo.
If you're looking for an easy way to introduce your child to listening to stories, I can't think of a better way than Circle Round.
I get lots of questions about how to introduce young children to audiobooks, and the Circle Round Podcasts is one of the simplest ways. It's so easy, accessible and enjoyable and one of the best podcasts for kids I've come across!
You can subscribe to Circle Round via iTunes, Stitcher, or your favorite podcast app and download episodes. And if you listen, let me know how you and your children like it or if you have other favorite podcasts for kids! 
If you liked this post about the Circle Round podcast, you might also enjoy: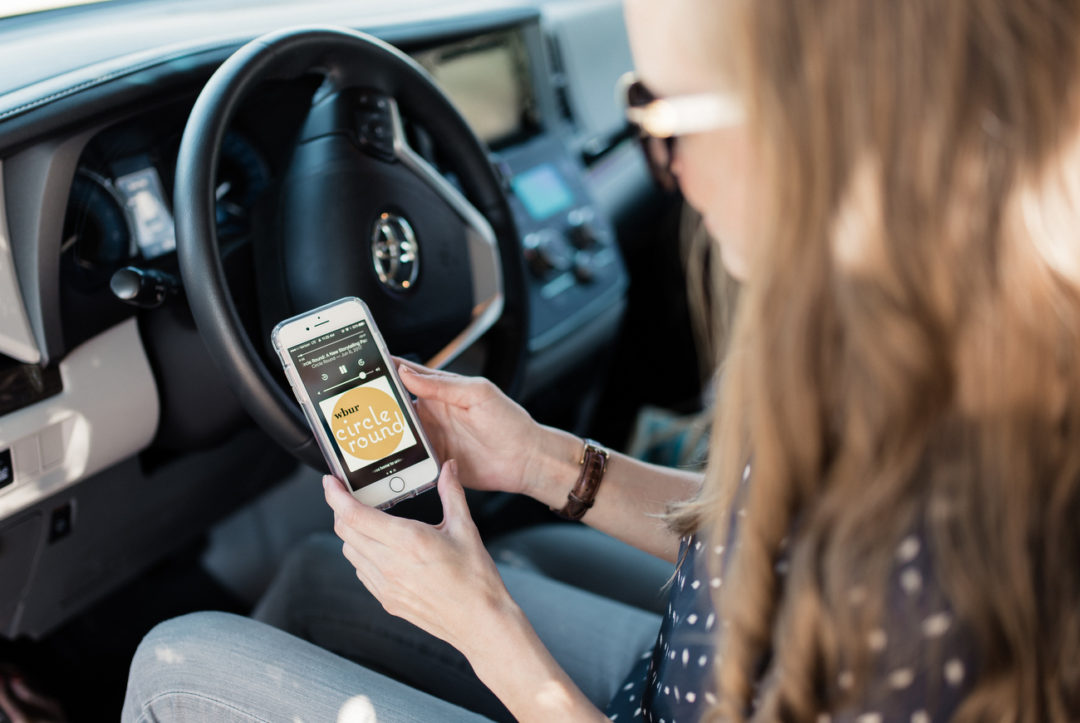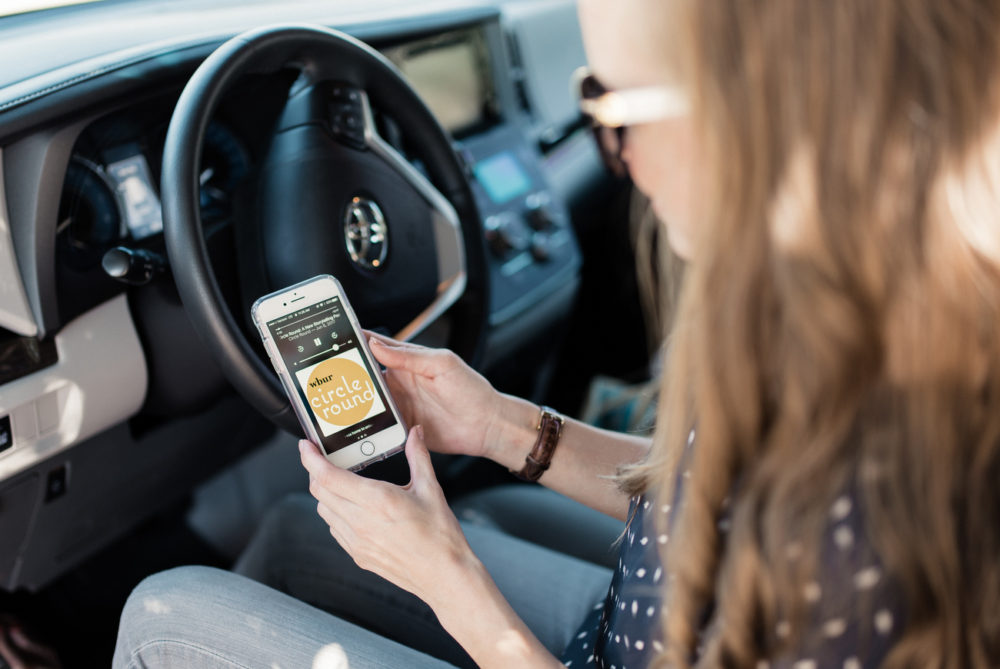 Photos by Christie Knight Photography