Have you tried out the Libby app? It's a library app for ebooks and audiobooks made by Overdrive and it's so simple and fun to use (plus it's free!). Give Libby by Overdrive a spin and enjoy all the free audiobooks and ebooks your library has to offer, right from your phone!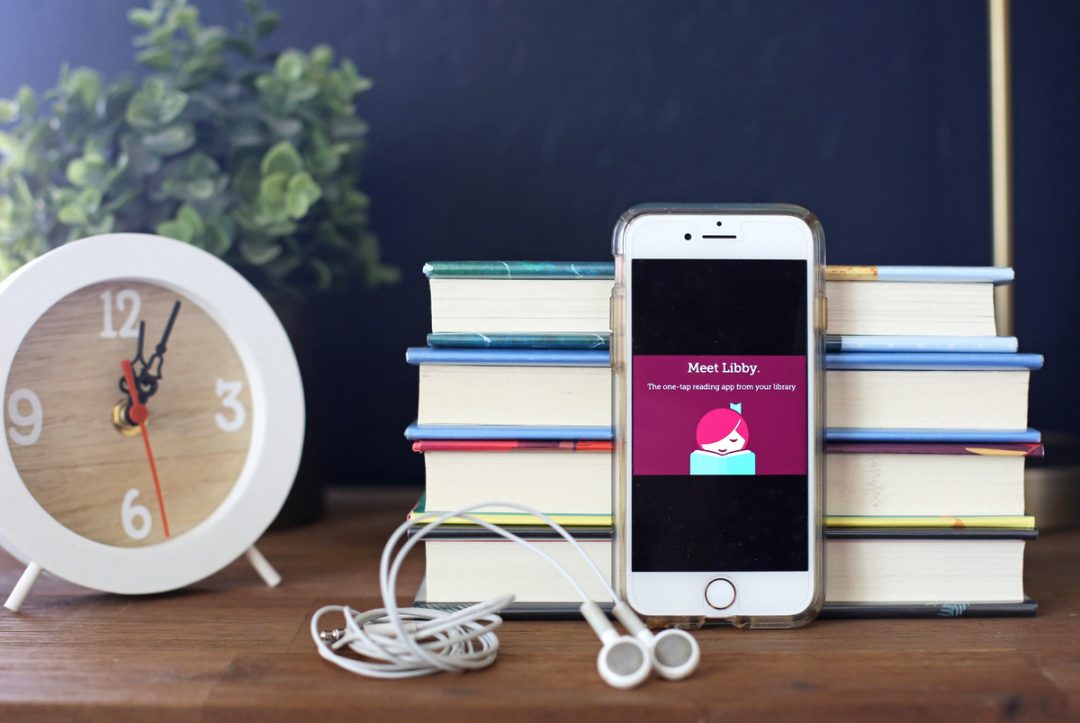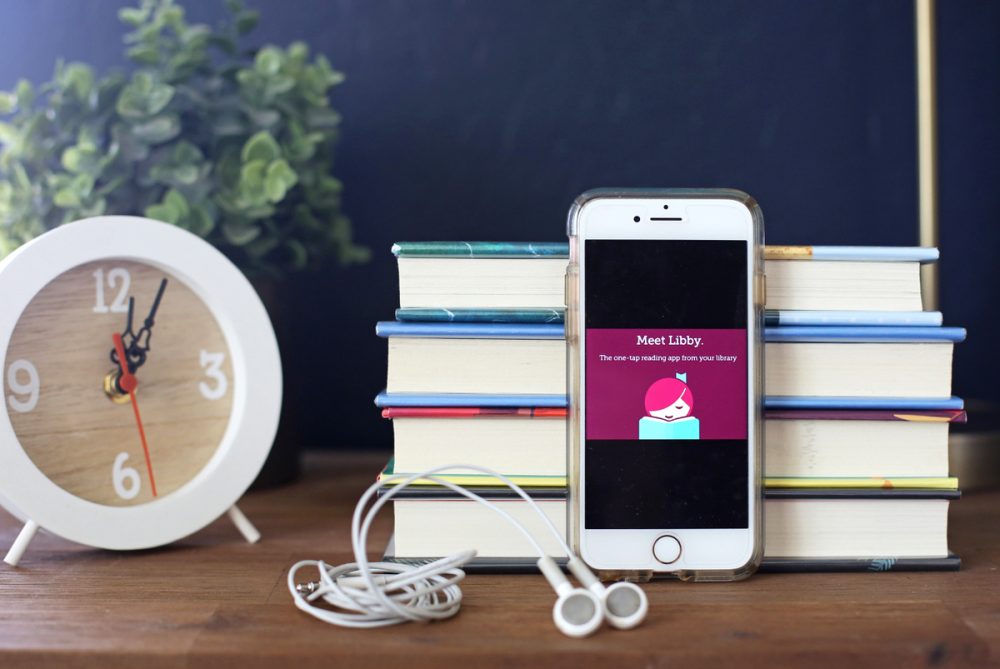 I started using Overdrive to listen to audiobooks on my phone from my library about eight years ago, and it's been one of my most used apps.
If you're new to Overdrive, basically it's a program that libraries can buy a subscription for to let their patrons download ebooks and audiobooks at home from their phones, tablets, or computers.
I wrote a whole post about how to use it here and I recommended it all the time.
Then, a few years ago, Overdrive released a new app called Libby.
I was curious, of course, about the Libby app and immediately downloaded it.
And I haven't opened Overdrive ONCE since then.
I personally find the Libby app to be SO much user-friendly and streamlined, and I can't imagine going back to Overdrive.
The Libby app reviews are through the roof, so I know I'm not the only one who loves this app (it has about 84,000 reviews averaging 4.7).
(Plus, Overdrive is shelving the Overdrive app  – you'll still be able to use it if you already have it downloaded, but it won't be available for new downloads and they won't be updating it any longer).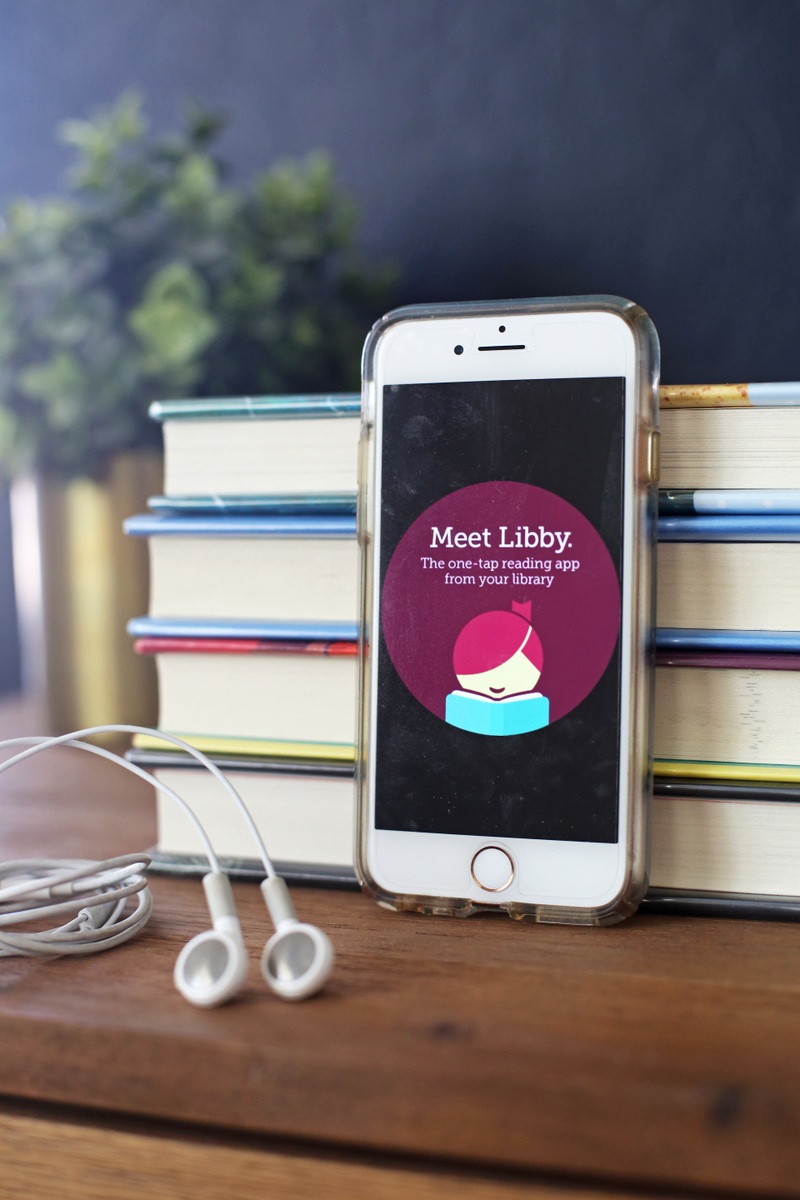 Here's why I love the Libby app:
You can easily switch between library cards and libraries. This is the number one reason I love the Libby library app with all my heart. I added all my libraries (I belong to several, because we've moved so much) and then I could add multiple cards for each library. For instance, here in Arizona, I have a card for me, plus a card for each of my two big girls, and if I go to check something out and one of my cards is full, it just shows me my other cards right there and I can toggle in half a second to the other one. No logging in and out. It's seriously the best thing ever.
It doesn't log you out. Overdrive DOES log you out and this made me nuts because my phone wouldn't always save my library card numbers and then I'd have to go grab my cards from my wallet and re-enter them fairly frequently. Libby hasn't logged me out of any of my cards in the year I've been using it. So much teeth-grinding avoided right there.
You can send Kindle ebooks right to your Kindle. This is so handy when I check out eBooks on Libby and I just click to send it right to my Kindle (it also shows up on my Kindle app on my phone).
When a book comes up on hold, it automatically is added to your shelf. This was so irritating to me on the Overdrive app because once I got the email notification that my hold was available, I had to log-in (crossing my fingers that I'd picked the right card on the first try – which happened never), and then add the book to my bookshelf. Now, when a book comes up on hold, no matter what library it's coming from or which card I used to place the hold, it shows right up on my shelf.
You can easily see your prior Libby activity. This means I can quickly see which books I've checked out in the past and re-place holds on ones I didn't finish or get to.
You can see how long the hold lines are. Every book, whether you're just browsing or you've already placed a hold, shows you not only how long the hold lines are but how long you can expect to wait for your turn to come up, whether that's three weeks or six months.
Every book shows you if it's available in another format. If I'm looking at an e-book, toward the bottom of the description, it'll show me if my library has it as an audiobook as well. I love this feature.
You can read or listen to a sample of any title without downloading anything or having it open in a new window. The sample is just right there in the app, ready for you.
You can set it to automatically download your items or only download when you ask it to. Because I share my cards with my girls, I don't necessarily want 300 Boxcar Children audiobooks automatically downloading to my phone, so I've set it to just download when I choose. It's one click and then I have my books, without having to clog up my phone with their books!
You can choose to stream if you're on wi-fi instead of downloading. For all those people who've asked me about their audiobooks taking up too much space, this is for you! I haven't personally had any problem with them taking up too much space on my phone, but it's nice to have the option to just stream instead of downloading.
What doesn't the Libby app have?
It currently doesn't have a wish list feature like Overdrive does. Although you can use tags to basically make your own wish list, so I don't really miss it. And they are planning to make the wish list feature available soon and then you can save things in both Overdrive or Libby and
It isn't compatible with all devices yet. For instance, on our Kindle Fire, my girls still use the Overdrive app because Libby doesn't work on it.
You can't yet request that your library buy a book for their Overdrive collection. This is my only real complaint about the Libby app, but they promise it's coming soon.
A couple of questions about using Libby by Overdrive:
Is there any reason to use both the Libby and Overdrive apps? I know that some people switch back and forth and the Overdrive app does have features that Libby doesn't, but I exclusively use the Libby app now (except when I help the girls download something on the Kindle Fire).
If you check something out on Overdrive, is it also checked out on Libby (and vica versa)? Yes! So I can see everything my girls have checked out whenever I log into Libby, which I like.
Can I try out the Libby app without downloading it? Yes! You absolutely can which I think is so fun. Give it a spin on their page here – it's a ridiculously powerful demo and is JUST like using it on your phone.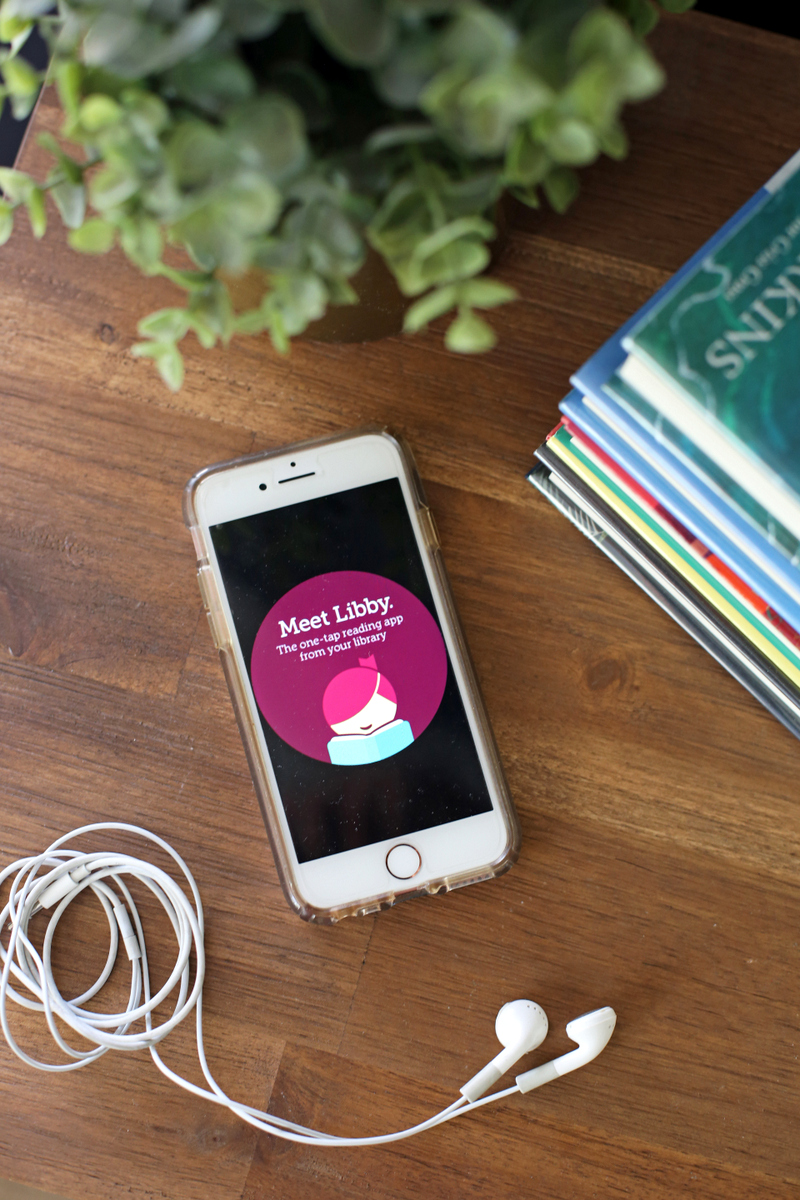 Overall, when I compare the Overdrive app and the Libby app, the Overdrive app feels to me like it was built for a desktop and then was kind of wedged into app format.
The Libby app, on the other hand, feels designed especially for use on phones and it's just so smooth, streamlined and WAY user friendly.
If you haven't tried it out, I highly recommend you give it a spin! It's so clean and easy (and free).
And if you have other questions about either Overdrive or Libby, please ask in the comments and I'll do my best to answer!
If you liked this post abut the Libby app, you might also like these posts: