Have you heard of Scribd?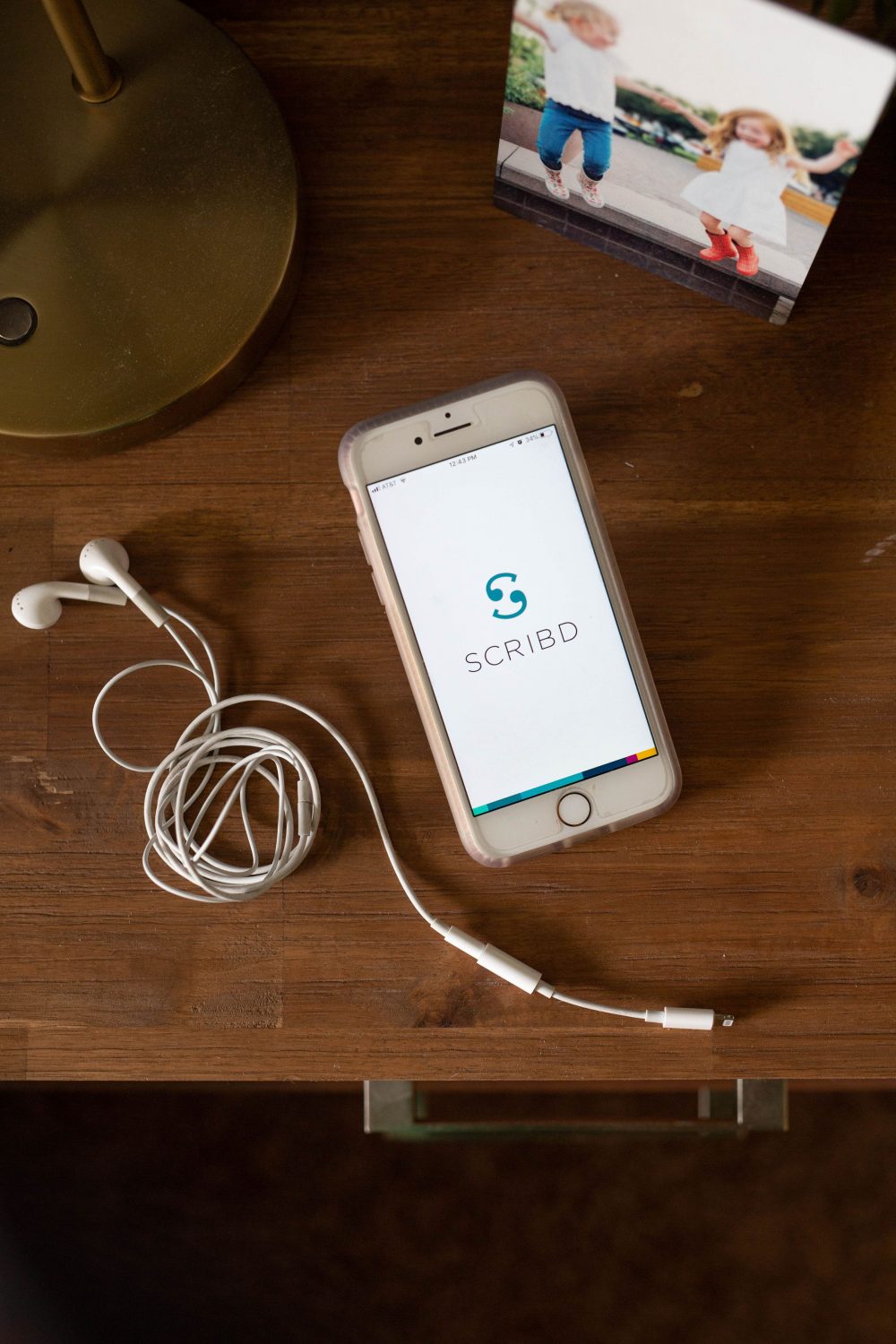 When I wrote this post last year about where to find free audiobooks, several people suggested it in the comments and I started using it a little bit last summer.
Then at the beginning of the year, I re-downloaded it to my phone (my phone got completely erased in the fall and I had to start from scratch) and started using it in earnest, and I am HOOKED.
Here's how I see the difference between Audible and Scribd.
Imagine Audible like a giant bookstore.
You can go in and buy basically any book that exists and it's yours to keep forever. The selection is unmatched (basically if an audiobook exists, Audible will have it) and you pay for exactly what you want.
Scribd, on the other hand, is like Netflix.
You pay a flat monthly fee ($9.99 per month or just over $7 a month if you do an annual plan) and you have access to everything in their library which includes both audiobooks and ebooks (and sheet music, of all things). You don't own any of it, but you can listen or read as much as you'd like.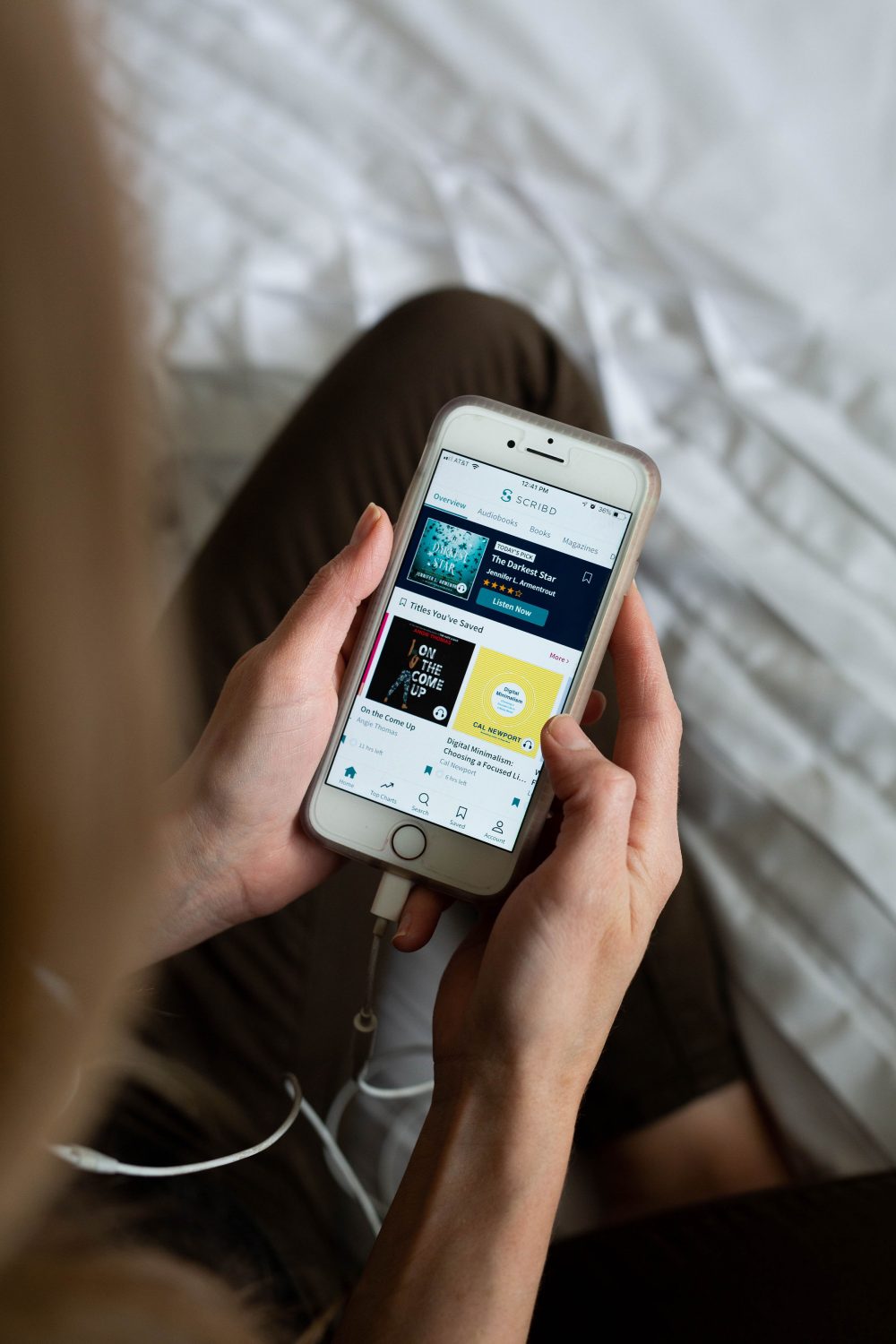 In the case of this kind of app, the important thing is "how good is the library?"
Scribd's library? REALLY good.
I started recommending it in earnest when I was chatting about Michelle Obama's book, Becoming, as part of the Everyday Reading Book Club and so many people were telling me the hold lines were out of control.
Becoming is part of Scribd's library so you could listen to a copy without waiting in any line at all.
Then I was listening to The Poet X for my children's lit bookclub in February and my library copy expired before I could finish it. So I hopped on Scribd and there it was. Ten seconds later, I was right back at my spot and finished it without a deadline hanging over my head.
And the April book club pick, Where the Crawdads Sing, is also on there.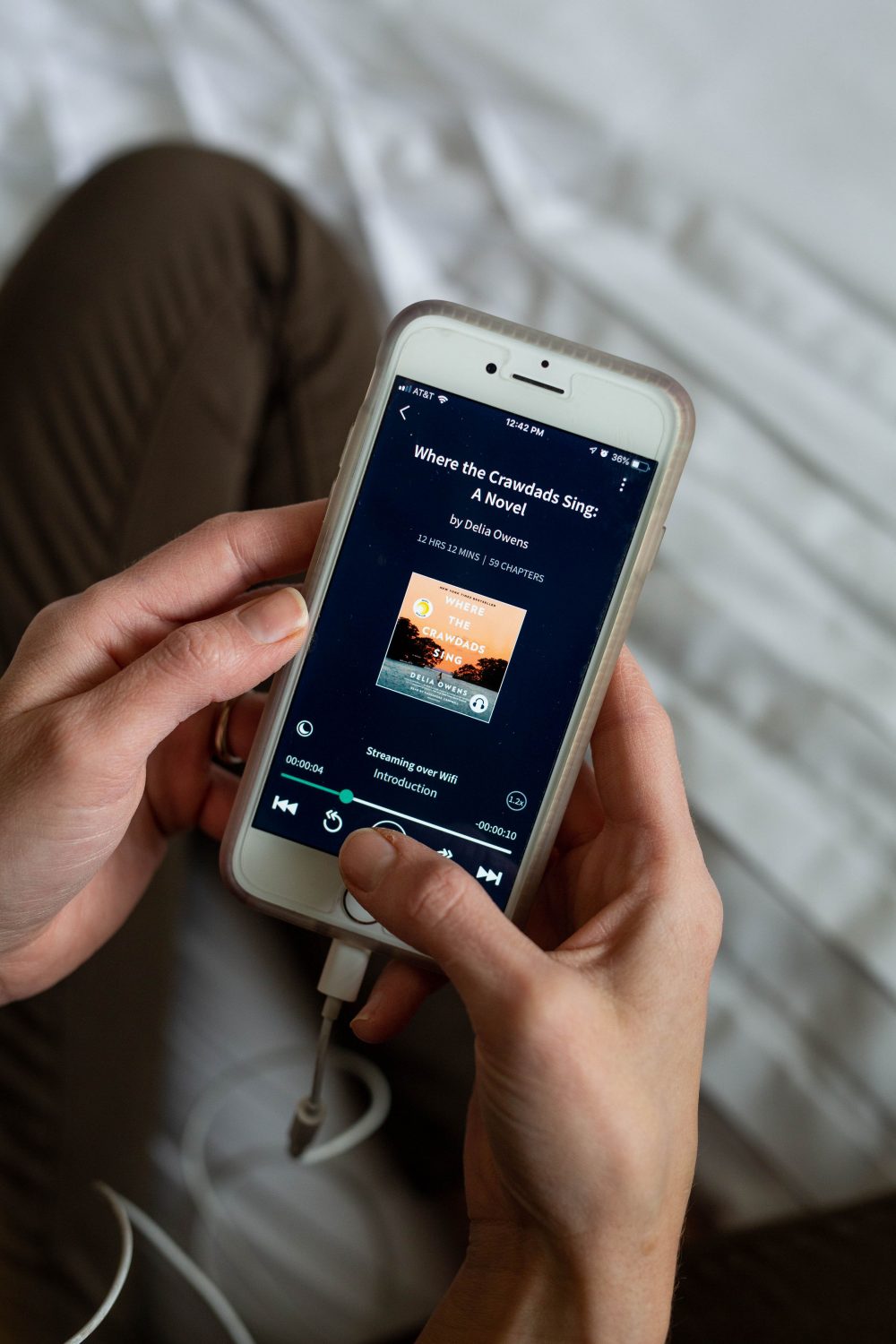 Plus thousands of other good options.
And when it's subscription-based, it doesn't feel like a risk to start listening to something and then decide "meh" and move on.
There are also tons of children's audiobooks, so it's easy for me to find things for my girls to listen to too (if you're interested, I'll put together a list of my favorite children's books on Scribd).
Star listens to something almost every single afternoon during quiet time (her current favorite is the Wayside School series. All three books are on Scribd and she's listened to each of them at least 8 times – generally while she jumps on the couch. . . ).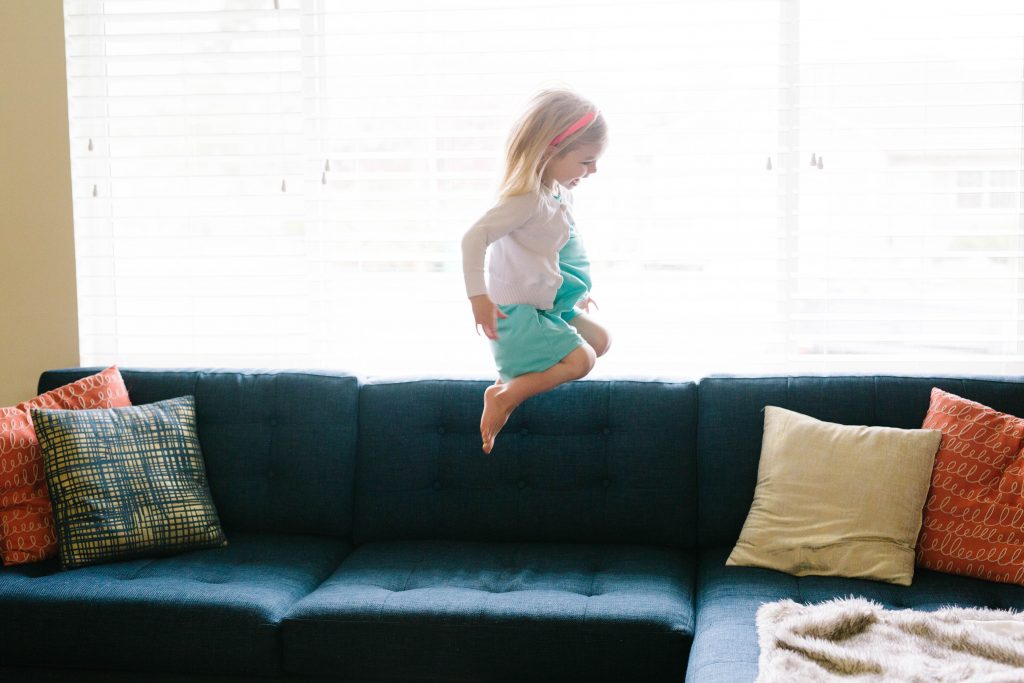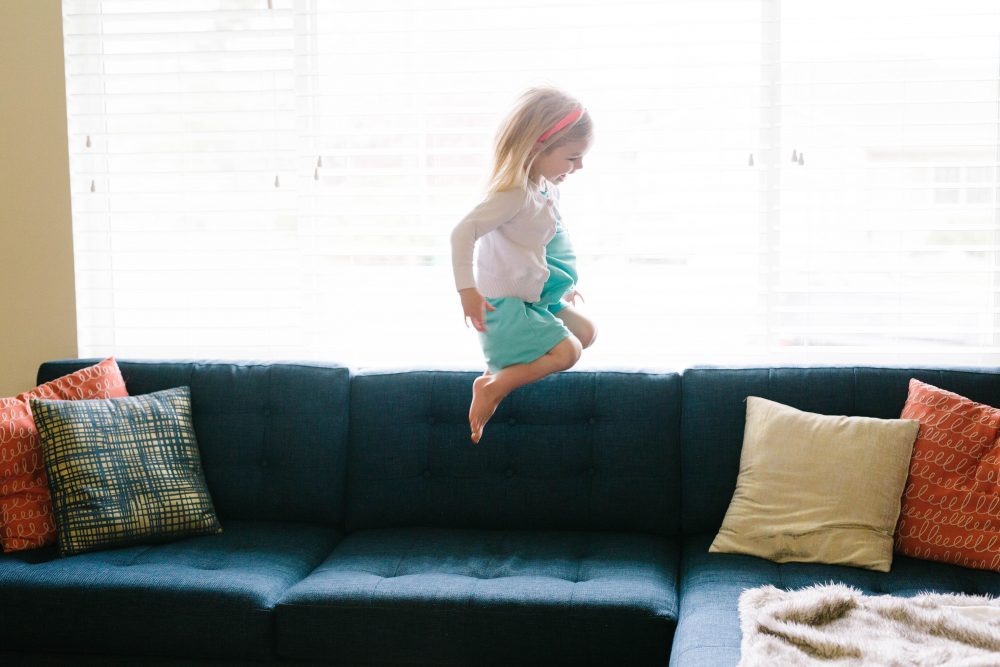 And they automatically play over wifi, but you can download anything for offline listening too.
AND it's very easy to navigate the app. Basically, I'm a complete fan.
Also, Scribd has a really great referral plan so if you share it with a friend, they can try it for 30 days for free and you get a free month too.
They don't have everything, for sure, but it's good enough to keep me busy for a LONG time.
The only weird thing about Scribd is that there is some sort of behind-the-scenes algorithm that means sometimes some books aren't available until the next month. I can't quite explain why this is, but there have always been so many books available that it's never been a problem.
Just consider yourself warned that if you have six bestsellers you want to listen to, it'll probably only let you listen to 2-3 of them this month (but how many audiobooks are you really getting through in a month anyway?).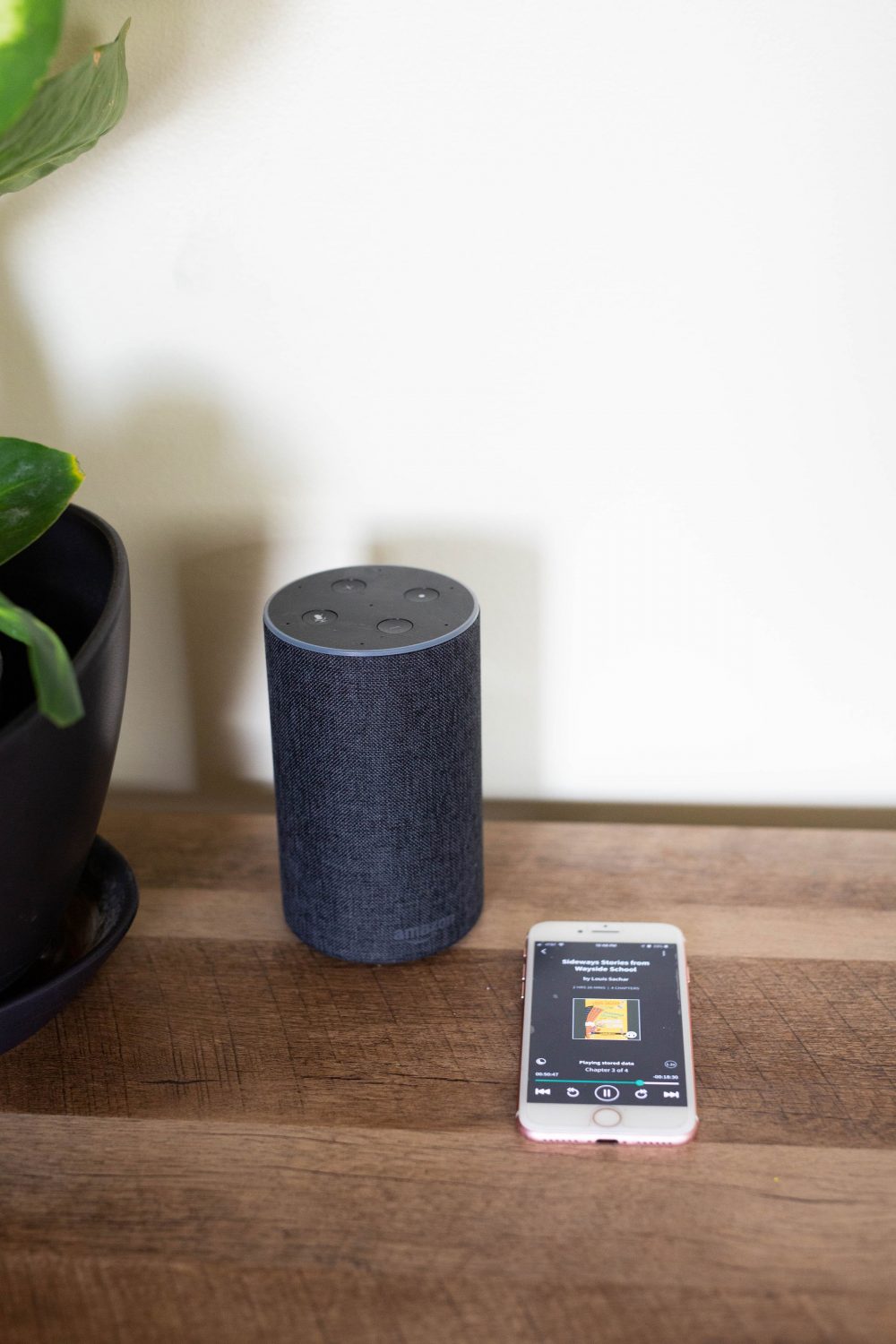 If you haven't tried it out, I HIGHLY recommend it.
You can grab a free 30 day trial here (just set a calendar alert so you can cancel it if you decide you don't like it enough to keep it but I'm pretty sure you'll think it's WELL worth it).
If you have questions about it, let me know – I'm not an expert, but I'm happy to try to help!
If you liked this Scribd review, you might also like these posts: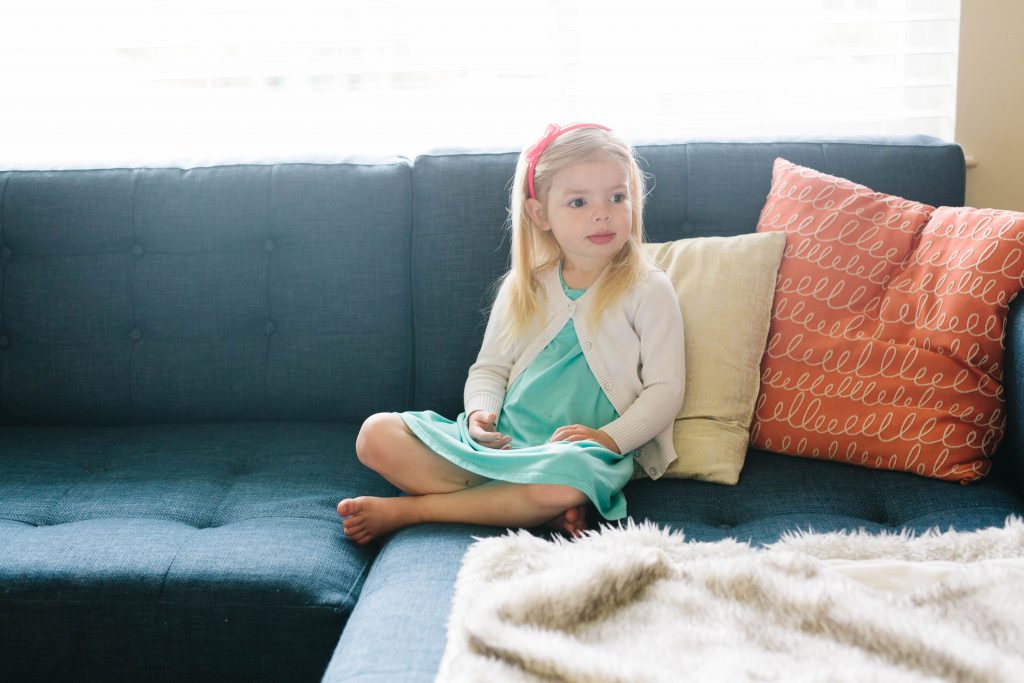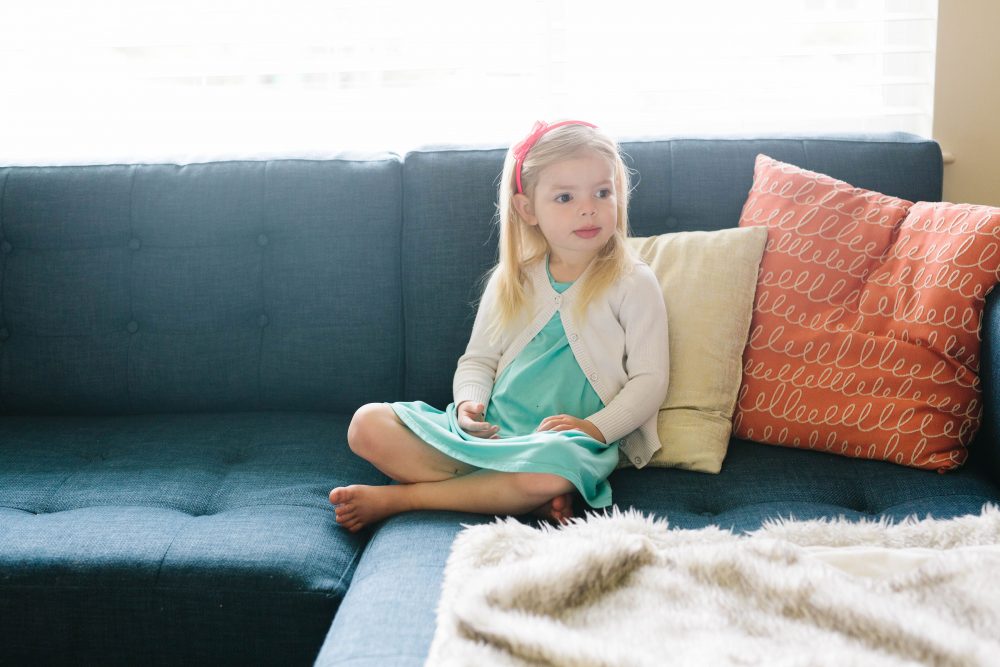 Photos by Heather Mildenstein