I'm always on the lookout for new sources for audiobooks for my kids and the good news is that new options keep popping up.
About a year ago, I heard of Storier and my team and I have been testing it out for the past couple of months.
Good news: it's a solid audiobook choice!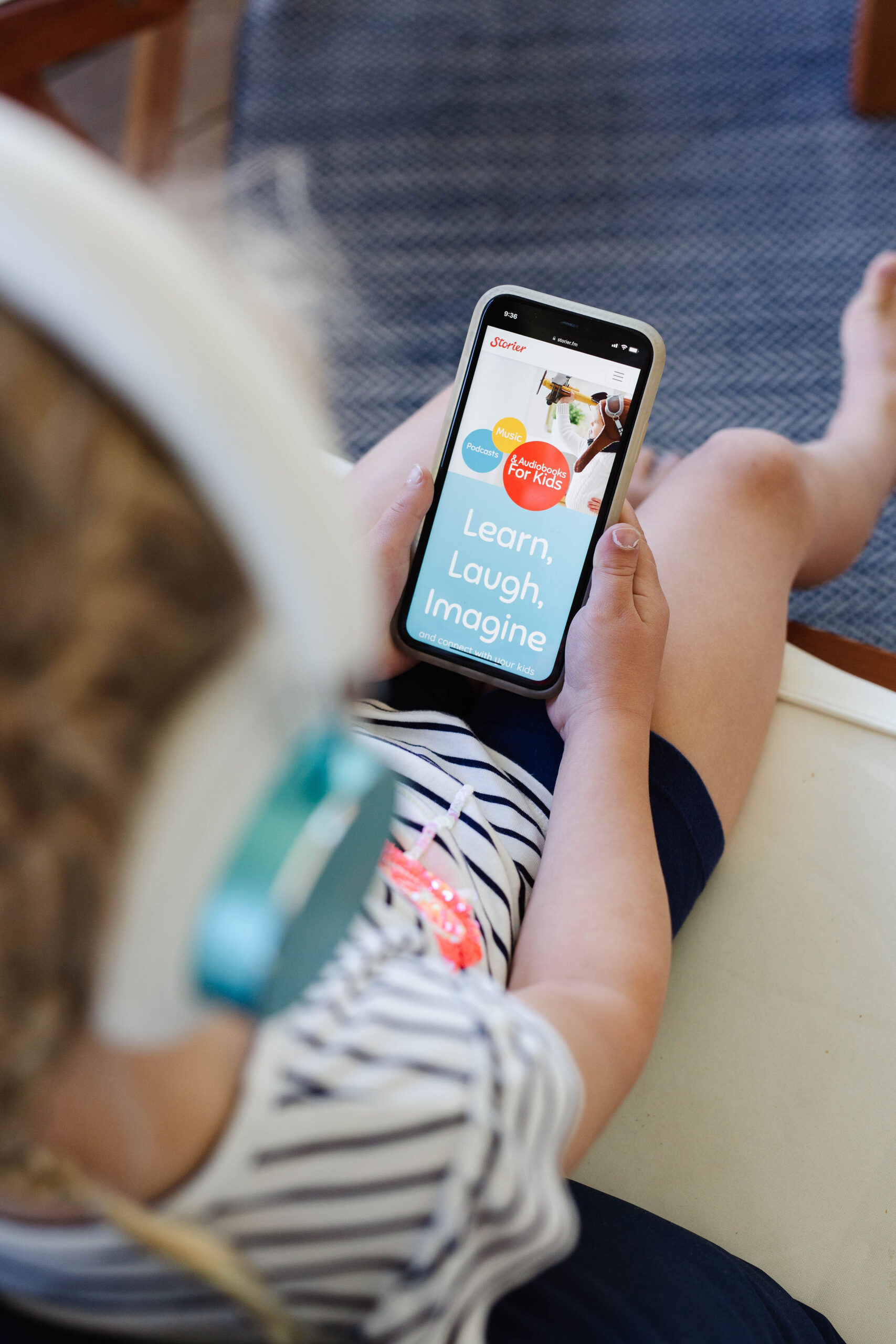 Here's how it works: Storier is an audiobook subscription app specifically designed for families and children (you can also use the web player in a browser instead of the app). They are very vigilant on their content and their highest priority is that all the content on Storier is appropriate for a younger audience.
This is really great because so many audiobook platforms are NOT ones I'd let my kids browse solo – for instance, I love Scribd, but there is a LOT of content on there that is not at all child-friendly and I wouldn't just hand over that app to any of my children.
Storier's app is also completely ad-free and has no in-app purchases which makes it safe and easy for children to use independently.  It's supported by subscription and it has three different subscription levels.
The subscriptions start with the basic subscription at $6/ month. The basic level offers unlimited music and podcasts and select audiobooks. The next tier is the Extra level at $9/month and includes everything that the basic level has and also gives you 4 tokens a month to exchange for premium stories.The highest level is the Super level and costs $12/month. At this level there are 6 tokens to exchange for premium stories (and all the same content that's included in the Basic and Extra levels).
Happily, Storier offers a 30 day free trial subscription so you can give it a try before you spend a dime.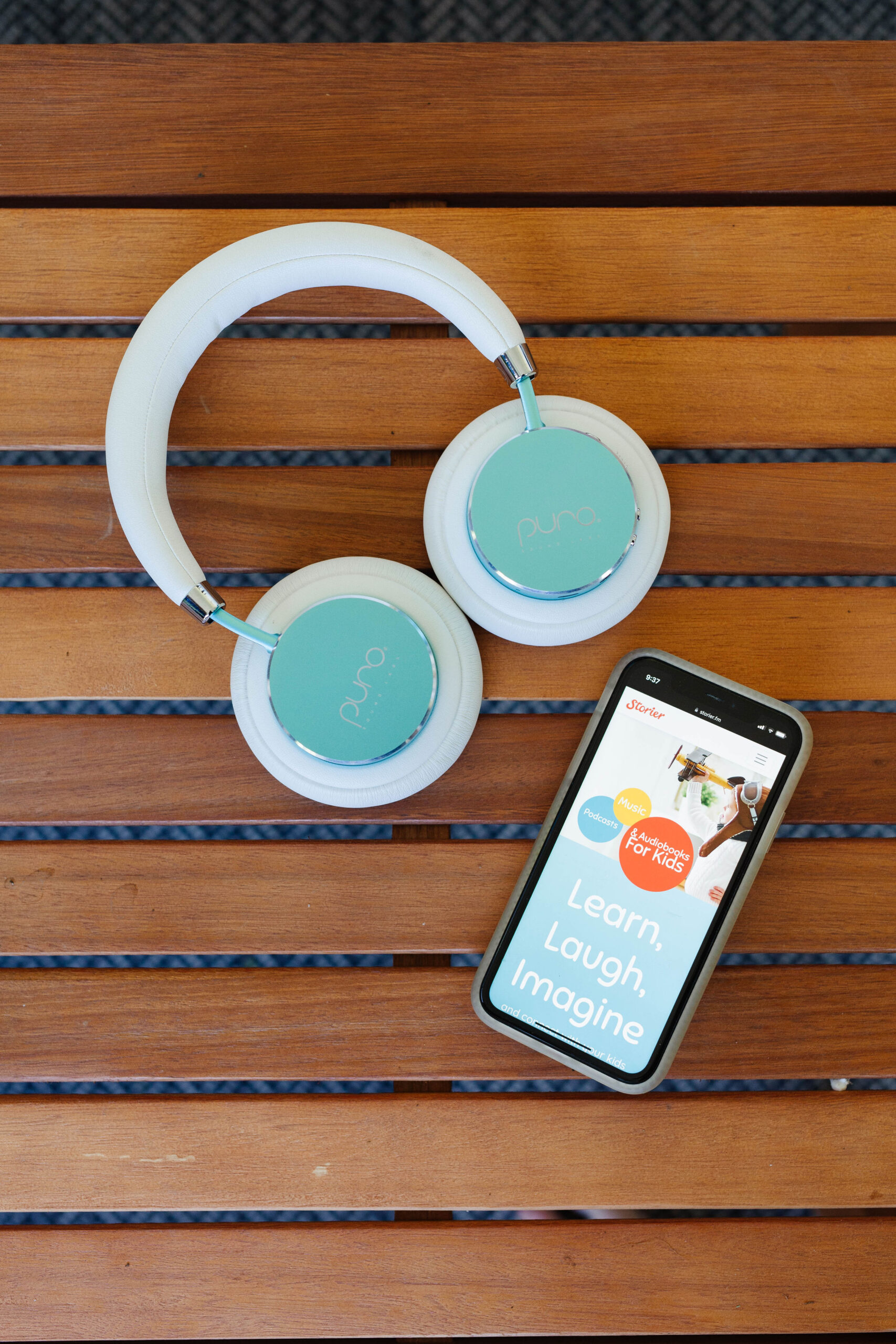 The content that doesn't cost tokens includes a couple of podcasts and lots of music tracks including white noise sounds. You can browse the content by age group, genre and filter the content by the number of tokens each title costs (this is very handy).
You can also scroll through the cover art on the main page which is how my daughter likes to browse the available titles. She can easily see the content and pick what she wants to listen to. (Bonus: I don't have to be worried about her clicking on a less than savory advertisement or an accidental purchase).
Premium stories cost anywhere from 1-6 tokens depending on the length of the story.
I am impressed by the quality of the content, but like any audiobook platform, the longer, better content costs more. It includes lots of great audiobooks both long and short. Some of our favorite titles have been The Chronicles of Narnia, The Ramona series, the Henry Huggins Series, Fancy Nancy and the Boxcar Children. It also includes tons of short stories that would engage a younger preschooler or even a toddler. This would be a great introduction to longer audiobooks.
With a new audiobook platform, you always wonder if it's going to have anything actually worth listening to, so I was happy to see that this isn't just your collection of B list books – There is truly some A+ content here!
To be honest, for the price, I think Pinna is a better option because everything is included and you don't have to worry about things costing tokens, but Storier is definitely worth trying out for a month for free to see what you think of it.
Have you tried Storier? I'd love to know what you think (or what audiobook platforms you use for your kids instead!).
if you liked this post about the storier app for kids, you might also like these other posts: