Looking for a great pair of kids headphones? Whether you want wired headphones or bluetooth headphones for your kids, this is my top recommendation! Use the code EVERYDAY for 10% off (doesn't apply to sale items). 
Between hybrid school, road trips, and Savvy Reading, our kids headphones have gotten PLENTY of use this year.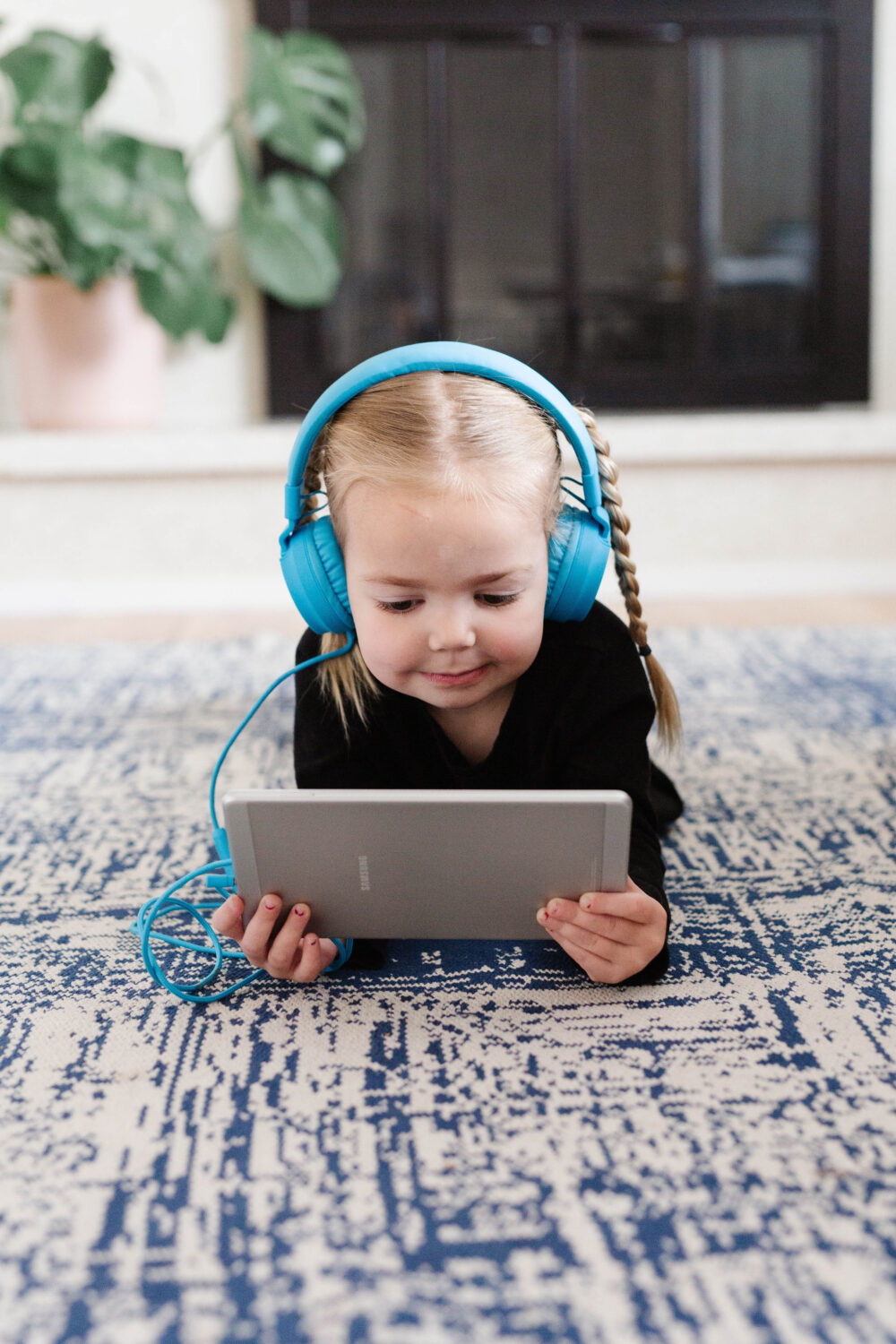 And it's not just my kids!
Everyone is in the market for good kid headphones that will protect little ears and also make it possible for multiple children to be on their Zoom calls at once.
The Puro Sound Labs headphones are my favorite brand of kids headphones.
We gave each of the girls a pair for Christmas and they've been FANTASTIC.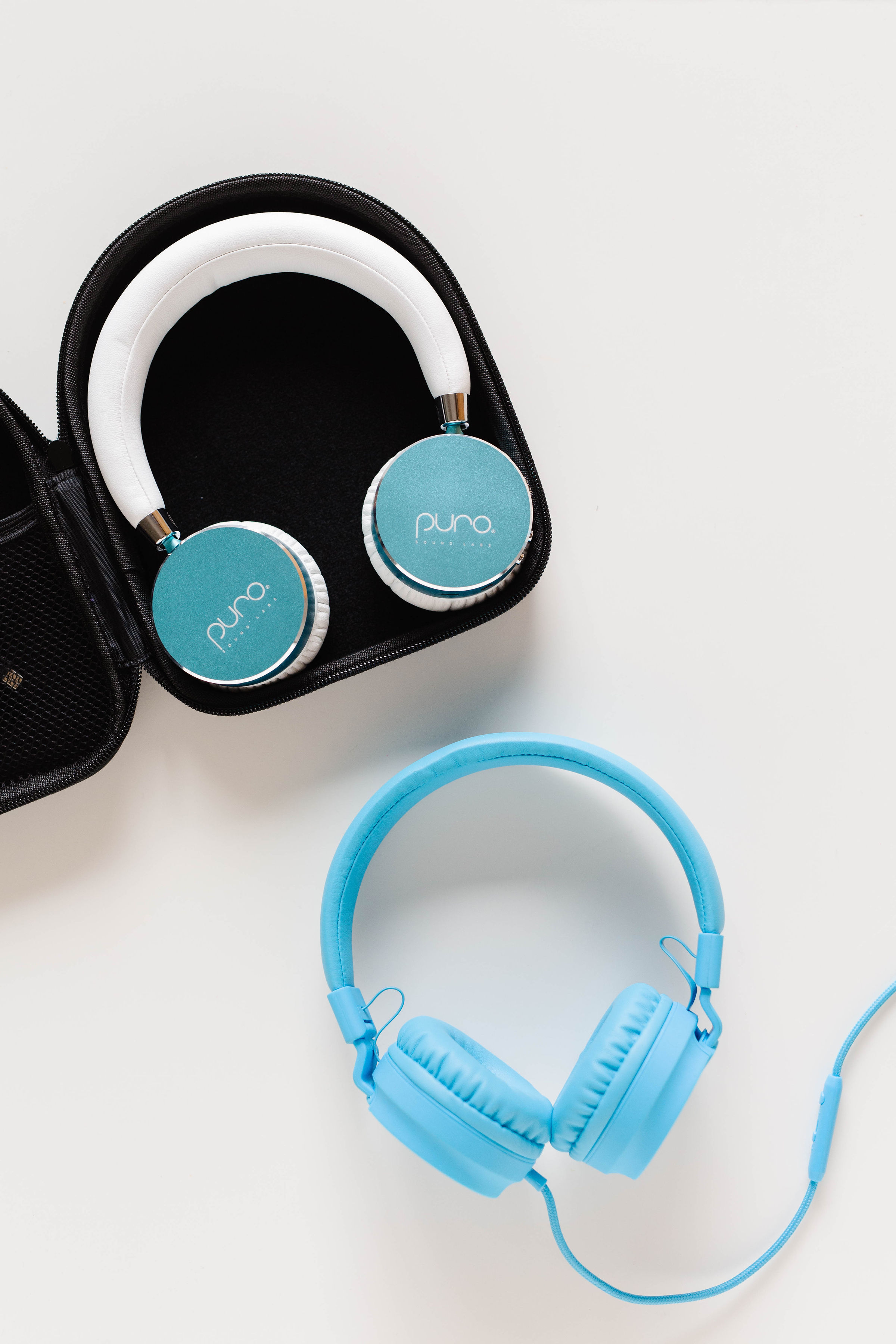 One reason I love Puro headphones is that they have several options, so you can get the least expensive ones or go for the higher end bluetooth headphone options.
I also love that they're all designed to be ultra comfortable to wear, plus they have volume protection so your child doesn't damage their hearing (in fact, in this Wirecutter independent testing of kid headphones the BT2200 were the top choice!).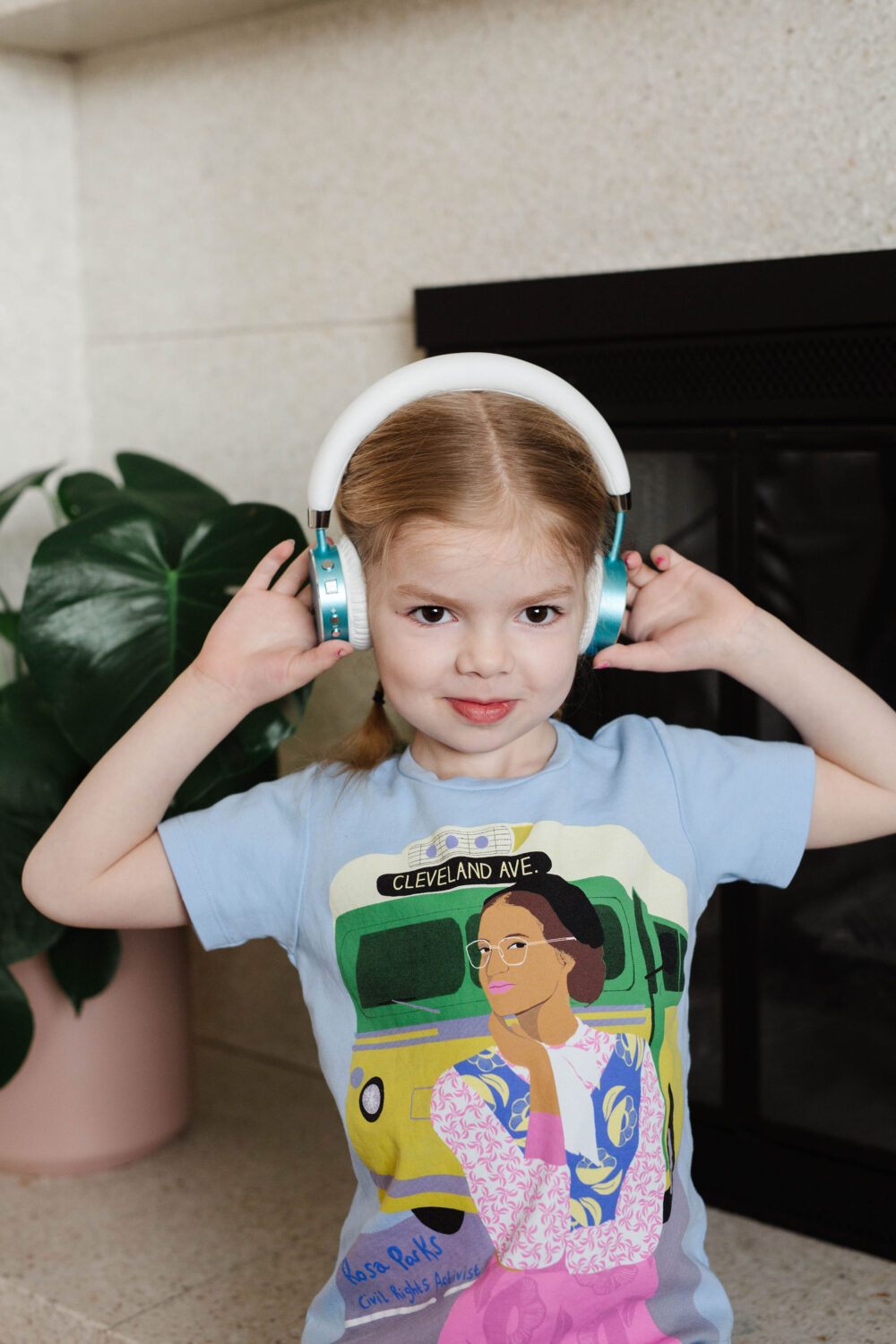 For Tally (who just turned 4), we got the PuroBasic Wired headphones, which come in four different colors. They have an in-line microphone built in and have volume limitations so your child doesn't damage their hearing.
(Actually, Puro Sound Labs is a family company started because their daughter had preventable hearing loss!). 
And if you'd rather not deal with any cords, Puro Sound Labs has the BT2200 Volume Limited Bluetooth Headphones (we got each of our three older girls a pair of these) or the less-expensive JuniorJams bluetooth option.
They have a built-in mic, a cord so you can go wired if you prefer, and 20 hours of active battery life or 200 hours standby life.
They also come with daisy chain sharing which is a cable that allows two headphones to connect with the same device (very handy with multiple children!).
They have crazy good reviews (more than 800 five star reviews!) and they've just been TERRIFIC.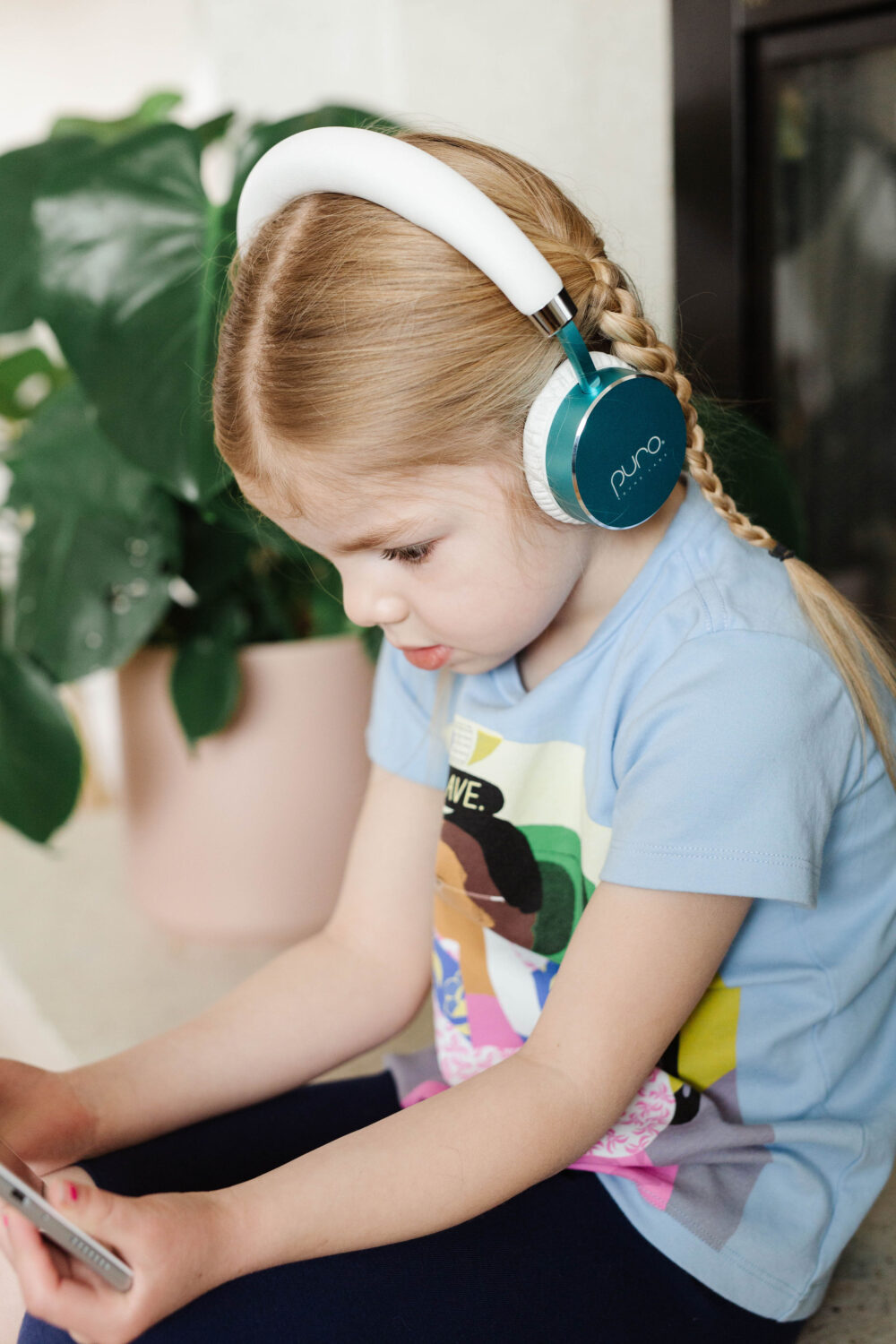 Any other favorite kids headphones? I'd love to hear your recommendations!
P.S. If you're wondering about what headphones I use, I have these noise-cancelling wireless headphones also from Puro Sound Labs and I LOVE THEM SO MUCH.
If you liked this post about kids headphones, you might like these posts too:
 Photos by Heather Mildenstein