Isn't March just such a glorious month?
The sun is shining more and even if it snows again, at least you know the worst of winter is firmly behind you.
(Can you tell I don't live in Phoenix anymore?)
After being gone most of this week at Alt Summit, I'm delighted to be home with my family and looking forward to a warm weekend together.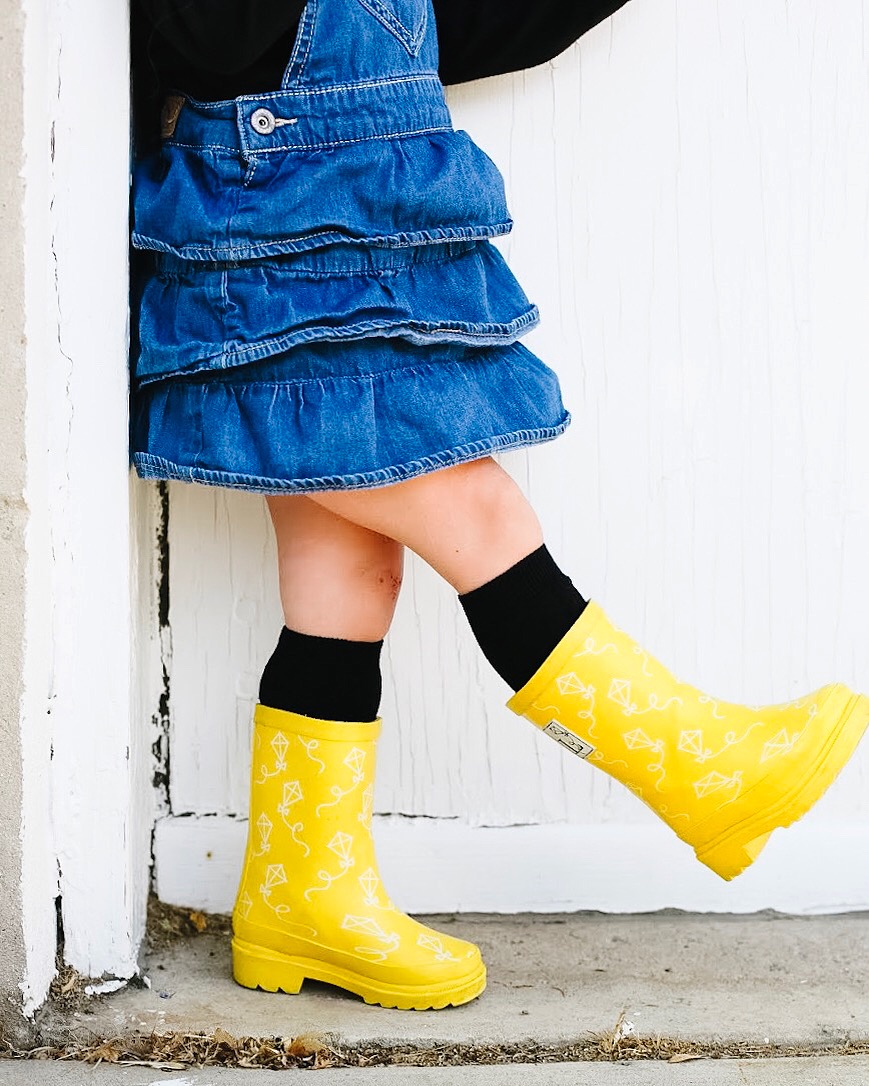 In the meantime, here are a few of my favorite products recently that would be wrong not to share.
FabFitFun Box
One of my 2020 fun goals was to try FabFitFun and I was SUPER impressed! I've loved literally everything that came in it, including this face oil that knocked my socks off and then I looked it up and found out it was $135 for a bottle so. . . I'm just going to enjoy this one and then never replace it. I'm already excited for my spring box to come – it's just such a fun concept and now I understand why people are such FabFitFun junkies. Use the code FLOWERS for 20% off!
No-Show Socks
This was one of the things I wanted for Christmas and Bart ordered me this set. I LOVE them. They're so comfortable, they don't slip around and they're a perfect weight. And they're only just over $2 a pair. They aren't no-show for EVERY pair of shoes I own, but for most of them? Perfect.
London Littles Knee Socks
On the topic of socks, we released knee socks in the fall for London Littles and I still just can't get over them. They're super affordable, come in a whole range of colors and are just so sweet with little shorts or tiny dresses and skirts. Tally wears them non-stop right now since she always wants to be wearing a dress and they keep her legs warm. They're perfect for Easter baskets next month! Use the code LONDONLITTLES10 for 10% off.
Solid Gold Cuticle Oil Gel
I've had this for probably four years, but didn't actually start using it until this winter. I love having my nails painted, but it was making my nails so weak and dry. Now I take off my nail polish (I usually peel it off as much as I can in the shower instead of using nail polish remover) and then put this gel on them and let it soak in for a few hours before I put on a new coat of nail polish. It's made a huge difference and my nails are doing better than they have in literally YEARS.
What things are you loving right now?
P.S. IF YOU LIKED THESE SPring FAVORITES, YOU MIGHT ALSO LIKE THESE PAST FAVORITES!