I mentioned last year that gifts is a clear bottom of the list for me when it comes to Love Languages.
So it's hard for me to come up with things I want and it's even WORSE this year because mostly I just want house projects done.
A new chandelier for Christmas? Yes.
Also, a new front door.
Possibly a new sideboard for the eating area. (I have my eye on this one from Crate and Barrel).
But, like a true pioneer, I came up with some non-house project related gifts to make Bart's life a little easier, and since these Christmas wishlist posts have been so popular the past two years, I thought I'd share them here!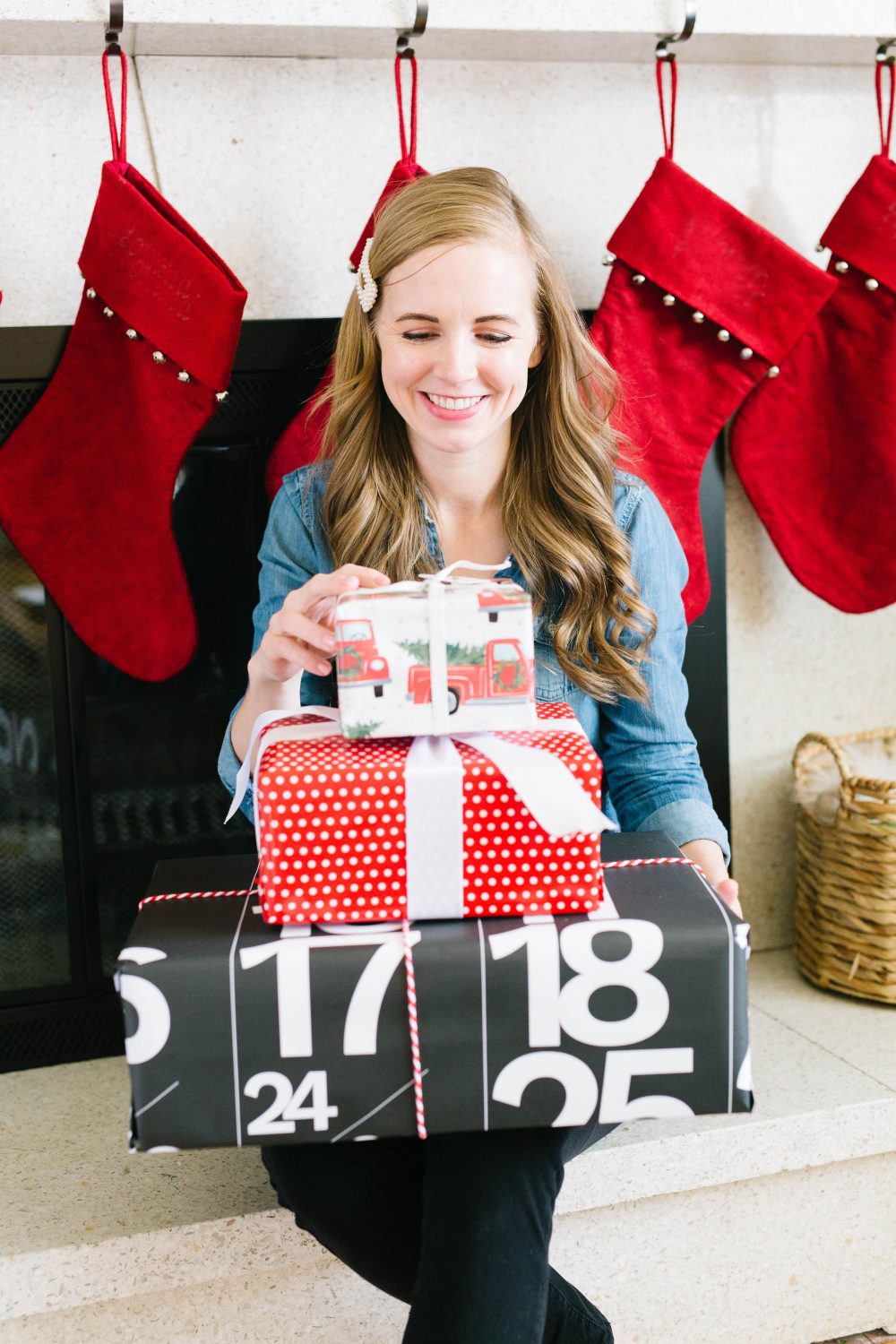 Like most bloggers, I use affiliate links when possible which means that I earn a tiny percentage for purchases made through the links in my posts. This doesn't change the price you pay for any items. I also have relationships (past or present) with some of the businesses included on this list, including Kindle, Old Navy and Crate and Barrel. I personally choose all the products on all my gift guides. Consider yourself disclaimed. 
MY CHRISTMAS WISHLIST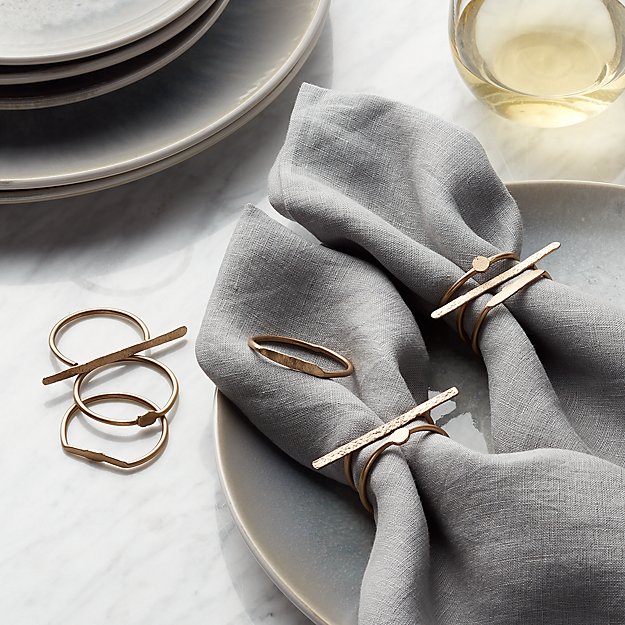 Dainty Napkin Rings from Crate and Barrel
We have a fancy Sunday dinner nearly every week and always use cloth napkins, but I own NO napkin rings. Most napkin rings feel super heavy and old-fashioned to me (I don't care to feel like King Henry VIII at Sunday dinner), but I instantly loved these dainty little ones from Crate and Barrel. They feel so modern.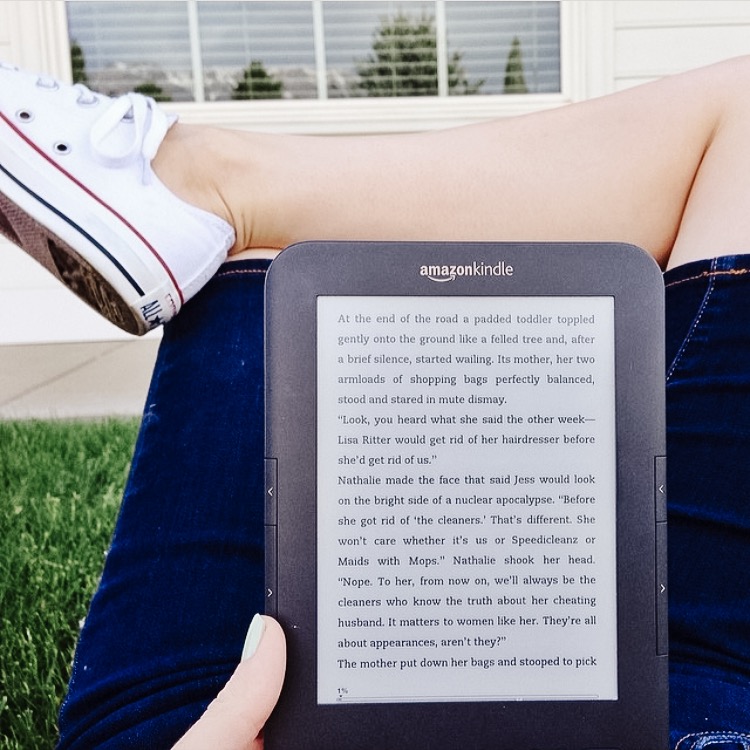 A new Kindle
My current Kindle is from 2014 and it's finally giving up the ghost (the battery no longer lasts for weeks, but instead for a few hours. . . apparently it thinks it is an iPhone?). Time for an upgrade. Plus, the new ones all have built-in lights and I can't wait for a newer one. Trying to decide between a Paperwhite or going big and asking for an Oasis.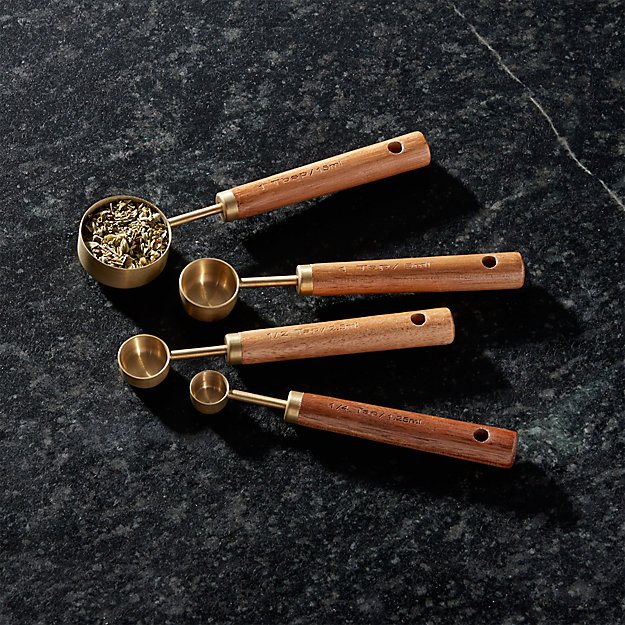 Crate and Barrel Acacia Wood and Gold Measuring Spoons
If you follow me on Instagram, you may know I spent most of the summer and fall on a huge organizing kick and now that all my kitchen drawers are so well organized, I've noticed that all my measuring spoons are very ugly plastic and also very banged up after 10+ years. I have really nice measuring cups and it feels like time to upgrade my measuring spoons too. I love these two tone ones.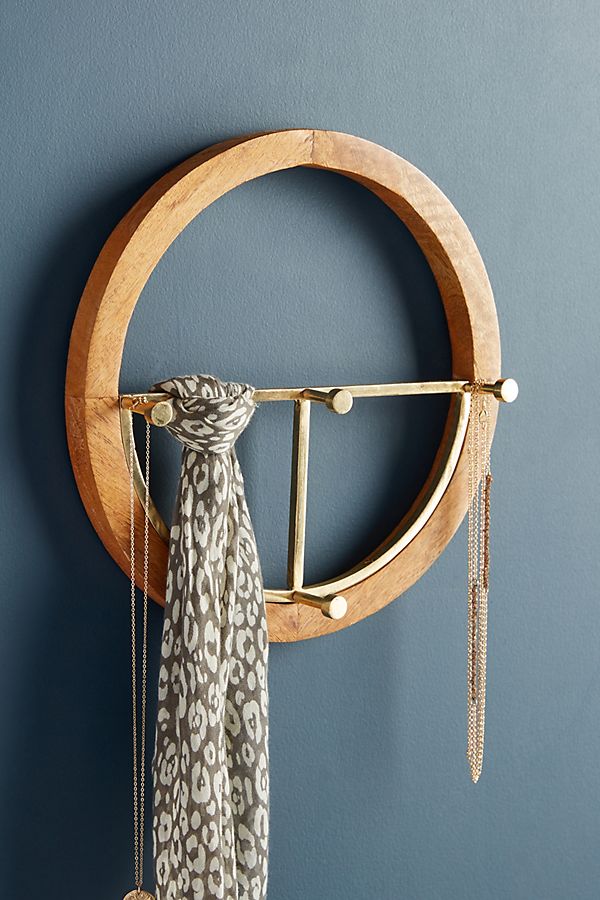 Jewelry Holder
In our old house, I had a massive walk-in closet and plenty of room to hang a jewelry board. Now our closet is just a regular double-door closet and so all my necklaces are in a drawer. I'd love to hang this next to our full-length mirror so they don't get tangled and so that I'm more likely to grab one when I'm getting ready.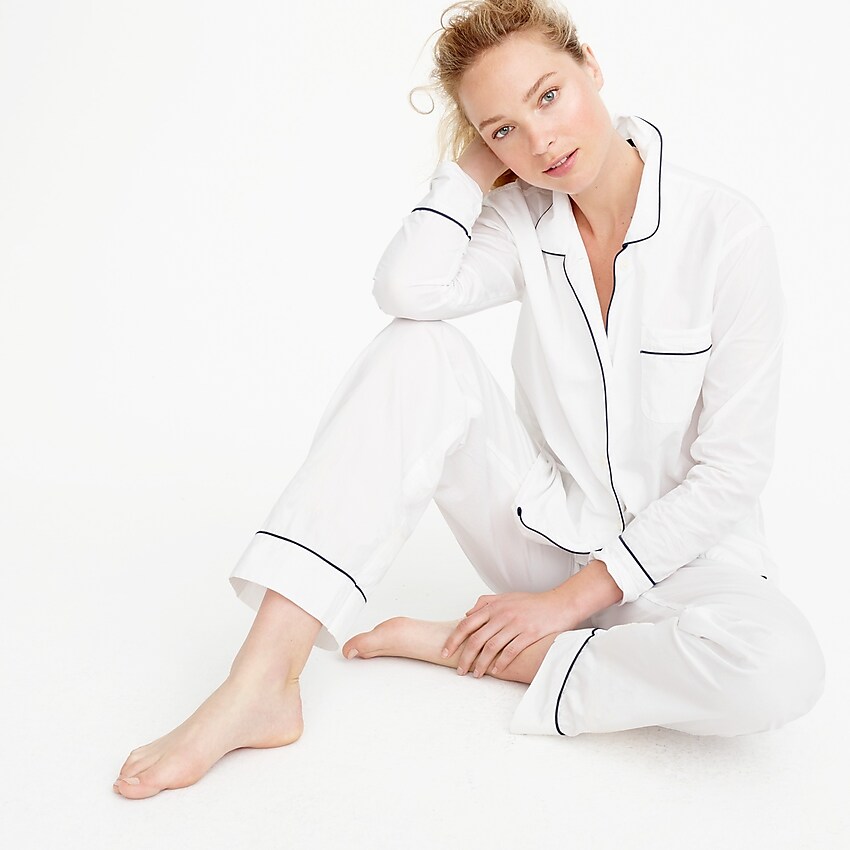 A new pajama set
I went ALL in on real pajamas this year and ever since I spotted the mom in The Parent Trap wearing a white set, I've been longing for my own. This set is crazy popular and are 40% off right now!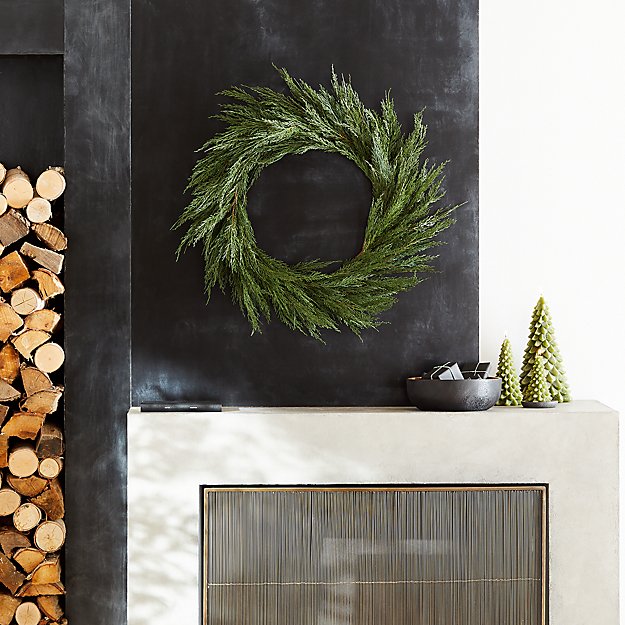 Cypress Wreath
Last year, I put up my Christmas wreath and NEVER TOOK IT DOWN because my front door is so homely. It's not so so Christmas-y I can't get away with it, but I'd prefer a wreath that was more winter-y and less Christmas-y until Santa brings me a new front door.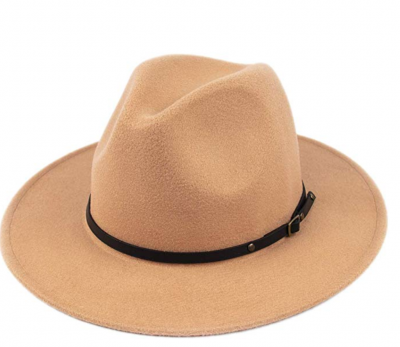 A felt fedora
This summer, I bought myself this hat and loved the heck out of it. They also sell similar hats in felt that are perfect for winter and . . .I'd love one of those too. (They're super affordable and there is also usually a coupon!)
AND ON THE STOCKING STUFFER SIDE:
Dryer Balls
Never let anyone tell you I'm not a fun person. But seriously, how handy would these be and they're the best price I've ever seen on them.
Balloon Pump
There are very few things I hate more than blowing up balloons but I love the festive look of them. My assistant, Analese, told me about this and I was all in. For less than $7? Heck yes.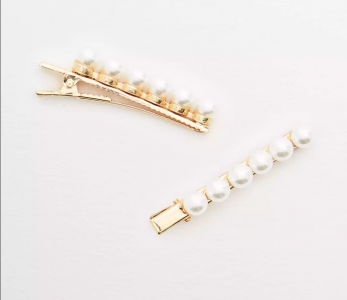 Pearl Hairclips
I really have gotten into hair clips this year (I love trends that are easy and inexpensive) and these pearl ones are so cute. Count me in.
No Show Socks
My sister raves about these no show socks – I'd never owned a pair of no-show socks before but I was an instant convert and since it's the only pair I own, I'm constantly wearing them a second day in a row (I know – that's gross). They're so comfortable and they truly don't show. Time to add a few more pairs to my rotation.
What's on your Christmas wishlist this year? I'd love to hear!
IF YOU LIKED THIS CHRISTMAS WISHLIST, YOU MIGHT ALSO FIND THESE POSTS USEFUL: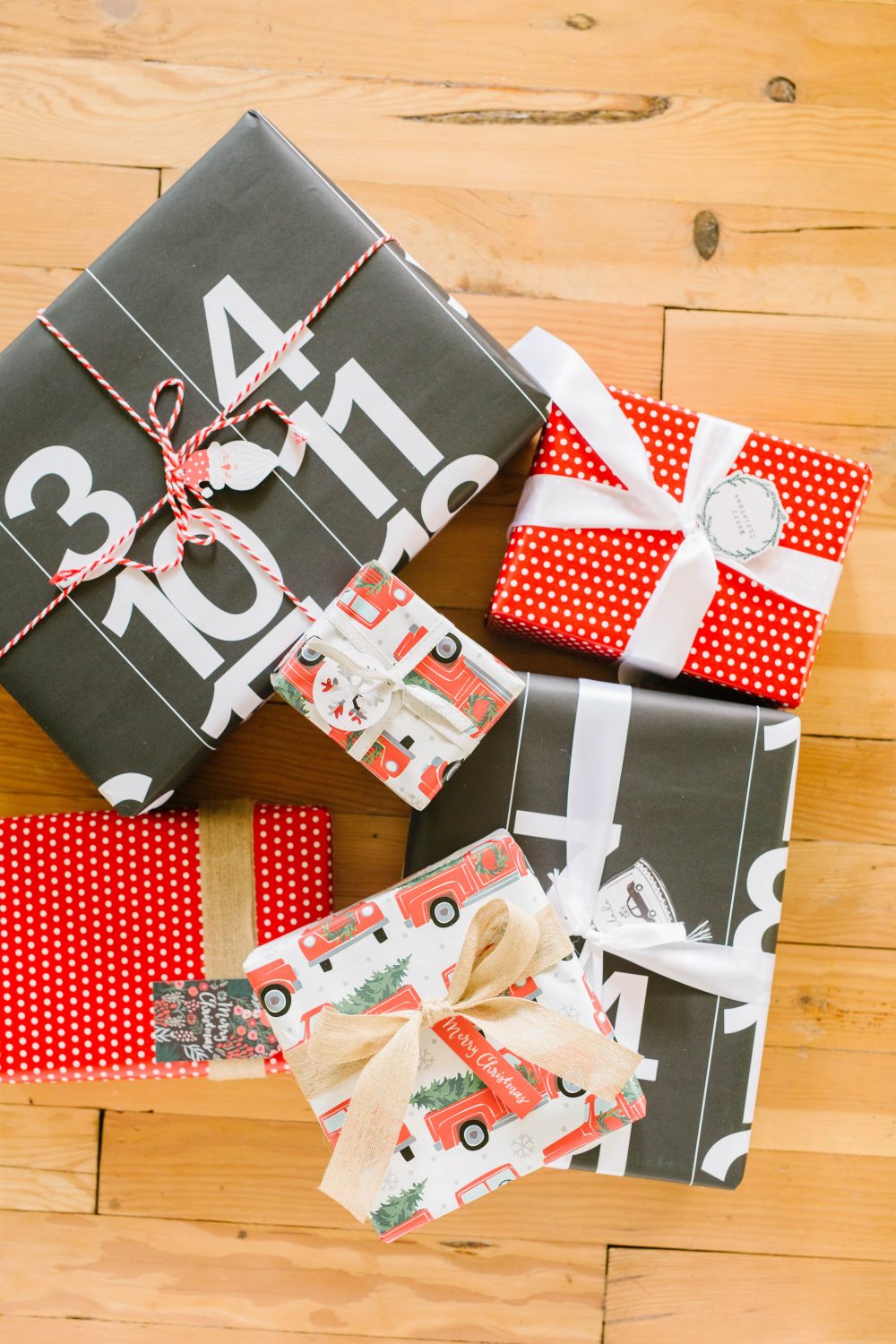 Photos by Heather Mildenstein