One of the questions I get asked all the time is how I decide whether to buy a particular book or to borrow it from the library instead.
I've shied away from this topic for a long time because my circumstances are not normal and I've been uncomfortable talking about it.
I've been blogging about books since 2006, I've worked as a professional librarian, I've attended a TON of book conferences, and I've been a reviewer on award panels.
Between all of those, I've connected with many publishers and I'm now on the mailing lists of virtually every major publishing house and they send me boxes of new books every month. I would say in an average month, I get 20-40 new books (board books, picture books, chapter books, grown-up books) per month.
(This is also why, when I'm asked to review self-published books or accept a free book in exchange for a review, I say no 99.9% of the time – I just don't have the bandwidth to accept MORE books, and especially not ones with strings attached).
All of this kind of makes me sound like a jerk, I know, but I hope it's helpful to understand that my book buying habits are going to be different than most.
That said, here are the general guidelines I find helpful in deciding whether to buy a book or just borrow it from the library or a friend.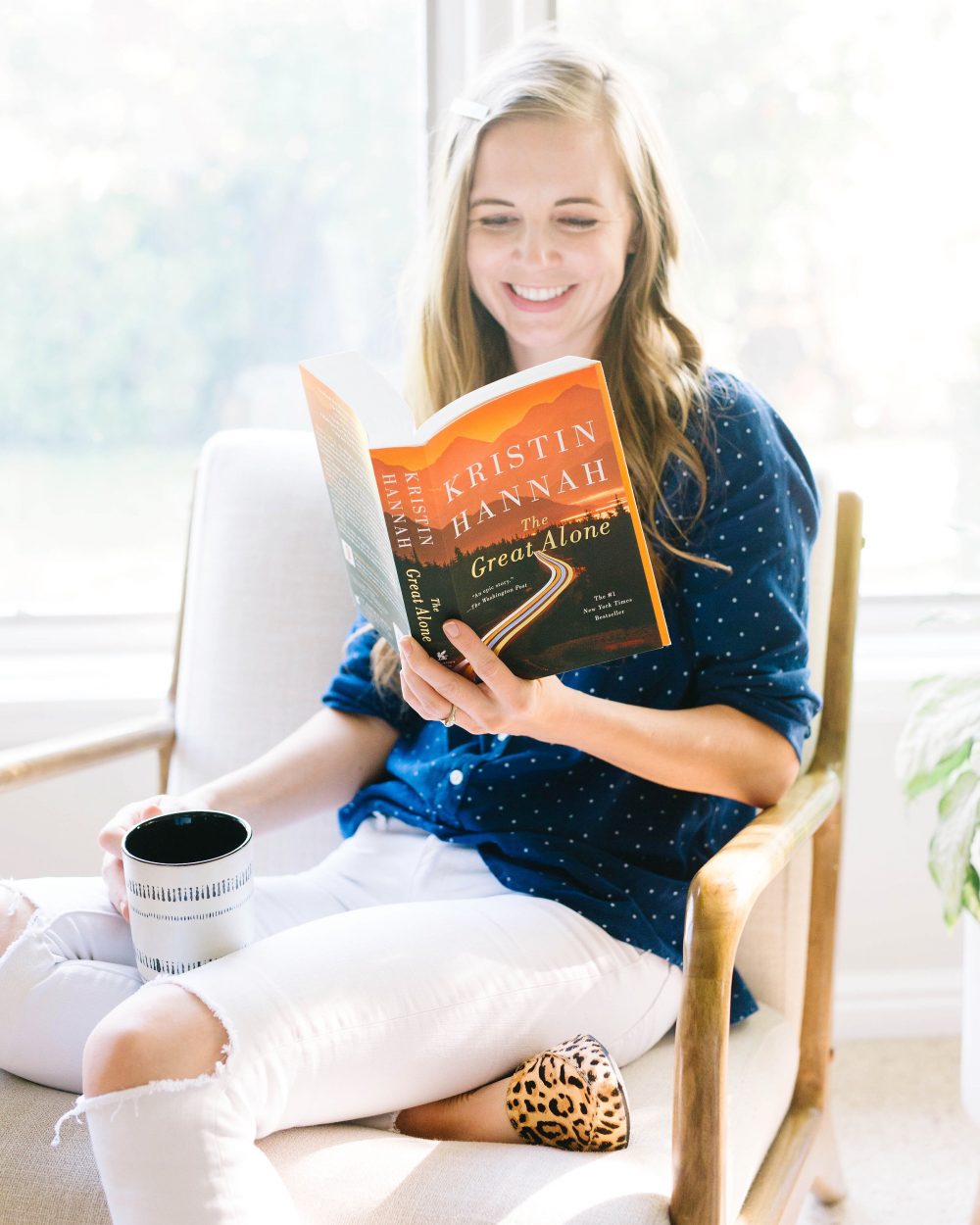 When I Opt to Buy Books:
Classic Books. I'm a classics lover and it makes me happy to have Anne of Green Gables or Little Women on my shelf. And if it's a beautiful copy? Sign me up. This goes for both novels and picture books – I love having a core collection of books that have stood the test of time.
Picture Books My Children Return to Again and Again. If my children really latch onto a book, I love having our own copy so we can keep re-reading it. For instance, The Circus Ship has been read at least 500 times in our home. I'm so glad not to be checking that one out over and over again. And I love having books that I've read with ALL of my children as they went through those ages (this Nursery Rhymes book has been a massive favorite for all four of my children. I've probably sung these songs 1000 times over the years).
Parts of a Series. My personality is a finisher, so I love having a complete set. It would kill me not to have the entire collection of illustrated Harry Potter books and it's been so delightful for me to add the newest one to my collection every time they come out (not to mention that the binding on the original series is laughably bad across the board and they just DO. NOT. LAST).
Reference Books. Whether it's a cookbook I'm going to use for years or a book like The Read Aloud Family that I want to reference often, it's something I want to own my own copy of.
A book I want to lend out. I am not overly precious about my books (except for a select few) and I'm delighted by the option to hand over a copy of a favorite title to someone else to enjoy for a few weeks.
Holiday Books. Holiday picture books especially are a nightmare to get from the library because they get checked out so fast and the window for enjoying them is usually not much longer than time it takes for them to finally get returned to the library. I love owning our own favorite holiday books so we can enjoy them on our own timetable and pull them out year after year.
P.S. I almost never buy paperback picture books – they look tattered so quickly and they are so tiny they disappear on the shelf. I hate myself when we move and our books weigh 10,000 pounds and take up 50 boxes, but all the rest of the time, I'm much happier with a hardback. For chapter books and adult books, I can go either way – it's easier to carry around a paperback and I treasure the paperback novels from my childhood.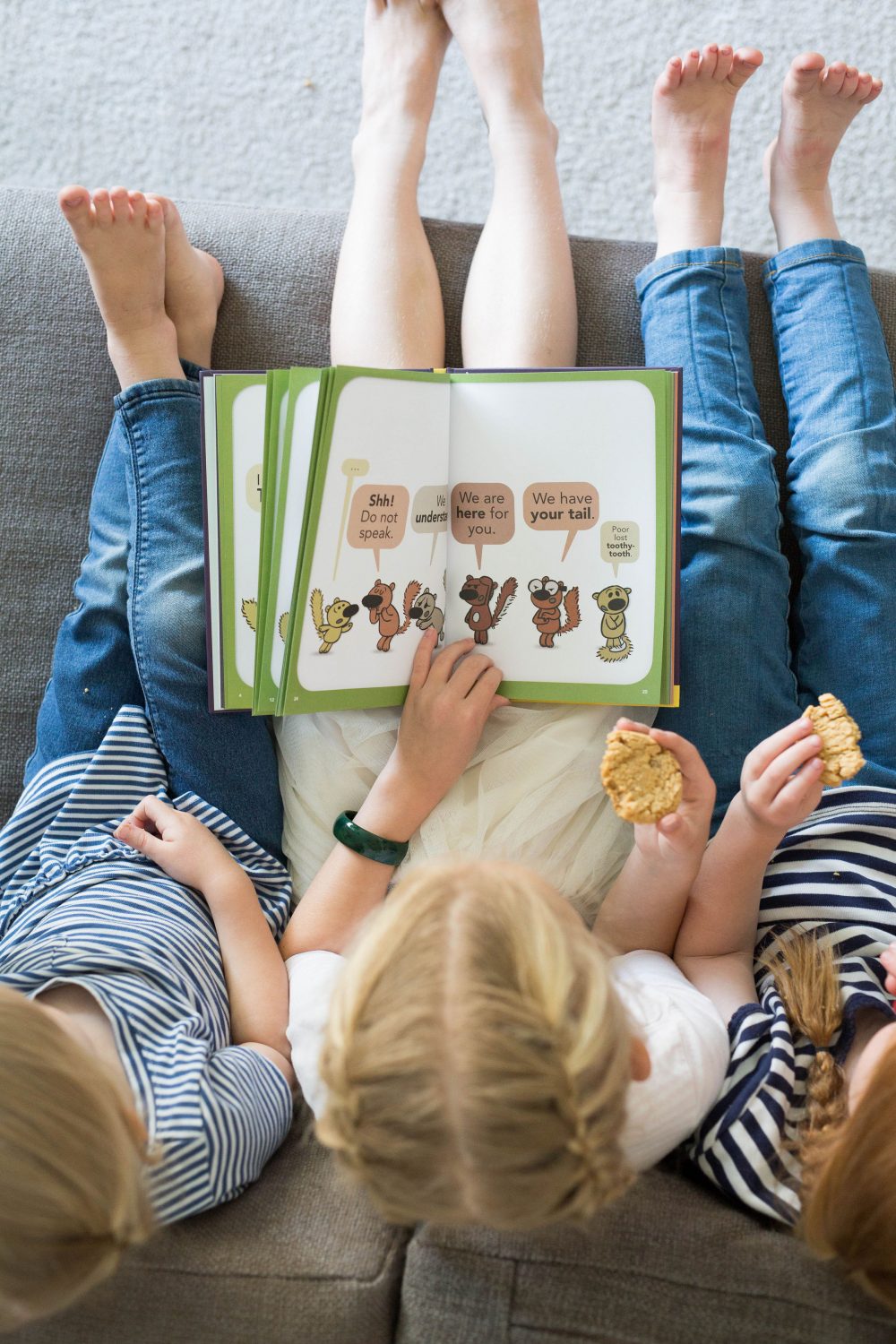 When I opt to borrow books
If it's a buzzy bestseller. I love a good bestseller (probably more than many – I can't resist buzz!) but I don't want to pay for a book that might not be any good. I'm willing to wait in outrageous hold lines for these. Or I might buy a Kindle version if I'm REALLY anxious to read it and don't want to wait six months.
Any sort of character book. Do my children want to check out every Peppa Pig or Paw Patrol book at the library? Yes they do. And I'm fine with that. But I'm not fine spending my book money on those books.  (For the same reason, we rarely buy books through the Scholastic Book Orders – my girls generally aren't that interested in the books anyway. They want the diaries or coloring books, etc. So we just skip them entirely or they can use their own money).
Books I don't know anything about. In general, I'm just not a shopper, so the idea of just buying a book that looks vaguely interesting is completely foreign to me. I'll always opt to get an unknown book from the library or request that my library buy it if it's not currently in the system.
I'd love to hear what your criteria is – when do you buy books and when do you borrow?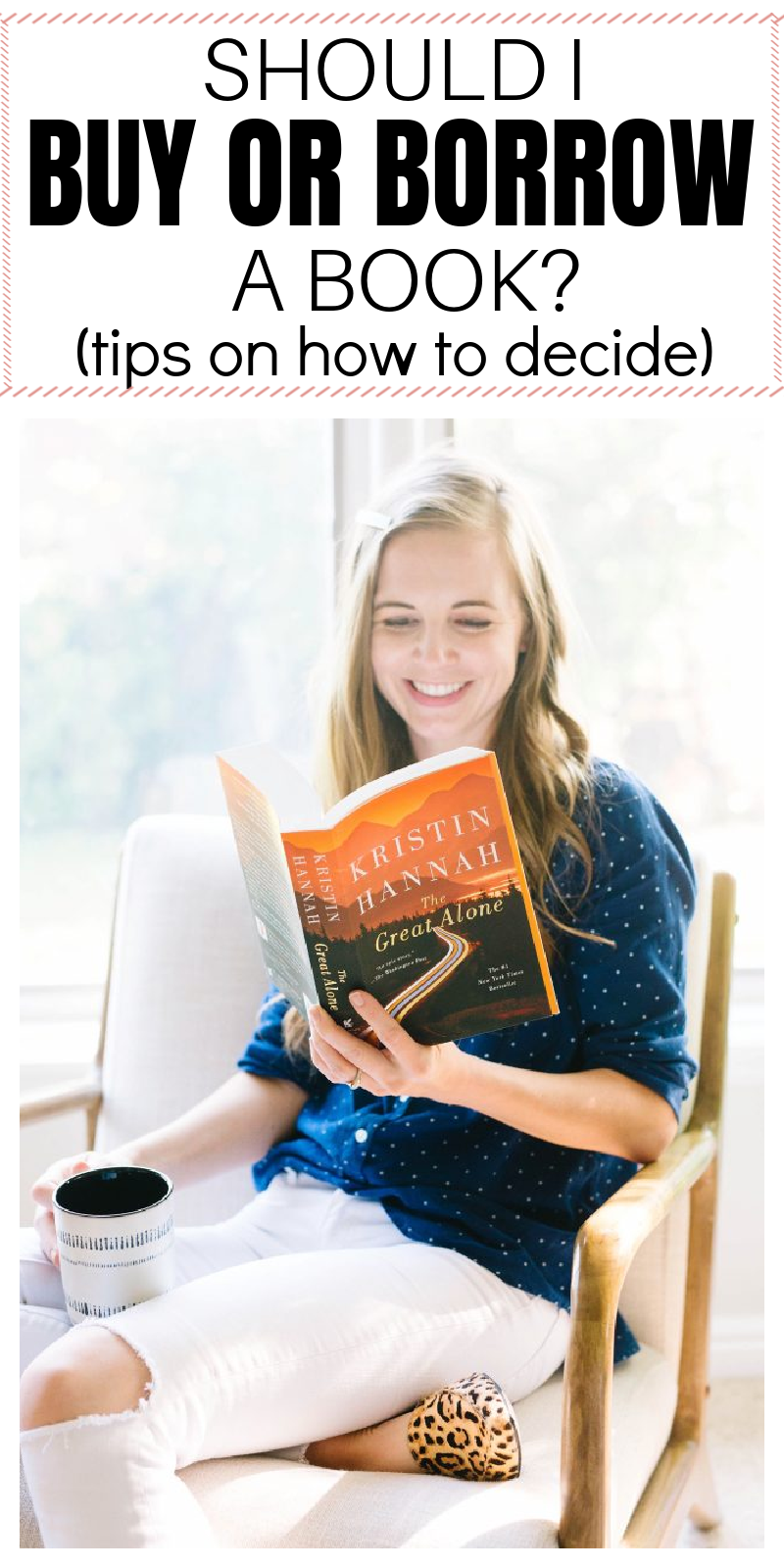 If you liked this post about when to buy books and when to borrow, you might like these posts too: