I love the library and I HATE library fines.
I know many libraries have done away with library fines altogether, but I've never been lucky enough to live somewhere with one of those magical libraries.
(Ours does have no fines on kids items, which is nice).
Anyway, if you're trying to come up with a system for keeping better track of your library books and avoiding library fines, here are a few tricks that have helped our family.
Because I want my taxes to fund the library, not my library fines!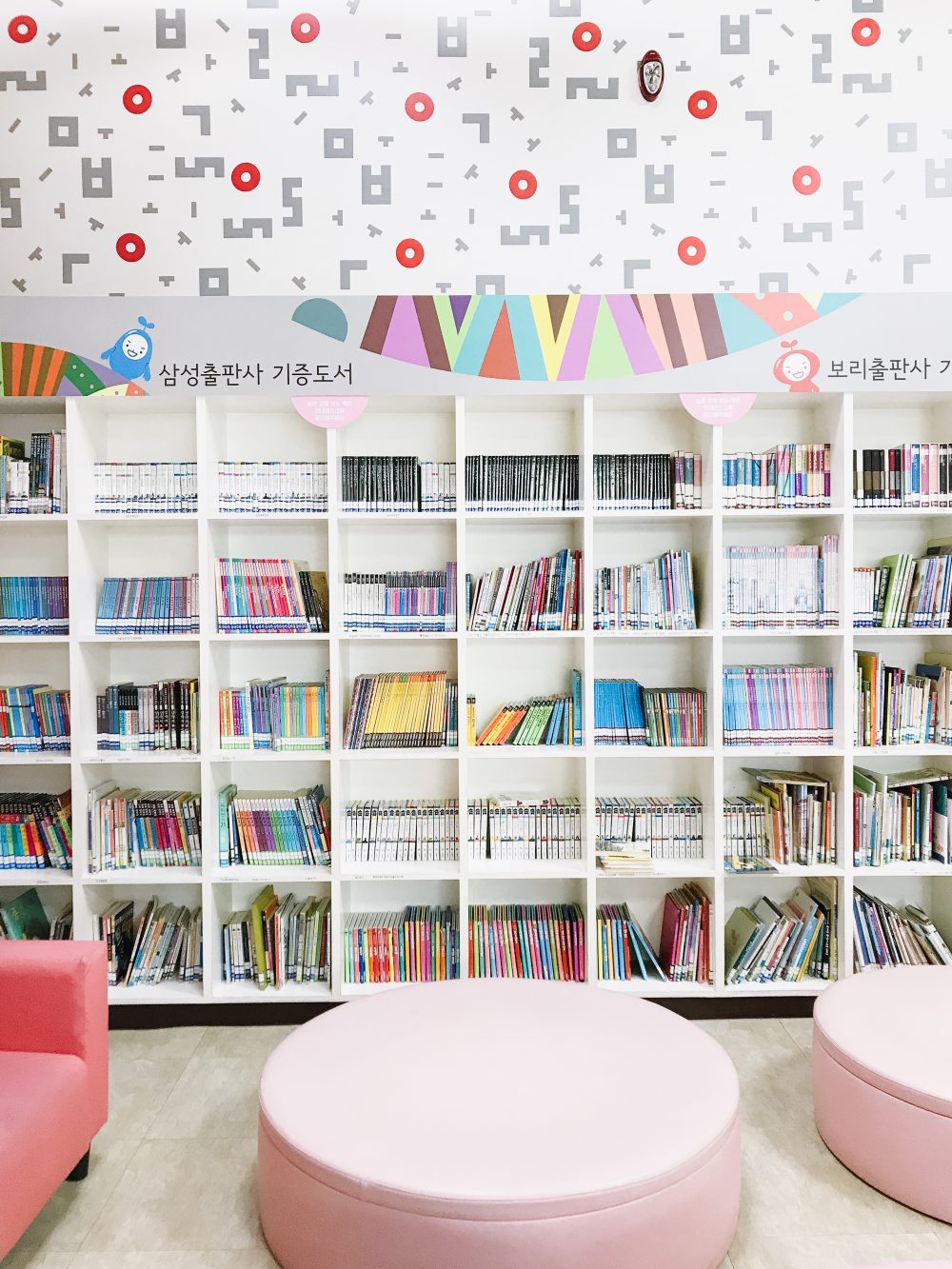 5 ways to keep track of your library books and avoid library fines
Designate a spot for your library books to live
This made a huge difference for us – I bought a large square basket at Home Goods 9 years ago and it acted as our library basket in every home we've lived in. Then a few years ago, we got this small bookshelf for our library books. Having a space designated for our library books means they don't get mixed in with our personal collection and when they're left out, everyone in the house knows where to put them. This basket keeps the picture books from the library, while I keep my books on a specific shelf in my office and the girls have a shelf in their bedroom for their library books so they can read at night before bed.
Set a calendar reminder
Once a week, my Google Calendar reminds me "Renew library books!" and it's a good nudge to hop on to my account and renew everything.
Go to the library weekly
For the first few years we lived in Arizona, we didn't have a good library routine which made it really hard to get books back on time. Once we committed to a story time day and attend basically every week, it's much easier to renew my books in the morning before we head out and collect anything that's due in the next few days. I think in general the library works much better for families who have it as a regular part of their weekly routine instead of trying to use it here and there (and then you get nailed by library fines and it becomes even LESS of a part of your routine).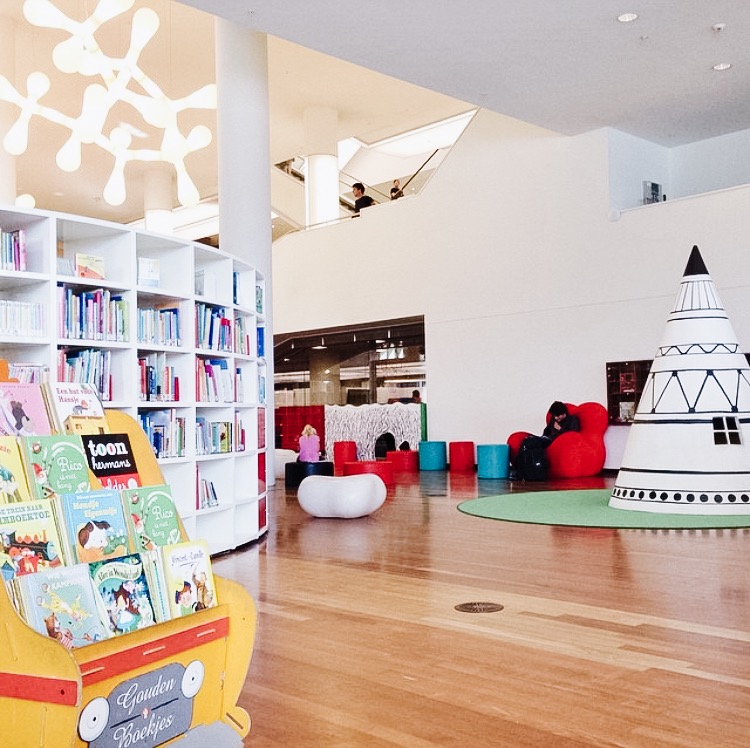 Have a bag or basket for books to return to the library
In my office, I have a set of hooks where I hang my purse and my workbag. I also keep a tote bag hanging there and whenever we're done with a book (whether it's one we've finished or one we didn't care for), I drop it right in that bag so it's ready to be returned on our next library trip.
Ask for an extension
Sometimes you KNOW you have a library book out and it's due back and you can't renew it anymore, but you just need a little extra time to find it. If the book isn't requested, often the librarians can override the renewal limit and give you an extra 2-3 weeks. This little trick has saved my bacon more than once.
And a little PSA: Know the library isn't perfect
In a perfect world, no library book would ever get misplaced, but in my years of heavy library use, I've had more than one book go missing due to a library error. I remember in high school, I checked out four books for a political science class and the next time I went in, they told me I owed $16 in overdue fines. I was floored and went hunting in the stacks and returned with all four books which had been reshelved weeks earlier but never checked in (they quietly checked them back in, erased my fines and apologized).
I'd say at least once a year I have a book that I return that doesn't get scanned back in and I have to have them find it on the shelf. I've had books go in the slot and then drop under the return bin instead of into it. It happens and I've found that the librarians almost aways want to do their best to help you out and get it straightened out quickly and easily.
If you have other tricks for keeping your library fines to a minimum (or even non-existent – teach me your ways!), I'd love to hear them!
If you liked this post about avoiding library fines, you might like these posts too: