I know that MANY of you belong to a book club, whether you participate in the Everyday Reading Book Club or attend one at your local library or in your neighborhood.
A book club is such a fun way to connect with other readers and read books you might not have picked up otherwise. Plus, that book club discussion is such a terrific way to think more deeply about the books you read and understand how others think about books.
And adults shouldn't have all the fun!
You can start your own book clubs for kids in your area or if you want some more assistance, there are lots of great options for kids book clubs!
Some of these are set up for you to run on your own, doing the legwork of picking book club books, providing discussion questions and suggesting activities, while some are fully run by someone else – all you have to do is join!
Here are some of my favorite kids book clubs: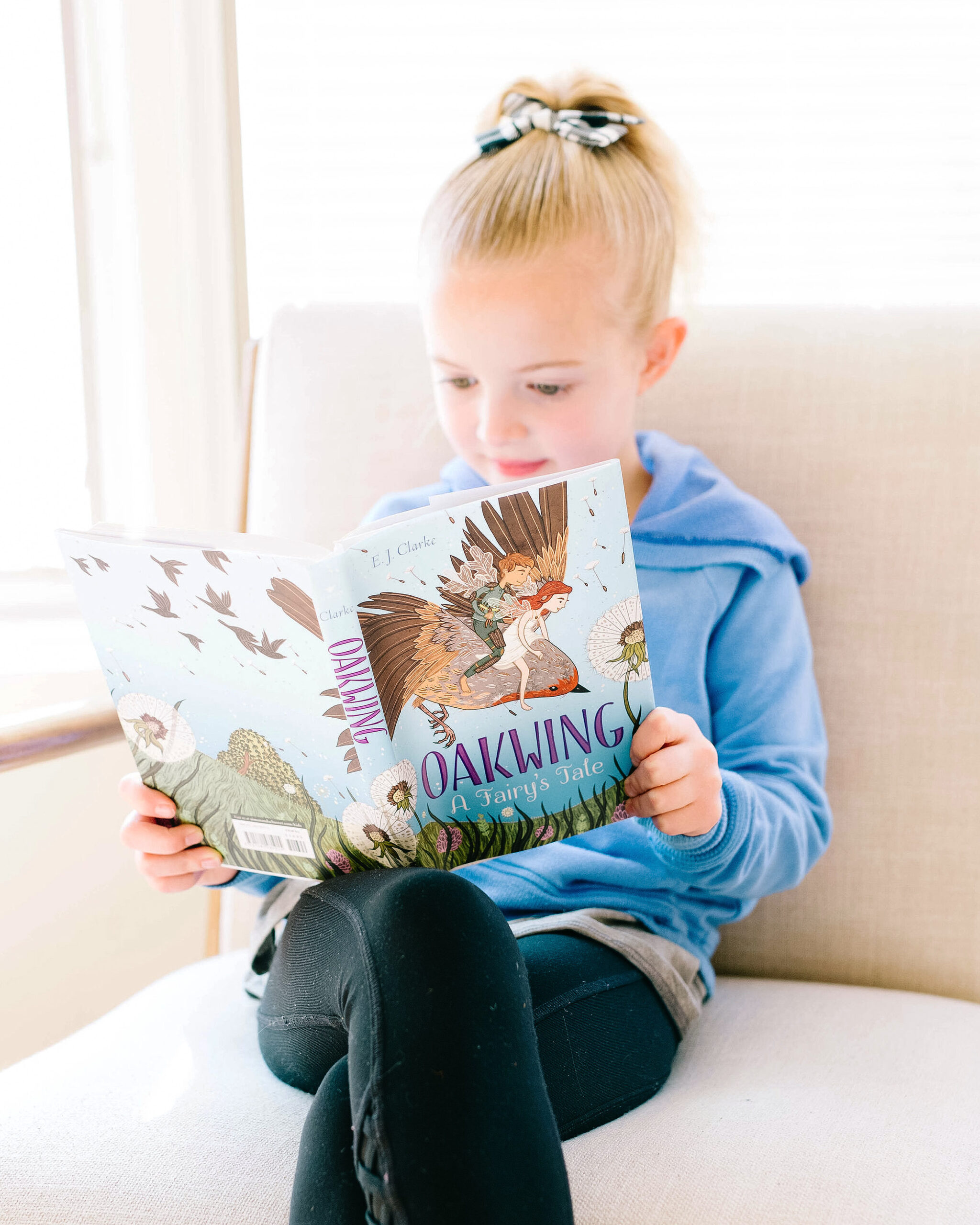 4 Terrific Kids Book Clubs
BRIGHTLY'S BOOK CLUB
Set up for tweens and growing readers, the Brightly Book Club for kids is full of delightful picks. This book club for kids is free (my favorite price) and has tons of excellent resources. Each book pick has something special included with it – from book-themed activities, to printable discussion questions, vocabulary lists and even interviews with the authors. Everything provided gives children an opportunity to really engage together and get some great discussion going and you can do it on your own time with either just your own children or get a group together. One of my favorite things about this kids book club is that it provides suggestions for other books to read if you liked the book club pick – it's such a great way to keep reading going!
OUTSCHOOL BOOK CLUB
Outschool is an online resource with thousands of online classes for kids. With a specific kids book club category, your child can join any of the listed kids book clubs starting at age 6 and going all the way up to age 18. Each online book club meeting costs anywhere from $5-$15 each time. The more expensive classes are typically the ones that have specific meeting times each week and usually last for 4 weeks. Some book picks don't require you to enroll in all four weeks, which gives some schedule flexibility if needed. Some of them are Book & Movie clubs, which is extra fun where you read the book and then watch the movie version. If you're looking for live discussion, this is a terrific and pretty affordable kids book club option.
SPAGHETTI BOOK CLUB
Different from most other kids book clubs, the Spaghetti Book Club focuses a lot on becoming a confident reader and writer through the process of writing a really good book review. In this book club, kids learn how to strengthen their writing skills with easy to follow lesson plans. After a review is written, it's submitted and read by the Spaghetti Book Club staff who review and suggest revisions. The entire process gives the child a feel for what it might be like to be part of a publishing company and how rewarding it can be when your book review gets published! Rates vary on the review package chosen, but they start at $7.99 a month and go up to $39.99 a month.
BOOK CLUB FOR KIDS PODCAST
If you want something more casual and free, this book club podcast has middle grade readers meet up and talk about books for 20 minutes at a time. Each podcast episode has a handful of students present to discuss a favorite middle grade book, plus includes an author interview and a celebrity reading. This is a fun, low-key way to get a book club for kids started – you can use it solo or as a guide for your own in-person book club!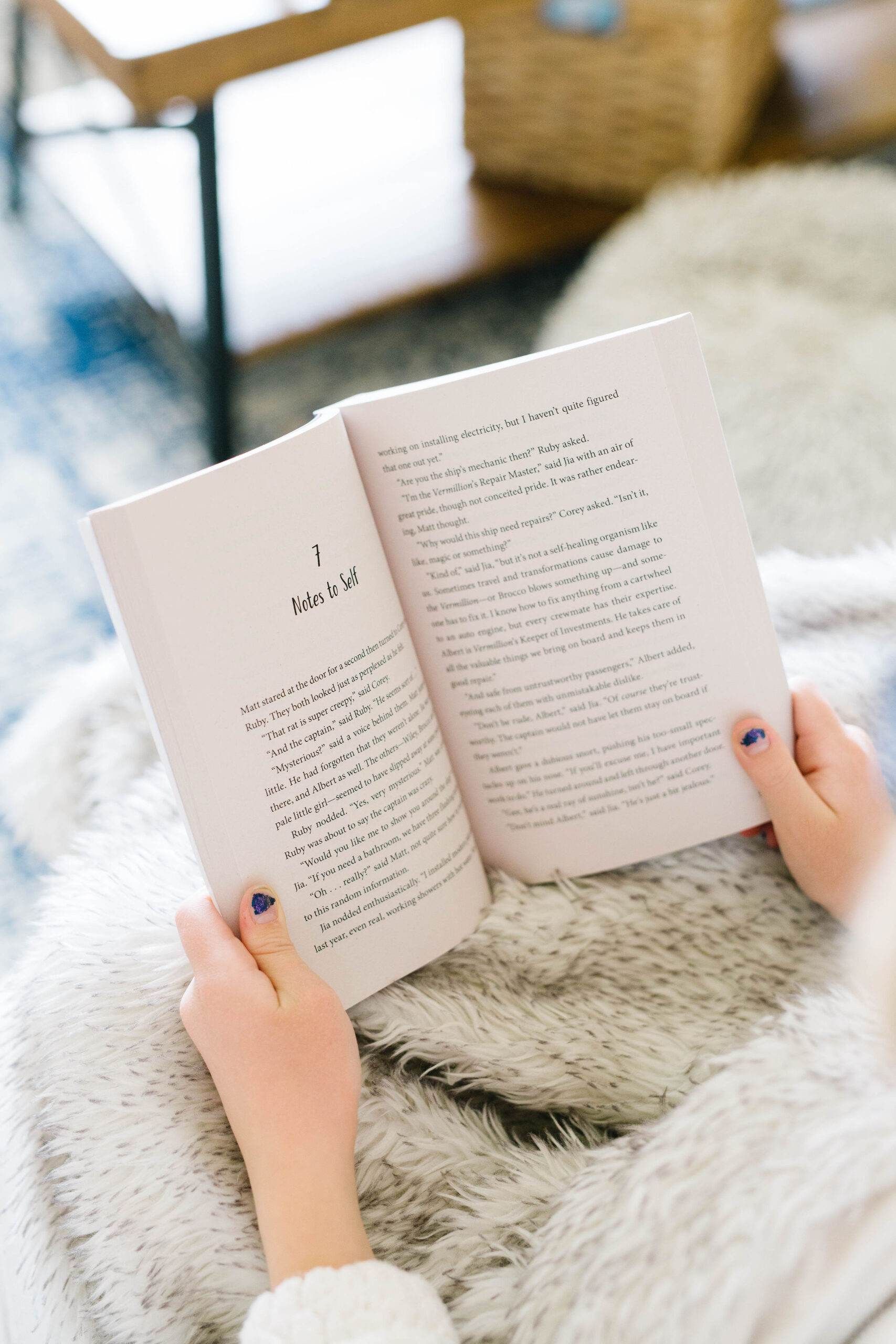 Have you done a kids book club? I'd love to hear all the details – let me know in the comments!
if you liked this post about kids book clubs, you might also like these other posts: