One of my favorite parts of summer when I was growing up was participating in my library's summer reading program.
There's just something so satisfying about marking off the books you've read or the hours you've spent reading and then turning them in for a prize at the end.
And the good news is that there are SO MANY great summer reading programs for kids available.
Most of them are free (or nearly free!) and many of them offer fun prizes at the end!
If you're looking for some fun summer reading programs, check out these ones!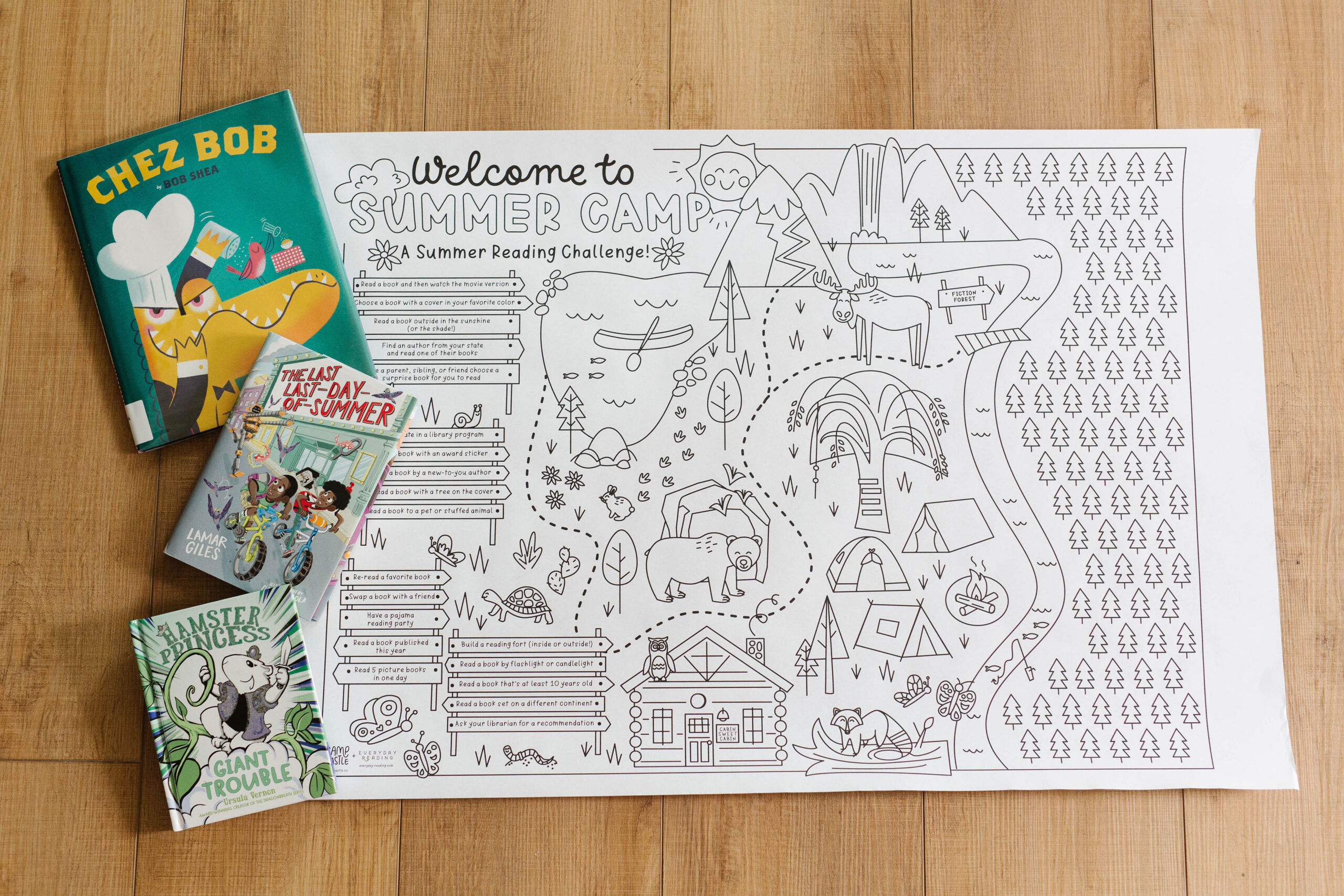 10 Fun Summer Reading Programs for Kids
everyday reading summer reading chart
I mean, how could I not mention these Summer Reading Charts! There are four options available (you can see them all here) and they're all free! Print out a giant size – directions on how to do that here – and then track your reading over the summer and complete the challenges!
your local library's Summer Reading Program
Almost every local library will have some form of summer reading program for kids. The whole goal of the public local library summer reading programs are to encourage kids to read, so a lot of them offer prizes after reaching certain benchmarks. (My local library even has adult summer reading programs that give free gift cards for gas!) Sometimes they will even hold fun events throughout the summer or a kick off party! You can either ask a librarian for information on their summer reading program or oftentimes it's on their website.
Kids grades 1-6 can read any eight books during the summer and record them in the printable Barnes & Noble Summer Reading Journal. When you are finished with the eight books, bring in the journal to your nearest Barnes & Noble store and choose a free book from their list. Make sure to head in anytime between July 1 – August 31 to retrieve your book!
If you live in the midwest, the Books-A-Million summer reading program for kids is simple. Fill out this form as they read four books from the Summer Reading Challenge list. When finished, take it in to your nearest local store and receive a free pencil case inspired by the Keeper of the Lost Cities series.
This program is geared for both kids and teens. Kids can log their reading each day/week and earn "bookworm bucks" to use to purchase a book at the end of the summer. 300 minutes of reading time are required to earn the $5 "bookworm bucks". Also, every three weeks they have a new theme you can register for to receive fun printables, craft ideas, coloring sheets and reward stickers!
Their program is incredibly simple. Print off this reading log, mark each day your child reads or you read together, complete 14 days and take in your calendar for 10 free play points! We aren't regulars at Chuck E. Cheese, but my kids would go wild for this prize.
Believe it or not, but the Pizza Hut Book It program is still around! In fact, it's the longest running reading program for kids!! This summer all parents with kids Prek-6th grade can enroll in Camp BOOK IT! In June, July and August, parents can use the digital tools to track and reward their kids reading with a free one-topping Personal Pan Pizza.
If you live in Massachusetts, New Jersey, Connecticut, New York, Rhode Island or Ohio, this program is for you!! Showcase Cinemas has 'Bookworm Wednesdays' where kids get a free admission to a selected children's movie for bringing in a book report to replace their ticket! Accompanying parents and kids under 6 years of age also receive free admission (no book report required)!
This program offers two FREE audiobooks for teens (13 years and older) each week! By the end of the summer, your teen will have had the chance to listen to 32 free audiobooks!
Any other favorite summer reading programs for kids (or teens or adults!)? I'd love to hear – let me know in the comments.
if you liked this post about summer reading programs for kids, you might like these other posts: