I cannot believe summer is almost half over!
It's been such a fun summer and I've been surprised how much reading I've been able to fit in (really cutting back my phone time has made a huge difference!).
Here are some of the books I'm reading right now: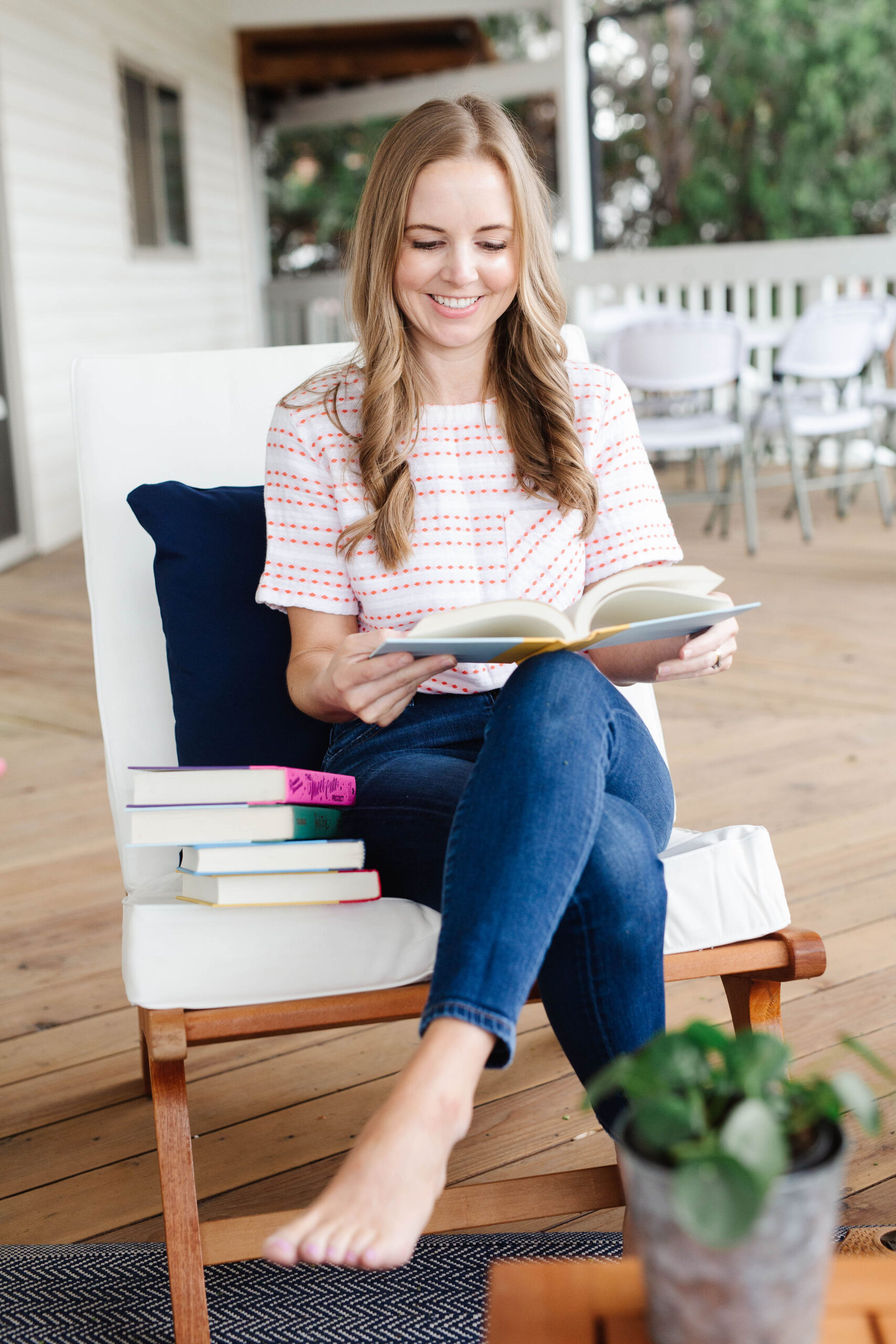 5 Books I'm Currently Reading (+ 3 Bonus Books!)
Die with Zero: Getting All You Can from Your Money and Your Life by Bill Perkins
I saw this book recommended by Jennifer Borget and immediately knew I wanted to read this finance book about using your money while you're alive to enjoy it! I just got a copy and am not too far into it, but I love the idea of seeing memories and experiences as investments that pay dividends over decades just like financial investments pay dividends.
Breathless by Amy McCulloch
I saw this one on Book of the Month Club but didn't pick it for my box. Naturally, I had to snag it from my library because I've long been fascinated by Everest (I remember clearly reading every magazine article at my dad's dental office about the 96 tragedy when I was 10 years old) and this fictional book about climbing a similarly treacherous mountain with a murderer on the loose wasn't one I was going to miss!
The All or Nothing Marriage: How the Best Marriages Work by Eli J. Finkel
I saw several friends recommend this one over the last few months and grabbed a copy at my library. It's fascinating! There's a LOT of history and background before you get into the actual applicable tools, but I was sucked in from the first few pages and couldn't stop telling Bart all about it.
Private Label by Kelly Yang
Basically, I'll read anything Kelly Yang writes and this newest YA novel got rave reviews from a friend who is an equally big fan of her work. This one follows two teens with very different social standings who connect in a Chinese Club at their California beach town high school.
Sweet Home Alaska by Carole Estby Dagg
This one's been on my list to read with the girls since January and I grabbed it on audio when we went to Las Vegas earlier this summer. We listened to about half of this story of a girl who moves to Alaska with her family during the Great Depression as part of the New Deal programs and are now slowly working our way through the rest whenever we're in the car together. It's narrated by the same narrator as The Penderwicks, so my girls were immediately on board!
And so many of you LOVED hearing what my team members are reading too – there's no such thing as too many book recommendations! Here's what they're reading right now.
analese
The People We Keep by Allison Larkin
My sister recommended this one and I pretty much read anything she spends her time reading. This story follows a teenage girl who has been left by her mom at a young age and now her dad has moved in with his girlfriend, leaving April to fend for herself in a motorhome that doesn't have a working motor. After a huge fight with her dad, she skips town to find her own path and finds that there are other people besides family that can feel like home.
JENNIFER
The Ten Thousand Doors of January by Alix E. Harrow
This is a book I likely wouldn't have picked up on my own but it's the current pick for my neighborhood book club. It's been an interesting and intriguing read. It starts out set in the early 1900's telling the story of January Scaller, a peculiar little girl with an affinity for adventure. She lives with the wealthy and influential Mr. Locke who is a collector of mysterious artifacts and treasures. On an outing January discovers with the help of an old book left in her possession that she can open doors to other worlds. It's through these doors she finds where she came from and the truths about her past.
KELSEY
On My Honor by Marion Dane Bauer
I have read this older middle grade novel several times and I always love it. It is a gripping, quick read (90 pages) about best friends Joel and Tony. Joel promises his father "On his honor" that they will be careful biking out to the state park, knowing there are dangerous cliffs daredevil Tony will want to climb. When Tony changes his mind and wants to swim in the river, Joel follows. The boys race across the river to a sandbar. When Joel reaches the sandbar, but Tony disappears, Joel must face his father and his own guilty conscience. A powerful and moving book about character, honesty, and peer pressure. Have your tissues ready!
What are you reading right now? Anything terrific? I'd love to hear!
if you liked this post about books I'm currently reading, you might also like these other posts: