A week where you have Monday off always feels a little off-kilter to me, and this week has been no exception!
I'm hoping for a little calm time as a family this weekend and definitely some reading in there.
There are SO many good audiobook deals this week and we've been listening to lots of them as we drive to the water park, work on puzzles at home, or just while I'm doing laundry or making dinner!

July weekend book deals
Sitting Pretty: The View from My Ordinary, Resilient, Disabled Body by Rebekah Taussig – audiobook – $4.99
I listened to this one early in the summer and it's absolutely terrific. It really opened my eyes to a life experience that's different than mine and it kind of feels like one of those books every human should read.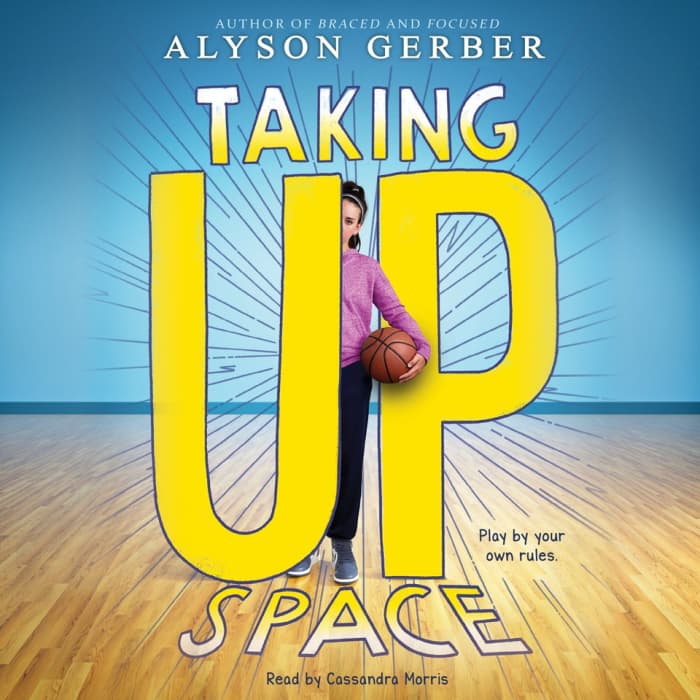 Taking Up Space by Alyson Gerber – audiobook – $2.99
Sarah loves absolutely everything about playing basketball. But as she gets older, her body begins to change and there are pressures to look a certain way. She begins to become slower on the court and her shot percentage is on the decline. That's when she realizes she needs to make a change.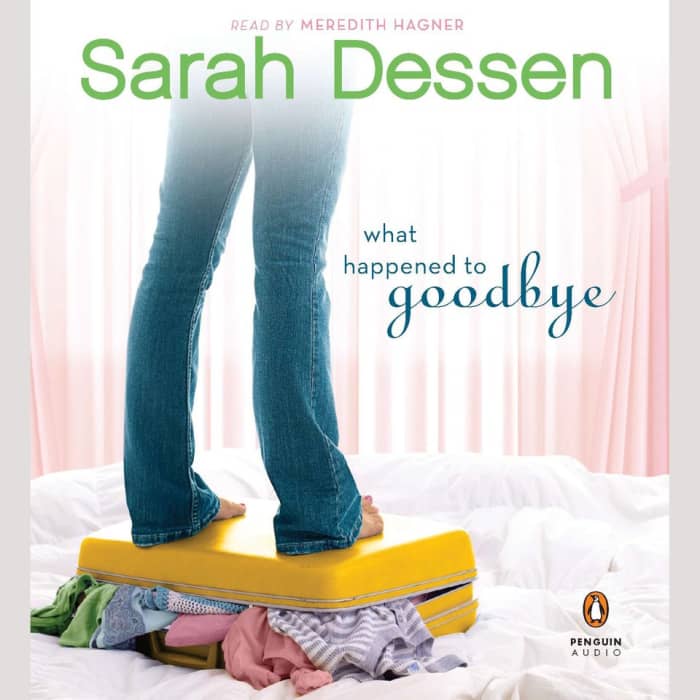 What Happened to Goodbye by Sarah Dessen – audiobook – $3.99
I love Sarah Dessen books. If you've read more than handful of my blog posts, this won't come as any surprise to you. This romantic self-discovery book follows McLean as she navigates a parents' divorce, multiple moves, and a new life while juggling her past. (Full review here)
Phoebe and Her Unicorn in the Magic Storm by Dana Simpson – audiobook – $2.99
Raise your hand if you have a small unicorn lover at your house? I've got three and this book was a smash hit. Everything in this book happened by accident when Phoebe skipped a rock across the water and, entirely by mistake, smacked a unicorn in the face. And who knew that this leads to getting a wish granted? Possibly the best part is that the unicorn's name is Marigold Heavenly Nostrils.

Sleepover Sleuths: Nancy Drew and the Clue Crew by Carolyn Keene – audiobook – $3.99
Ella loves this new spin on the classic Nancy Drew books and has read the whole series multiple times. I was so happy to see this on LibroFm so I can make a Yoto Card with it (and several of the other books in the series are on sale too!).
The Enchanted Hour: The Miraculous Power of Reading Aloud in the Age of Distraction by Meghan Cox Gurdon – audiobook – $4.99
This feels like a more academic version of The Read-Aloud Family, with so much research behind why it matters so much to read to your children. I am IN LOVE with this book and can't stop recommending it.

Can Bears Ski? by Raymond Antrobus – audiobook – $0.99
Little Bear is very tuned into his world – he can feel the floor shake and his bed rumble. But he also feels like he might be missing something. When Dad Bear takes him to see an audiologist so he can get hearing aids, he realizes the world can be LOUD.