I know SO MANY of you bought Yoto Players this year for the holidays (if you're not familiar with Yoto, you can check out my full review here).
And the most common question I've gotten about them is "How do I make my own Yoto cards?"
The good news is that it's simpler than you'd guess!
You can record anything you want on a Yoto card (a grandparent reading aloud a beloved picture book, a parent singing a lullaby, etc).
But if you want to put audiobooks on a Make Your Own Card, here's how to do that.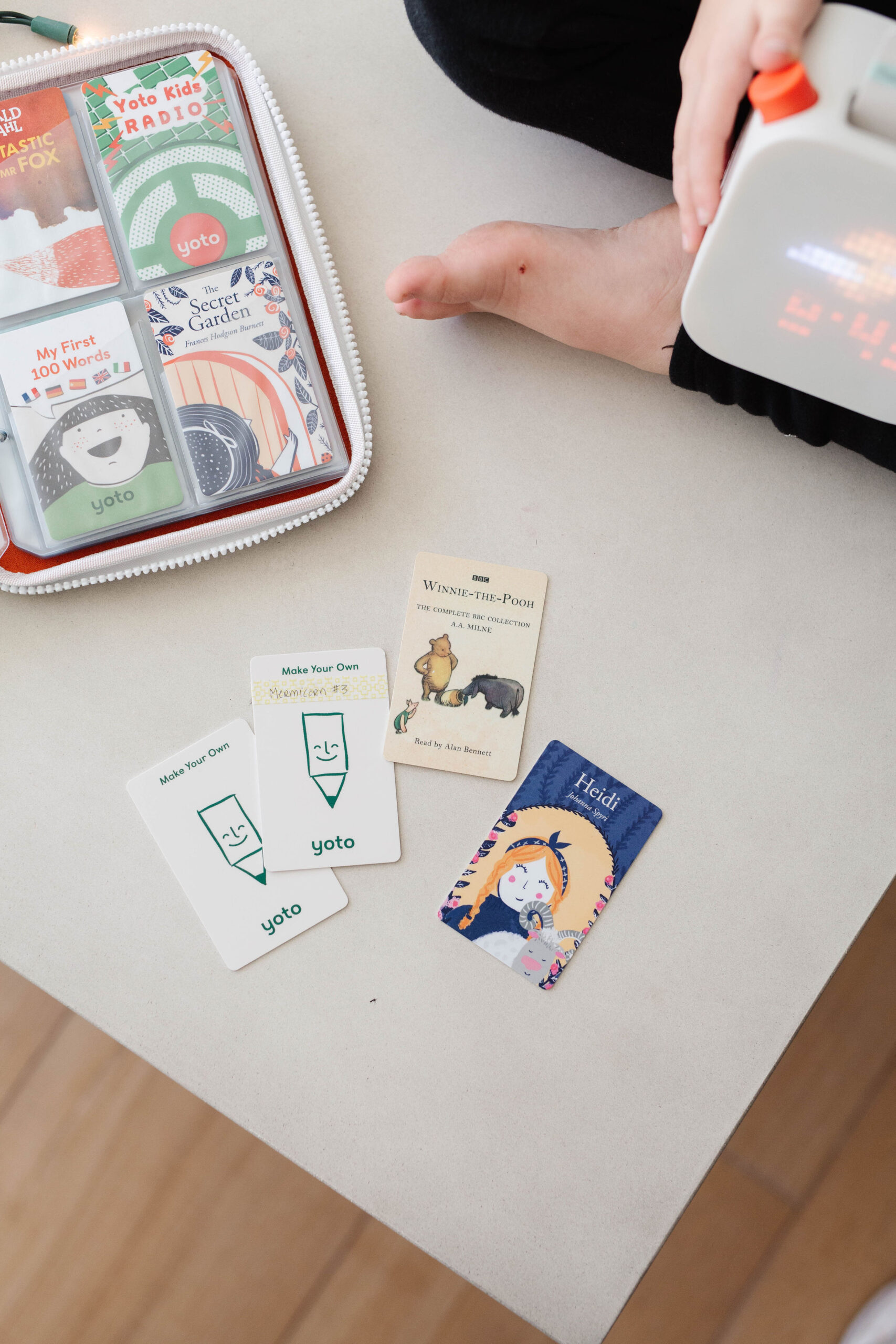 A couple of things to know first about making your own Yoto cards:
You must own the audio files in order to make your own Yoto cards. So audiobooks from Libby or Hoopla or Scribd are a no go.
Some audiobook platforms don't give you access to the audiobooks that you DO own. You own your audiobooks from Audible and Chirp, but they don't give you access to the actual files – you can only play them within their own apps. From what I understand, there are tools you can use to jailbreak your files from Audible (and maybe Chirp), but I've never done it and it would certainly be against the terms of service.
Libro.fm is (in my opinion), the easiest way to make your own Yoto cards. If you're new to Libro.fm, it's a lot like Audible except that your monthly membership supports the independent bookstore of your choice instead of Amazon. I have a whole post about it here, but the important thing to know is that your audio files are yours forever and super easy to access, no jailbreaking required.
Making your own Yoto cards for audiobooks is often MUCH less expensive than buying the cards directly from Yoto.  For instance, the full Ramona collection on Yoto costs $64. But you can buy it from Libro.fm for $42.54. And if you are a member, it's only $14.99 with your credit. So that's a WHOLE lot cheaper.
You can rerecord on your Make Your Own Yoto Cards as many times as you want. So if your child listens to Boxcar Children 100x and then is ready to move on, you can rerecord a new audiobook for repeat listening!
Okay! Let's get to how to do it.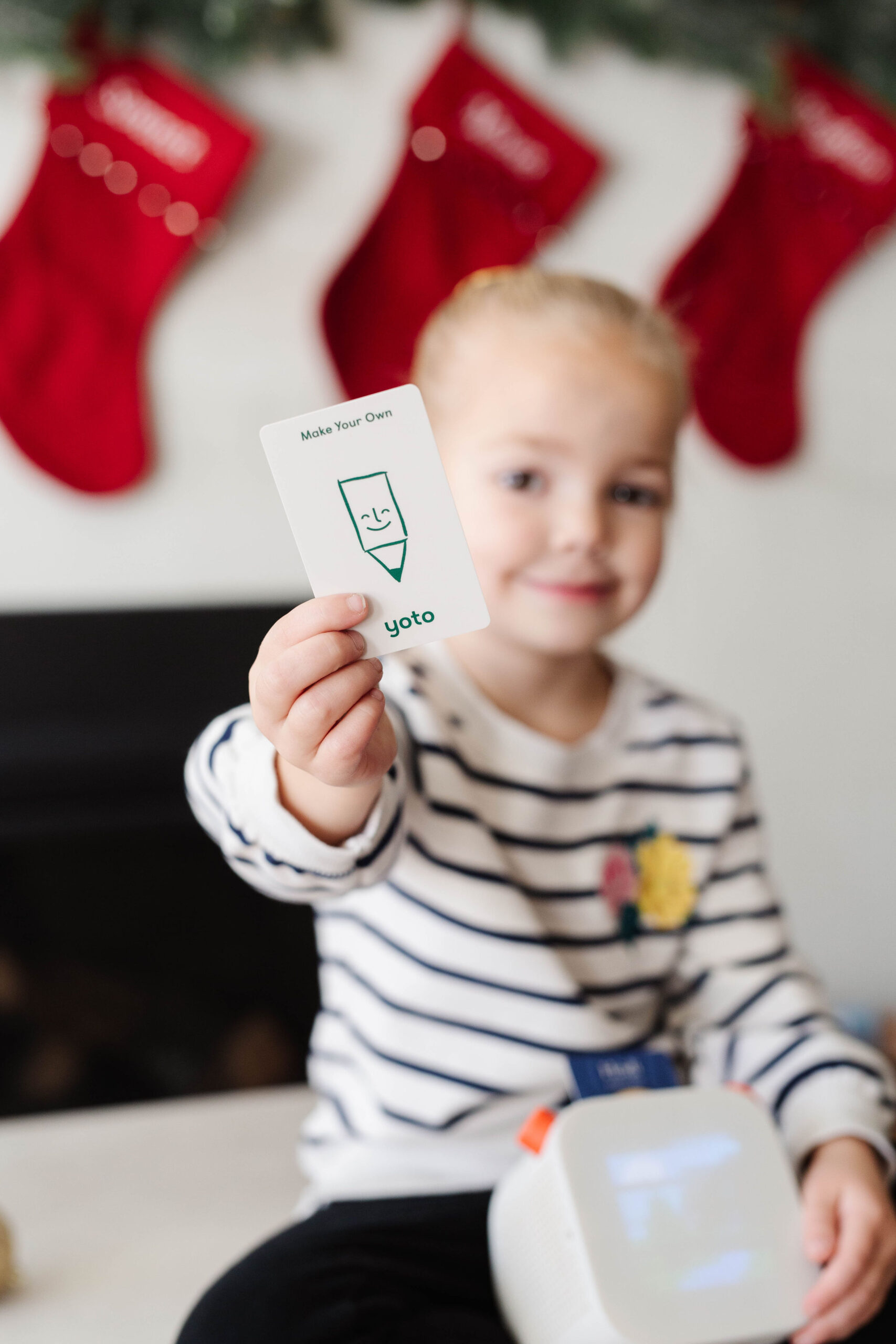 How to make your own Yoto card
First, buy your audiobook from Libro.fm. If this is your first time using Libro.fm, sign up with my link here and you'll get two audiobooks instead of one for the same price!
(They also have new sale titles all the time and I check their sale page several times a month – nothing better than scoring an audiobook for a couple of dollars, plus you don't need to be a member to grab the sale titles!).
Go to your Account and scroll down until you see your books. Find the book you want to make a Yoto card with and click the "Files" button on the right. They'll let you save them as a zip file to your computer.
Open the zip file and extract the files. Move the whole folder to your desktop and make sure it syncs to your iCloud account.
Now open your Yoto App. Click "My Library" on the bottom. and scroll along the top until you get to the "Make Your Own" option.
Click "New Playlist." A new window will open and there will be a large orange button that says "Make New." Click that button.
Name your new playlist (I always just name it the name of the book). Then choose "Upload Audio."
When the new window pops up, navigate to your Desktop folder. Open the folder and find your folder for your audiobook.
Open the folder and click on the first track. (This is the annoying part – you have to click on each track one at a time).
Once they're all added, press the Save button at the bottom. 
Go back to the Yoto app and you'll see your new recording under "Make Your Own." Click the three vertical dots to the right and choose "Link to a Card" on the menu that pops up.
Put your blank card in the Yoto player and press "Link" on the app. When the button turns green, it's linked and ready to play.
Label your card. I like to wrap a piece of washi tape around the top of the card and write the title on that.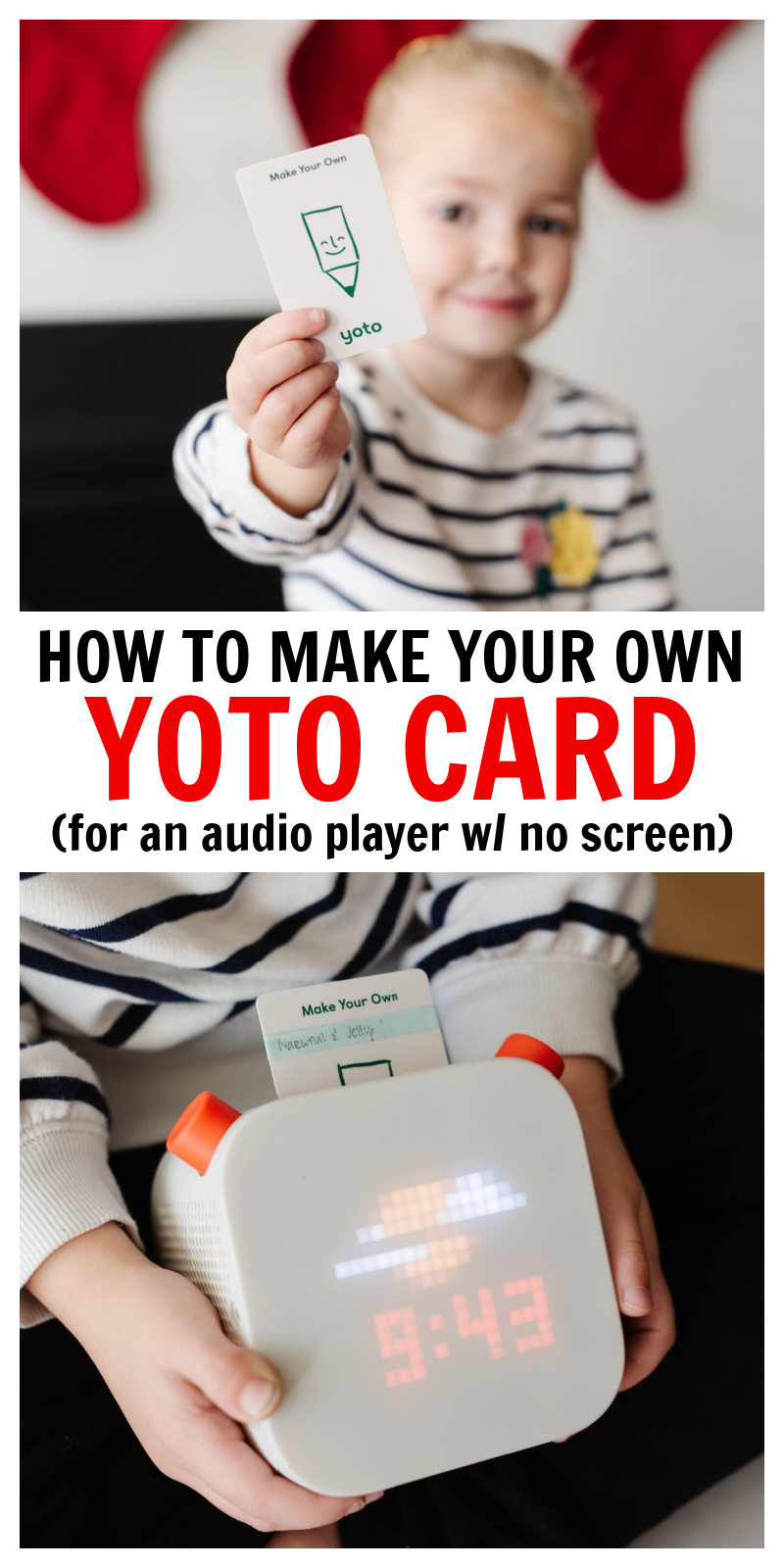 Of course, there are lots of variations on these instructions – you can get your files from elsewhere (including ripping CDs to your computer) and you could transfer the files to your phone via AirDrop or another method.
However you choose to do it, I hope this helps!
Any questions about how to make your own Yoto card? Let me know and I'm happy to help!
If you liked this post this post on how to make your own yoto card, you might also like these other posts: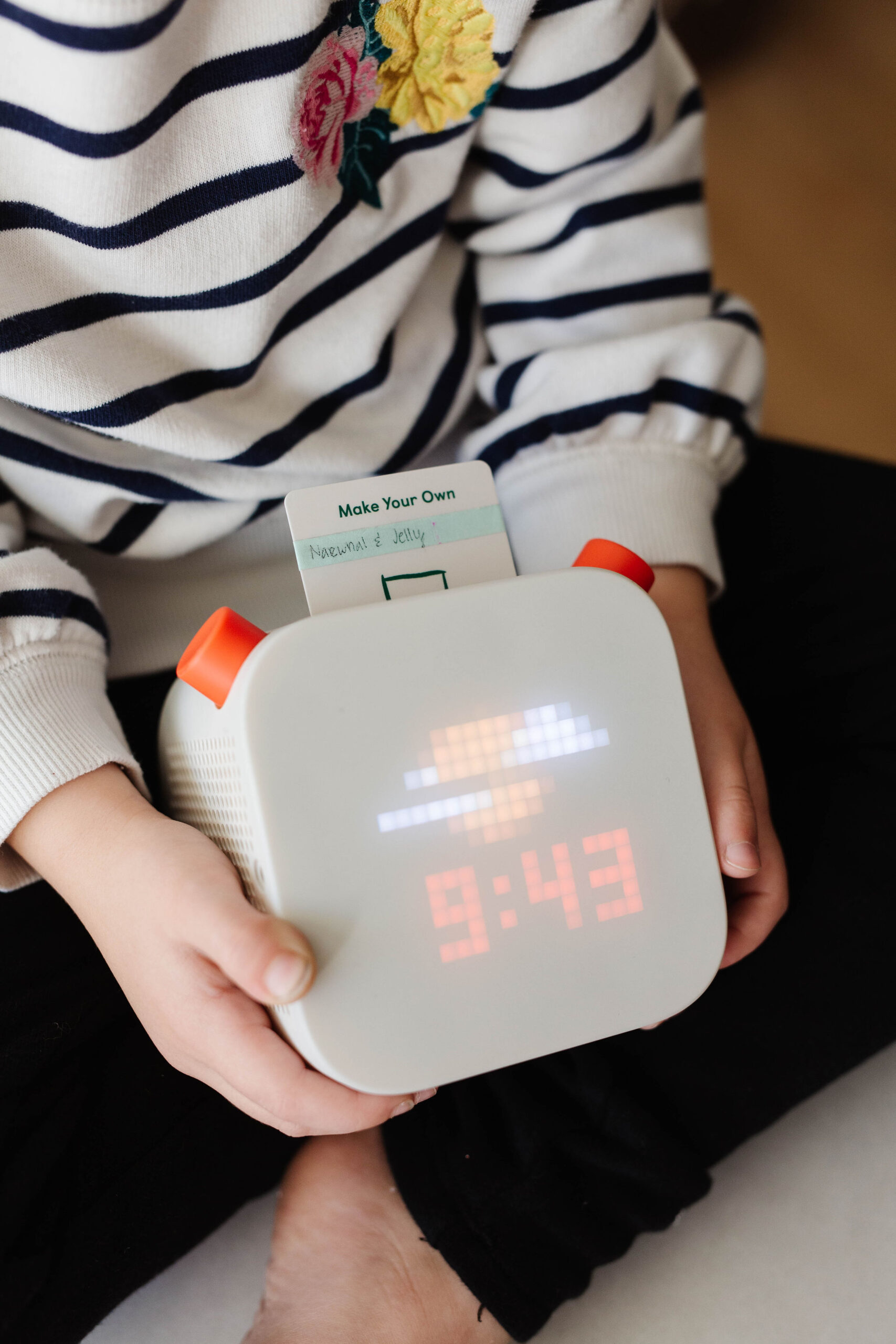 Photos by Heather Mildenstein