I love all things Yoto and one of the many wonderful things about Yoto is the Make Your Own Cards.
These cards allow you to put any audio files you own on a Yoto card for your child from music to audiobooks to a grandparent reading aloud a favorite picture book (instructions for how to make your own Yoto cards on this post).
But once you have that fantastic custom Yoto card, your child might have no idea what's actually ON that card, especially if they're a pre-reader.
Plus, it's just not nearly as eye-catching and appealing as the cards from Yoto with their bright and colorful cover art!
Jen, one of the members of the Everyday Reading team, went to work on the problem and I was FLOORED by how fun and cute these DIY Yoto Card labels turned out.
Even better? It's just not very hard to make your own custom color Yoto card sticker labels. Here's how to do it!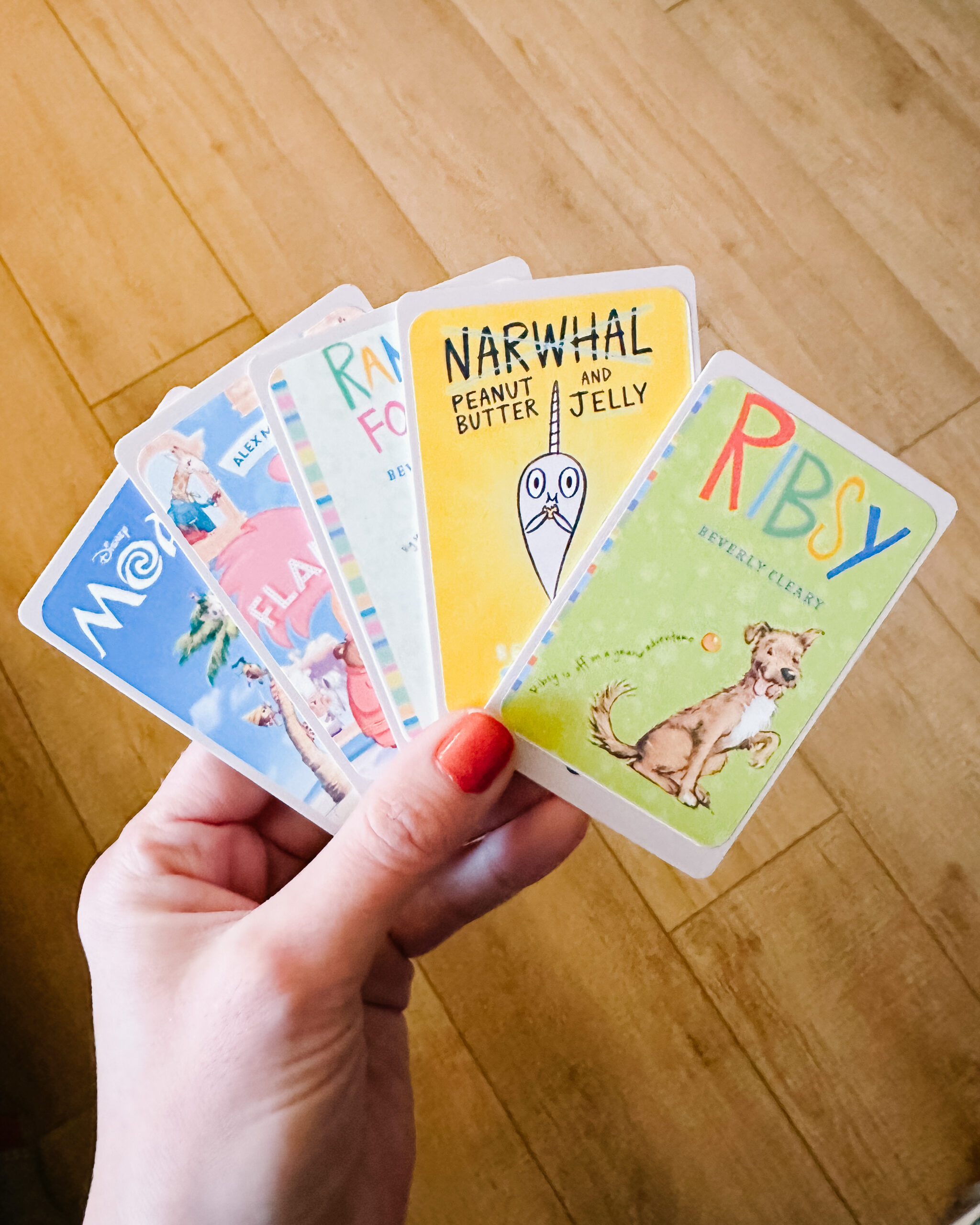 DIY labels using an Avery template
This is an easy and inexpensive option for anyone with access to a color printer.
I highly recommend using these Avery Waterproof Rectangle Labels.They are a thin plastic waterproof film that will hold up better than a paper label. Plus if you rewrite the files on the card and need a new label it's easy to peel the label off and it won't leave a sticky residue behind.
Go to Avery's website and open the Avery Template Presta 94237. You can make a free account on the website and save your projects to add to or come back to for convenience.
Next find the image that you want to use as your label (a quick google search for the "Book Title Cover" should bring it right up!) and then you can save it to your computer. I recommend finding a high resolution rectangular image.
When you open the template make sure that you select "edit one" label and not "edit all". This allows you to have a sheet of eight different labels.
Click "Add Image" from the left hand menu and then orient the image to the correct direction.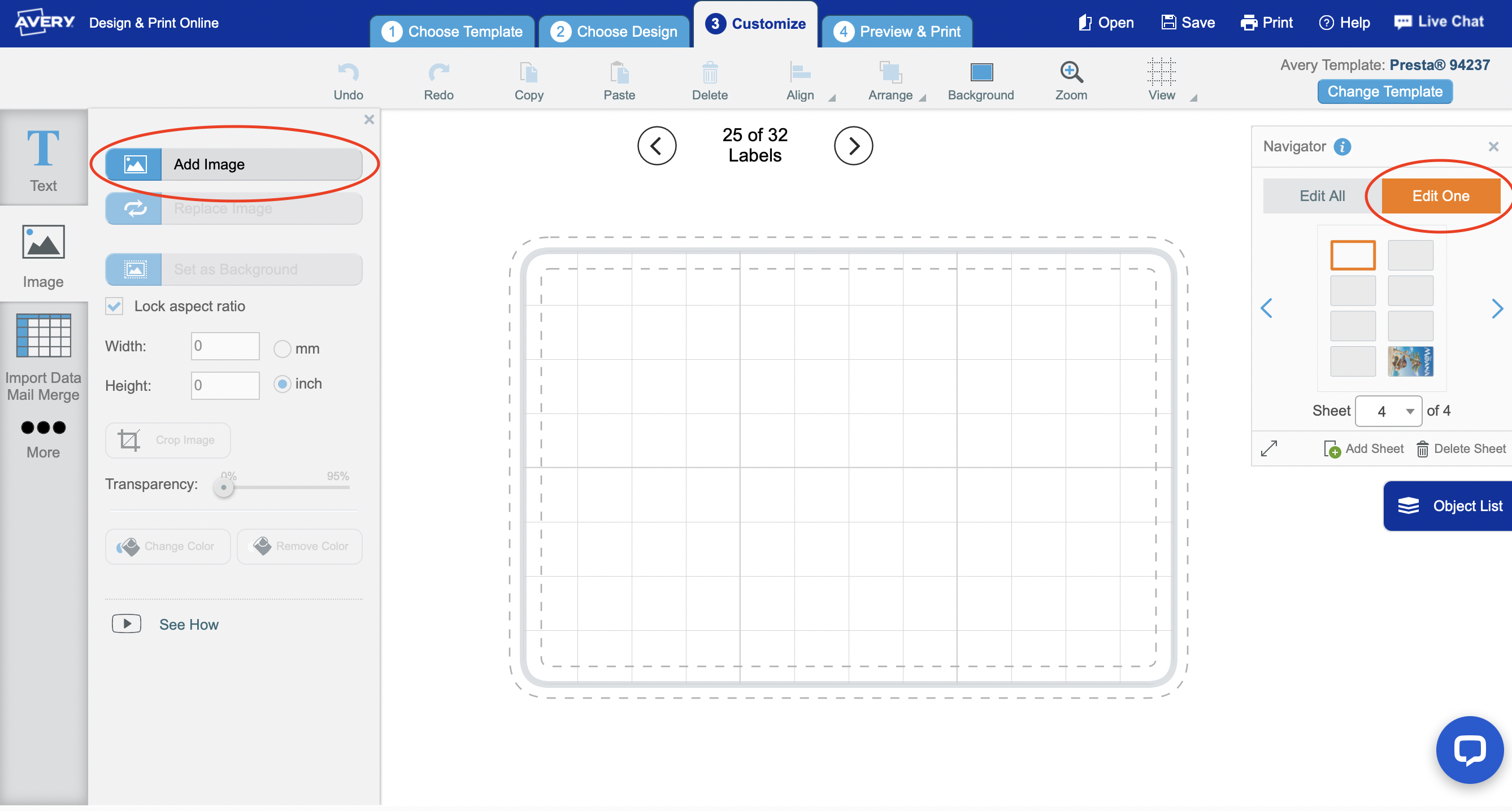 Use the drag arrows on the sides to make it the appropriate size. This template allows for a "print to the edge" option so you won't have any white space around the label.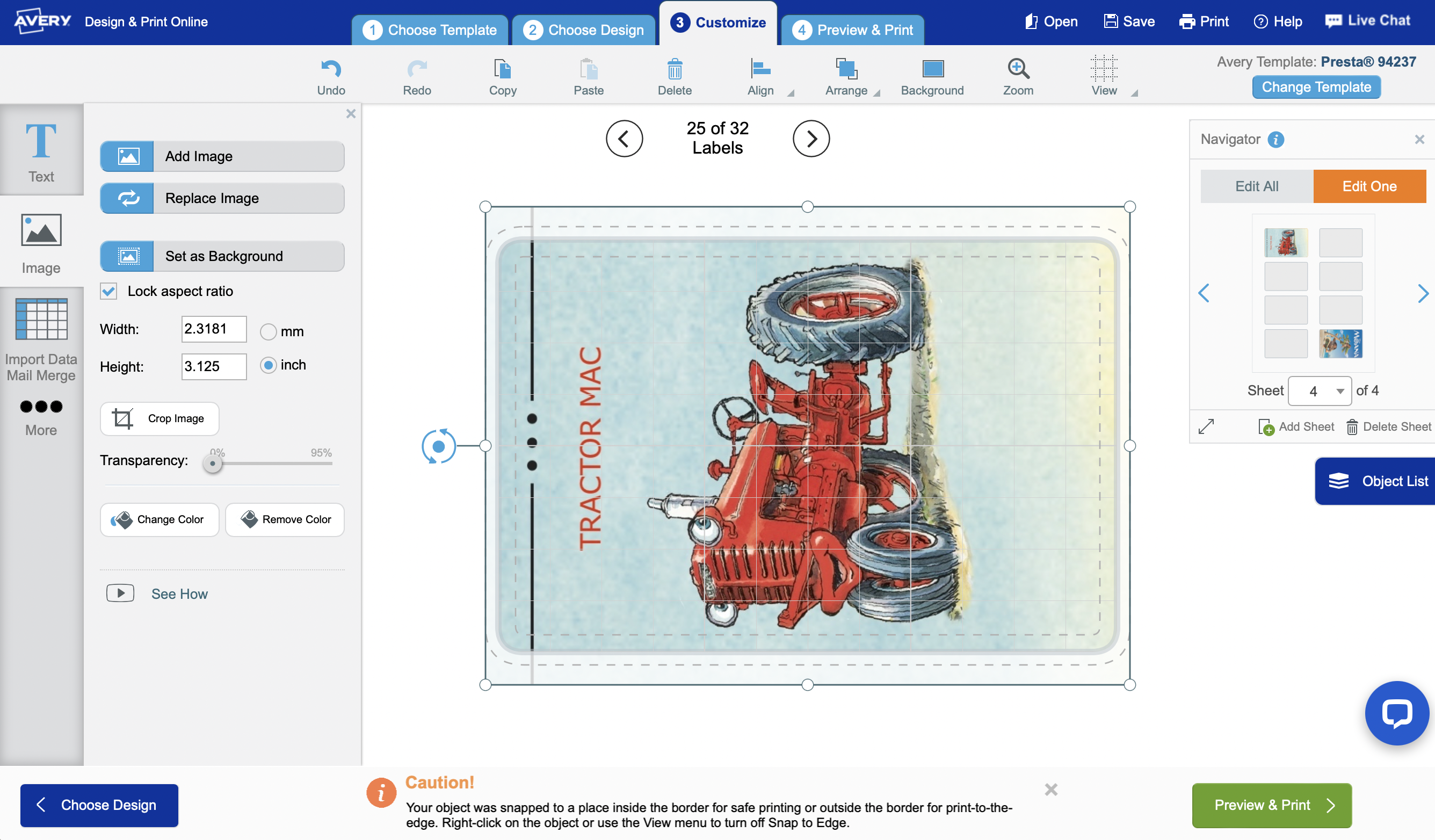 Save the template to your account and then click Preview & Print in the bottom right hand corner.
On the next page Click "Print it Yourself" and then "Get PDF to Print". This will pull up a PDF that you can download with your labels with the appropriate spacing. Put the label sheet in your printer and make sure it is facing the correct way for printing.
Ta-da! You have a beautiful sheet of colorful labels for your make your own Yoto cards!
Any questions about making DIY labels/stickers for your Yoto cards? Let me know in the comments!
If you liked this post about making custom labels for your Yoto cards, you might like these posts too: