Since we got our first Yoto player nearly a year ago, I've gotten lots of questions about our favorite Yoto cards.
There are so many options and Yoto cards range from short picture book cards to longer novels, music and movement cards, and soothing night noise cards. It can be overwhelming to pick a few to order!
We own a LOT of Yoto cards because I get referral points every time someone buys a Yoto Player through my links. We haven't tried ALL of them, but we own the majority of the story ones (we've ordered very few of the non-story ones).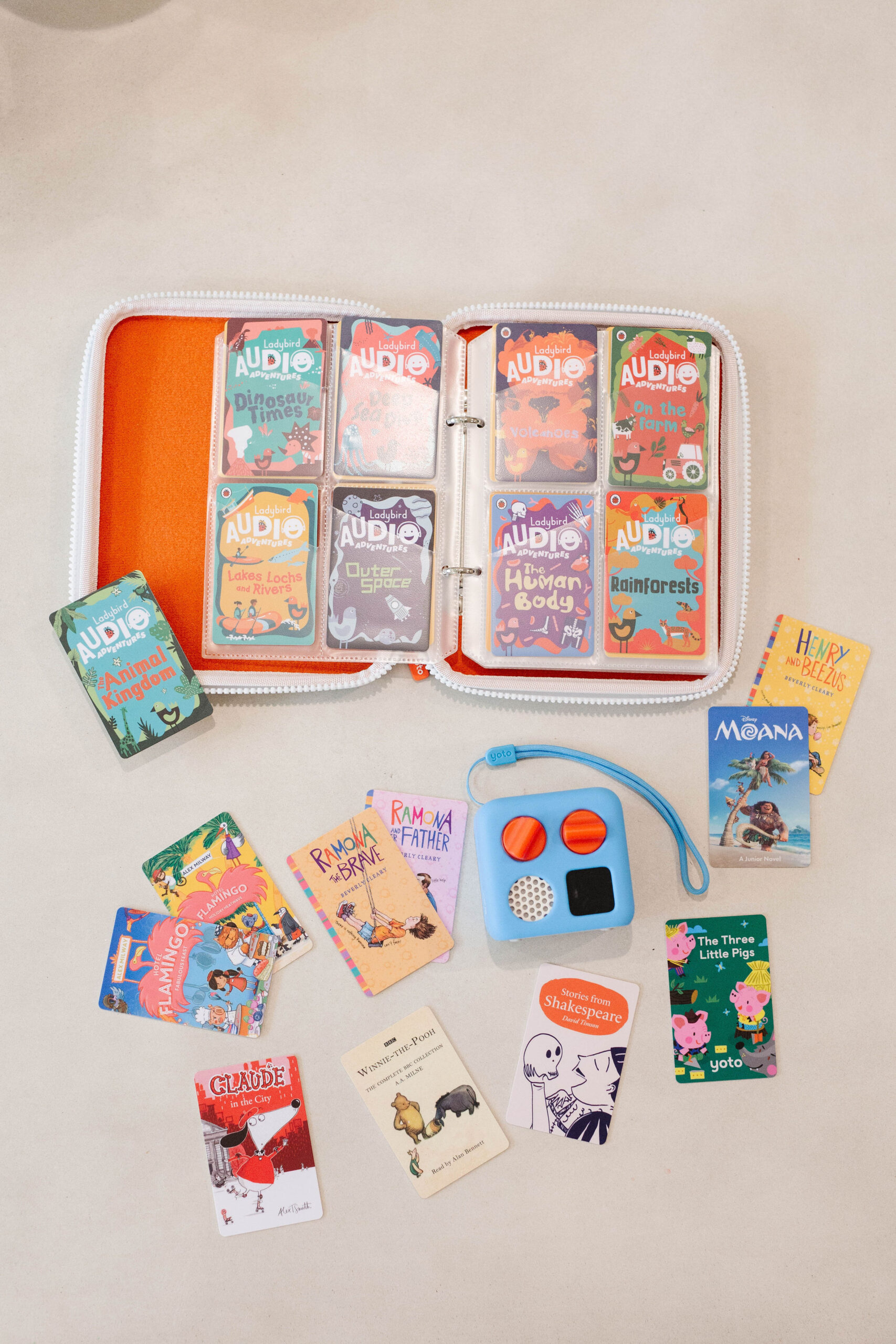 Plus, I bought a Yoto Club membership for the year (mainly for the free shipping because my points didn't do me a lot of good if I had to pay the $10 of shipping every single time and so the 10% discount and the free shipping was reason enough to buy it, with the two cards a month as an extra bonus.
So we are basically swimming in Yoto cards.
Each of my four girls has their own Yoto Player (Tally has a regular Yoto Player and the three older girls each have a Yoto Mini), plus a card case to store the cards in.
None of the Yoto cards belong to a specific member of the family, so they swap the cards around pretty frequently but having cases means they aren't floating around all the time or getting lost too easily.
(You can click this link and it'll give you a 10% off code that works on any orders of $99 or more. Plus, you get free shipping on orders of $40 or more. Since their shipping is fairly outrageous – $10 – I think it's almost always worth buying more at one time to get free shipping rather than buying a card or two here or there).
Here are each of my girls' favorite Yoto cards:
Our Favorite Yoto Cards
Ella's Favorite Yoto Cards (Age 11)
Ani's Favorite Yoto Cards (Age 9)
Star's Favorite Yoto Cards (Age 7)
Tally's Favorite Yoto Cards (Age 5)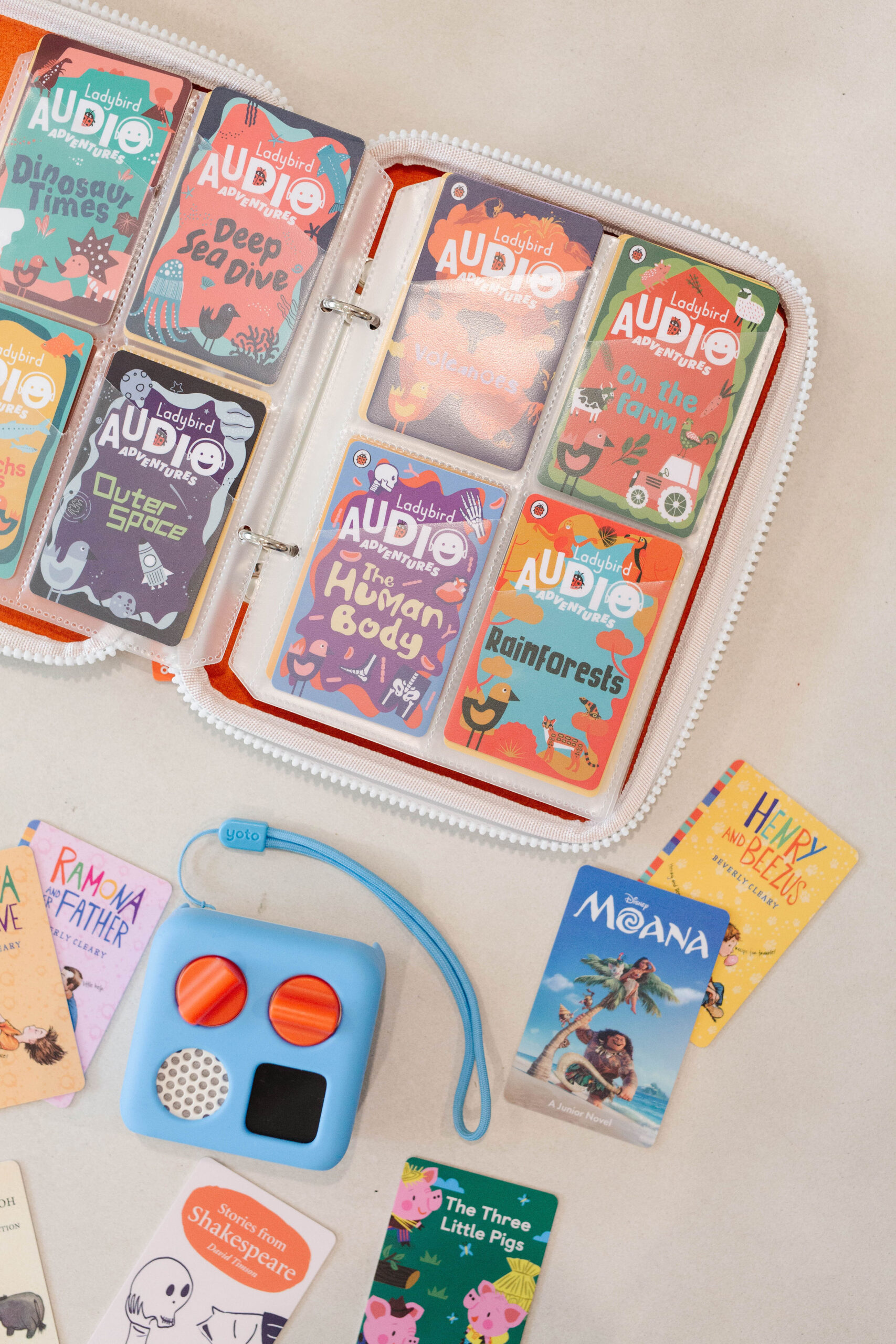 What Yoto cards have been hits at your house? Or do you have questions about any of the Yoto cards? I'm happy to answer!
If you liked this post about our favorite Yoto cards, you might like these posts too:
Photos by Heather Mildenstein