I've been using Goodreads for about 15 years and it's been such a great tool to keep track of the hundreds of books I've read over that time period.
When I mentioned it on Instagram a few weeks ago, one of the questions someone asked was "What's the biggest reason to use Goodreads?"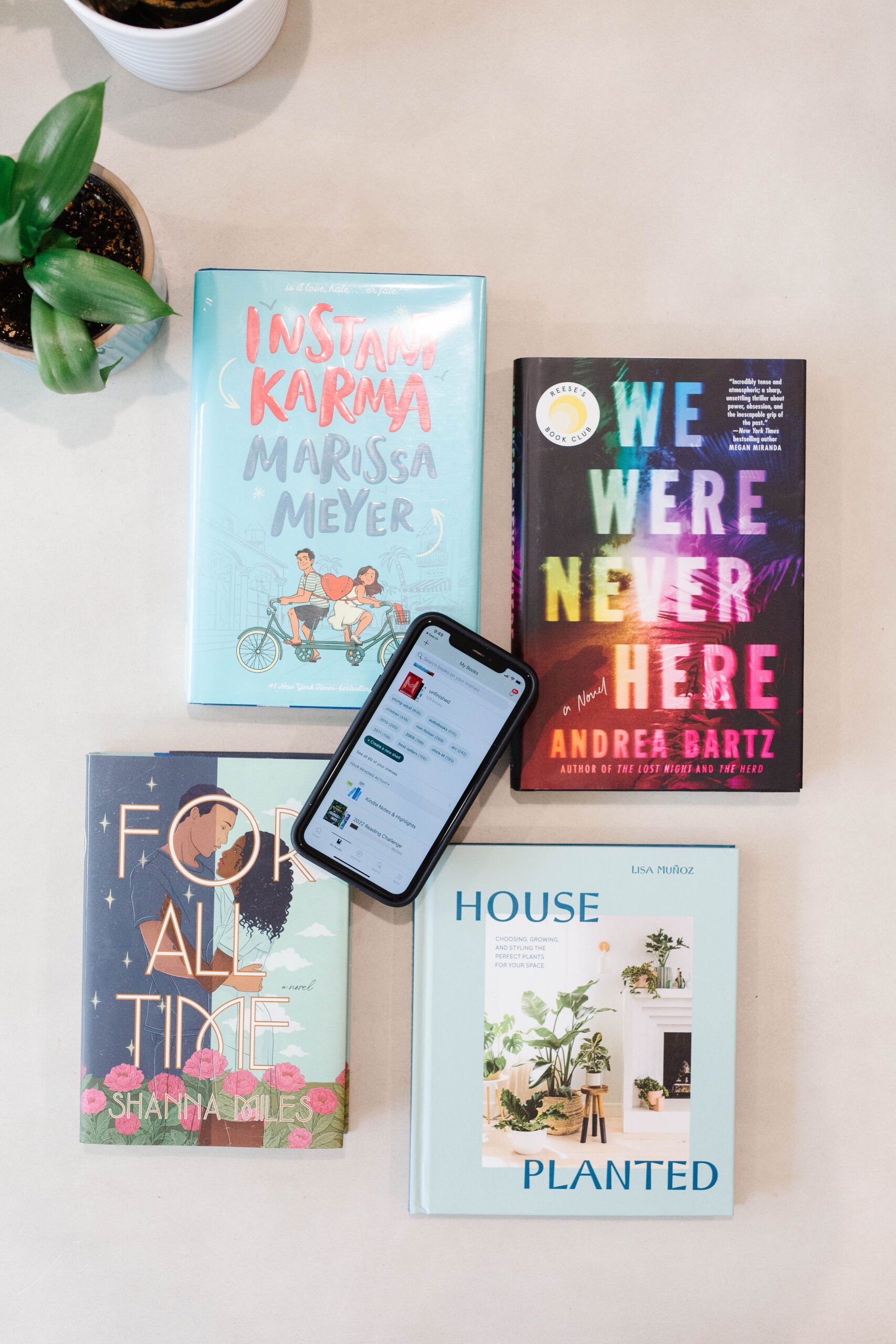 I love that question and I opened a question box to ask my readers why they like Goodreads. Here are a few of their answers:
"To keep track of books I've read!"

"I enjoy seeing what friends are reading"

"I can't remember everything I read if I don't track it. And sometimes I want to vent about books I hate!"

"All of my books in one place: owned, borrowed, kindle or audio."

"Book giveaways and recommended next reads." 

"I love tracking the reading challenge each year." 
Goodreads is a BIG platform (it launched in 2006) and so it has a lot of features and ways to use it. I personally use only a fraction of the features and I love seeing how other people use it too!
You might use it a LOT and be very active on the platform and very social, or you might use it for a very specific single purpose like tracking your books you've read, following specific authors you love, or managing your To-Be-Read list.
There's no one right way to do it!
My personal recommendation would be to sign up for an account (it's completely free) and play around with it for 10-15 minutes and see what you think.
Here are some of the questions about Goodreads that people wanted to know: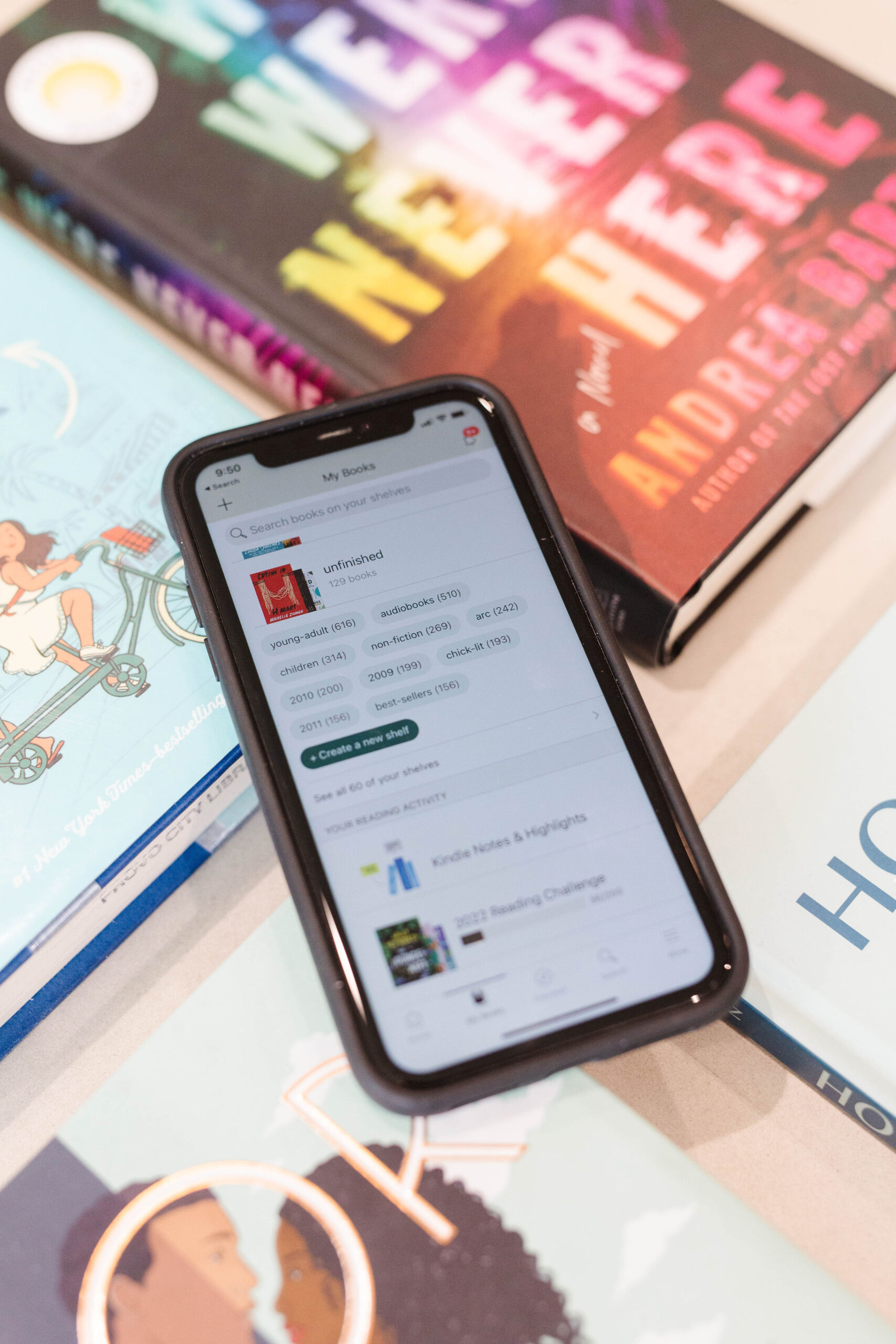 Wait, what is Goodreads?
Goodreads is a very large online platform made for readers – you can track the books you've read, find book recommendations, see what your friends are reading, keep a list of books you want to read, participate in challenges, and lots more!
How does Goodreads work?
There are a LOT of things you can do on Goodreads:
First and foremost, you can use Goodreads to track books you're currently reading, add books to your to be read list and mark books you have read. Each time you mark a book as read, Goodreads gives you a place to rate and review it.
You can also see what books your friends have on their Goodreads shelves.
Goodreads has a recommendation engine that analyzes billions of data points to give you the best personalized book recommendations possible (Goodreads was bought by Amazon in 2013, so they have data galore).
Reading other's reviews can often give you a good idea if a book would be a good fit for you and most books have a good amount of reviews.
You can enter Goodreads giveaways for new and upcoming titles.
Is Goodreads free?
Goodreads is a completely free resource to review, recommend and track books. (They make money through sidebar ads for new books and by steering you toward Amazon or Audible to buy a book).
Is Goodreads a website or an app?
It's both! They have an app and a desktop version – I almost only use the desktop version, which I find faster and easier to navigate, but about 80%+ of you said you primarily use the app. You can't go wrong either way!
Does Goodreads have an age limit?
Yes! Goodreads only allows those that are 13 years and older to sign up for an account. Goodreads is considered a social networking site therefore by law Goodreads members must be 13 and older.
How to find highest rated books on Goodreads?
They don't have a way to find the highest rated books yet on Goodreads unfortunately.
When does Goodreads let you put in a new reading challenge?
Each year, you can participate in Goodreads' Reading Challenge which lets you set your goal for how many books you want to read during the year and then it tracks throughout the year how you're doing on your goal. Each year it becomes available on New Year's Day!
How to delete a shelf on Goodreads?
I have a whole step by step tutorial here for how to delete (or add!) a shelf with instructions for both desktop and app versions.
What is the difference between Goodreads and Storygraph?
They're fairly similar (and you can import your Goodreads data into Storygraph if you'd like to switch over). Storygraph isn't owned by Amazon (which is a big perk for some readers), it has a paid subscription option to help keep it ad free, it has content warnings front and center for books, and it has a really robust recommendation tool. It's a great platform (no app) and I have a whole post about Storygraph here! You can't go wrong with either.
Is there a way to connect Goodreads with Libby? Like, Libby would look at your "want to read list" and tell you what's available?
Yes! This Library Extension tool is free and when you look at any book on Goodreads, it'll tell you if your library has it (either in the library or on Libby – plus, how many copies and if it's available!).
Goodreads seems like a hassle to maintain. Do you carve out time each week? 
I usually update it every week or two – it takes me maybe 5-10 minutes and it's worth every second of it to me because I love having it all tracked. But it might not be worth it to you – it's fine to be a reader who doesn't' track their reading!
I want to use it to track what I read but is it too late for me since I haven't been using it for this purpose?
Not too late at all! I can almost guarantee you that in a year or two you'll be glad you started. Start with what you're reading right now and then as you happen on books you've read before, just add them to your read list with an approximate date!
I wish Goodreads had the ability to mark what you read and what you listened to.
My work around for this has been to create a shelf called "audiobooks" and another called "ebooks." Then I just tag all my books that I listen to as audio, etc so I can see all my audiobooks or ebooks in one place!
Why is it so hard to search for other users? 
I do not know! This is my main complaint about Goodreads (and clearly many of you felt the same). Unless you know someone's exact user name or have a link to their profile, it can be challenging to find someone. (By the way, if you're interested in following me on Goodreads, here's my profile).
Can you "Do Not Finish" a book on Goodreads after you've started reading? 
Yes! I have a tutorial for that here.
Any other questions about Goodreads? I'd love to help answer!
If you liked this post about Goodreads, you might like these posts too: