I have long been a fan of Anne Bogel, who runs the Modern Mrs. Darcy blog.
So I was delighted when I heard about her new book journal that released last week.
It's called My Reading Life and, like everything that Anne touches, it's practically perfect.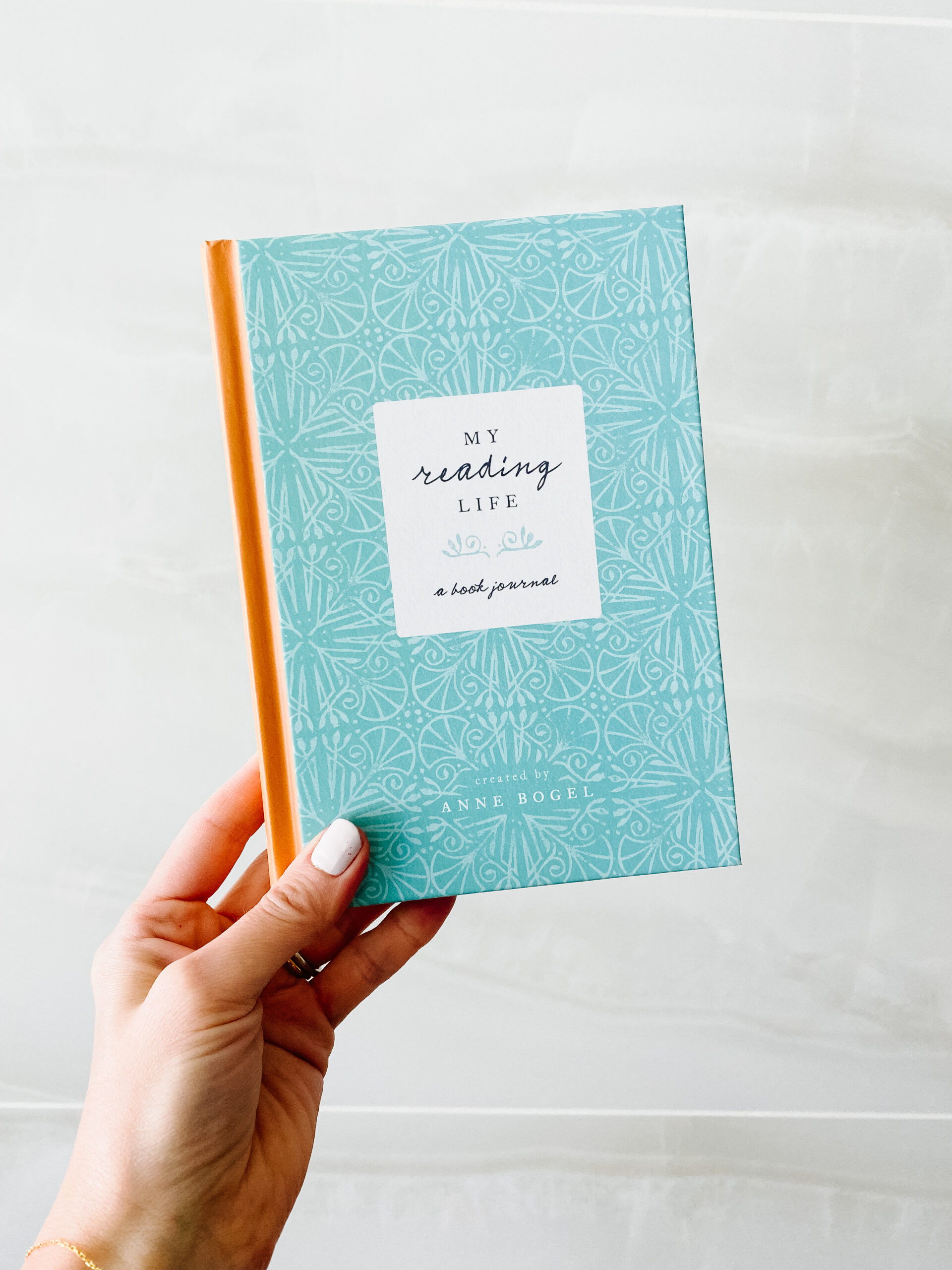 My Reading Life by Anne Bogel
It has space to log 100 books (with one page for each) and each page includes space to share title details, dates, your rating (in a couple of categories), and your favorite quotes or thoughts from the book, plus how you found this particular title.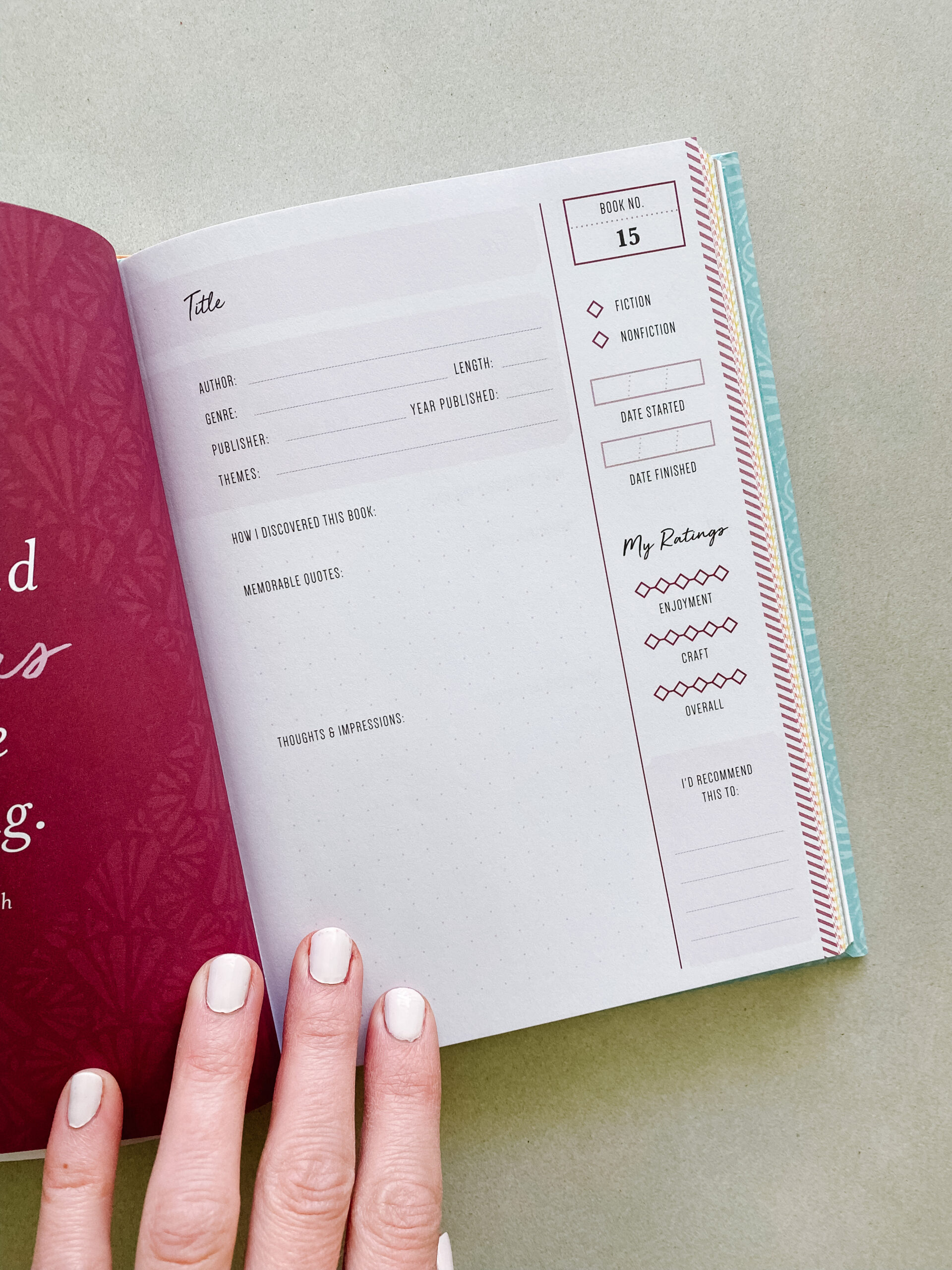 And then there are lots of fun extras.
Some of my favorites?
The daily reading tracker so you can mark every day during the year that you read.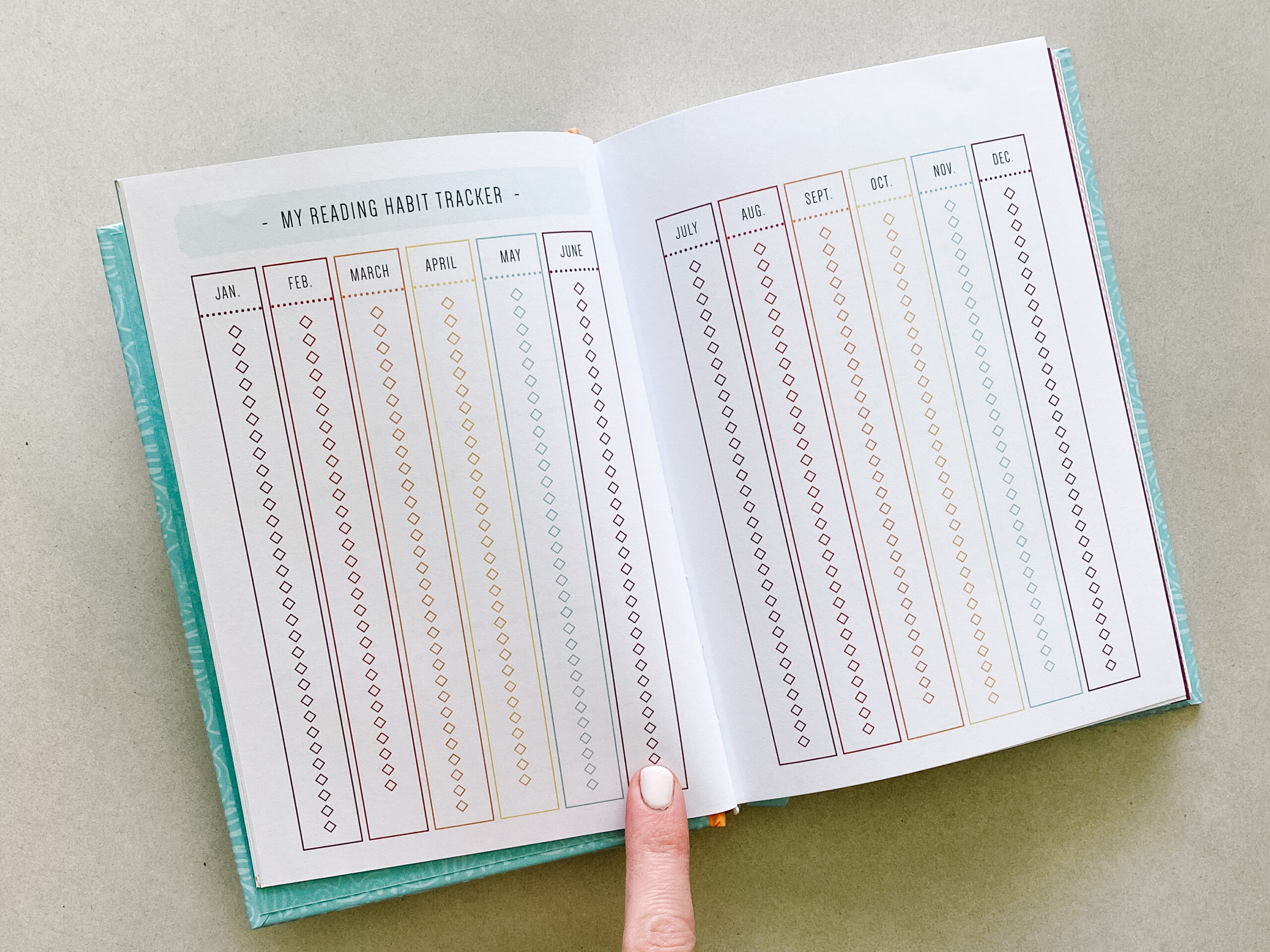 There's also a big selection of book lists (would you expect anything else?). First there are book lists organized by genre (historical fiction, mystery, love stories, mysteries, fantasy, science fiction, children's books for grown-ups, biographies, and non-fiction, audiobooks read by the author, and quite a few more) and then there are book lists organized by season.
At the end of the book, there are pages to keep track of your favorite books, books you've borrowed or loaned out, favorite book quotes, and your favorite books of the year.
And you can just tell My Reading Life was created by a true book lover. It's a perfect size to tuck in your purse, take along to the bookstore, or put on your bedside table.
The cover is beautiful and the pages are easy to write on.
You certainly could start it at any time, but it would be a GREAT guided journal to start at the beginning of the year.
You better believe that when this year's Book Lover's Gift Guide comes out, this will be on there!
Have you seen My Reading Life yet? If you have, I'd love to know what you think!
If you liked this post about My Reading Life, you might like these posts too: