One of the things that's really important to me is that our regular family life is enjoyable and fun.
It's easy for daily life to be full of nothing but laundry, errands, and chores, and I want to make sure we're having special, memorable times together as a family on a regular basis.
These are four weekly routines that are fun together time that help make every week feel just a little more special.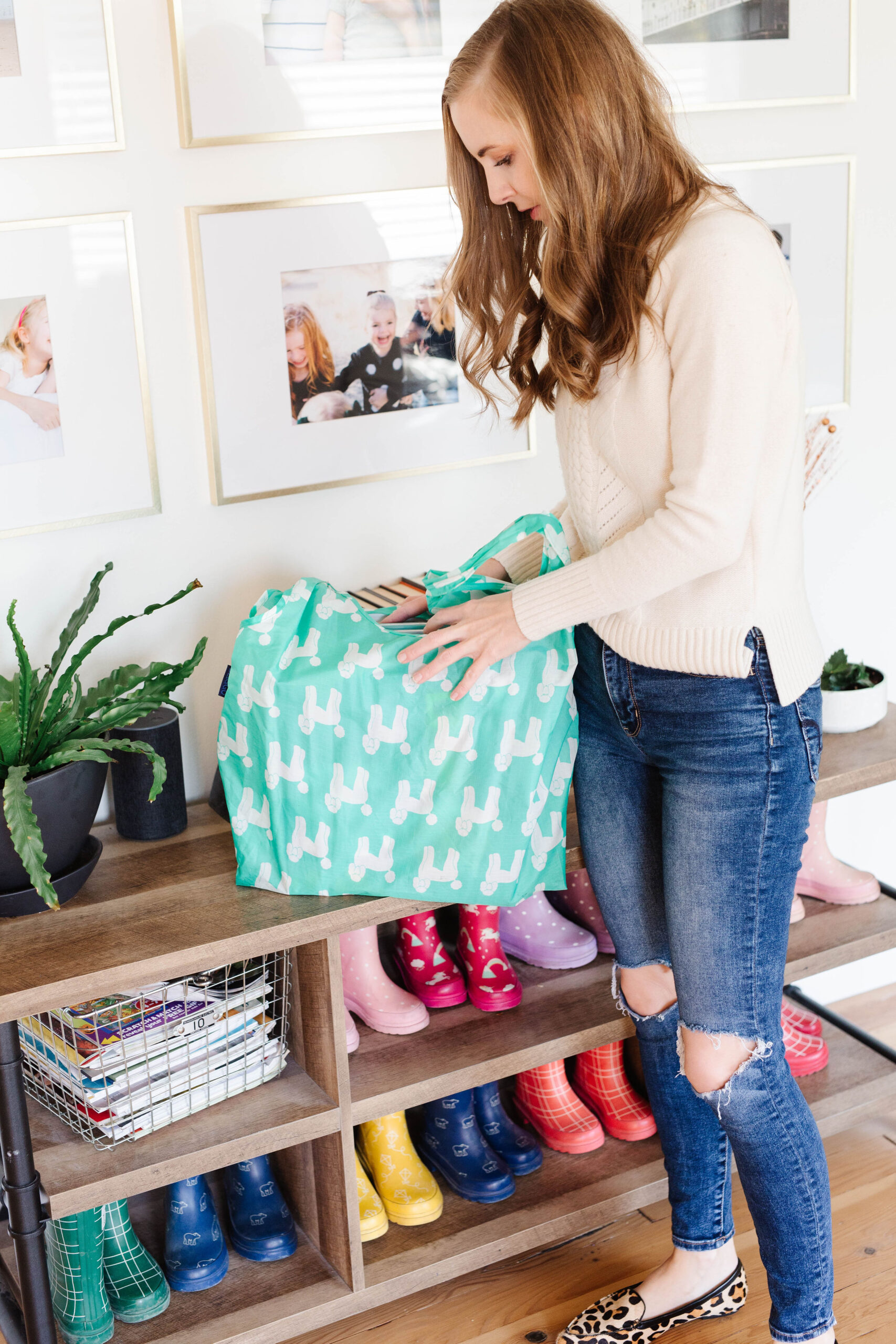 4 Weekly Routines That Make Life Fun
A Library Trip. One afternoon a week, I take all the girls to the library. They each get to restock their books (they usually read in bed for 30-60 minutes after I finish reading aloud to them) and we return books that are due, pick up holds, and get new audiobooks for them to listen to. They love to do any scavenger hunts or contents the library has going on, color some pictures or do some puzzles, and if we have time, we check out one of the library's boxes of toys that you can use in the library. My favorite part is the drive home afterward where it is so quiet in the car you could hear a pin drop as they all dive right into their new picks.
A Friday Adventure. My girls get out of school early every Friday and so we use that extra time to get out of the house and go somewhere new. It's fun to explore all the playgrounds in our area, go for a hike, do a game of bowling, go for a swim at the rec center, or some other simple family outing. It's usually just the girls and me, but occasionally Bart will finish work early and join us or we'll meet up with friends. It's a great way to kick off the weekend, explore our community, and help me disconnect and get in weekend mode after a busy week. I wrote a full post about it here.
Movie Night. This is one of our longest standing weekly traditions and we all look forward to it! We either have pizza or French Dip sandwiches for Friday dinner, which everyone loves, and then we watch a movie all together as a family, usually with a treat afterward.
Sunday Dinner. About four years ago, I realized Sunday dinner was the WORST meal of the week at our house – I would put it off until the last possible moment and then be scrambling to figure out something for dinner. We had pancakes more often than I want to admit. Finally, I decided that Sunday would be our BEST dinner of the week. We use goblets and cloth napkins (I'd really like to get a set of Sunday china, but. . .that hasn't happened yet), instead of the water we drink at every other meal, we open a bottle of grape juice made from our backyard grapes, I make a nice dinner and usually have dessert. It's a fun way to end the weekend and it's actually MUCH less stressful to me having it planned than it is to try to whip something up at the last second. More details about it here.
What sort of fun weekly routines do you have in your schedule? Or which ones would you like to start? I'd love to hear – let me know in the comments!
If you liked this post about weekly routines, you might like these posts too: