I love family traditions.
For one, they help bind a family together and create wonderful memories and things to look forward to.
And secondly, as a parent, it makes it easier to make holidays or certain times of the year special because you don't have to reinvent the wheel every year.
I thought it'd be fun to share some of our family traditions that take place throughout the year.
We don't have a million family traditions, but we do have quite a few that work well for our family and really make life feel special year round.
I didn't include birthdays on this list, but if you're curious about our birthday traditions, I wrote a whole post about them here!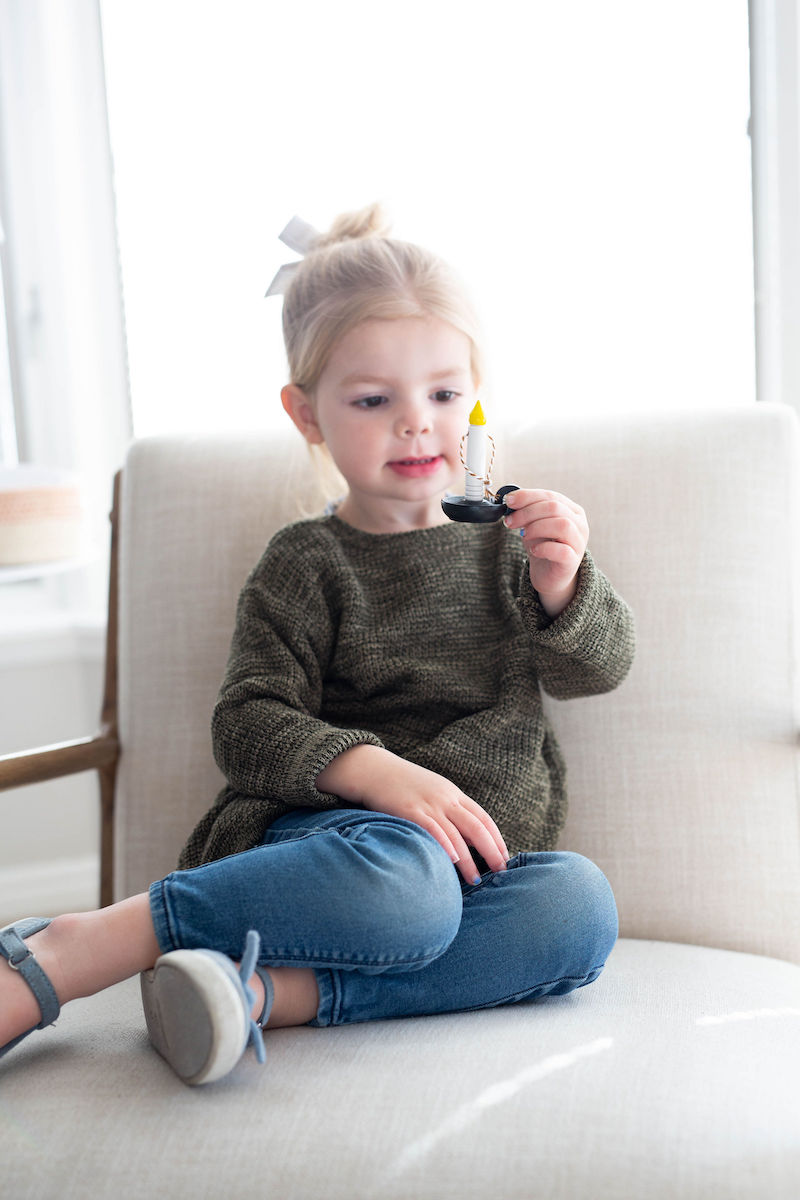 A Year of Family Traditions
January
Winter Escape Trip. When we moved to Utah, we decided that a very important part of of living somewhere with cold weather would be going somewhere warm each January. Our first one was to Las Vegas last year and this year, we're headed to Southern California to Disneyland and the beach.
February
Valentine's Tea Party. I love hosting little parties for the girls and their friends and this is one of my favorites. Each of them invites a friend and right after school, we have a little tea party with fruits, a few baked goods, and some hot chocolate. Afterward, we do a little craft and then everyone goes home.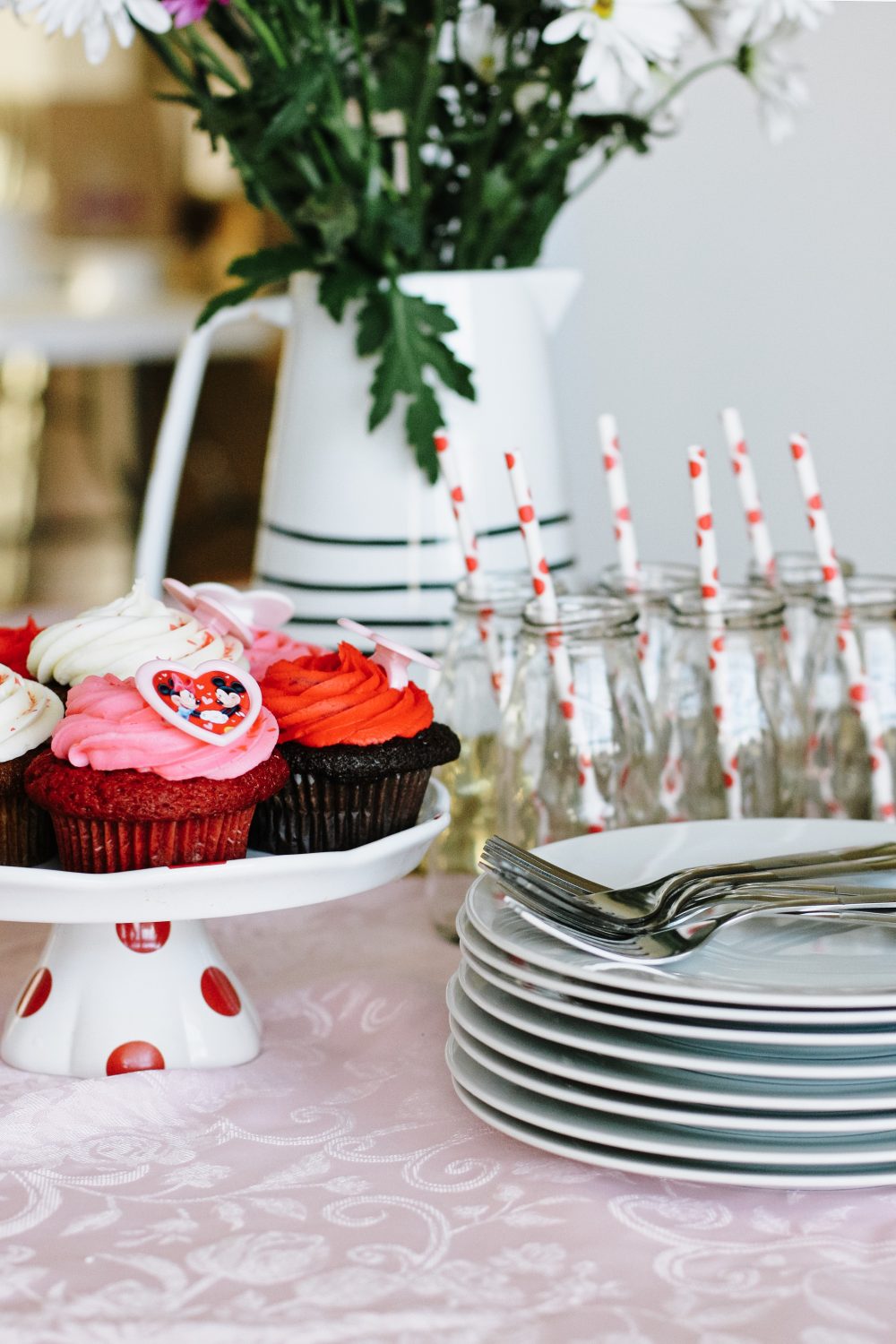 Valentine's Lunch Date. We started this tradition back when Bart was an auditor and Valentine's Day fell smack in the middle of busy season, where he was working until 10 or 11 every night. Because he couldn't come home early, we'd meet up for lunch instead – it was far less busy, easier to find a babysitter, and felt a little like rule breaking. We also usually do Thai for lunch, which also feels like a nice deviation from the standard Italian food.
March
Pi Day Party. This is one of our most beloved family traditions and we've been hosting a Pi Day Party since probably 2011. Even when we lived in a small apartment, we managed to crowd something like 15 families in, with everyone bringing a pie. It's super easy to host, since all you have to do is provide some plates, forks, and vanilla ice cream and everyone brings a pie to share. Truly the easiest and most fun way to celebrate a deeply random holiday. And everyone loves being invited to this.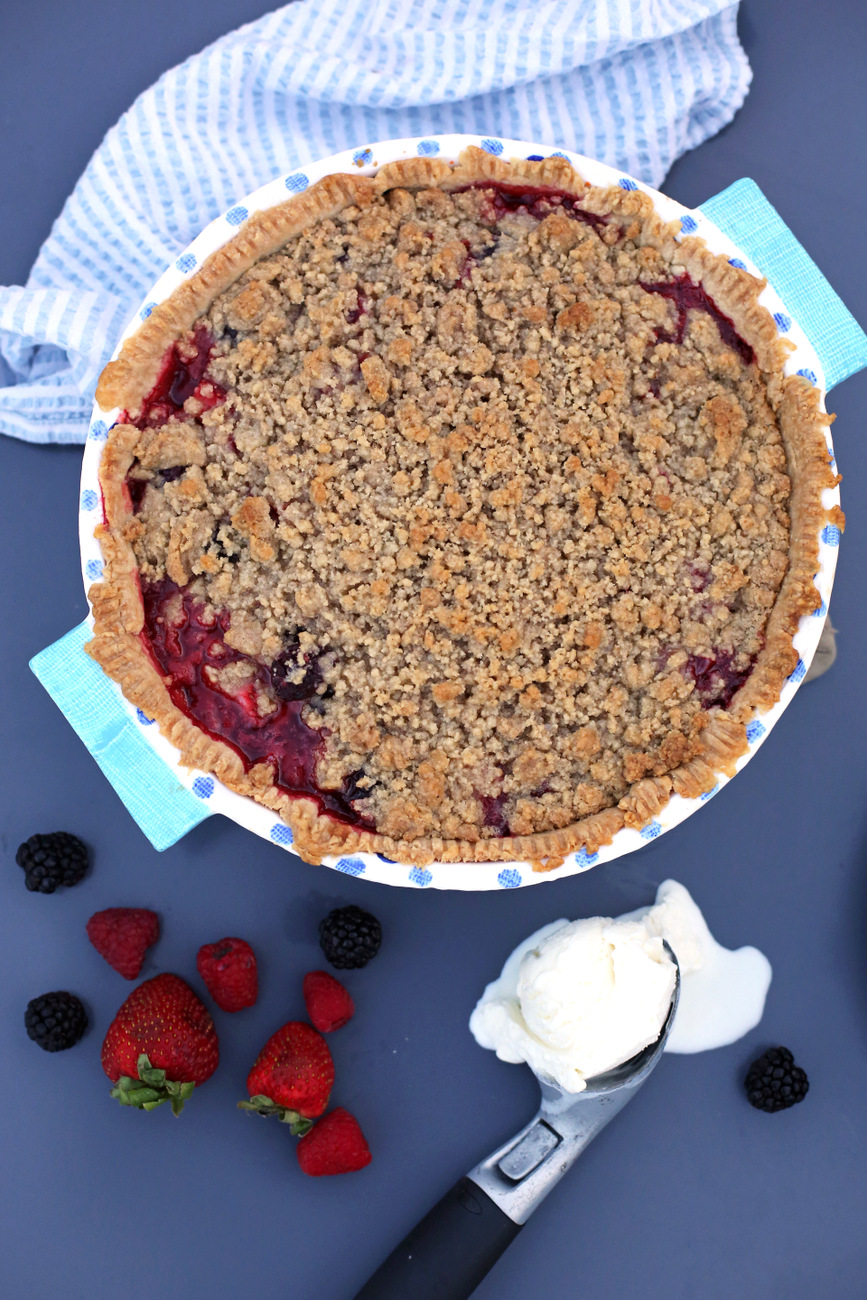 April
Easter Crepe Brunch. We have a crepe breakfast or brunch (depends on what time church is at). I love making crepes, but it's not something we do often so it feels really special to do it at Easter and we have all sorts of delicious toppings, from lemon curd and raspberries to whipped cream with bananas and chocolate sauce to spinach and goat cheese.
May
A Memorial Day Weekend Reunion. For the last three or four years, Bart's extended family has done a reunion over this weekend and my girls LIVE for it. It's at a big house that can sleep 100+ people and it's non-stop games, treats, swimming, and movies for three days with Bart's grandma, her 8 children, their spouses, their children, and the great-grandchildren.
June
Father's Day Dinner. We've been pretty weak on the Father's Day celebrations until about two years ago when Bart decided that his perfect dinner for this day would be a big charcuterie board. Now it's a fun tradition to go to Sprouts or Winco as a family and pick out a ton of dried fruits, nuts, cheeses, and meats. This is very likely the girls' favorite meal of the entire year.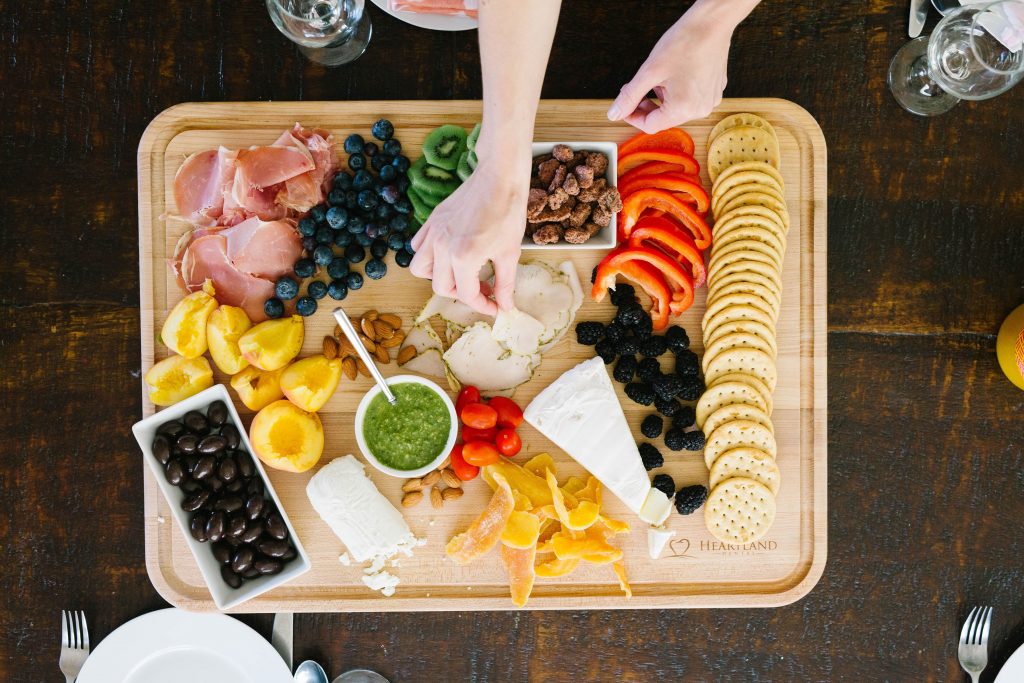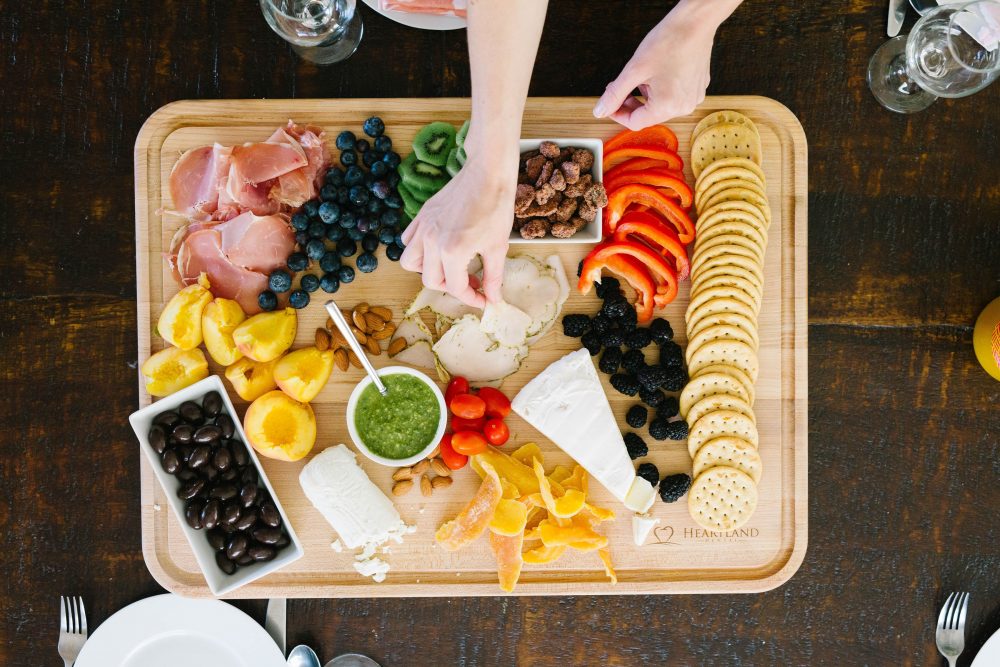 August
Back to School Supply Shopping. I won't lie – I do not love back to school shopping. I hate spending my life savings on pencils and dry erase markers, but it's a perfect chance to get the girls excited about a new year and to ease out of summer. We all go together usually and they love hunting down everything on their lists, then going home and organizing everything for the upcoming school year.
September
Birthday Pedicure. This isn't really a family tradition so much as a ME tradition, but every year, when my grandmother sends me a check for my birthday, I go and get a pedicure with it (so that it doesn't disappear into the abyss of regular grocery budget).  I look forward to it all year and for an introvert like me, spending an hour on my own is a really glorious way to celebrate my birthday.
October
Halloween Dinner. Our family Halloween dinner is one of my favorite dinners of the year. Since we're trying to get out the door quickly to trick-or-treat, we have a pretty simple dinner, but dry ice and table decorations, plus funny names for our food go a LONG way.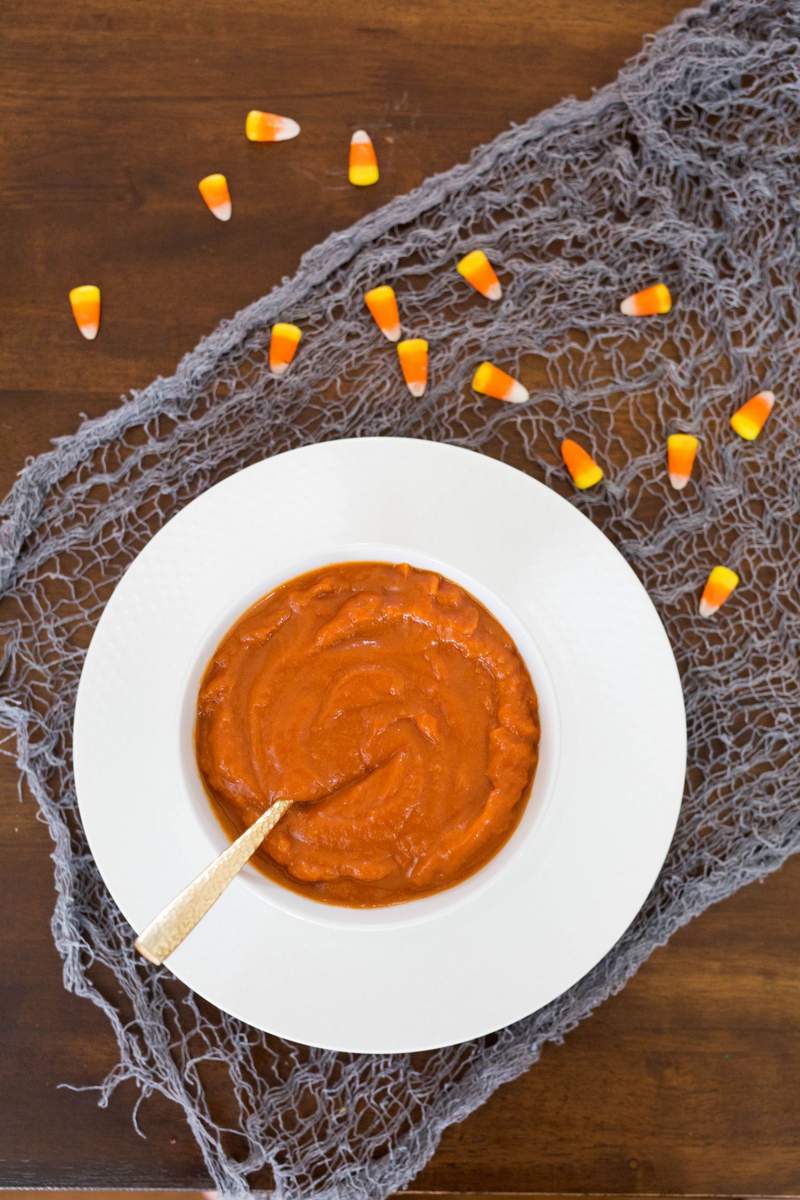 November
Decorating for Christmas. We usually wait until the Saturday after Thanksgiving, but occasionally we do it the weekend before if Thanksgiving is really late like it was this year. We turn on Christmas music and spend a few hours putting up the tree and getting the whole house looking ultra festive. The girls love to be involved and we don't have so many decorations that it takes more than a few hours.
December
Gingerbread House Party. We did this all through my growing up and I've loved continuing it with my own family. Each girl gets to invite one friend over and they each decorate their own little gingerbread house made of graham crackers.
Christmas Eve Movie Matinee. This is a tradition borrowed from my parents, who always liked to get out of the house on Christmas Eve, which can seem like the longest day EVER when you're a child. We don't do this every single year, but when the timing works out, it's absolutely delightful.
Christmas Eve Shepherds Meal. Of all the family traditions we have, this is probably our most beloved. If we could only keep one Christmas tradition, this would absolutely be it. I wrote all about it here, and I plan to do this every Christmas Eve for the rest of my life.
New Year's Eve Fondue Party. We did this in 2018 and then as 2019 New Year's Eve started to draw close, our girls started talking about our "annual fondue party." So . . . we made it happen and we're calling it a new tradition!
I'd love to hear about your family traditions through the year – what are your favorites?
If you liked this post about annual traditions, you might like these posts too: