Four years ago this summer, I drove across nearly the entire country (North Carolina to Phoenix) on my own with the three older girls while Bart drove our moving truck towing our other car.
As I drove, I remembered how a few years ago, I could barely work up the courage to drive down to Houston with Ella to meet Bart while he was working there for a week.
A three hour drive with one child? Apparently that was terrifying to me.
I think it's safe to say I've gotten better at traveling with children.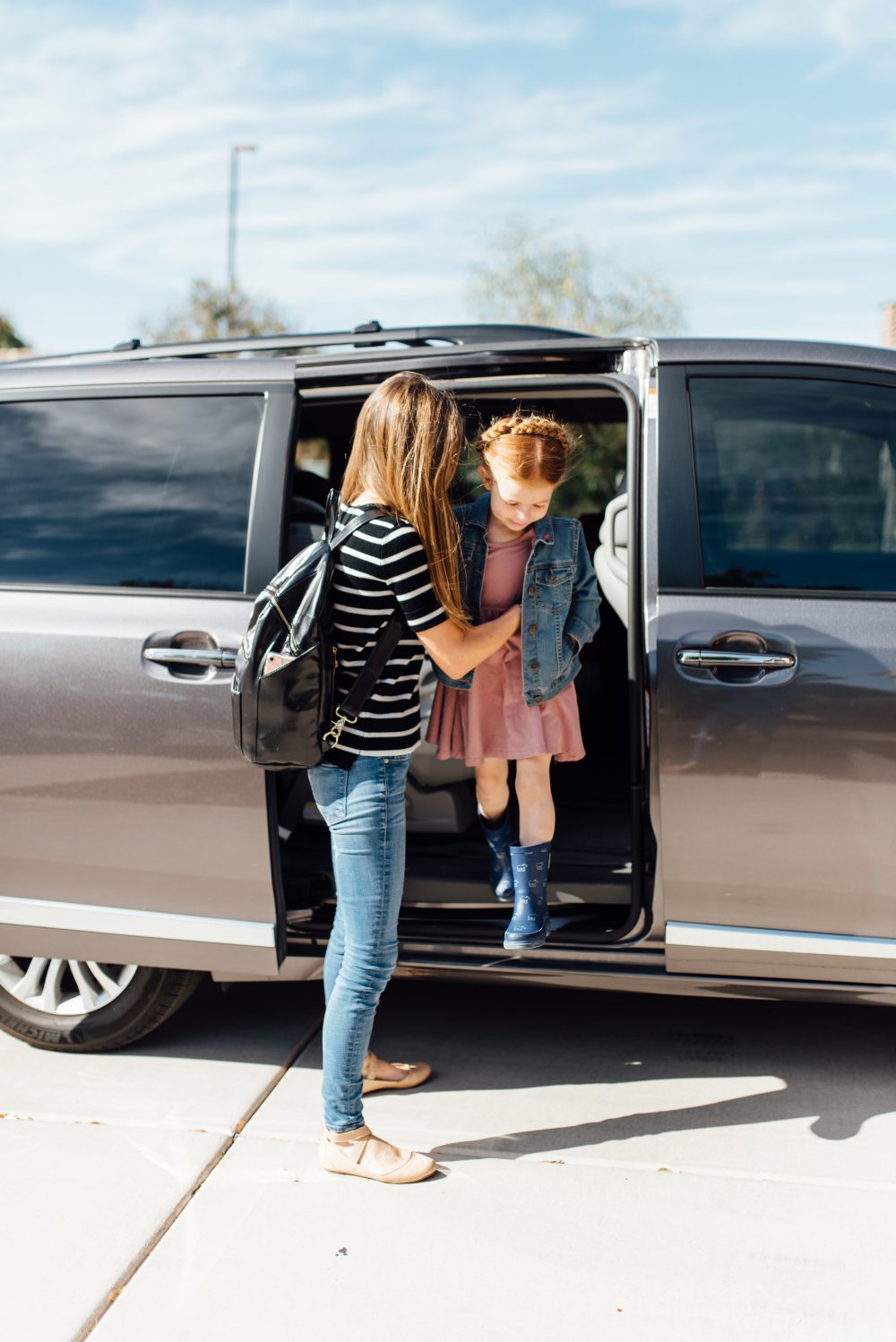 I've learned a few things that make traveling with children easier, like prepping them beforehand about what we're going to see and do, staying in rental house instead of a hotel room (unless you enjoy lying completely silently in the dark listening to your audiobook for three hours after your children go to sleep two feet away from you – which we did multiple times in Europe in 2014), and loading the iPad with a bunch of new apps. Also, a lot of mini-marshmallows.
I've been thinking too about the traditions we're developing around family vacations, now that our girls are getting slightly older. Bart and I both come from families that are big into travel, so we've definitely stolen some from them.
With summer travel just around the corner, I thought it'd be fun to share some of our favorite traditions on our family vacations.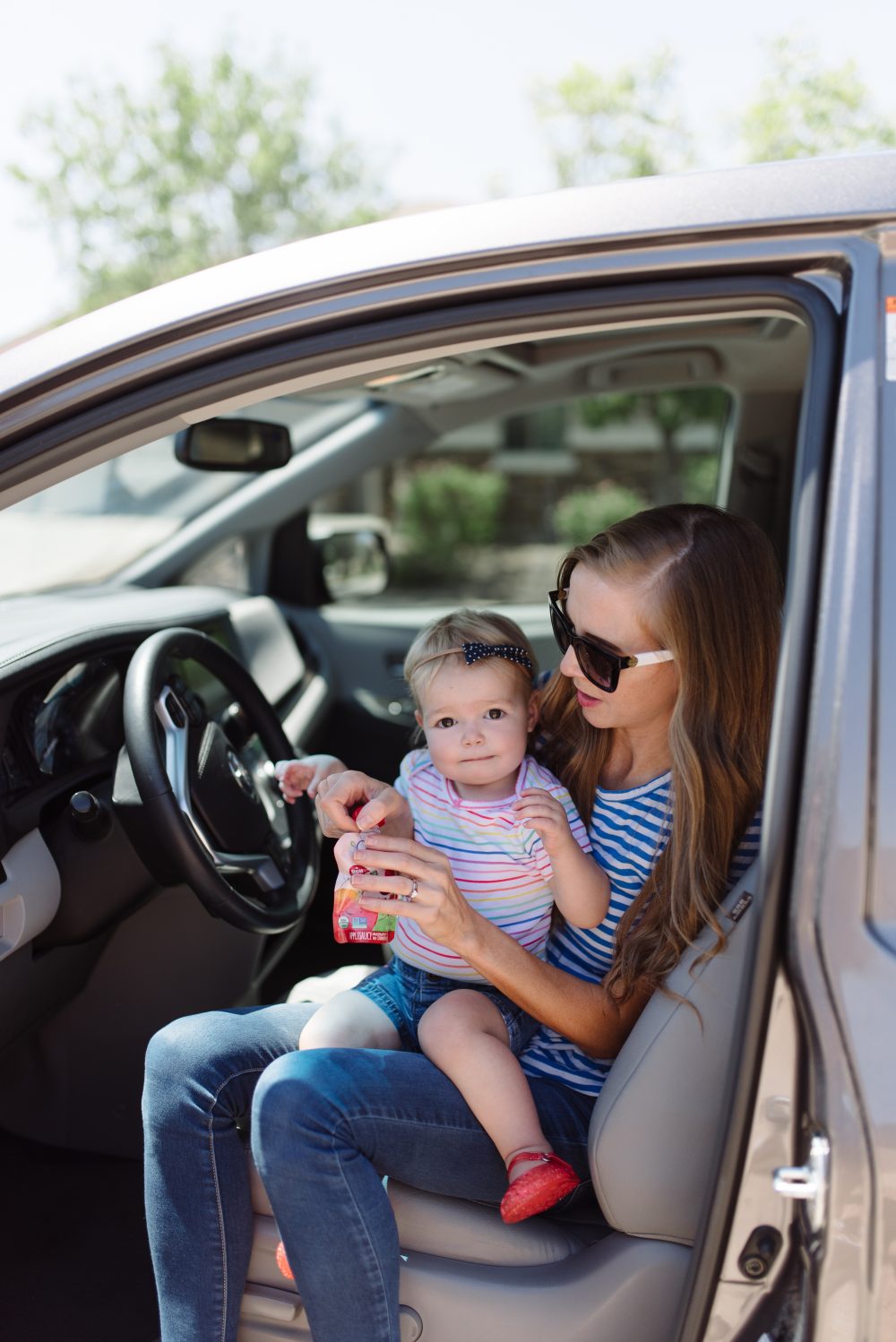 6 Simple Family Vacation Traditions
Audiobooks. Oh, you're so shocked! When I was a child, we often stopped at the very last library in our library district about thirty minutes outside of Las Vegas. It was a teeny library but it had a big collection of audiobooks (on cassette!) and we'd pick out a stack for our road trip. I clearly remember listening to The Pelican Brief with my mom on one trip up to Utah with just the two of us when I was a high school senior, and my family still quotes lines from The Wolves of Willoughby which we listened to in 1994 on a camping trip across Colorado. A few years ago, all my dreams of traveling with my children came true when Ella and I listened to Beezus and Ramona and Ramona Quimby, Age 8 as we drove from one coast to the other. That Beverly Cleary – she can write. In Bart's family, his mom read aloud during long road-trips, and they all have great memories of the books she read to the whole family. (I wrote a whole list of favorite audiobooks for the whole family here!)
Ice Cream. Ice cream is my absolute favorite dessert – possibly even my favorite food – and it's a fun end to a vacation day. In Europe, we ate gelato many many nights in the various cities we visited, and we do the same when we visit cities in the US on our family vacations, looking up local ice cream places and making sure to fit them in. My all-time favorite ice cream vacation memory was visiting Salt & Straw with my mom in Portland a few years ago. We all get different flavors and try them out, comparing and rating them. What's not to love?
Local libraries. Are you so surprised to see this? (Not even one bit, right?). I love scoping out the library wherever we visit, whether it's a tiny little one in Fredericksburg, Texas or the impressive downtown San Francisco library. I love seeing what books they have displayed, what kinds of collections they have (the San Antonio library has a huge Braille collection!), and what cool extras they have, like the giant jeep in the front of the Georgetown library's children's department. I also love visiting a local bookstore.
Visiting the same spot. I like visiting new places, but there is also something so great about returning to the same beloved spots over and over again. Bart's family visited Lake Powell many times throughout his growing up, and he'd love it if we did the same thing with our kids. My family stayed in a vacation rental in Long Beach, California a couple of times, and it was so fun to have our own little apartment, walk across the street to the beach, make dinner and eat it on the patio, or borrow games and movies from the front office. There's something so delightful about returning to that same place over and over again.
Sunday picnics. All the time I was growing up, we didn't go out to eat on Sundays while we were traveling, so we'd visit a grocery store on Saturday night and then have a little picnic on Sunday (this is one of those things made WAY easier with a vacation rental instead of a hotel because you have a fridge to store your food in – probably better than the time my dad filled an entire bathtub with ice to keep the milk, yogurts, and lunch meat cold over night).
Amusement Parks. This is another tradition we've stolen from my parents. Because my parents are big history buffs, our vacations often involved lots of historic sites and museums, so we'd break it up with a day at an amusement park. I specifically remember a day at Busch Gardens in the middle of a huge Civil War trip we took in 1997. We did the same thing with our girls in Paris and England – and, no surprise, those are their clearest memories of the trips.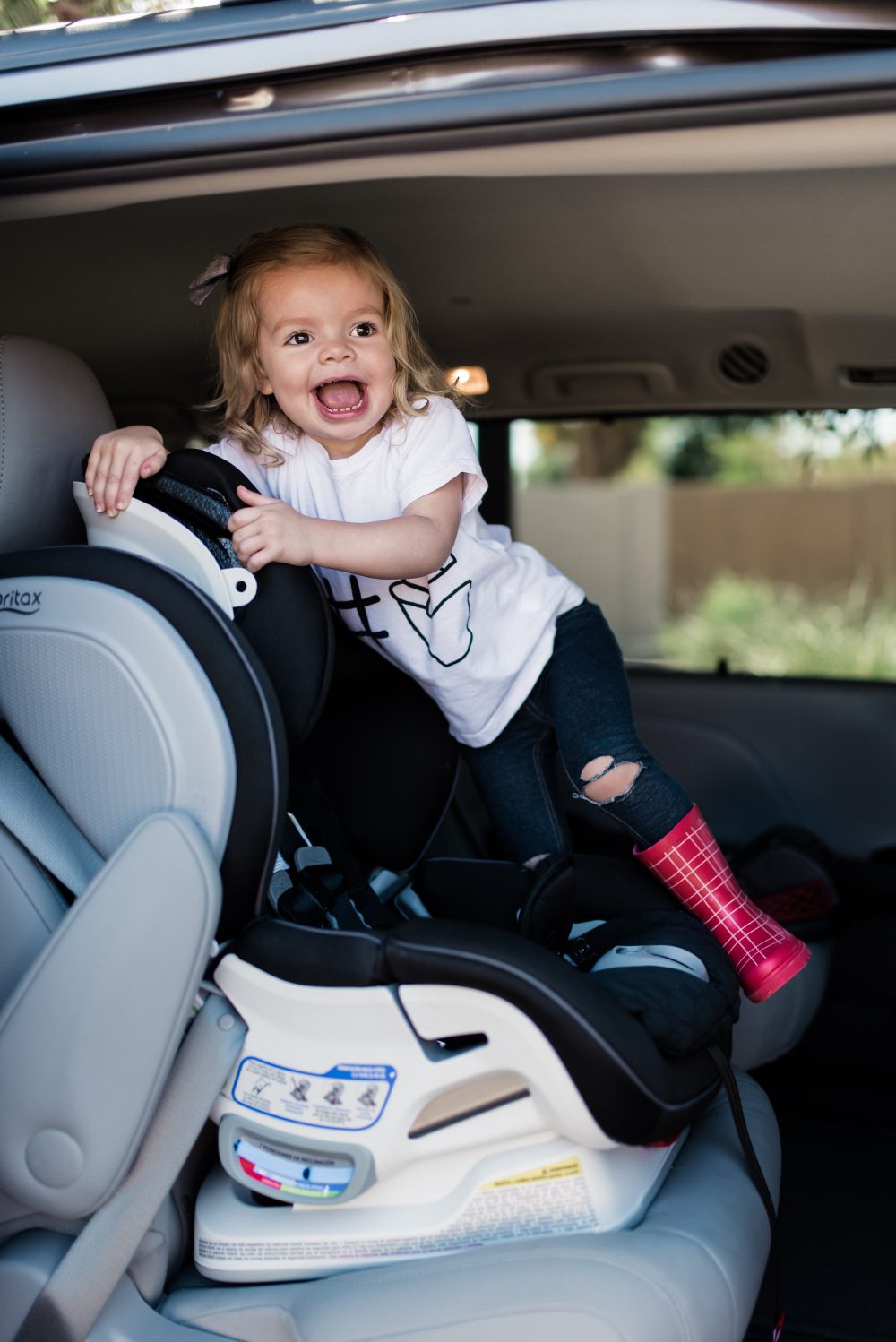 There are so many other fun possibilities, like:
seeing a matinee (what feels more vacation-y than that?)
making a special breakfast when you stay in a rental with a kitchen
choosing a book to read aloud on the trip while you wait at restaurants or before bed
visiting state capitols (my cousin and his wife have a goal to visit them all – they've visited us twice in the past few years because we've lived near both the Texas and North Carolina capitols)
having board or card games you play only while traveling
renting a fun car to road-trip in (as I write this, Bart is looking up how much it would cost to rent a Lamborghini for a day; I was thinking more like a minivan with a DVD player).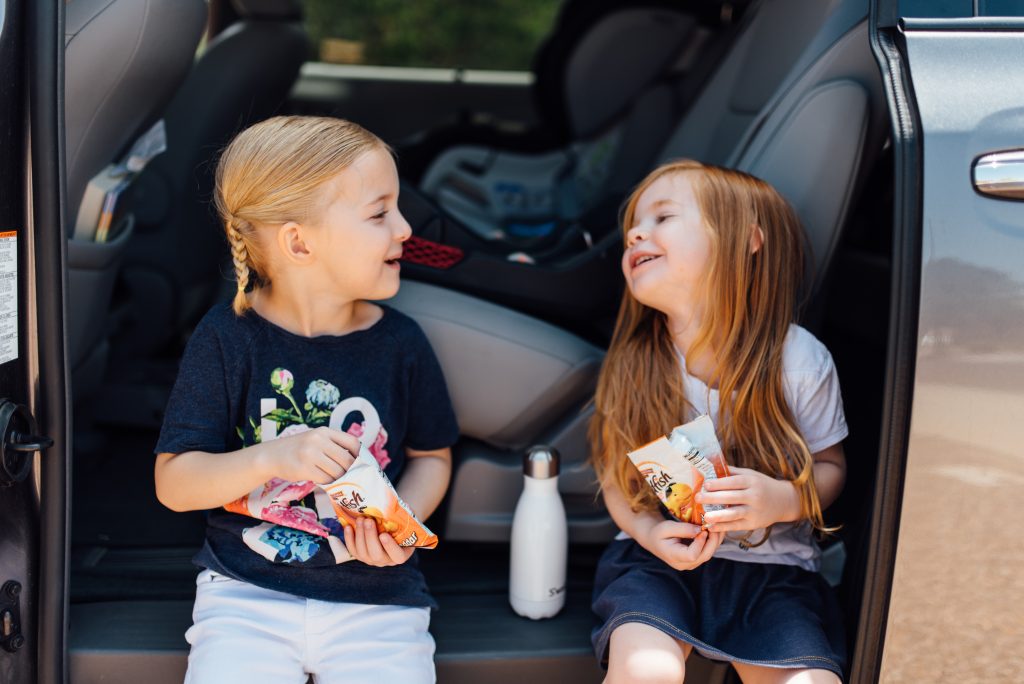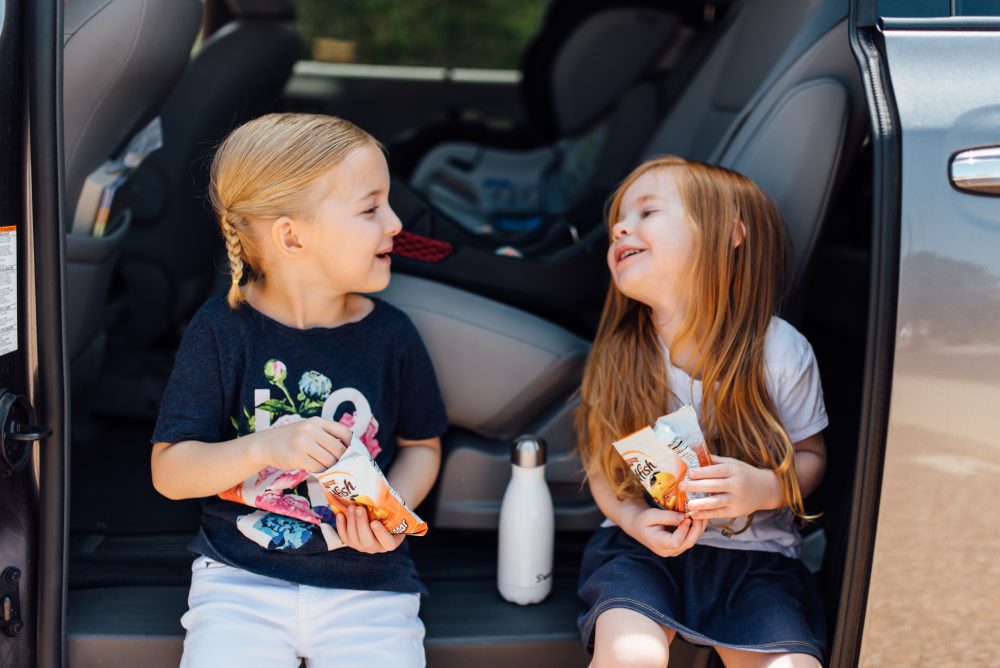 I'd love to hear what family vacation traditions you have or would like to have! And I might steal some of them.
If you liked this post about family vacation traditions, you might like these posts too: