Last Friday was not a great day.
We'd gone to bed too late the evening before and then Bart had a conference call in the States in the middle of the night and then Ani had a night terror and then the girls got up earlier than usual. Of course.
And then the landlady came over with a repair man to fix the washing machine which is in the bathroom, which meant we couldn't shower and get ready until nearly noon which wasted our whole morning, and we were all tired and crabby, and we desperately needed groceries.
Also, Ani stepped on my Kindle and cracked the internal screen, rendering it totally useless (I'm totally in mourning).
So. . . .Friday was kind of a bust.
Happily, Saturday was much, much, much better.
We'd bought train tickets the week earlier to Brighton, so Saturday morning we got up bright and early and caught our train, arriving in Brighton just before ten in the morning.
There were people around, but it was still fairly quiet. And although it wasn't particularly sunny (you'll notice how gray the sky is in every photo), it was pretty warm and a perfect day to spend on the coast.
The girls and I were starving by the time we arrived, so our first stop was Doughlicious Doughnuts, a place Bart remembered from when his family visited Brighton in 1992.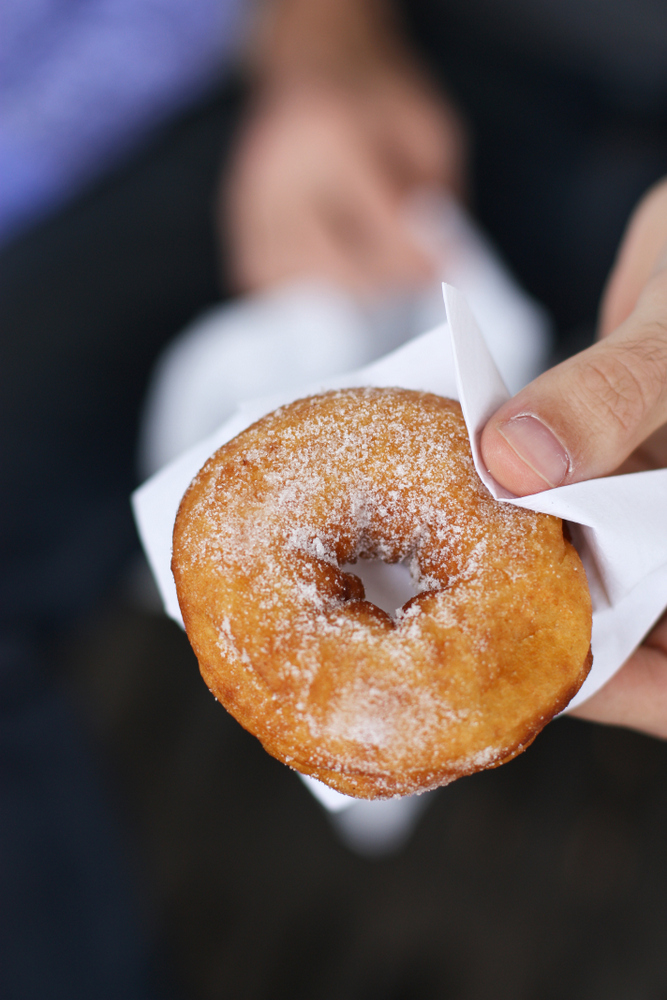 You have to get a minimum of four doughnuts and they cook them after you order. The girls loved watching the machine squeeze the rings of dough into the oil, then being flipped over and finally drained and sprinkled with sugar. We bought a little pot of chocolate dipping sauce too, and then shared them all around.
Obviously the girls didn't like them at all.
We made our way slowly down the pier, stopping to ride every tiny car and take some photos.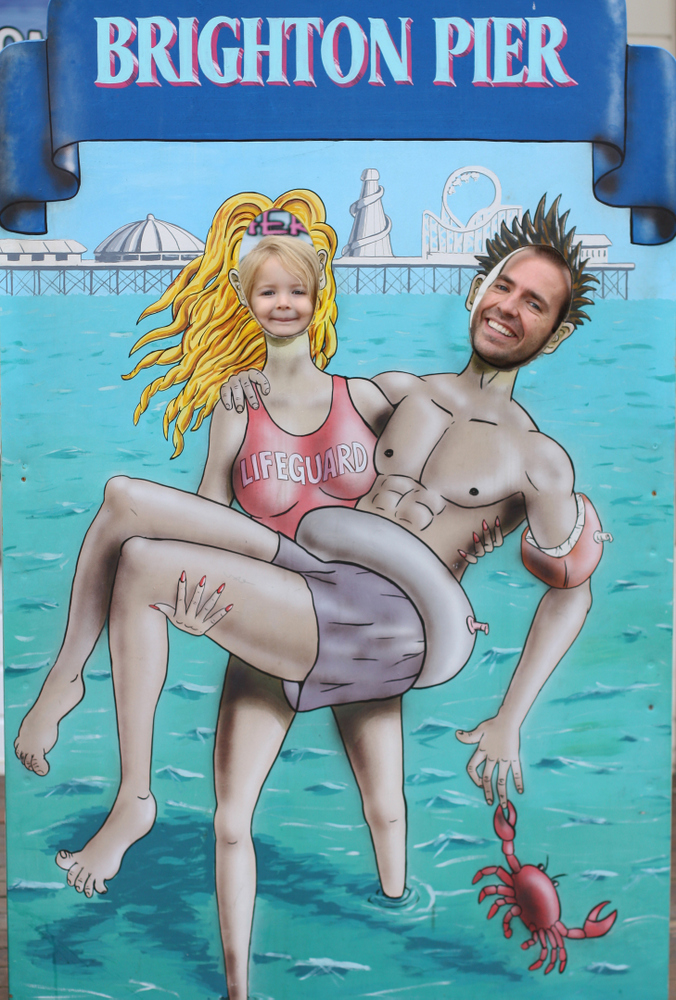 Eventually we made it to the end where there are a whole bunch of carnival rides.
For £7, you can get a kid wristband to ride all the kiddie rides as many times as you want, and after having to carefully ration the pricey rides in Paris, we were glad to be the fun parents and let the girls ride and ride and ride.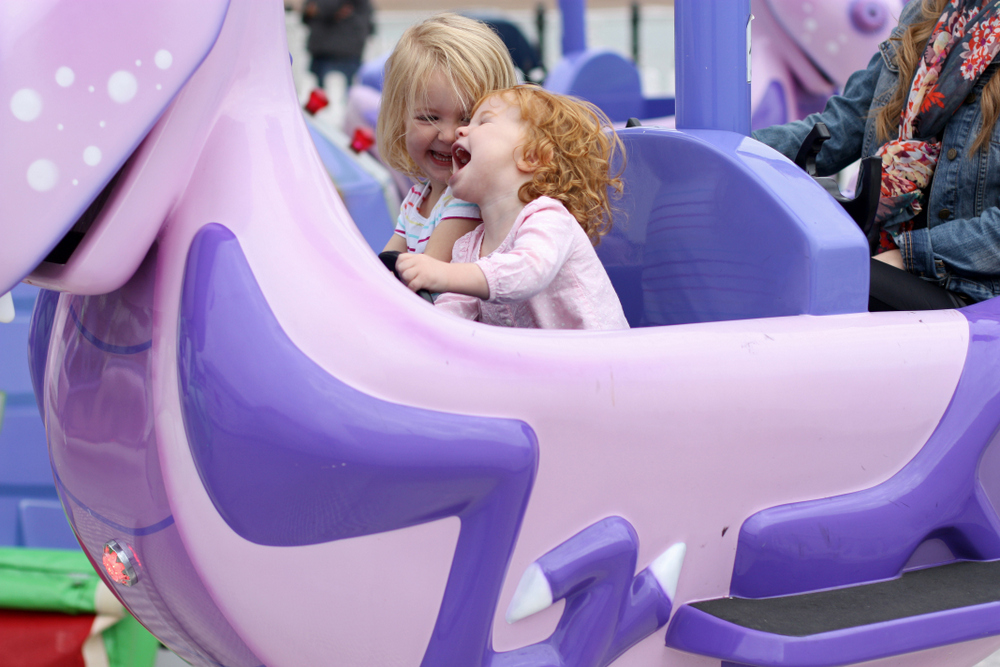 Ani was too short for some of the kiddie rides, but she loved the ones she could ride (after she sobbed her eyes out when Bart and Ella rode the Helter Skelter slide without her, we split up a bit more and took her on the rides she was big enough for while the other parent took Ella to her rides.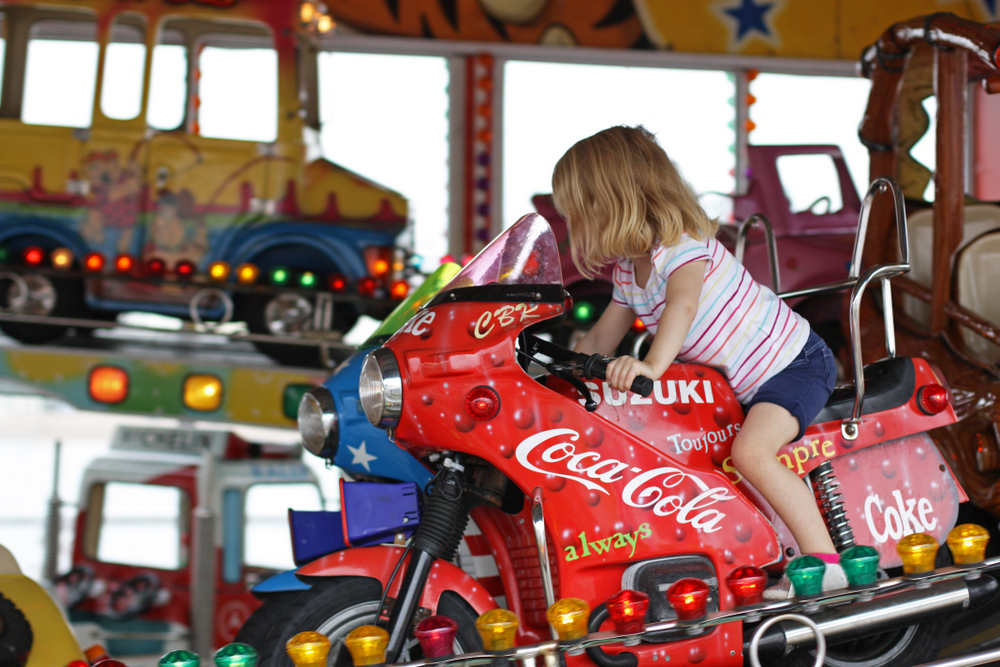 Several of the rides required a parent to accompany children if they were small, but if your child had a wristband, the parent rode free (if you were paying ride-by-ride, you had to pay for the parent too).
That bouncy dragon ride that the girls are loving above was one of them, and I rode it once before deciding it was probably too bouncing for a pregnant woman (Bart rode it with them four more times after that), and then I did the spinning teacups twice which was listed as safe for pregnancy but. . . .made me feel like a first trimester person all over again. Yikes.
The carousel was always a nice option.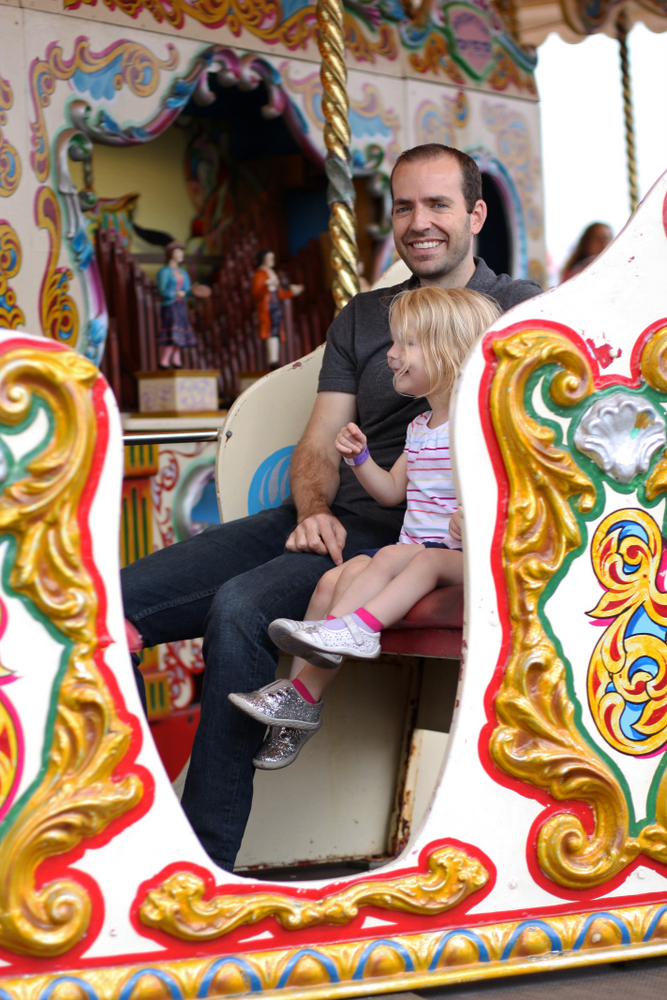 When we'd ridden everything multiple times and lunchtime was upon us, we packed up and walked a couple of blocks to The Lanes which is the MOST charming area with tons of walking streets packed with restaurants and shops.
We'd read great reviews of Brighton Burger, so we found the little street-side stand and ordered two burgers with fries and soda.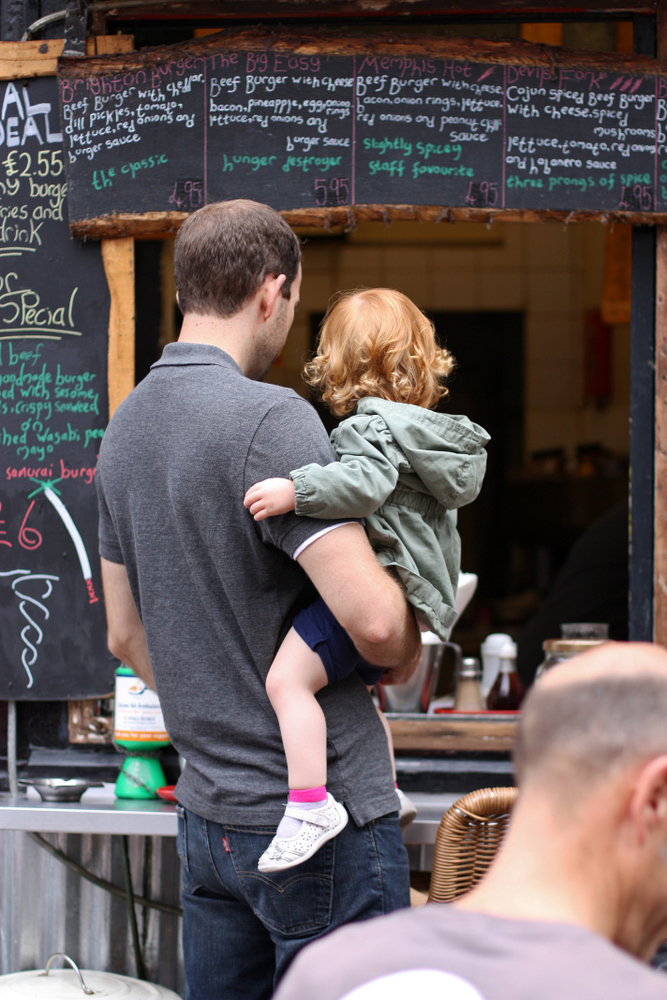 Ella had conked out in the stroller almost immediately after we left the pier and she slept through most of lunch, while we enjoyed our food (Bart said the fries were some of the best he'd ever had).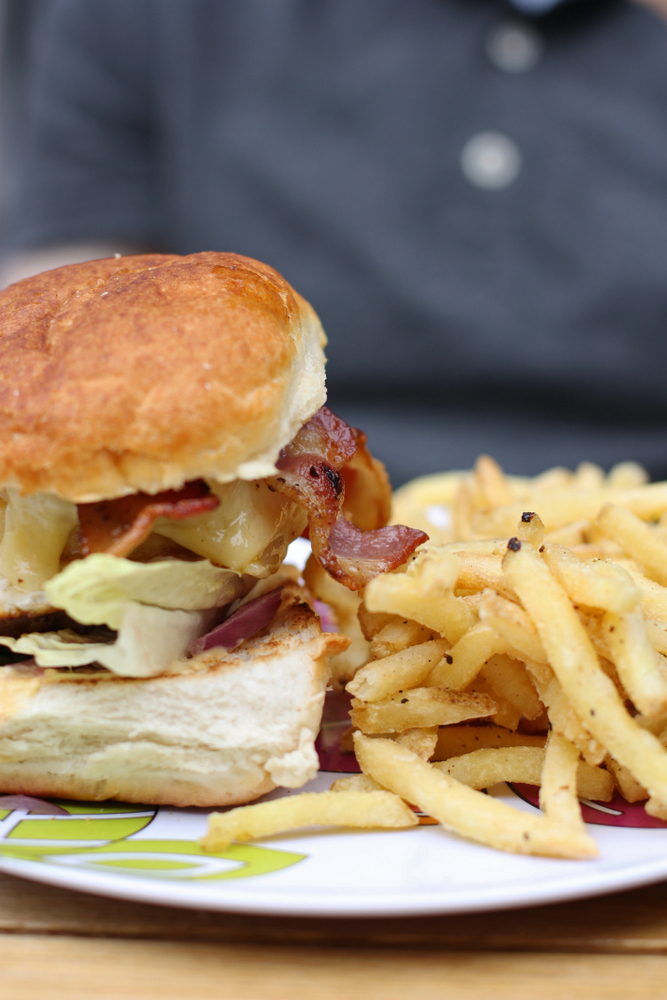 I got a classic cheeseburger, while Bart ordered The Over Easy which had, aside from the regular beef and toppings, a fried egg, a ring of fresh pineapple, onion rings, and bacon. It was superb.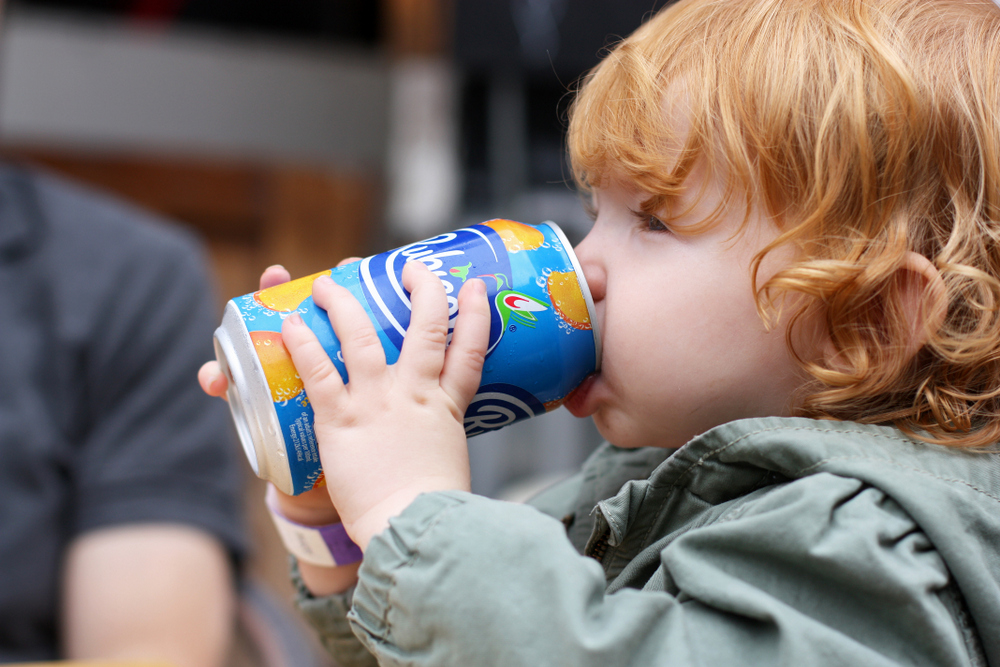 Ani mostly liked the mango soda.
Ella woke up in the world's most crabby mood as we were finishing up, and then we headed over to to the Royal Pavilion.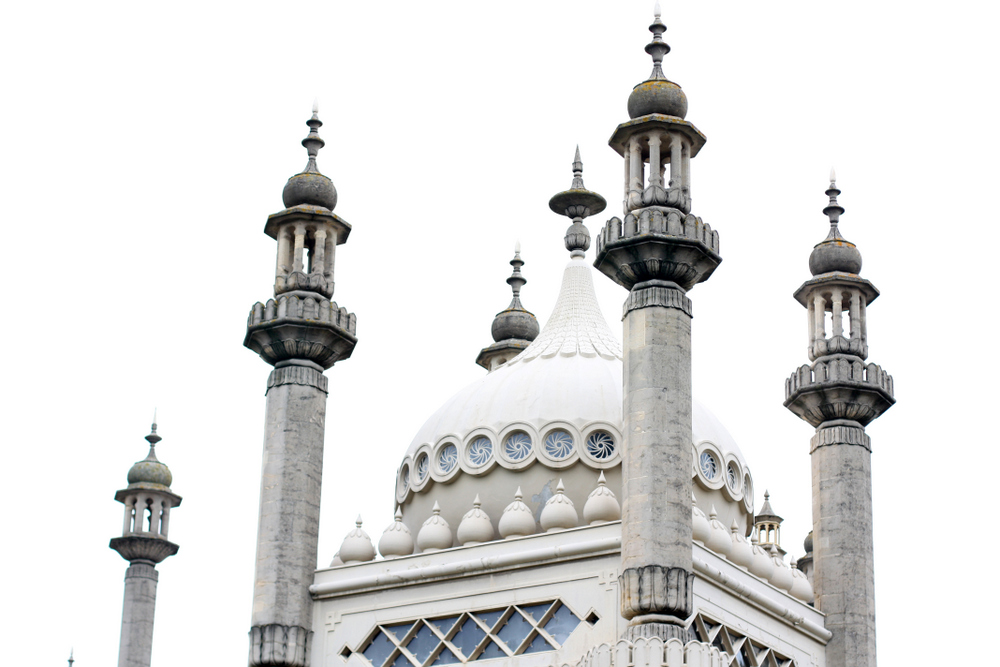 We'd planned to do the tour of the Royal Palace, but we only had another two hours before our train, and it was fairly expensive (£11 per adult and we knew the girls wouldn't really be that into it), so we decided to just enjoy the outside of the palace and the gardens.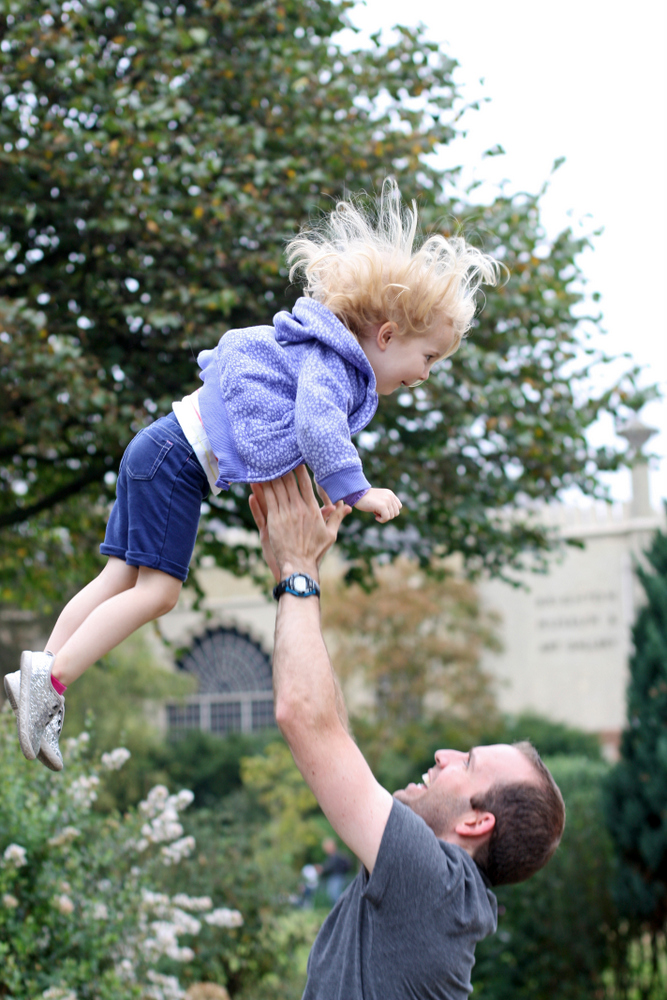 The Art Gallery is right next door to the palace and there was a World War I exhibit I wanted to see (plus, it was free), so we headed in and spent about 20 minutes seeing the highlights of the very moving exhibit, focused on13 different people involved in WWI in some way.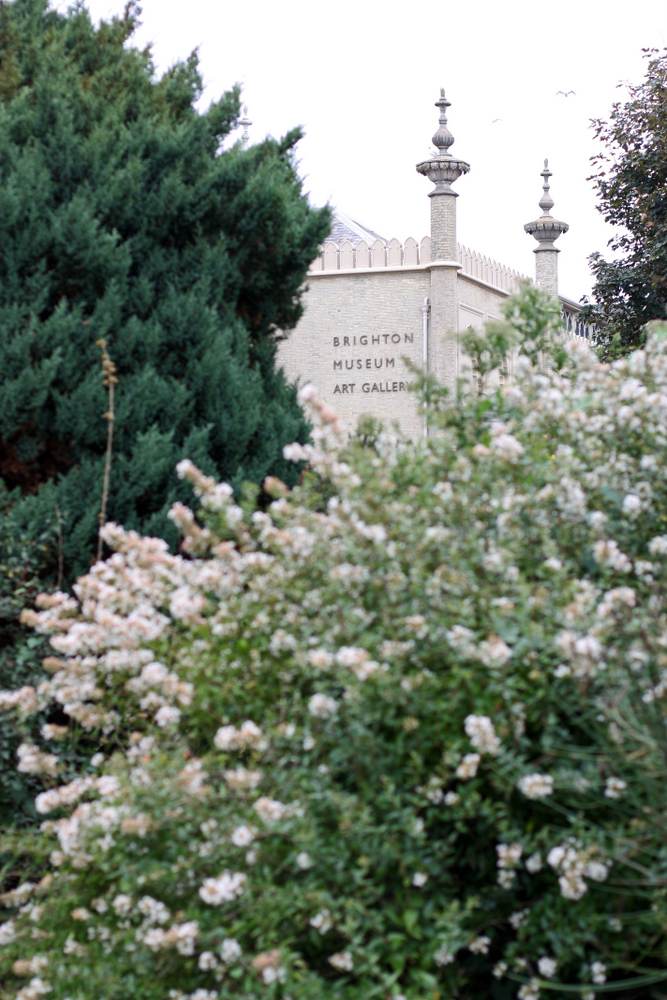 We'd planned to go back to the pier and let the girls ride a few more things, but they said they didn't want to, so we headed down to the water instead.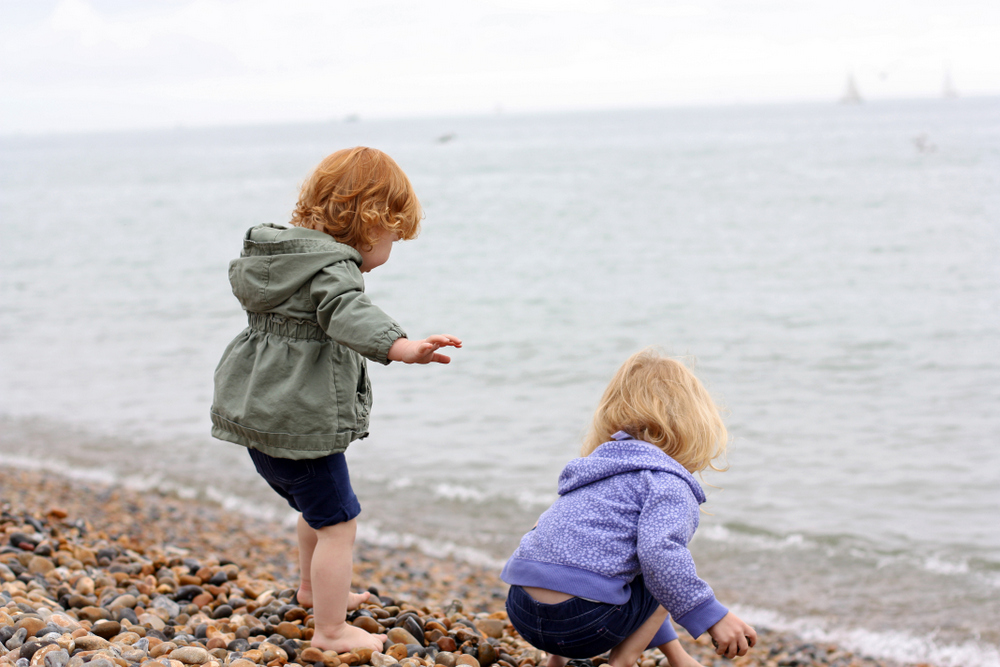 It was pretty cold (and you can tell from the pictures that it's not a sandy kind of beach), but the girls were determined to put their feet in and Bart obliged.
And then they spent the next twenty minutes throwing rocks into the water. A good time was had by all.
It was getting close to our train's departure, so we speed-walked back to the station and Ani FINALLY fell asleep in the stroller about one block before we arrived. We parked the stroller on the train and she slept all the way back to London.
It was a fantastic day, and definitely made up for the horrible, no-good day that came before it.
And now I'm wondering if we can squeeze in another day-trip there before we leave.