Is there anything more perfectly Valentine's Day than conversation hearts?
I personally think they taste gross (sugary chalk, anyone?) but they are so darling that I always buy some to use as decoration or in craft projects.
And the internet is FULL of fun ways to use conversation hearts. Recipes, crafts, and games – you name it, someone has figured out a way to incorporate conversation hearts into it.
I've compiled 22 of my favorite ways to use them this Valentine's season.
And if you want to eat some while you craft? You go right ahead!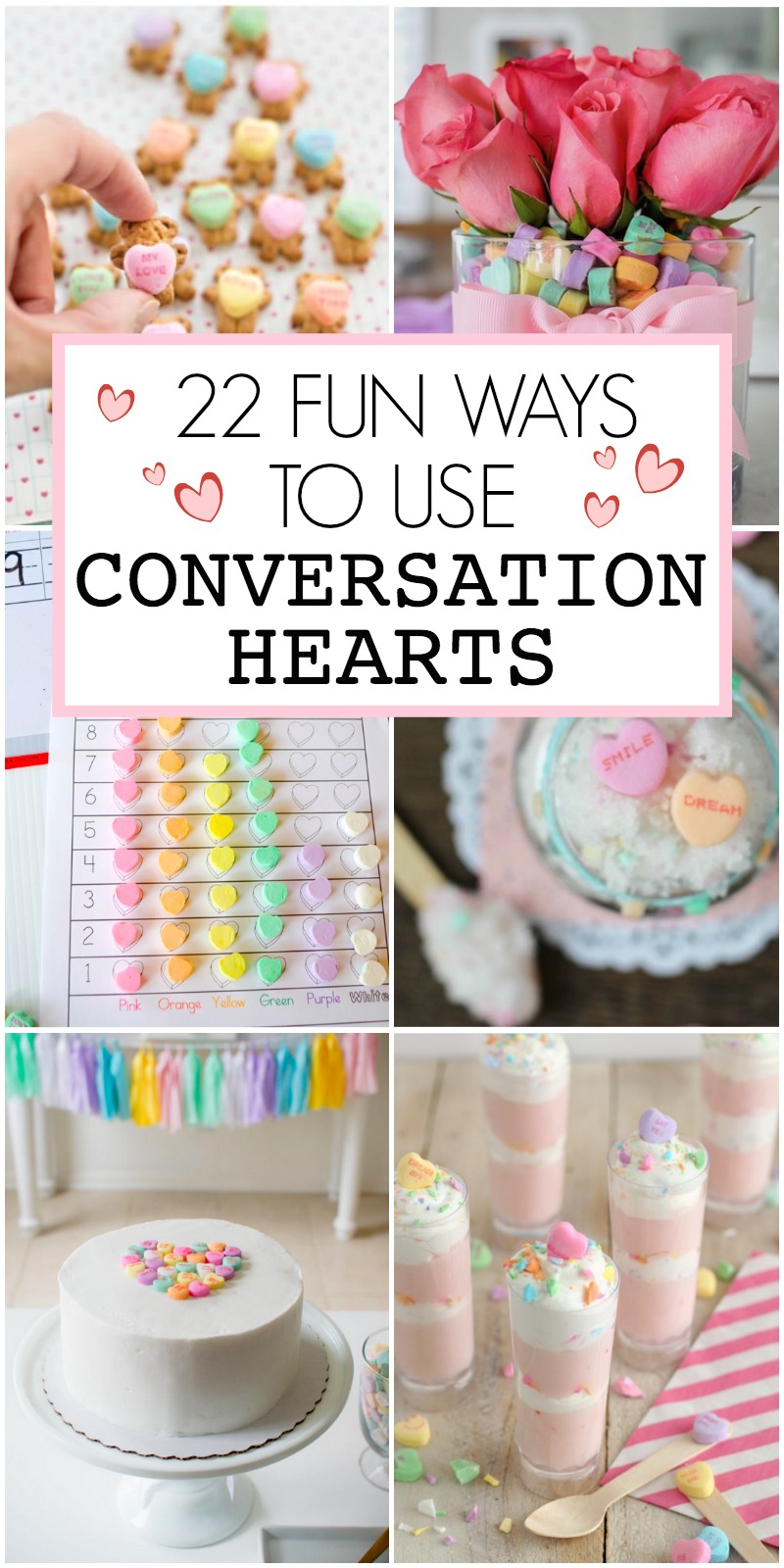 22 Fun Ways to Use Conversation Hearts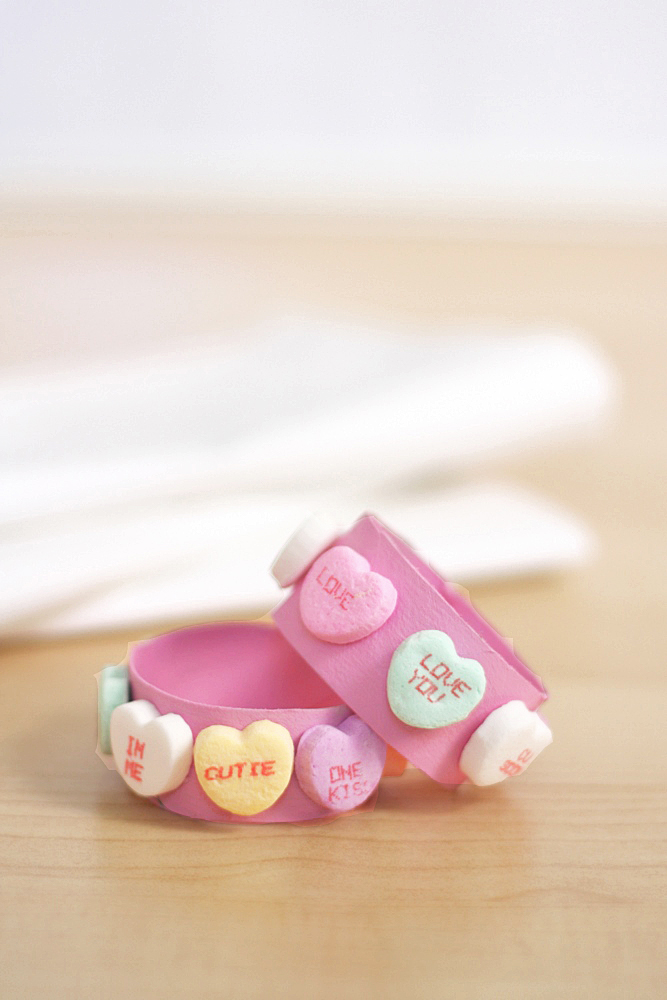 Conversation Heart Napkin Rings
I love a super simple craft that costs basically nothing. And these napkin rings are easy enough for a child to make and add some festive cheer to your Valentine's breakfast table!
Instructions for these napkin rings here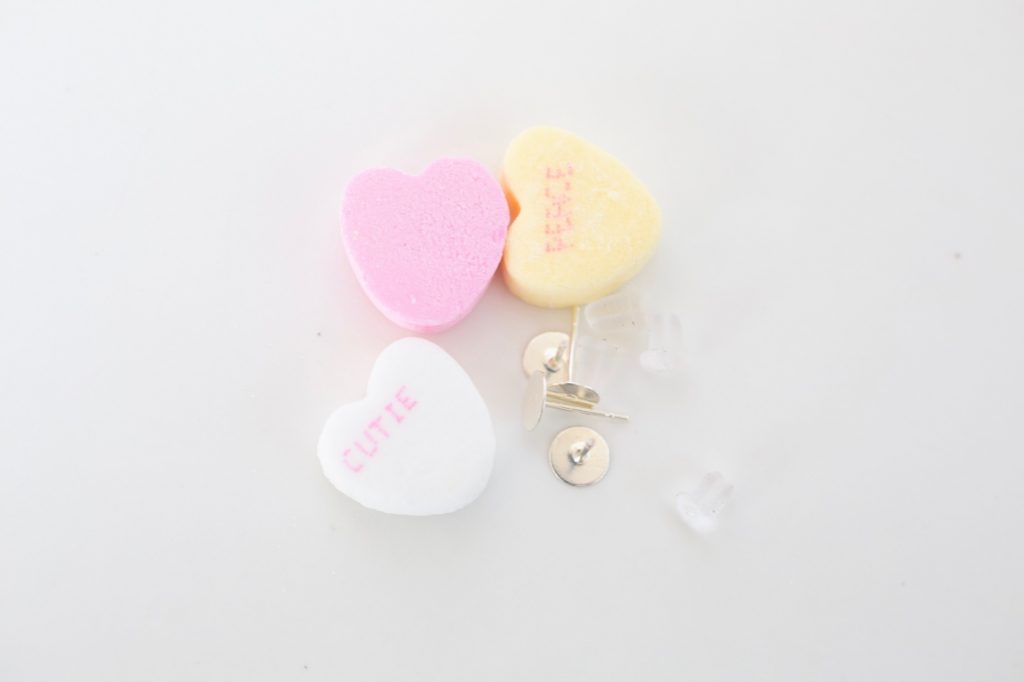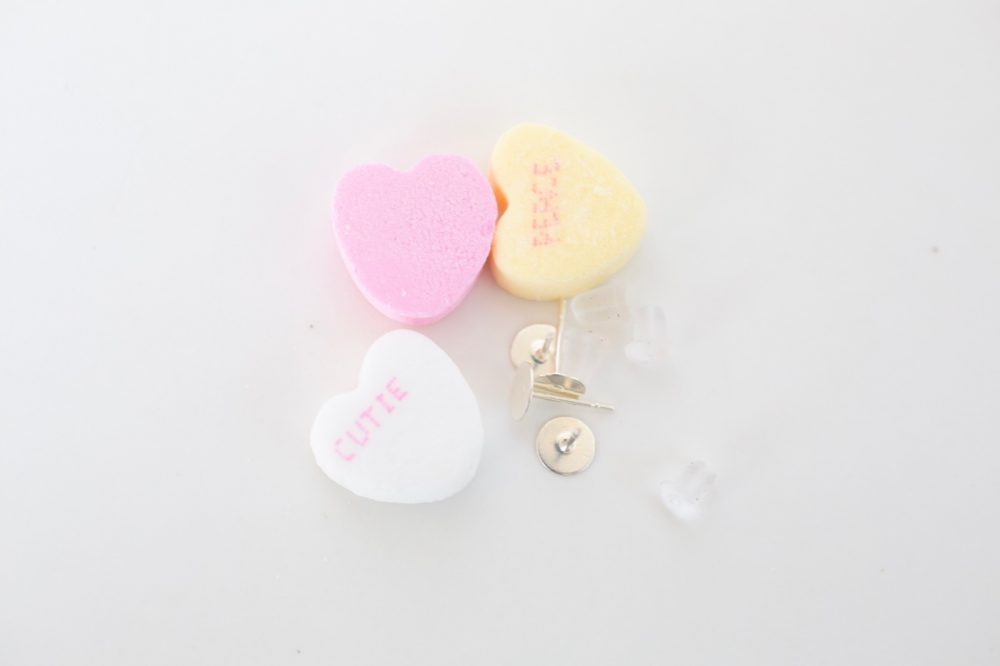 DIY Conversation Heart Earrings
How cute are these little DIY earrings? The perfect inexpensive way to add a little festive and fun cheer to a casual Valentine's Day outfit.
Instructions at Pop Shop America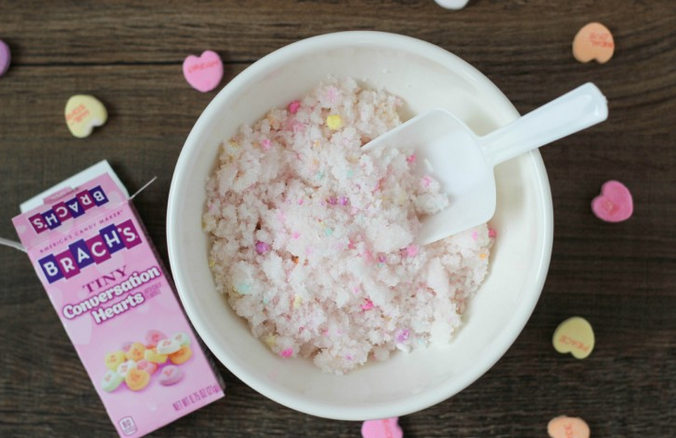 diy conversation heart sugar scrub
Looking for an inexpensive gift to give for Valentine's Day? This is a darling option that your kids can help make.
Instructions at Simple As That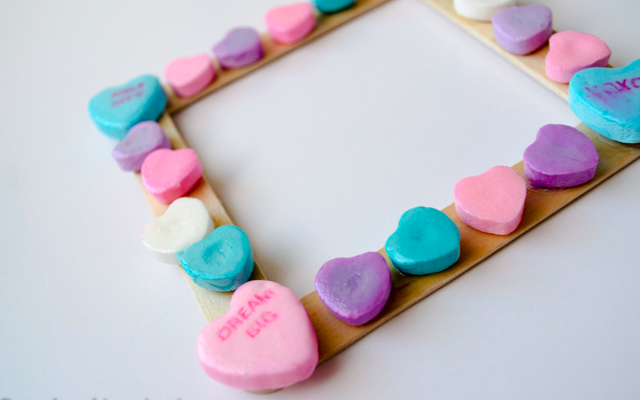 diy conversation heart photo frame
Pop in a cute photo of your child and you have Valentine's Day for your parents all ready to go.
Instructions at Preschool Inspirations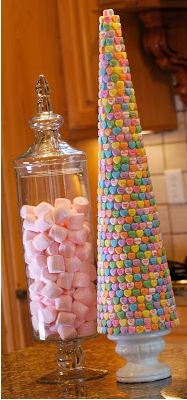 DIY conversation heart tree
Turn on a good audiobook and glue, glue glue.
Instructions at Amanda Jane Brown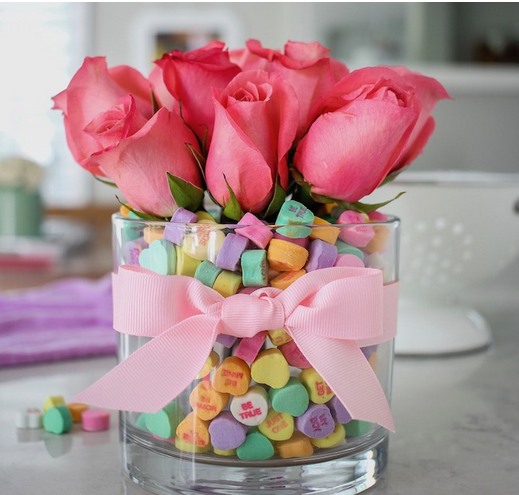 DIY CONVERSATION HEART VALENTINE BOUQUET
Basically, this is the best way to combine two of the most popular parts of Valentine's Day. Grab some chocolate and you've got your bases covered.
Instructions at Smart School House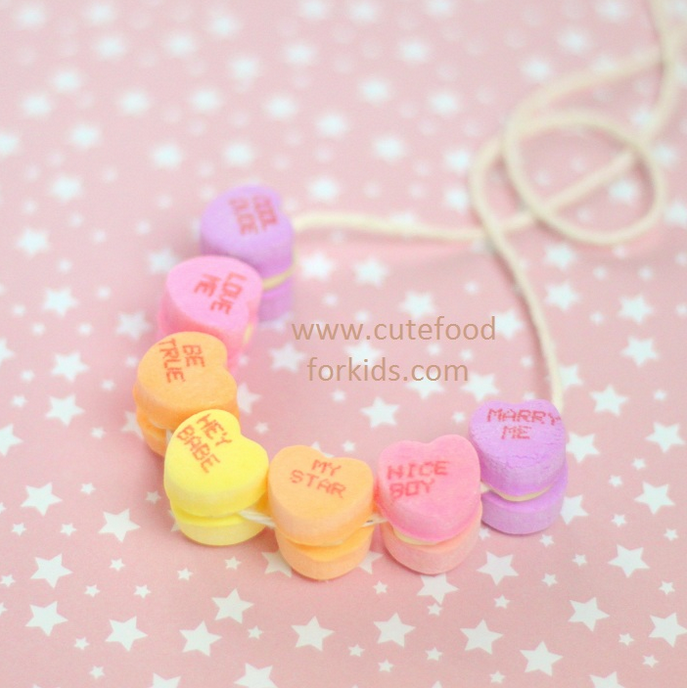 DIY CONVERSATION HEART EDIBLE NECKLACE
This is the perfect little project for kids to do!
Instructions at Cute Food for Kids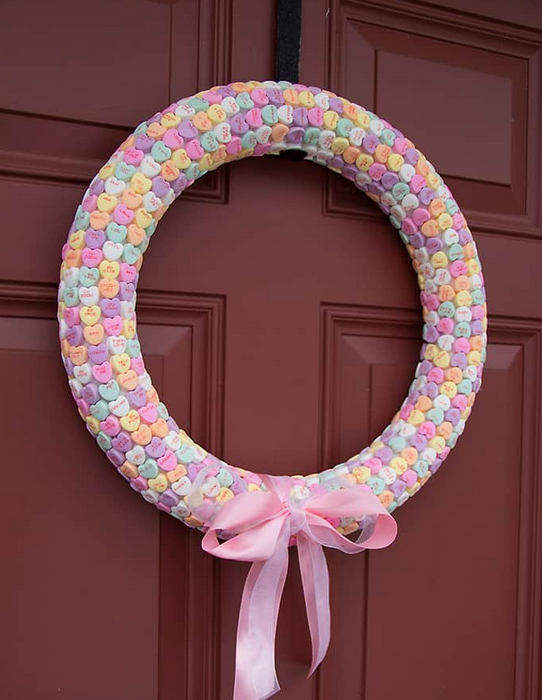 diy conversation heart wreath
I'm ridiculously impressed by this conversation heart wreath. It's not hard, but . . . again, you'll need a good audiobook.
Instruction at Crafts By Amanda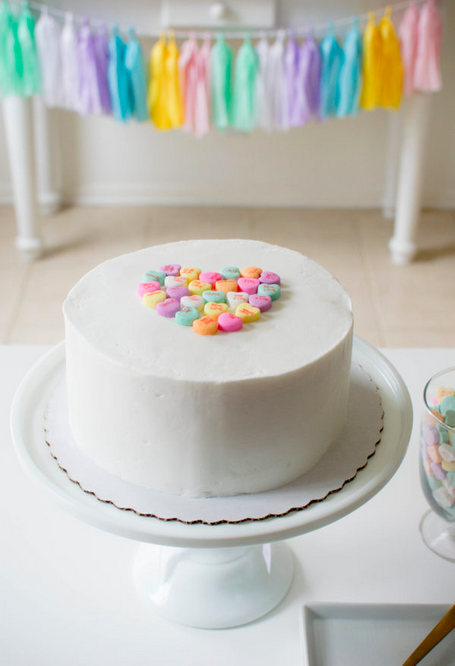 conversation heart cake topper
Make any simple cake instantly Valentine's Day ready with this easy design.
Instructions at Twinkle Twinkle Little Party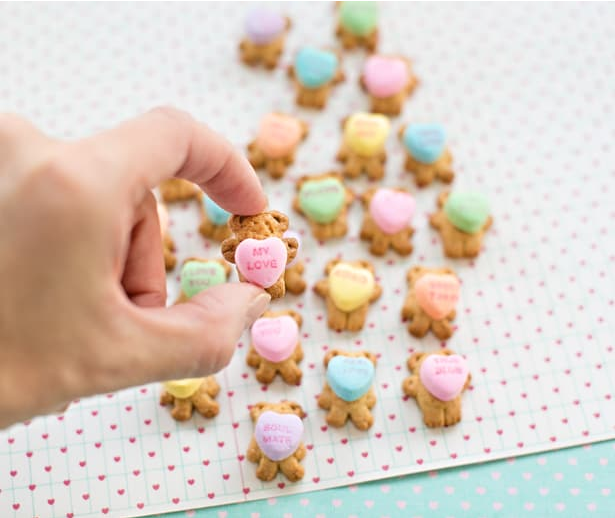 teddy grahams holding conversation hearts
My head just exploded from the cuteness of these!
Instructions at Hello Wonderful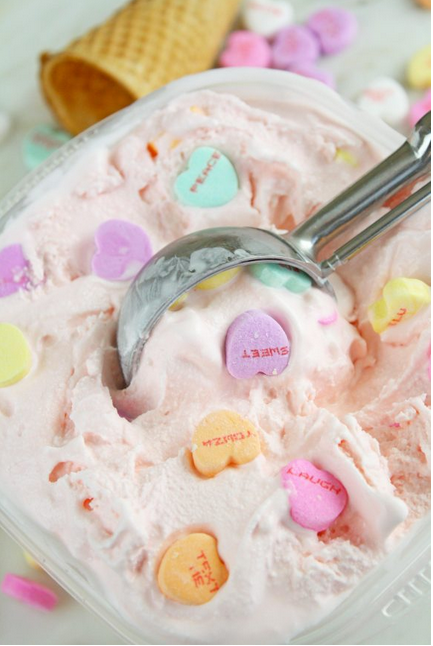 conversation heart ice cream
As previously confessed, I don't actually want to eat conversation hearts, but my girls would go BANANAS for this dessert.
Instructions at Catch My Party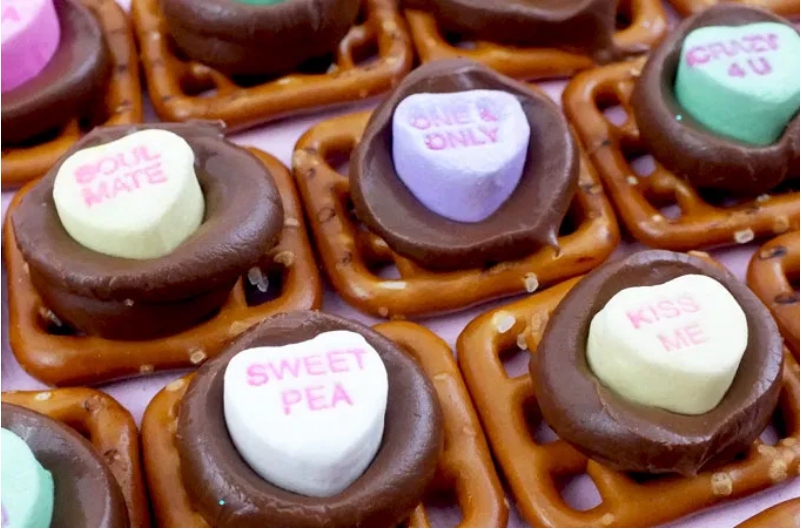 conversation heart pretzel bites
These are simple enough for a child to assemble and also most children, mine included, will be over the moon about these.
Instructions at Two Sisters Crafting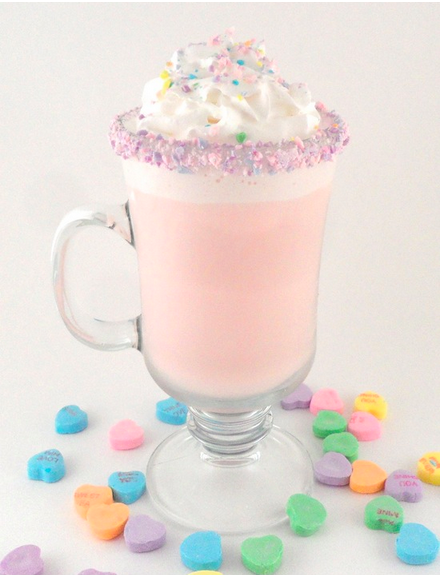 conversation heart hot cocoa
February calls for hot cocoa and this is the most festive hot cocoa of them all.
Instructions at Smart School House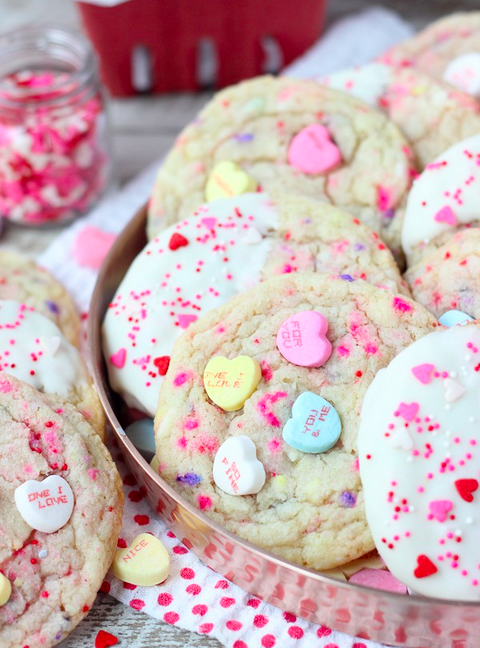 conversation heart sugar cookies
What's better than a cookie? One filled with both sprinkles and conversation hearts!
Instructions at Beyond Frosting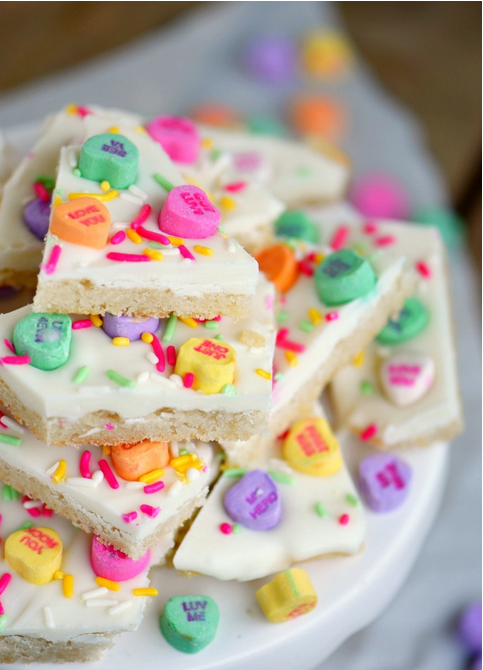 conversation heart sugar cookie bark
Sugar cookies are, admittedly, another thing I could live without, but these ones are so cute I can forgive them for not being chocolate chip cookies.
Instructions at Mom On Time Out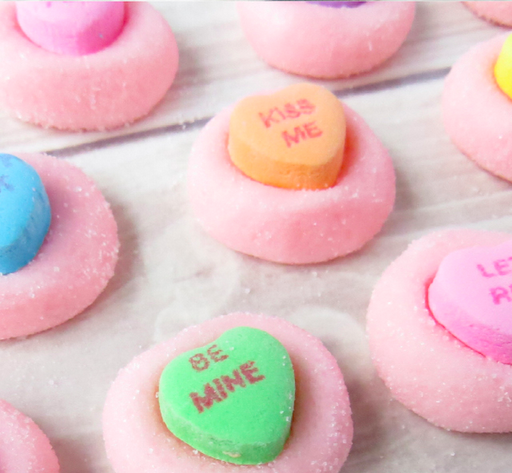 conversation heart strawberry melts
The simplest treat that is easy to add to any party!
Instructions at Smart School House
conversation heart white chocolate popcorn
Would my girls go wild for this? Yes, of course they would.
Instructions at Gimme Some Oven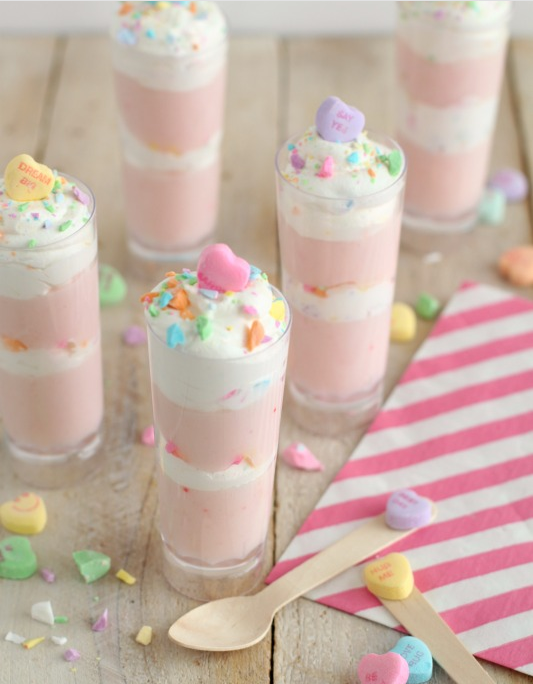 conversation heart parfaits
I love a good parfait and these ones are extra cute (also, how darling are those little wooden spoons with conversation hearts glued to the top? Very awesome).
Instructions at Giggles Galore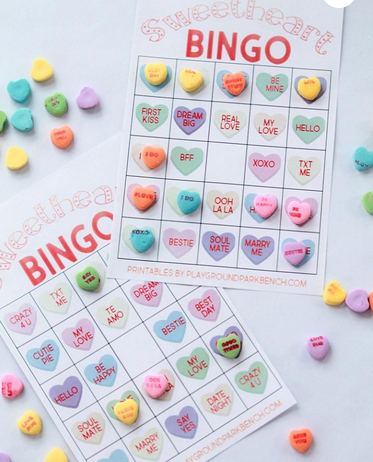 conversation heart bingo cards
A little bingo game is never a bad idea.
Printables at Playground Park Bench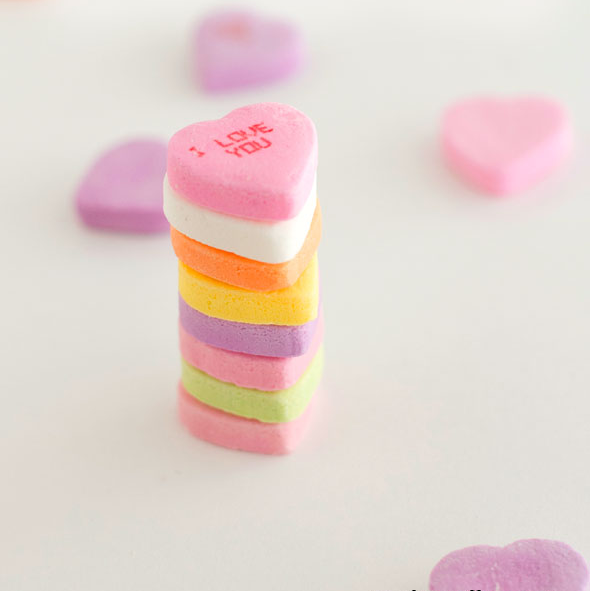 minute to win it with conversation hearts
You know we LOVE Minute to Win It in our house, so this one spoke to my soul.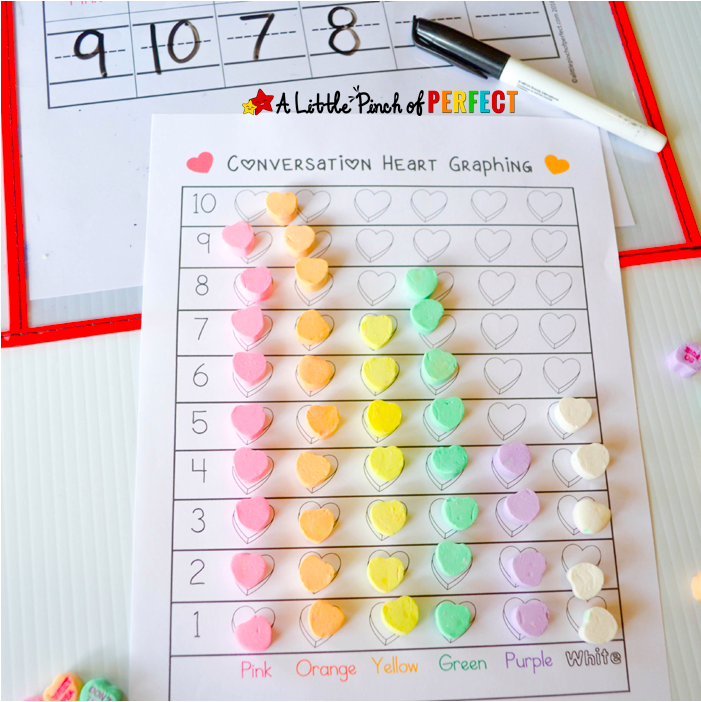 conversation heart sort and graph
Preschool AND candy? Done and done.
Instructions and printable at A Little Pinch of Perfect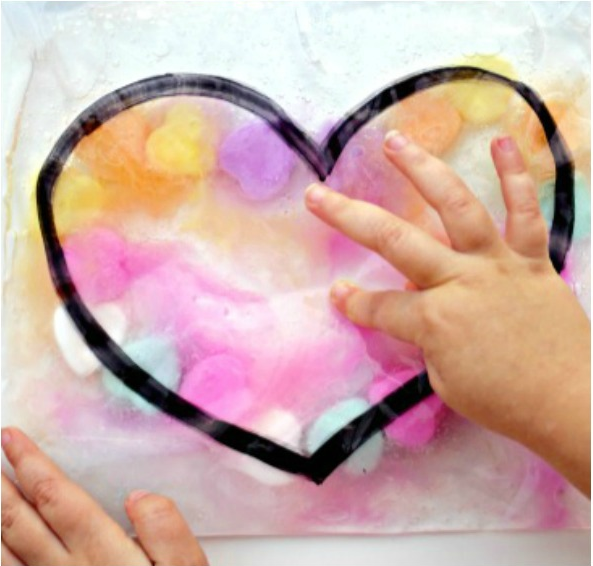 conversation heart squishy bag
For the child who loves a good mess and for the mamas who want that mess contained.
Instructions at Fantastic Fun and Learning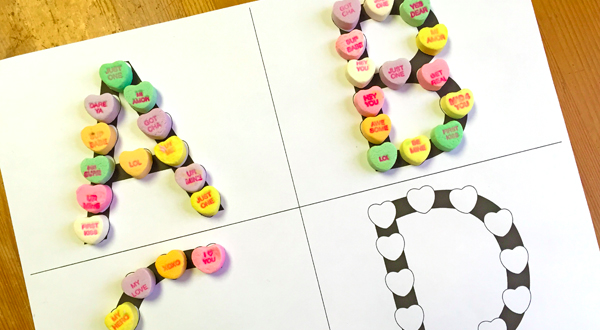 conversation heart pre-k printable
Another fun little school activity that makes you feel like possibly conversation hearts are academic. I'm sold.
Any other clever ways to use these little hearts? I'd love to hear!
If you liked this post about ways to use conversation hearts, you might like these posts too: