Fridays should be for sleeping in, but apparently my children didn't get the memo (well, Ani is actually still sleeping in most days thanks to the combo of transitioning to one nap and lingering jet lag).
So, instead of snoozing away the morning, Ella and I came down to the kitchen way too early and made these Valentine napkin rings.
For Ella, who lives for art and craft projects of any kind, this was probably the best morning of her life.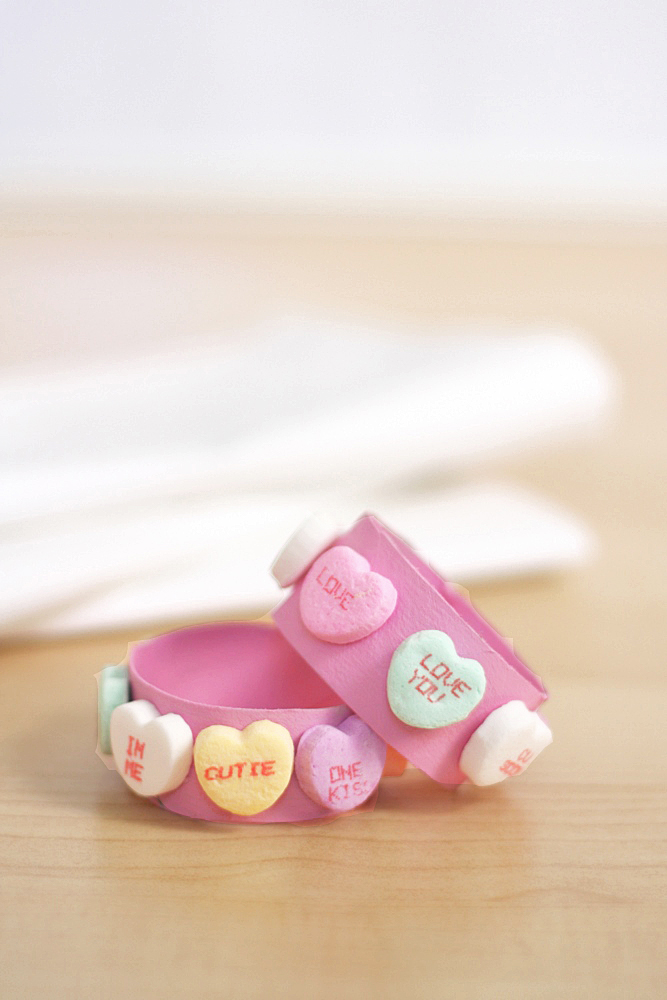 supplies you need for valentine napkin rings:
Empty toilet paper rolls (you should be able to get about 5 from each)
Scissors
Paint in the color of your choice
Paintbrush
Glue (I used a glue gun)
A box of Sweethearts
With scissors to snip your toilet paper roll into about 3/4″ rounds.
Paint the inside and outside of the ring with paint. Let dry (I just did a single coat and they dried in about 3 minutes).
Glue on the Sweethearts candy. Think how cute these Valentine napkin rings look but how disgusting those hearts taste.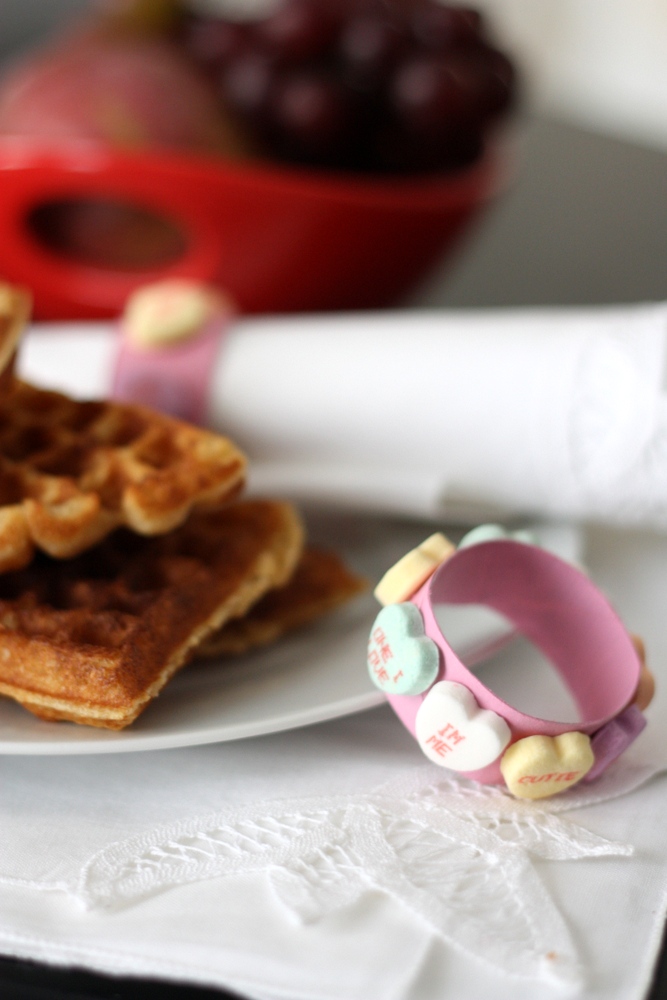 if you liked this diy project on valentine napkin rings, go check out these other posts: