There's nothing quite as cozy as curling up with a children's book for Christmas during the holiday season! If you'd like a printable copy of this Christmas picture book list, just pop in your email address below and it'll come right to your inbox!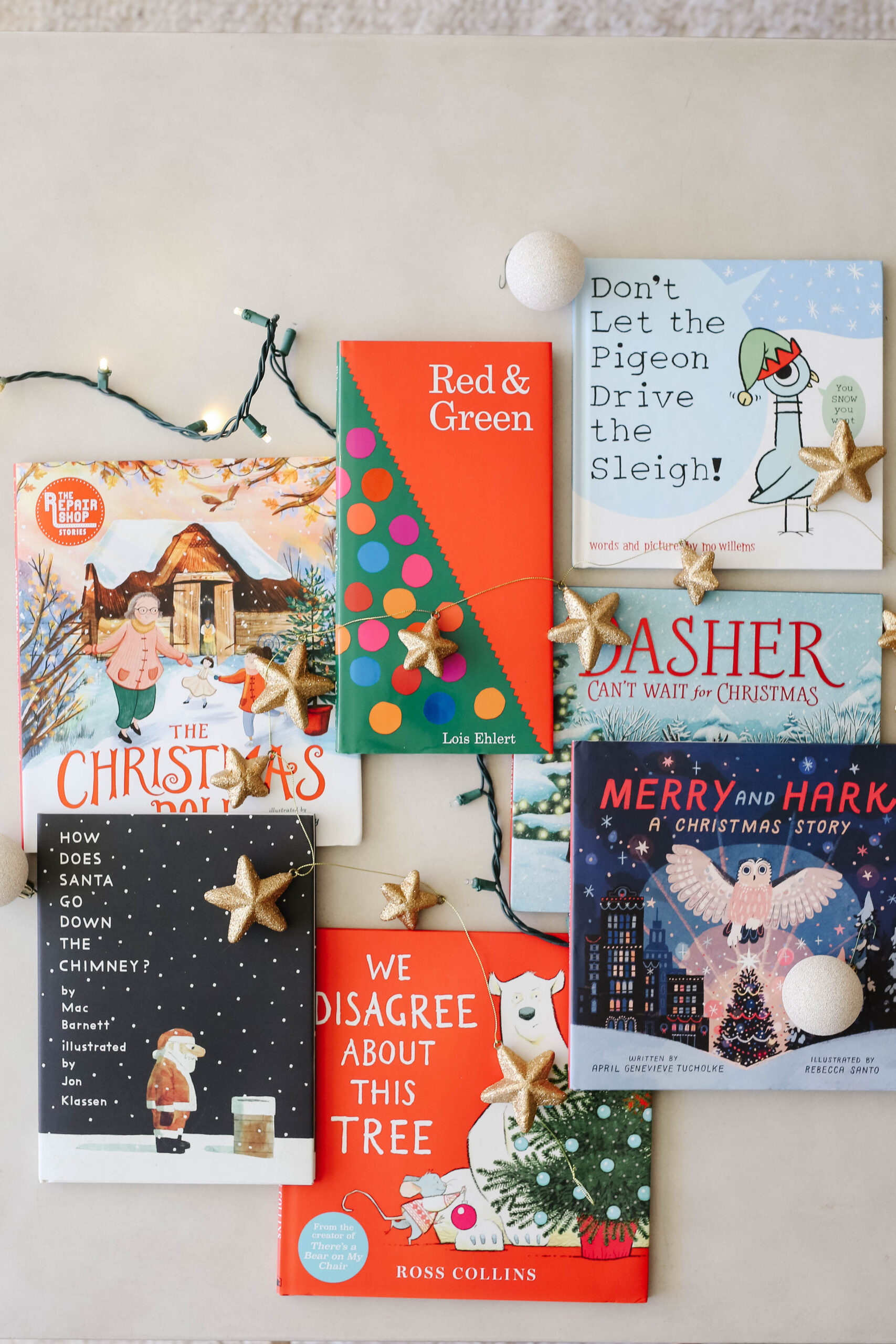 One of my favorite things each year is seeing the new Christmas picture books that are released.
And this year there are a LOT of great new Christmas books that have been released in 2023 – I'm thrilled to see some of my favorite authors and illustrators releasing new Christmas picture books and names that are totally new to me!
I hope you'll enjoy checking out some of these new children's books about Christmas and finding ones that make your family's list of favorites!
(P.S. If you want to see all my Christmas picture book lists, they're right here!)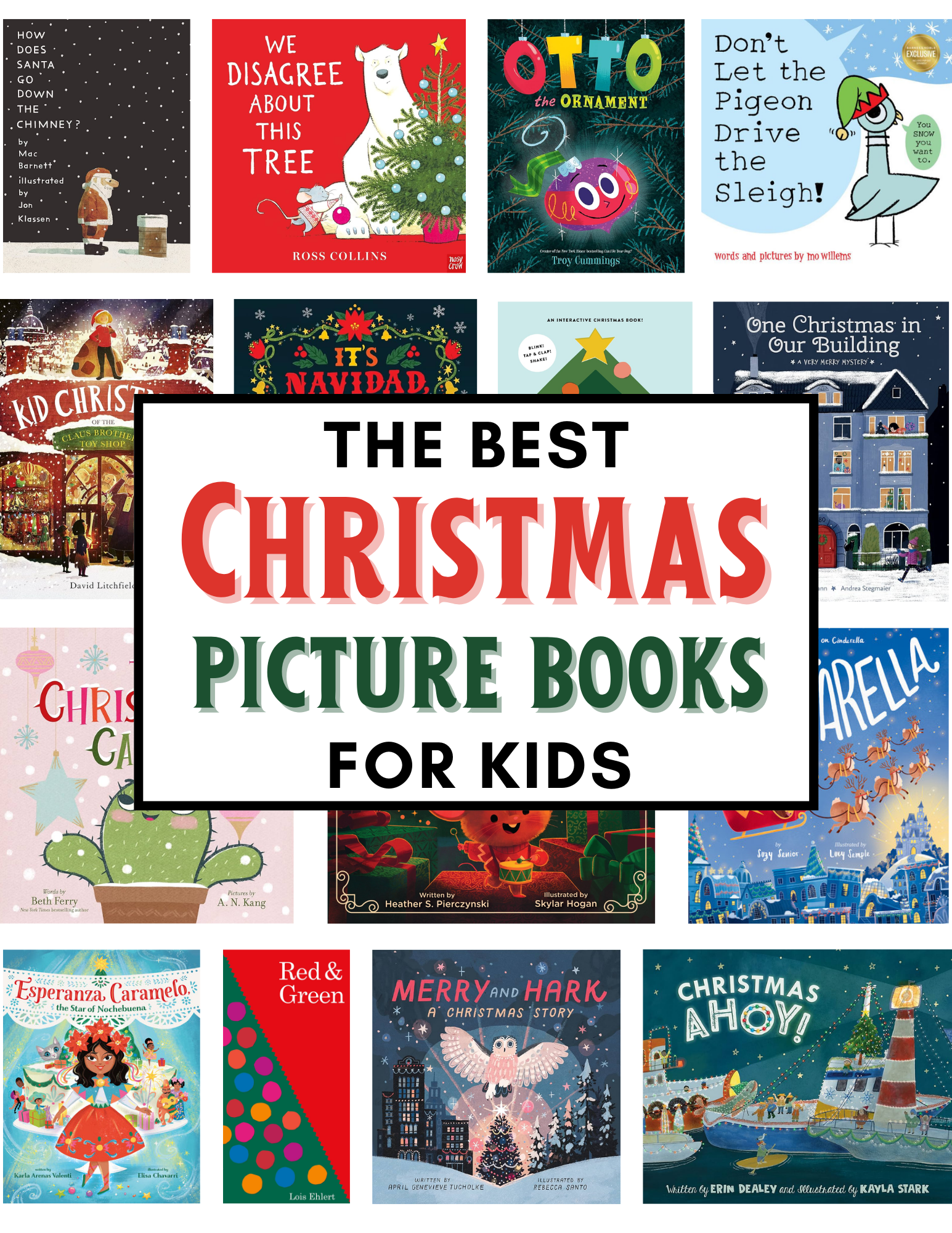 22 new children's books for Christmas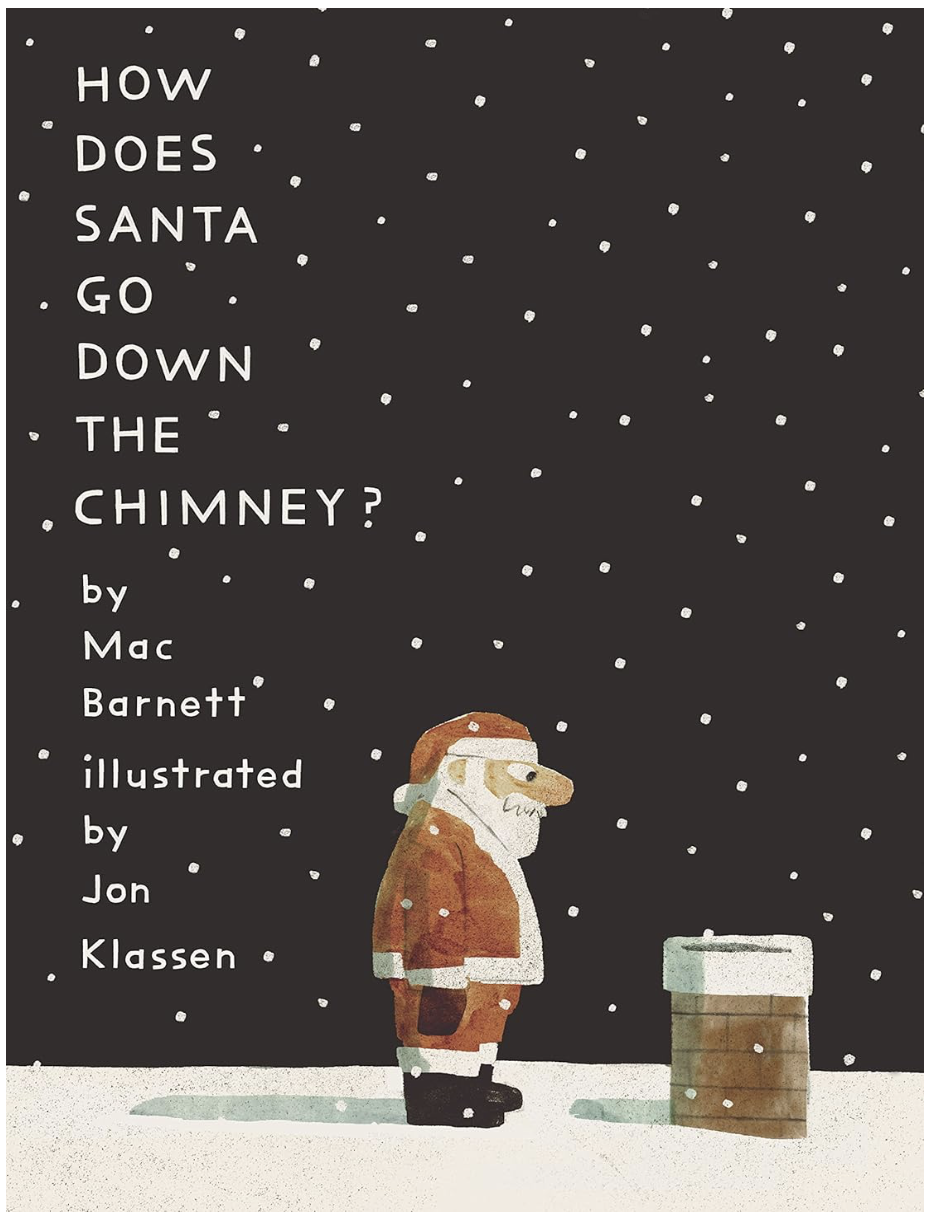 How Does Santa Go Down the Chimney? by Mac Barnett
Isn't this the question that riddles every child's mind? How does Santa really get into your house at night? This sweet and festive book shares plenty of ideas of what could really happen when Santa goes down the chimney, or how he gets in if there isn't a chimney.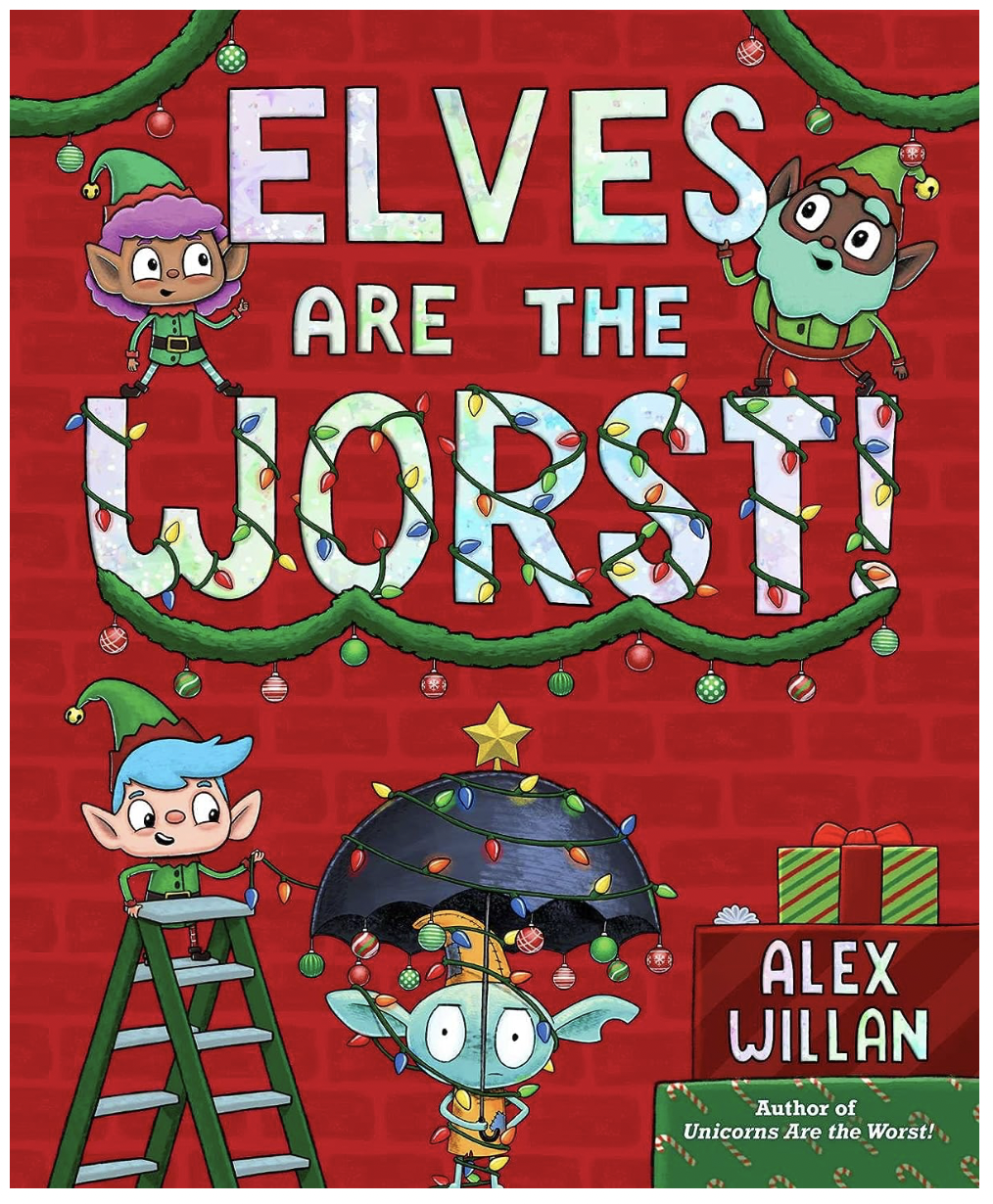 Elves Are the Worst! by Alex Willan
Gilbert the Goblin is 100% certain he can work harder than any elf. So, in his best elf disguise, he infiltrates Santa's workshop in order to prove it. There is also an entire series of "The Worst" books including unicorns and dragons for when the holidays are over.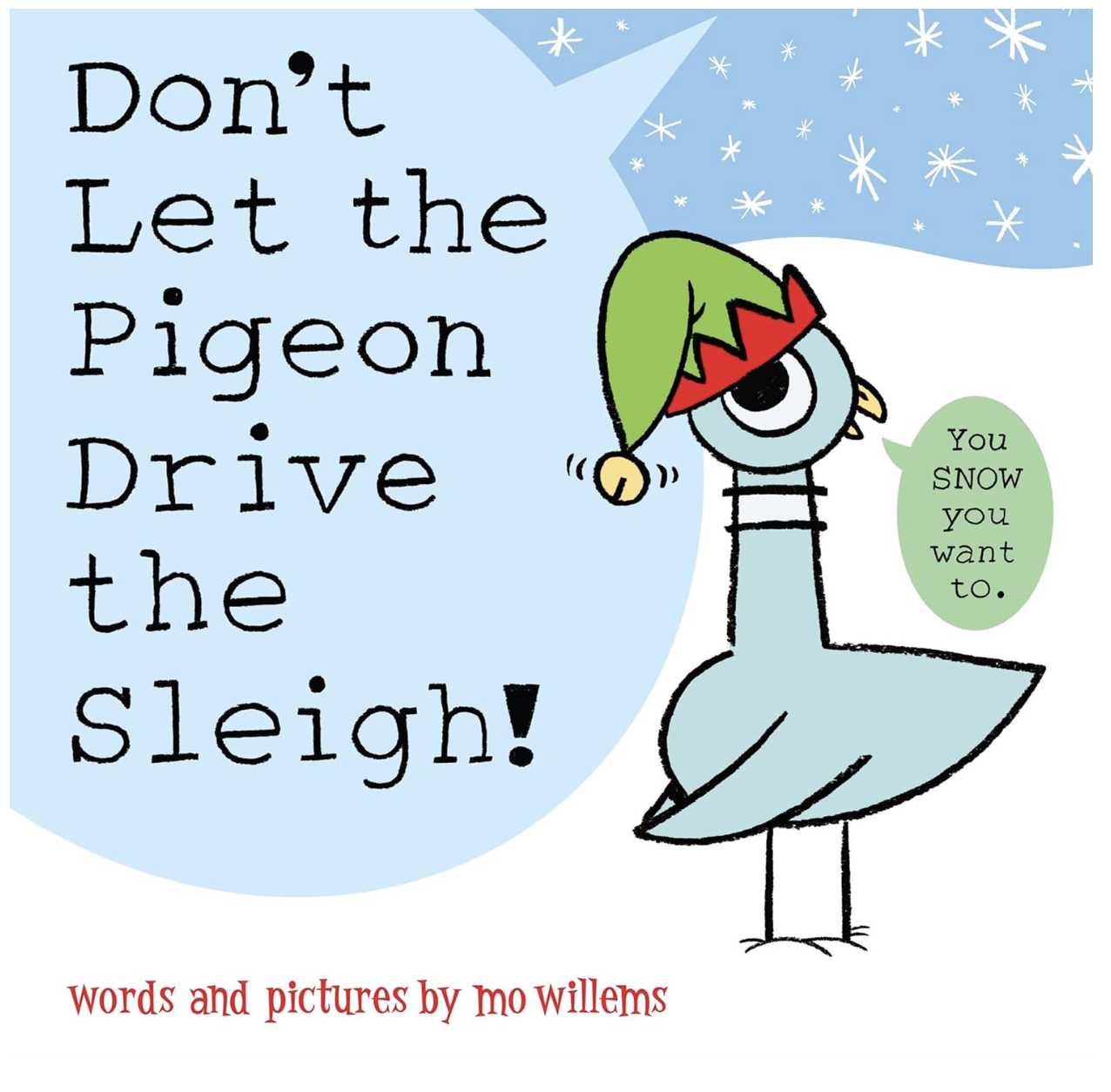 Don't Let the Pigeon Drive the Sleigh! by Mo Willems
Mo Willems never disappoints when it comes to books. In true Pigeon fashion, he really really really wants to drive Santa's sleigh…or does he? Get ready for endless giggles with this one.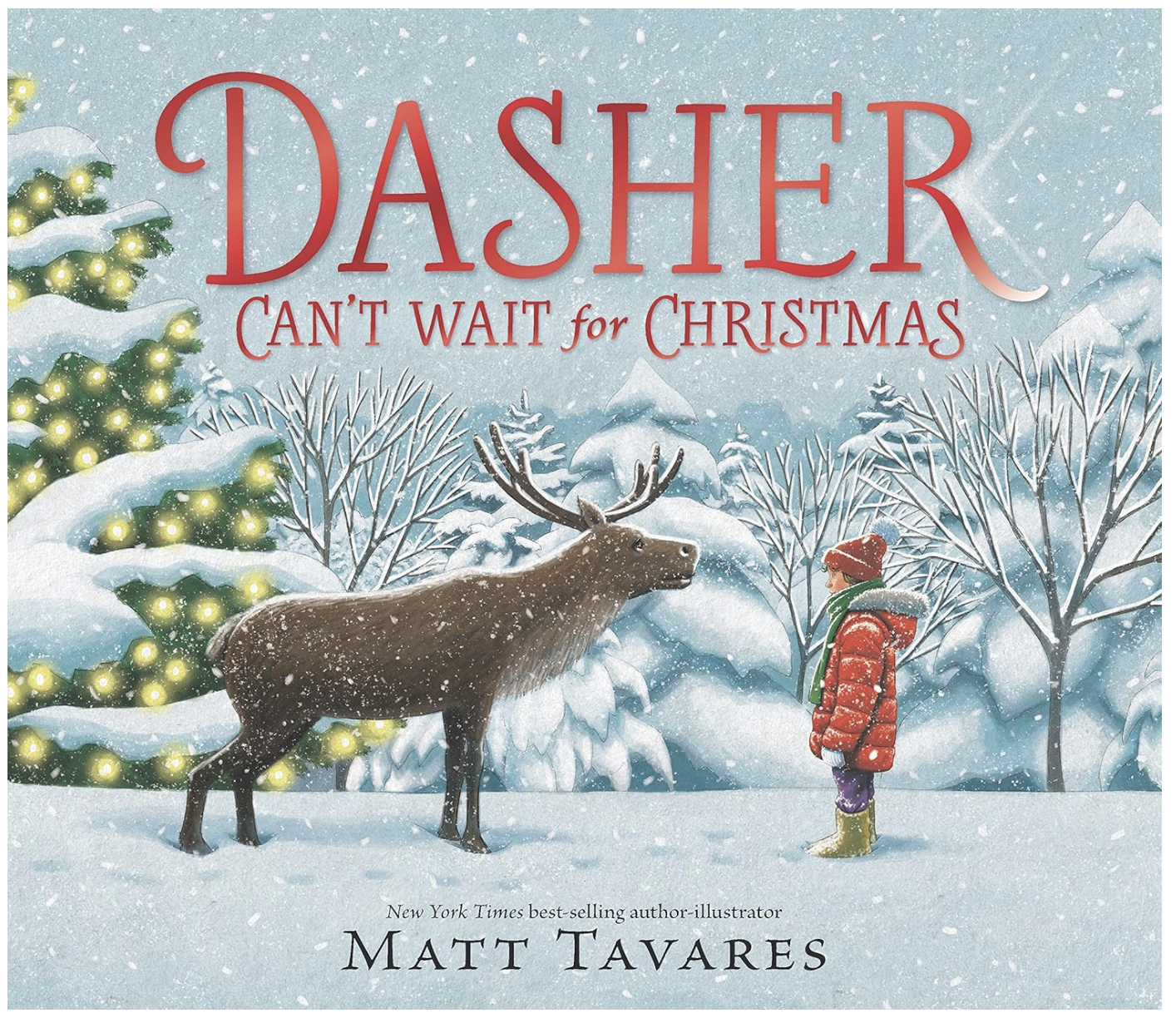 Dasher Can't Wait for Christmas by Matt Tavares
I love this sequel to Dasher, just as much as the original. Dasher, a little reindeer, loves Christmas, and as she is out enjoying the festivities she gets lost. No longer able to find her way using the North Star, will Dasher be able to make it home in time to help Santa?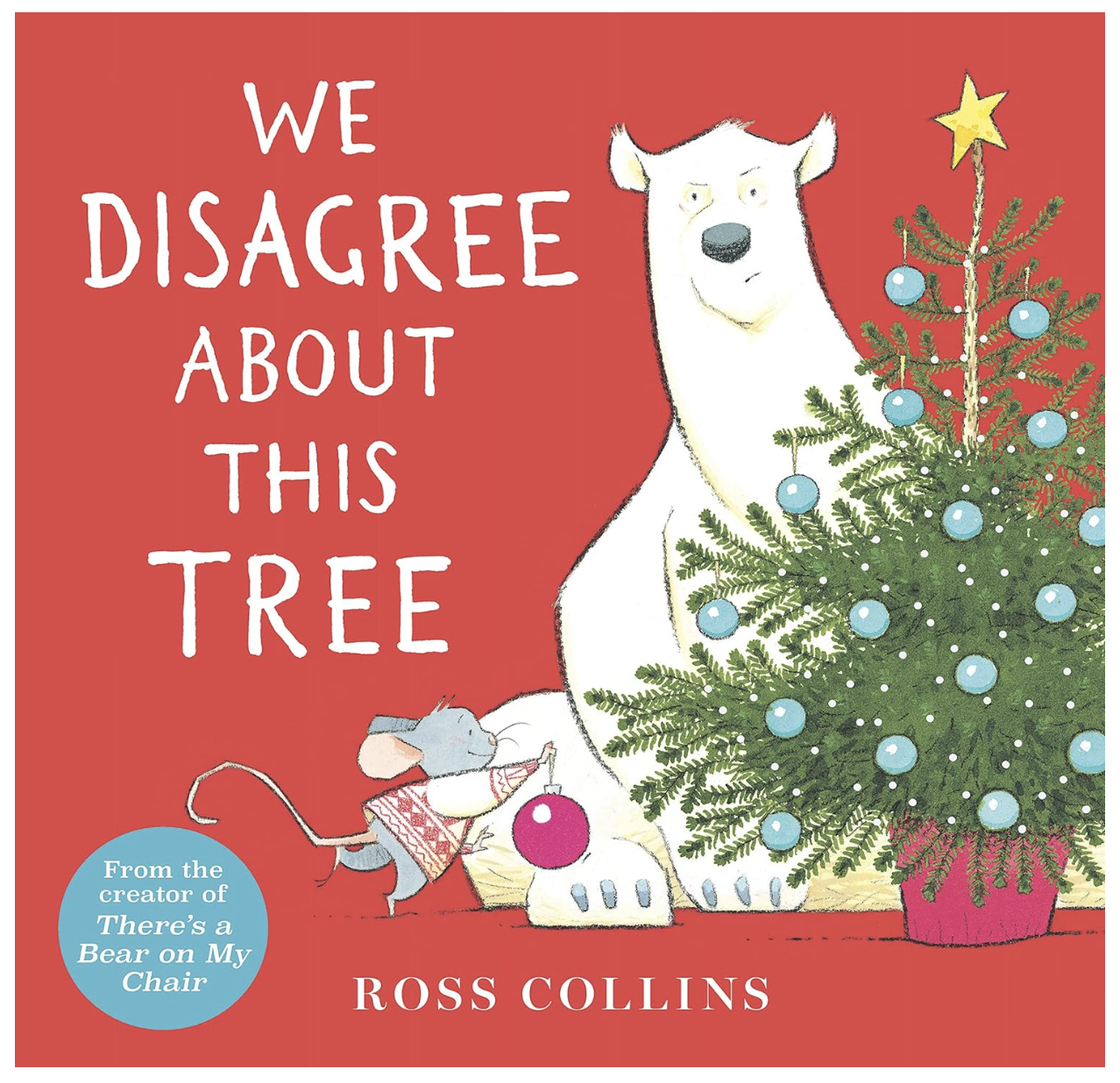 We Disagree About This Tree by Ross Collins
Some rhyming books make me want to claw my eyes out, but this one is clever and fun. Bear and Mouse are finally getting along…until it's time to decorate the tree. They can't seem to see eye-to-eye on anything. Can they come to a compromise and keep the holiday spirit alive?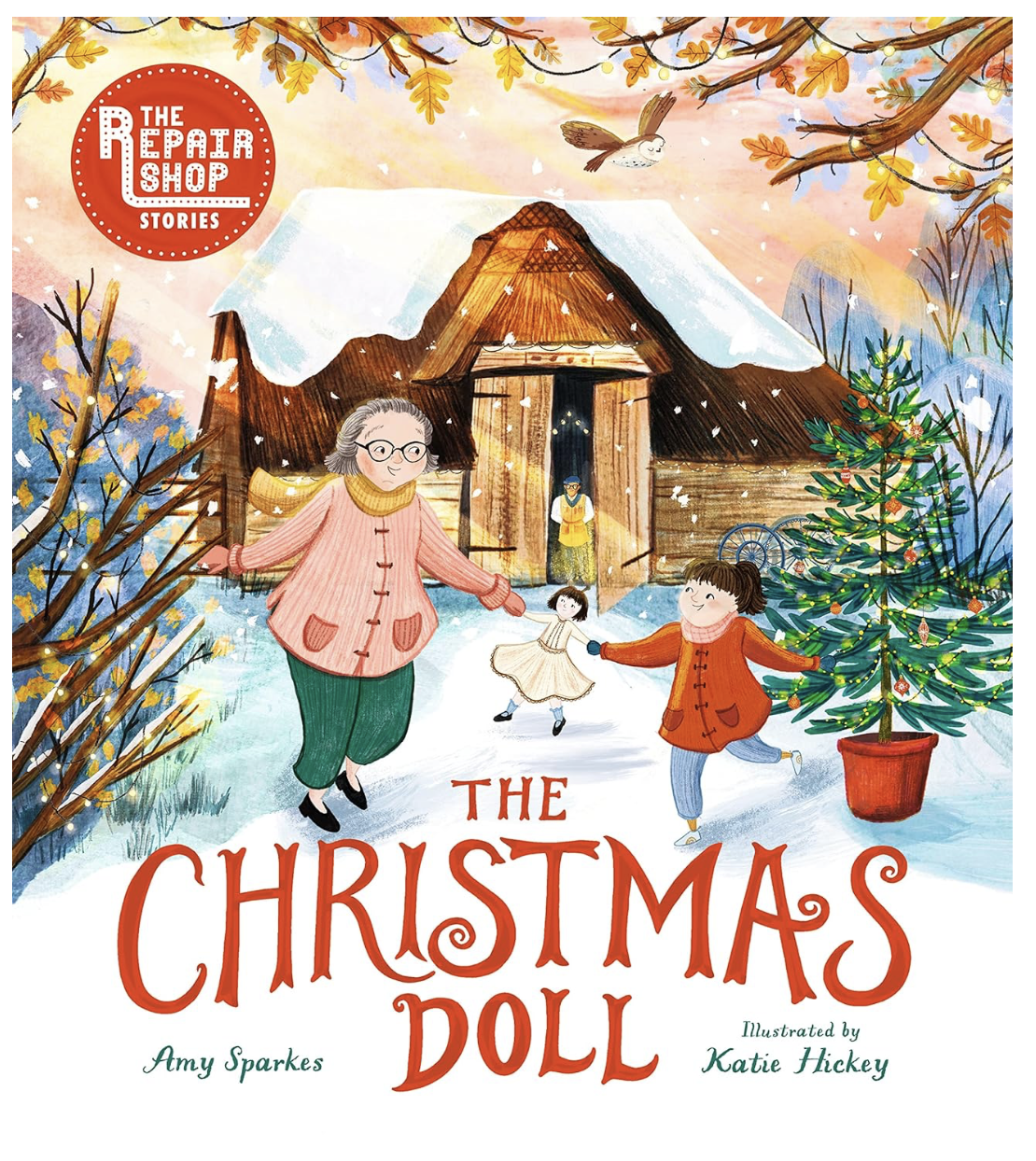 The Christmas Doll by Amy Sparkes
This heart-warming Christmas tale packs in a real-life twist because it is based on a true Repair Shop story (a British show that refinishes family heirlooms). When Evie and her great-grandma, Susan, bring her precious doll to The Repair Shop, Susan's childhood during World War II is recounted.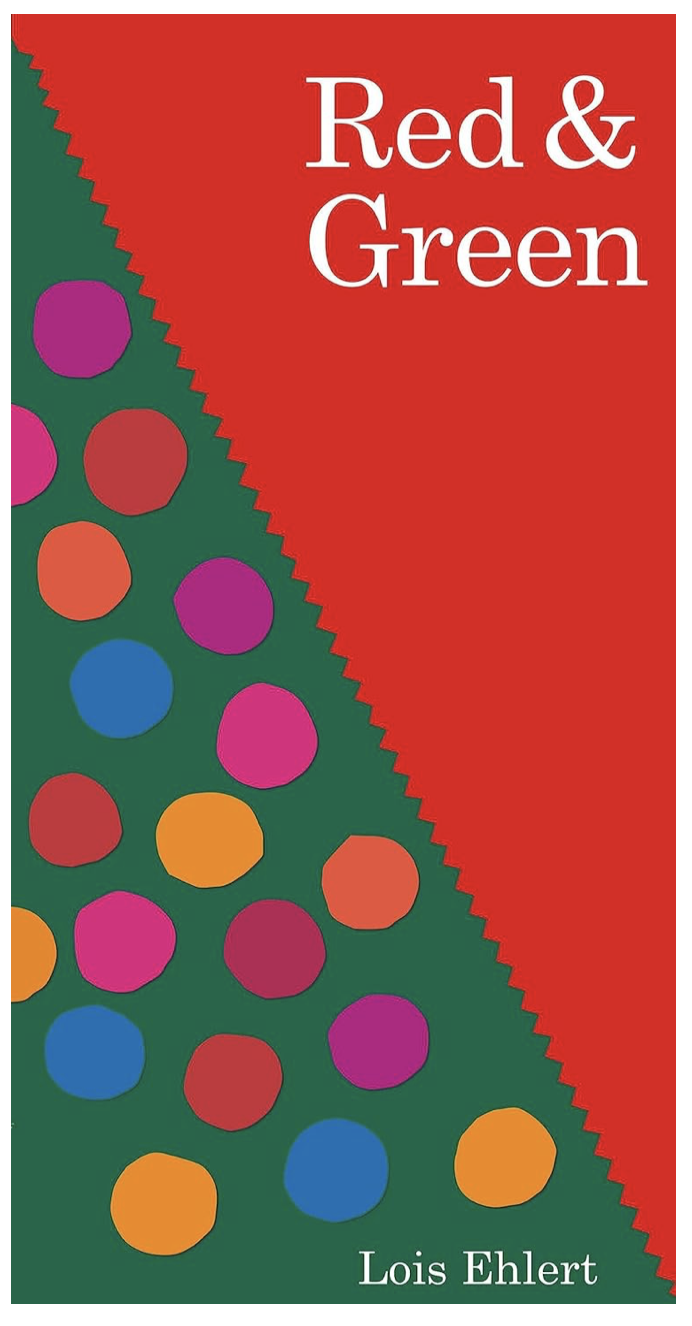 Red & Green by Lois Ehlert
On a cold, snowy night, all is quiet throughout the house except for a small, mischievous mouse. In classic Ehlert fashion (you likely know her from her beloved book Chicka Chicka Boom Boom), her pages are filled with very simple, bright and fun illustrations.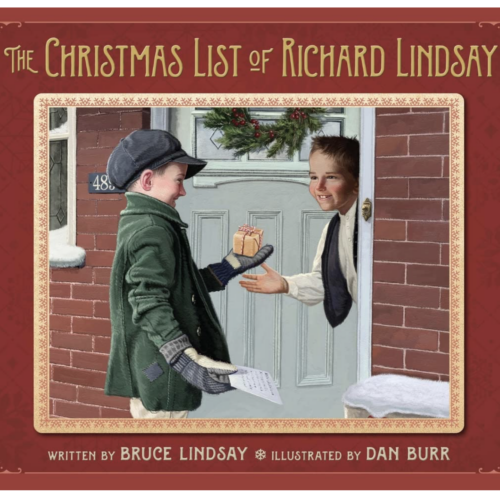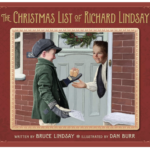 The Christmas List of Richard Lindsay by Bruce Lindsay
During the Great Depression money was tight for everyone and Richard worries if Christmas will come at all, but his mother assures him they have everything they need. Richard selflessly uses every penny he owns to bring happiness to the people around him. This is the true story of a Christmas the author's father remembers the most, and I love the little reminder that joy comes from giving to others rather than receiving.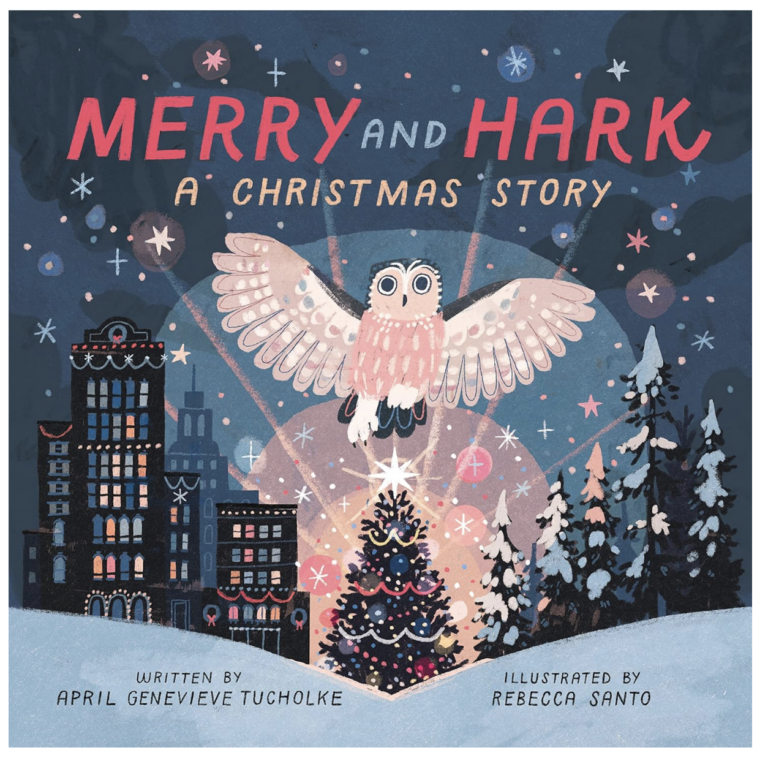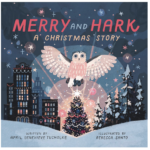 Merry and Hark: A Christmas Story by April Genevieve Tucholke
All Merry the owl wants most is to go out on adventures, and when Hark, a Norway spruce is selected as the Rockefeller Christmas tree, Merry's wish is bound to come true. This one is based on the real-life story of the little owl found in the 2020 Rockefeller Center Christmas tree (I liked this one, but I think it's a little too text-heavy).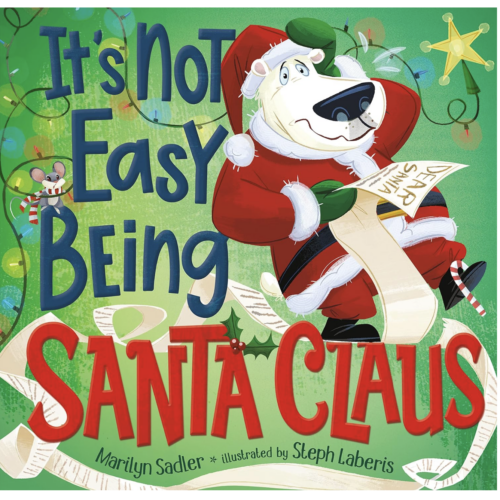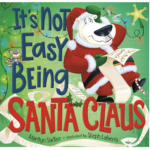 It's Not Easy Being Santa Claus by Marilyn Sadler
If you are in need of a good laugh, this Christmas picture book should be the first on your list! When Santa's life begins to get a little overwhelming (all the letters to read, fighting reindeers, and missing slippers) he decides to try out a few other professions. He quickly realizes though, that nothing is quite the same as just being Santa.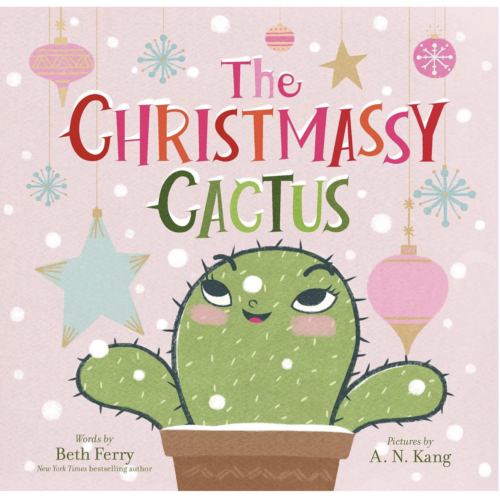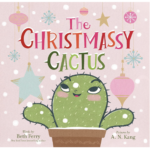 The Christmassy Cactus by Beth Ferry
When Tiny Cactus' little girl starts spending more time with the sparkly tree in the living room than with her, she makes a special wish to be a part of the Christmas magic too. With enough help and belief her wish just might come true.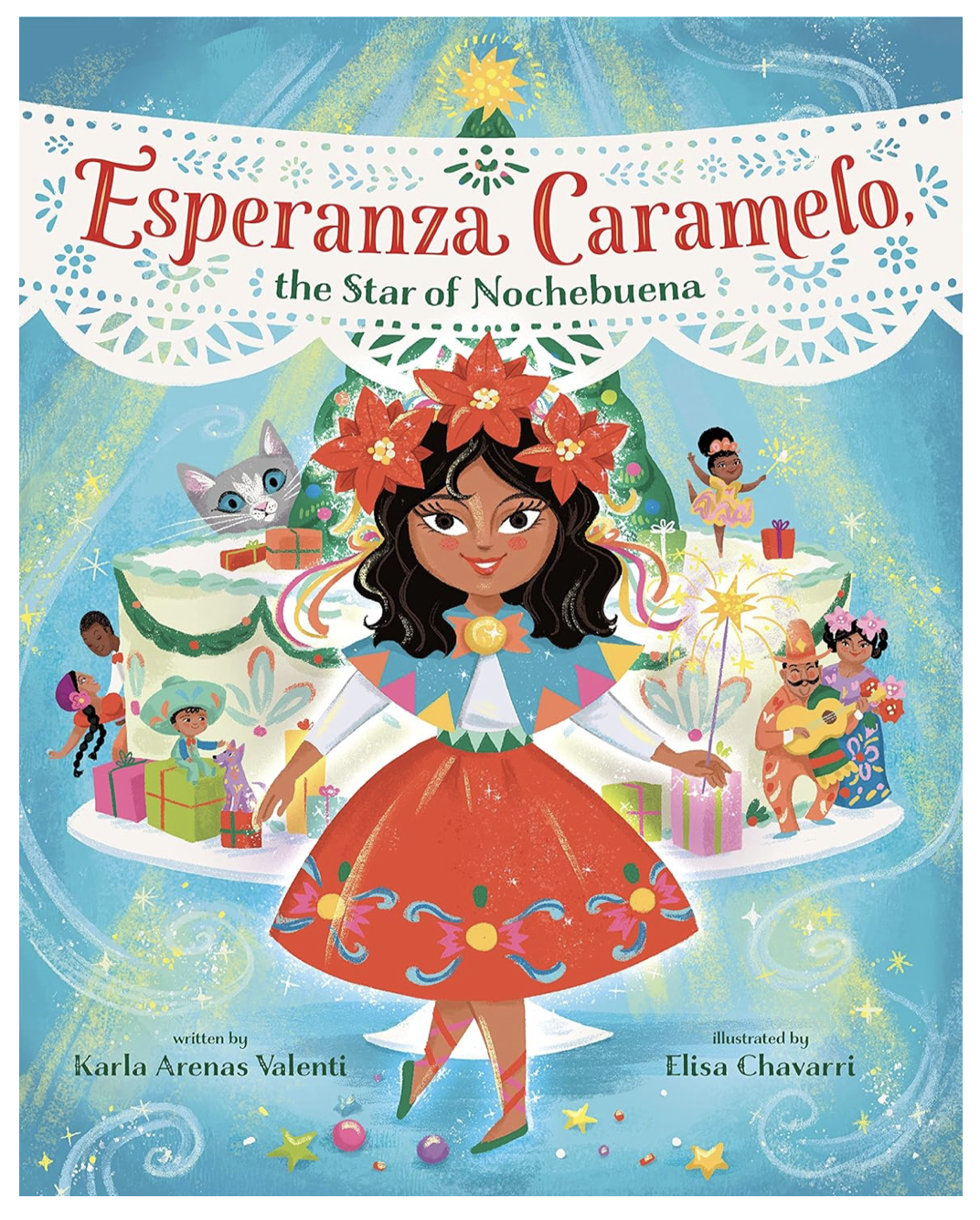 Esperanza Caramelo, the Star of Nochebuena by Karla Arenas Valenti
Esperanza is a sugar ornament on the top of the Nochebuena cake. On Christmas Eve, she uses her new found magic to bring the other cake toppings to life to join her in dance and fiesta. When the pastelería cat crashes the party, Esperanza and her friends must work together to fix everything before the bakers return. The illustrations in this one are pure magic.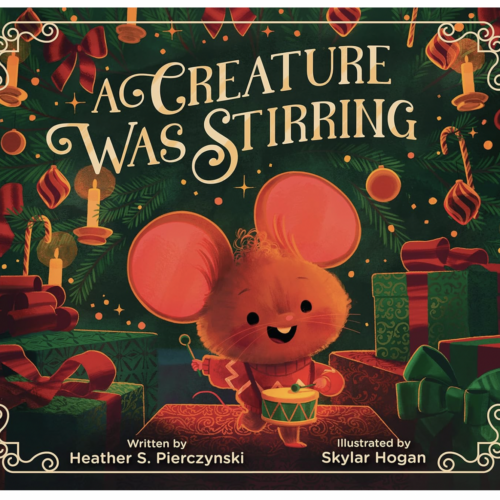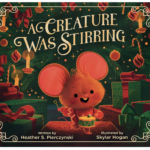 A Creature Was Stirring by Heather S. Pierczynski
Inspired by the classic Christmas tale, The Night Before Christmas, a young mouse just cannot fall asleep. He parades around the house and town performing crazy antics until he bumps into Santa. Will Santa be able to convince little mouse to finally go to bed?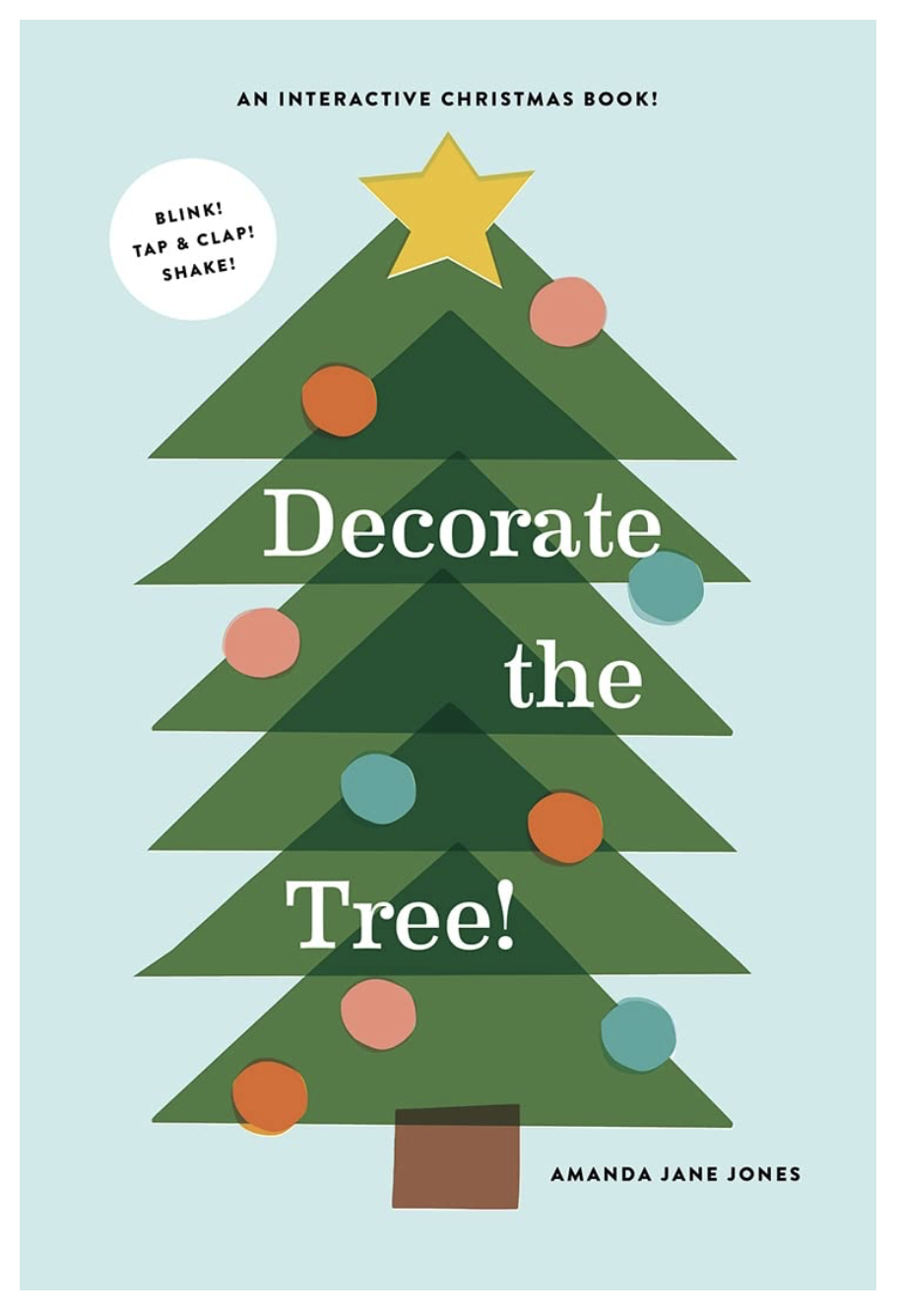 Decorate the Tree! by Amanda Jane Jones
You can never go wrong with an interactive book! By clapping their hands and twinkling their fingers, the Christmas tree will be decorated in no time. Get ready to read this one on repeat.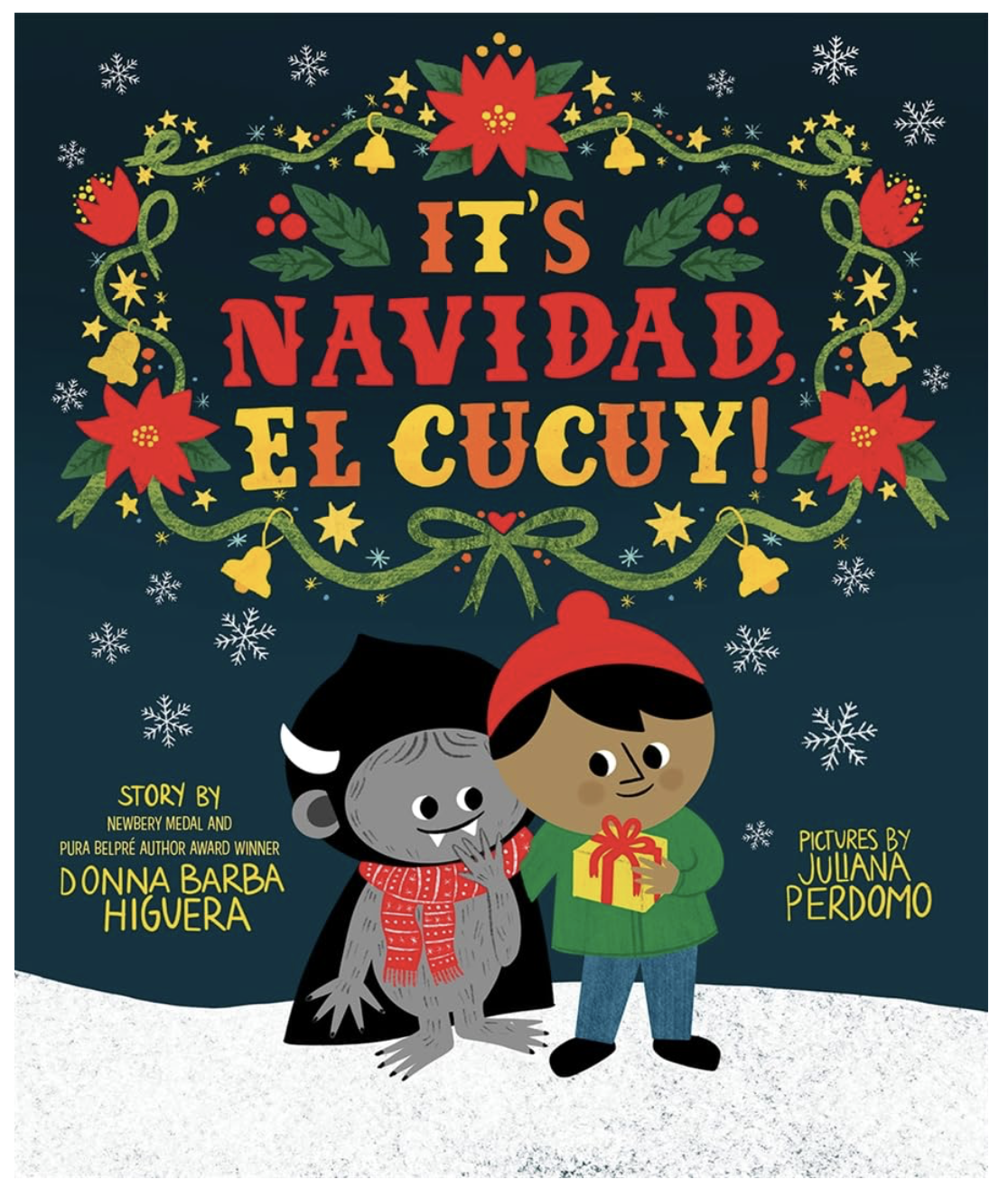 It's Navidad, El Cucuy! by Donna Barba Higuera 
Ramón can't wait for Navidad (Christmas), but El Cucuy, his monster friend that lives in his room, is very nervous about it. Ramón has just the idea to help Cucuy embrace the spirit of the holiday and will be by his side the entire time.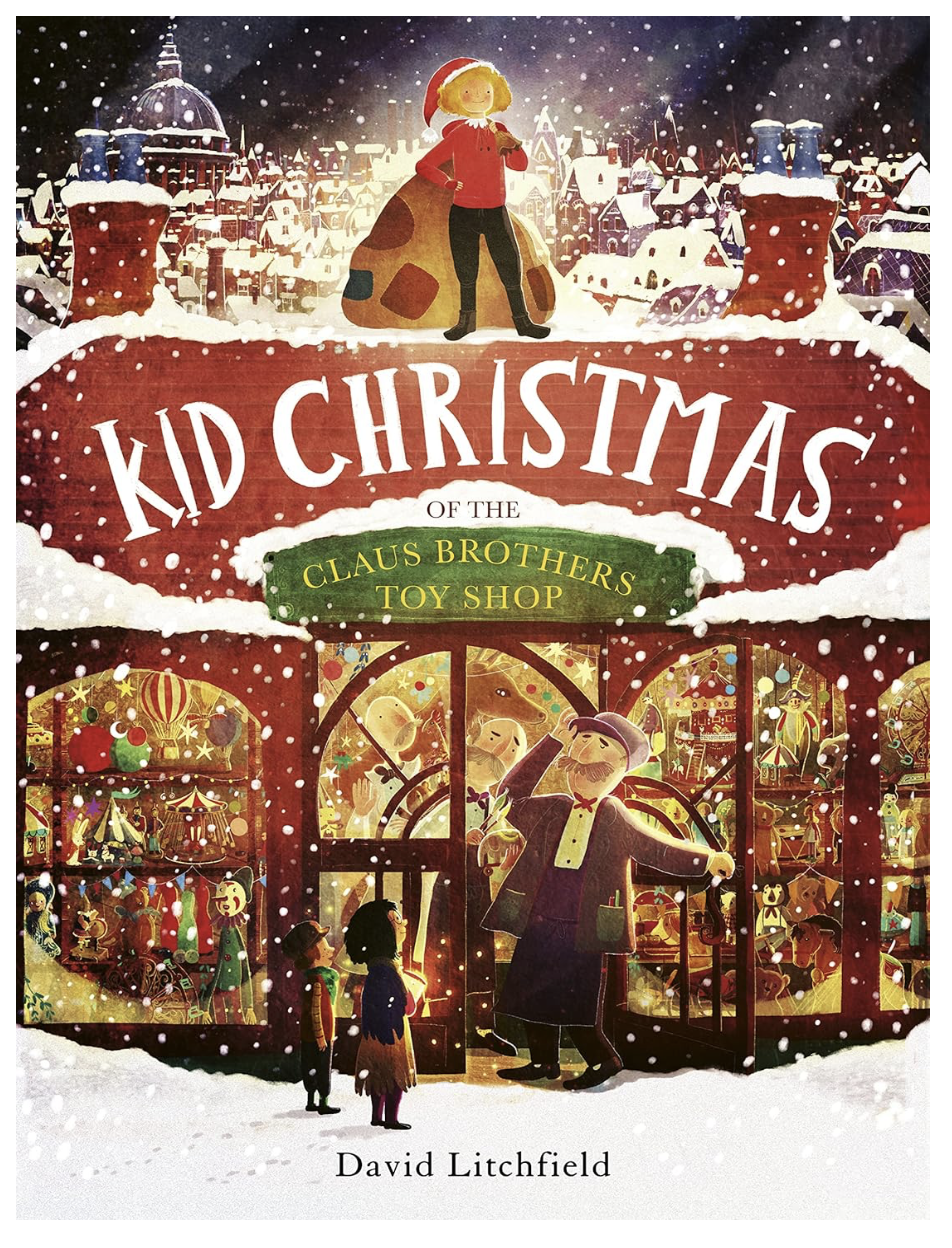 Kid Christmas: of the Claus Brothers Toy Store by David Litchfield
This uplifting Christmas story tells the tale of young Nicky Claus, who wanted to make every child in the city happy, even if it was for just one day.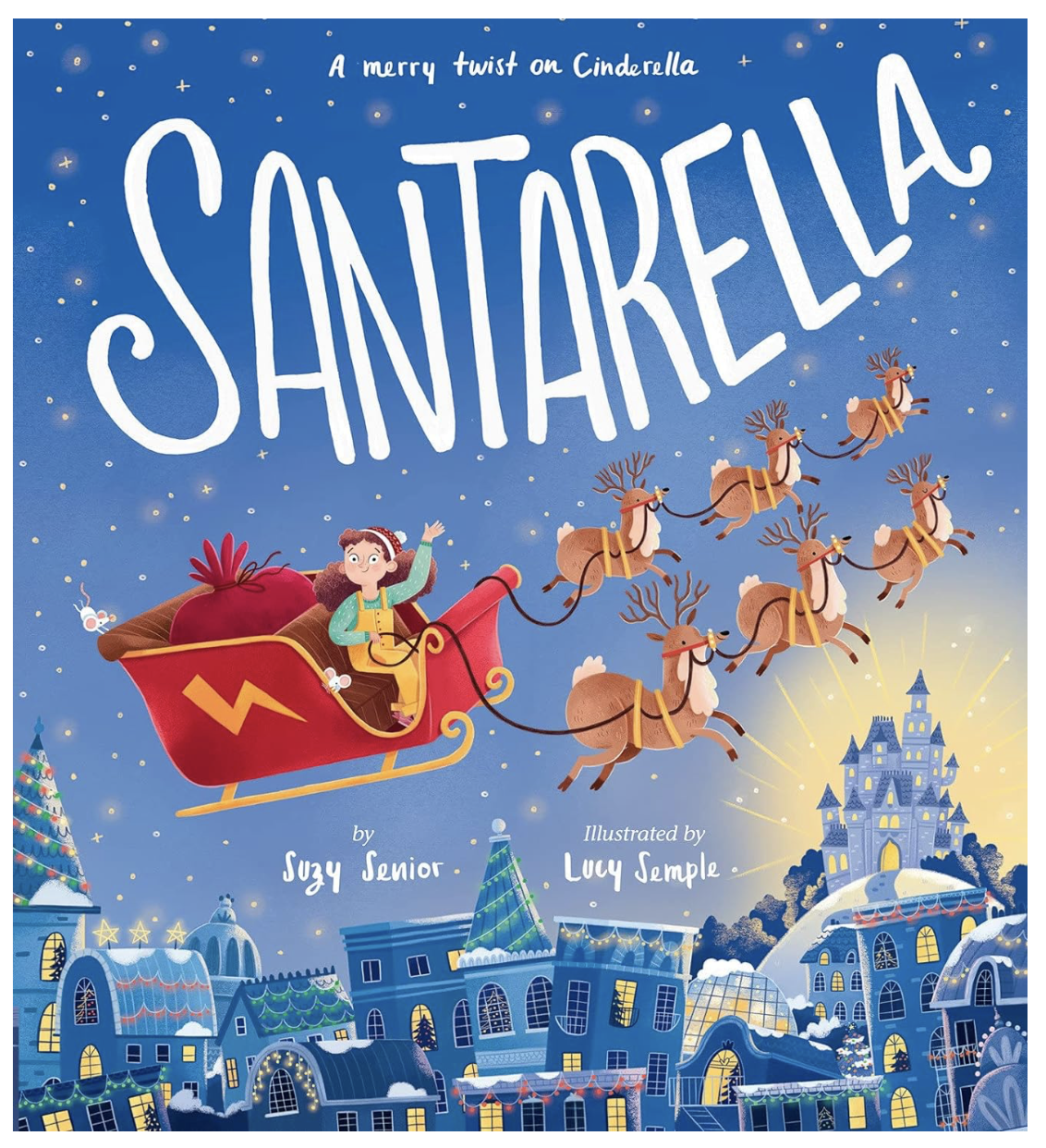 Santarella by Suzy Senior
Fractured fairy tales are one of my very very favorite categories of books. In this merry twist on Cinderella, Santa Claus hurts his back and the only one who can help deliver toys is Cinderella – or should we call her…Santarella!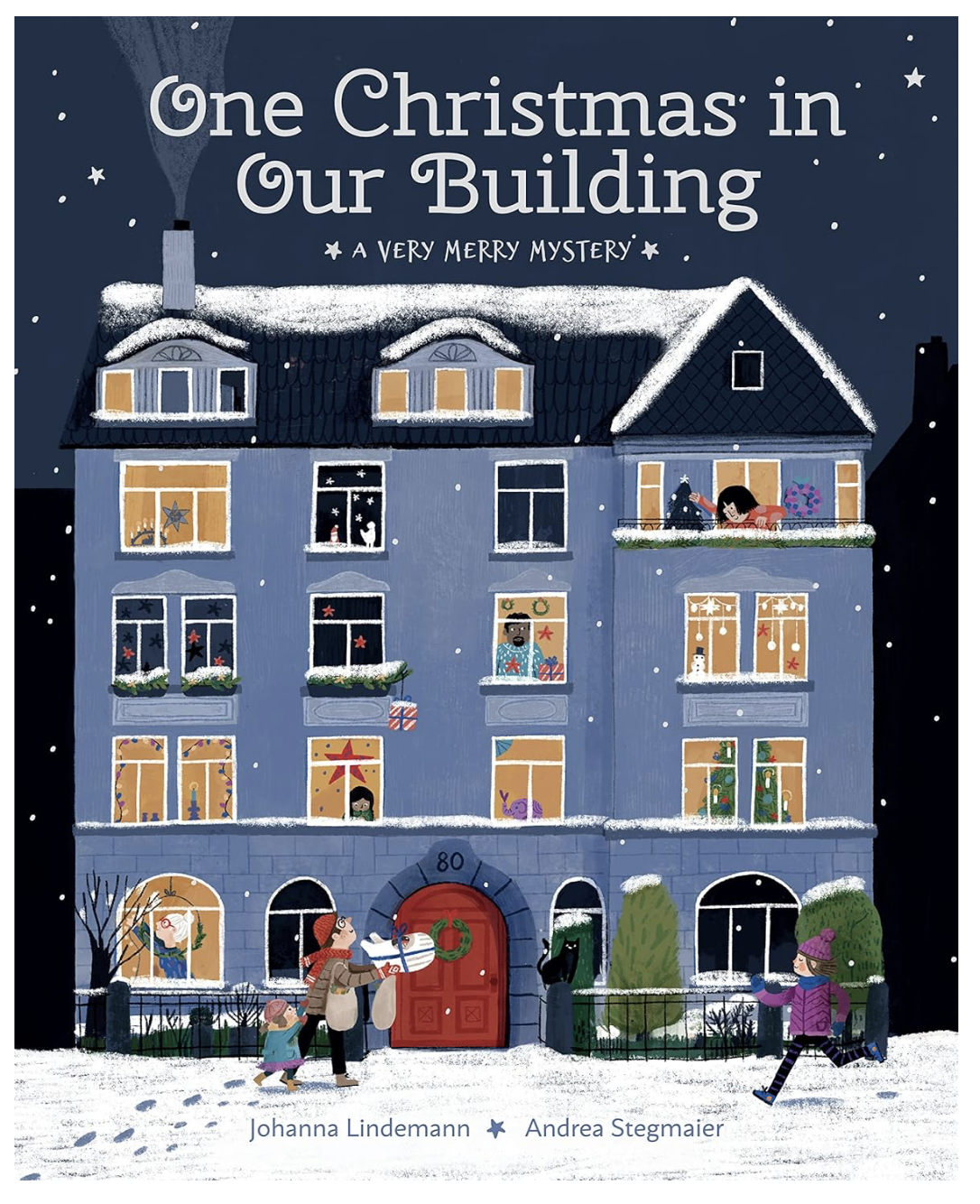 One Christmas in Our Building by Johanna Lindemann
This one had me at "A Very Merry Mystery". When their Christmas turkey disappears, Emma and her parents ask all of their neighbors if anyone has seen it, but there is no turkey to be found. As the family sits down for Christmas spaghetti instead, all of their neighbors show up with plenty of food and treats to share.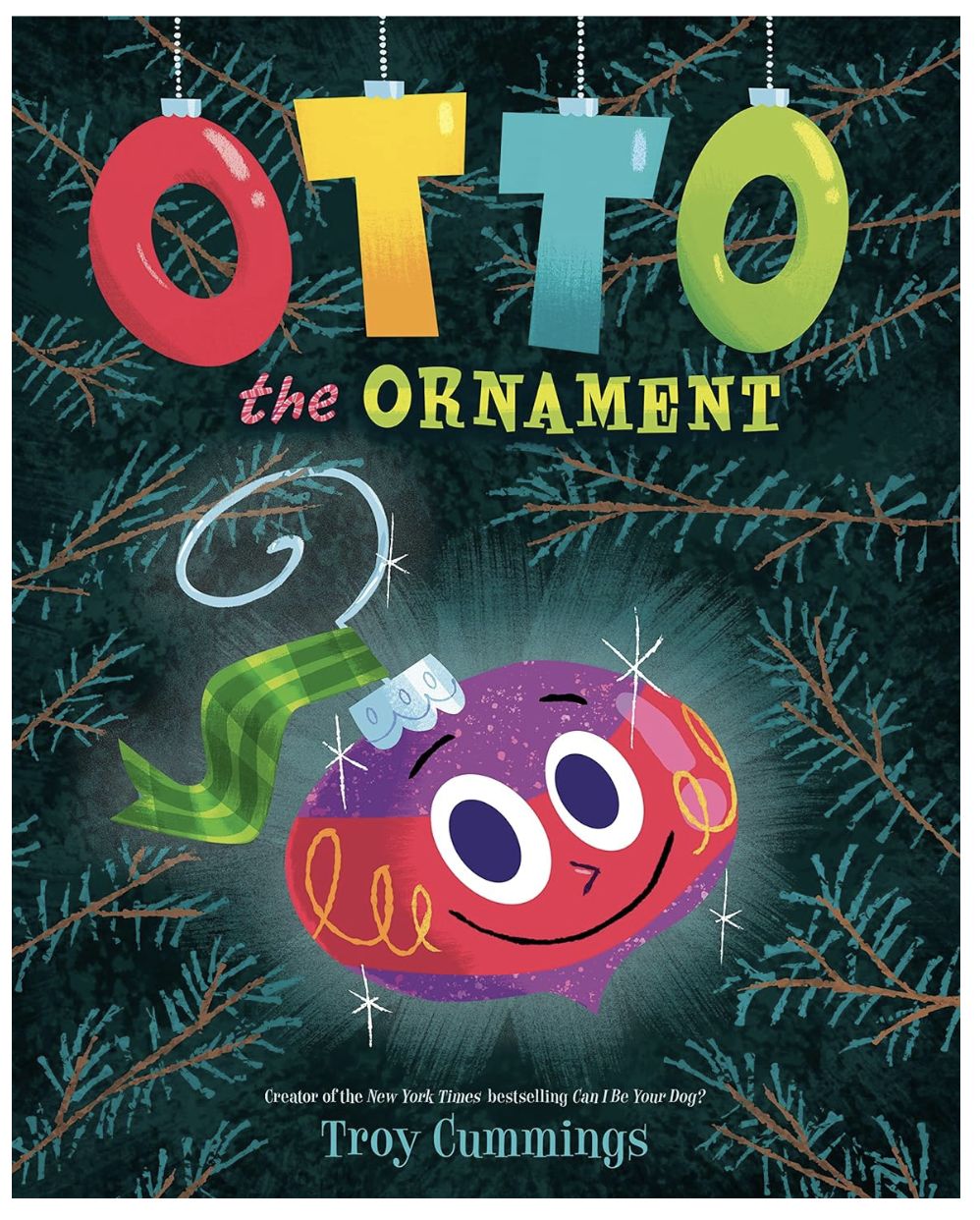 Otto the Ornament by Troy Cummings
Otto, a super-snazzy Christmas tree ornament, thinks he should be placed at the top of tree to be admired, but then he realizes where he really wants to be. The message of this one is truly heartfelt, but wraps plenty of humor throughout.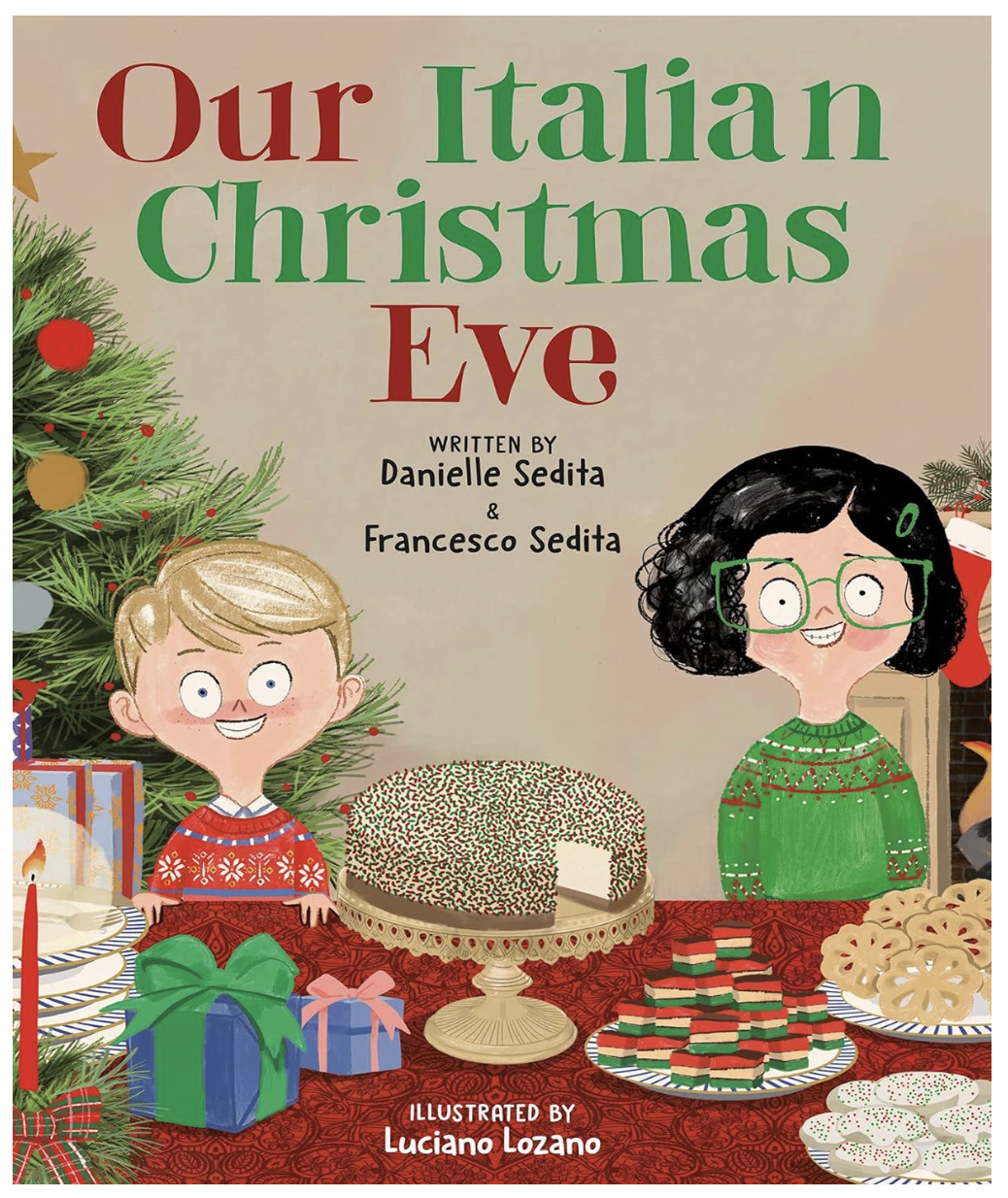 Our Italian Christmas Eve by Danielle Sedita
Danielle and Francesco are filled with the excitement of the holiday season and are surrounded by more family than they can count. But when someone forgets the dessert, will they remember their mother's cheesecake recipe in time to save Christmas? You bet I'll be making the cheesecake recipe that is included in the book!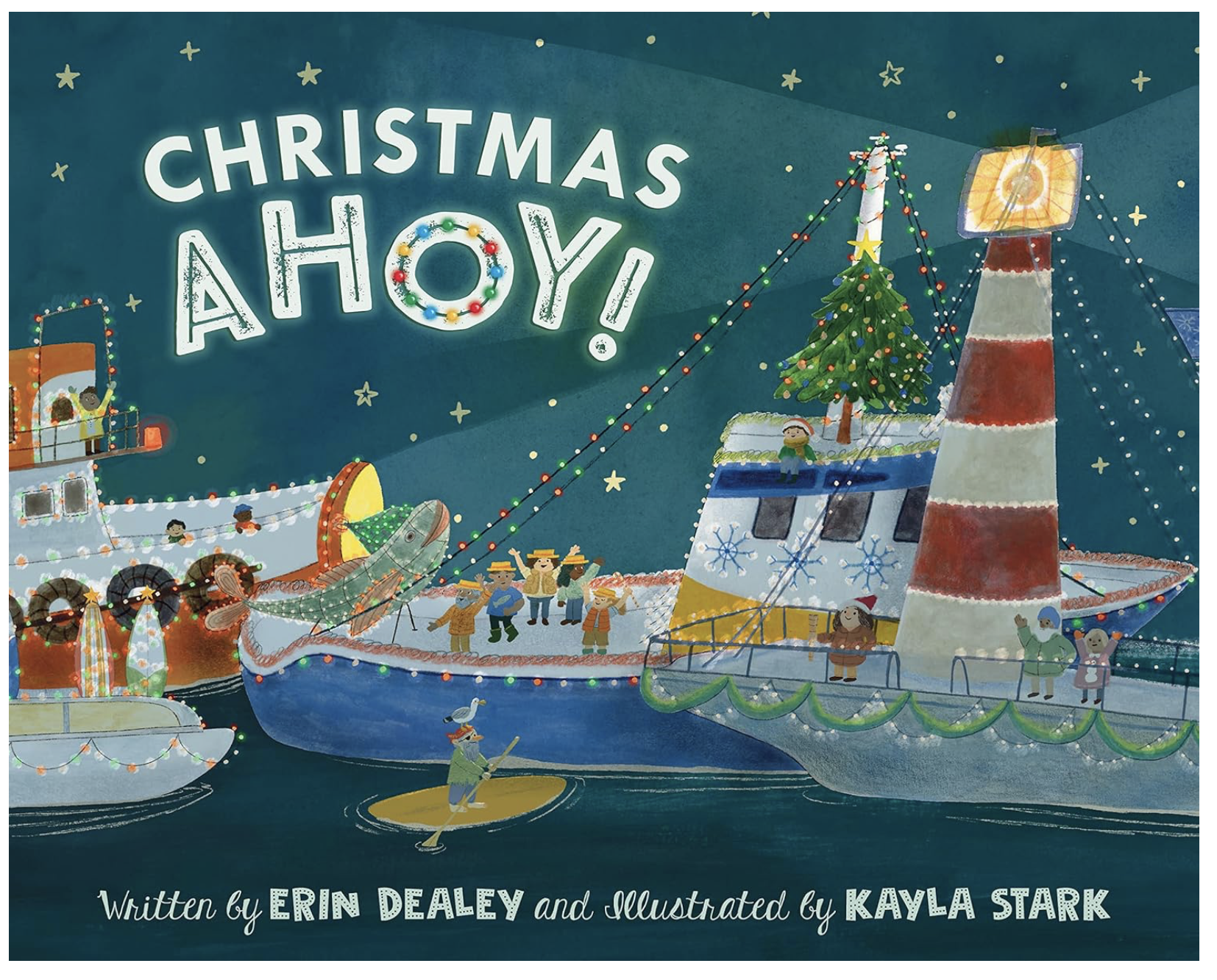 Christmas Ahoy! by Erin Dealey
This is a magical Christmas counting book (full of rhyme) about a Christmas boat parade. There are lights, decorations, and a lot of creativity. Yes, these are real, and yes, I would love to one day see one! If you have a boat lover, there is also plenty of additional boat descriptions at the back of the book.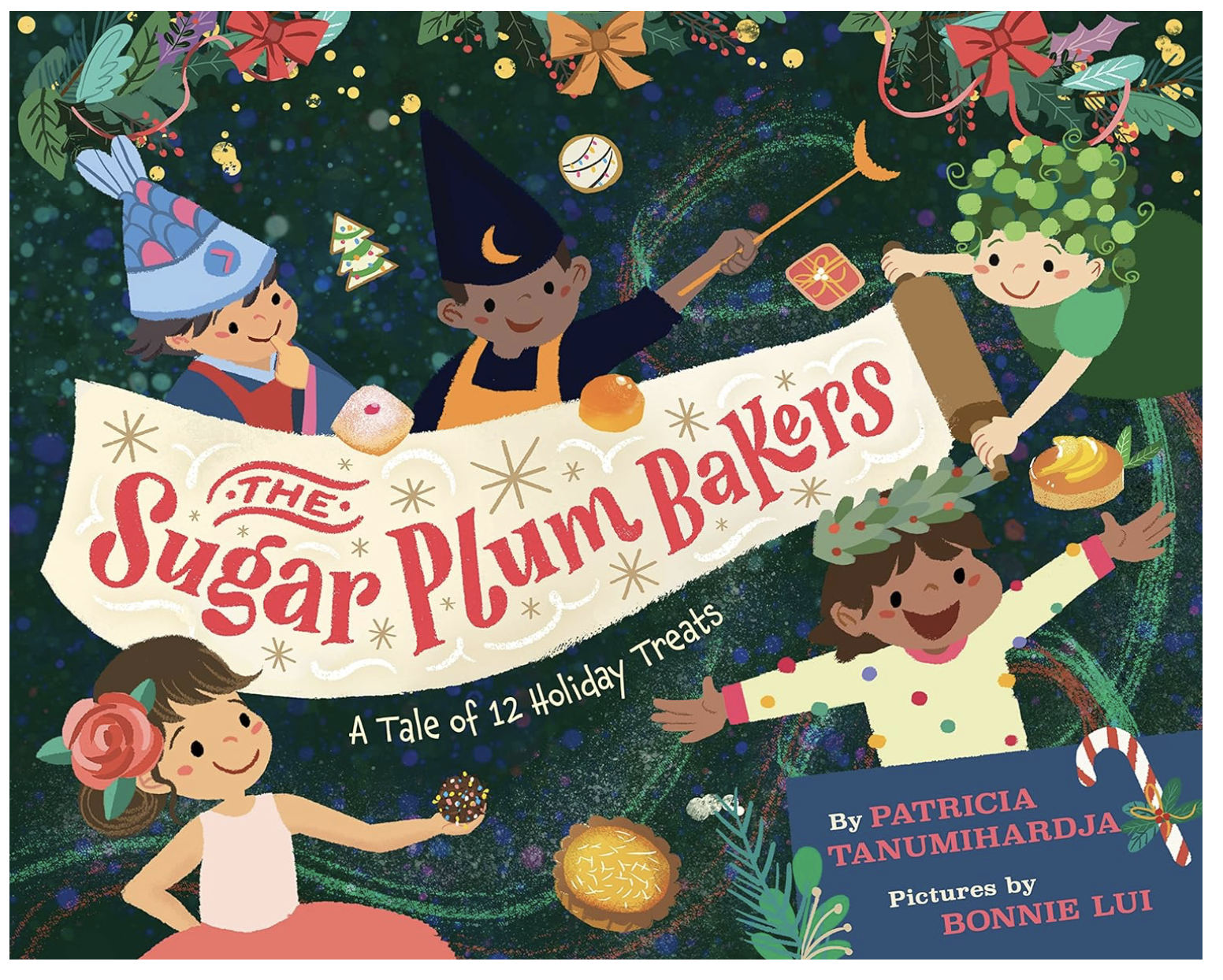 The Sugar Plum Bakers: And the 12 Holiday Treats by Pat Tanumihardja
All I wanted to do after reading this sweet book was head to the kitchen and start baking! Sugar Plum, Mr. Gingerbread, and their bakerinas prepare twelve delicious holiday treats from all around the world.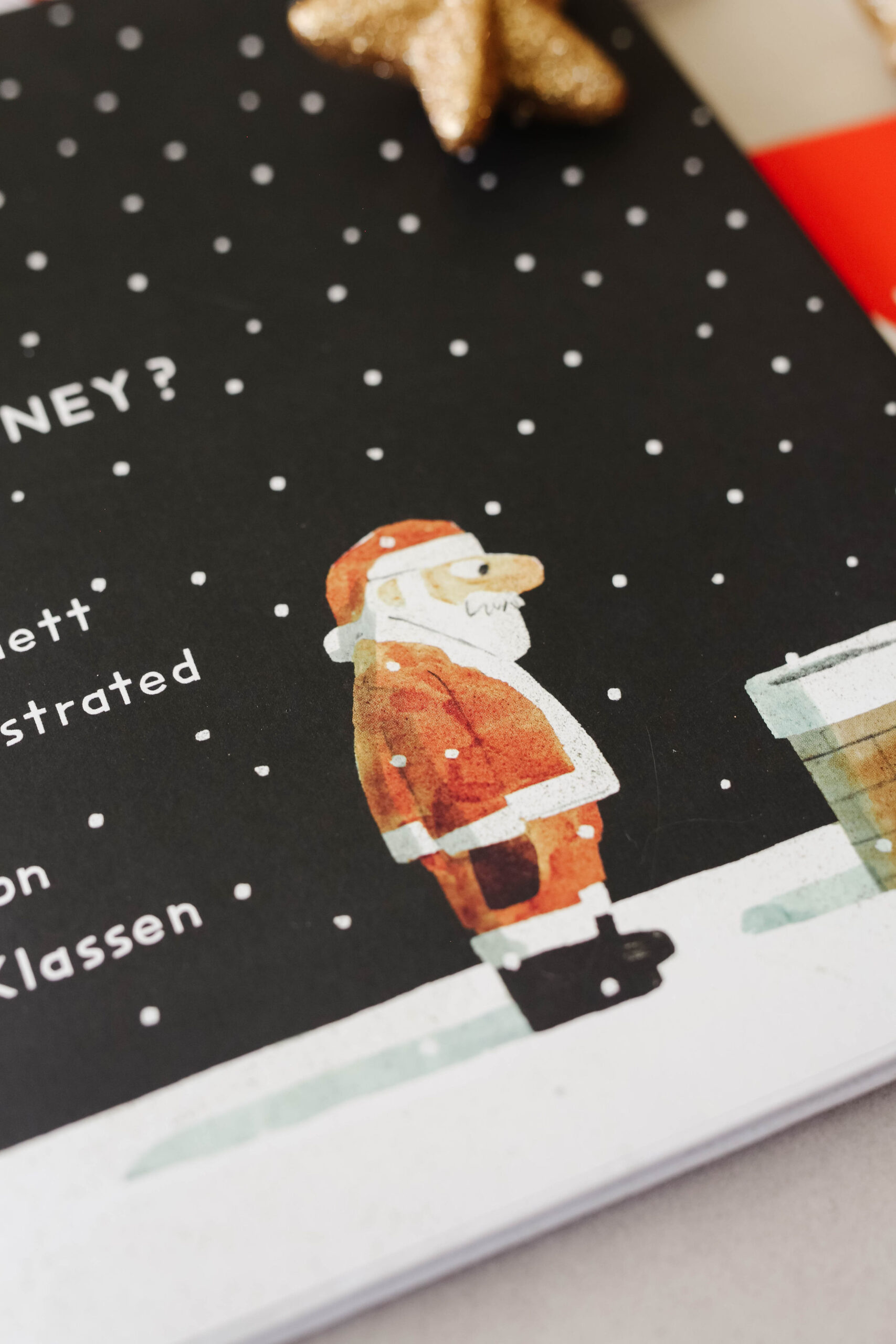 And if you'd like a printable copy of this book list of children's books for that you can take to your library or screenshot on your phone for easy access, just pop in your email address below and it'll come right to your inbox!
if you liked this post about new christmas picture books, you might also like these other posts: