We're spending Christmas with my parents in Las Vegas this year.
My parents moved from the house I grew up in more than a decade ago (just a few weeks before I graduated from high school), and so I'm used to coming to the "new" house when we come to visit.
But when I think of Christmas with my parents, I think of that old house, and I especially think of the Christmas of 1999.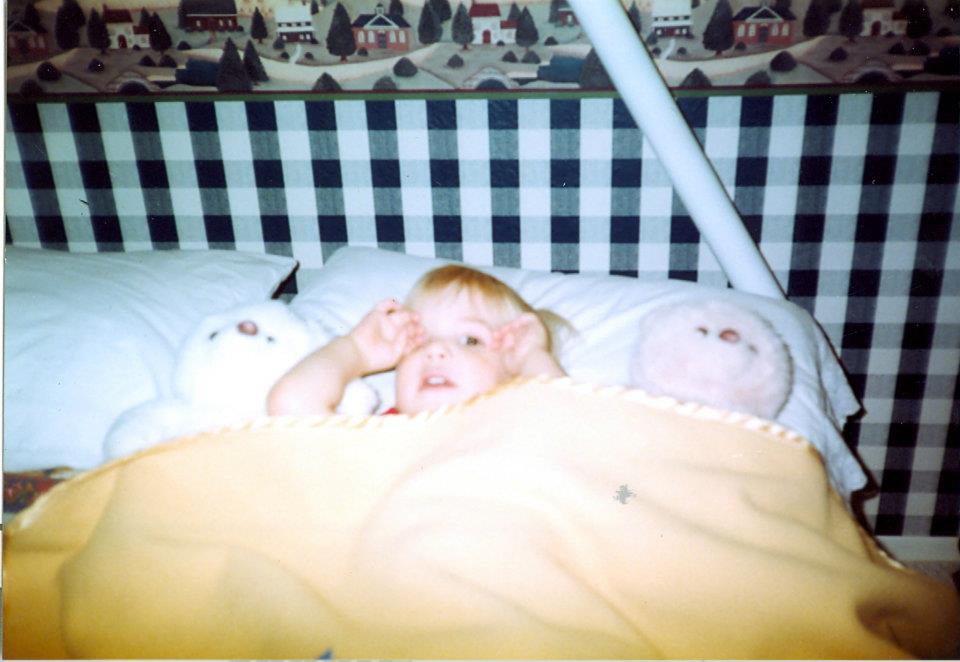 A few weeks before Christmas that year, my youngest brother, Shepard, was diagnosed with a malignant brain tumor.
The doctor recommend that my parents take Shepard to San Francisco for brain surgery. "If this was my child," he told them, "I wouldn't send him to anyone in Las Vegas."
My mom, Shepard, and my dad's mom spent about a week in San Francisco (my dad was there for the actual surgery, then returned home to be with us other four children and to work), while we waited for news at home and tried to go about normal life.
The night they returned home, we all went to the airport to greet them. This was still nearly two years before 9/11, so you could go up to the actual gate.
I think we all felt a little nervous about seeing Shepard with a shaved head and enormous scar and stitches on the back of his head, but when he was actually there, his same sweet self, we were all so relieved to see him that we all squeezed in to hug and kiss him.
My mom told us about a kind gentleman on her flight who offered her his first class tickets (Shepard's stitches were done in heavy black thread and with a blanket stitch, so you couldn't miss them if you tried), but my mom insisted they were fine and that the flight was very short anyway.
A few minutes later, the man came back, saying he'd been to the ticket desk and upgraded her tickets and that this was something he and his wife really wanted to do, and merry Christmas. I can't even type that sentence without getting teary.
Since my dad's return a few days earlier, we had worked feverishly to get all the Christmas decorations up inside and the lights on the outside of the house hung before my mom and Shepard returned.
When we pulled up the house, my mom commented on the lights, but Shepard, sitting in the back seat, didn't see them.
Then, as we all piled out of the car, he looked up at the house, lit up in the dark with hundreds of tiny lights, and whispered, "Home."
Everyone got a little teary.
That was a Christmas our whole family remembers. There was so much gratitude and love, but also nervous anticipation for what might lay ahead, with chemotherapy was fast approaching in January.
It was also Shepard's last Christmas. He died 26 days before Christmas in 2000. His presents were already wrapped under the tree – presents we've never unwrapped and that we put back under the tree year after year (I'd bought, but not wrapped, a little umbrella for him that I gave to Ella for her third birthday, 12 and a half years later).
I'll never be able to think about Christmas without thinking of that Christmas.