There's something so delightful about rainbow foods, isn't there? (Let's be honest. . . rainbow anything!).
And St. Patrick's Day is the ideal day to whip out some fun rainbow foods for your kids.
Some of these are very simple, while some are a bit more intense, but whatever your celebrating speed is, I hope you'll find some fun inspiration to celebrate on March 17th!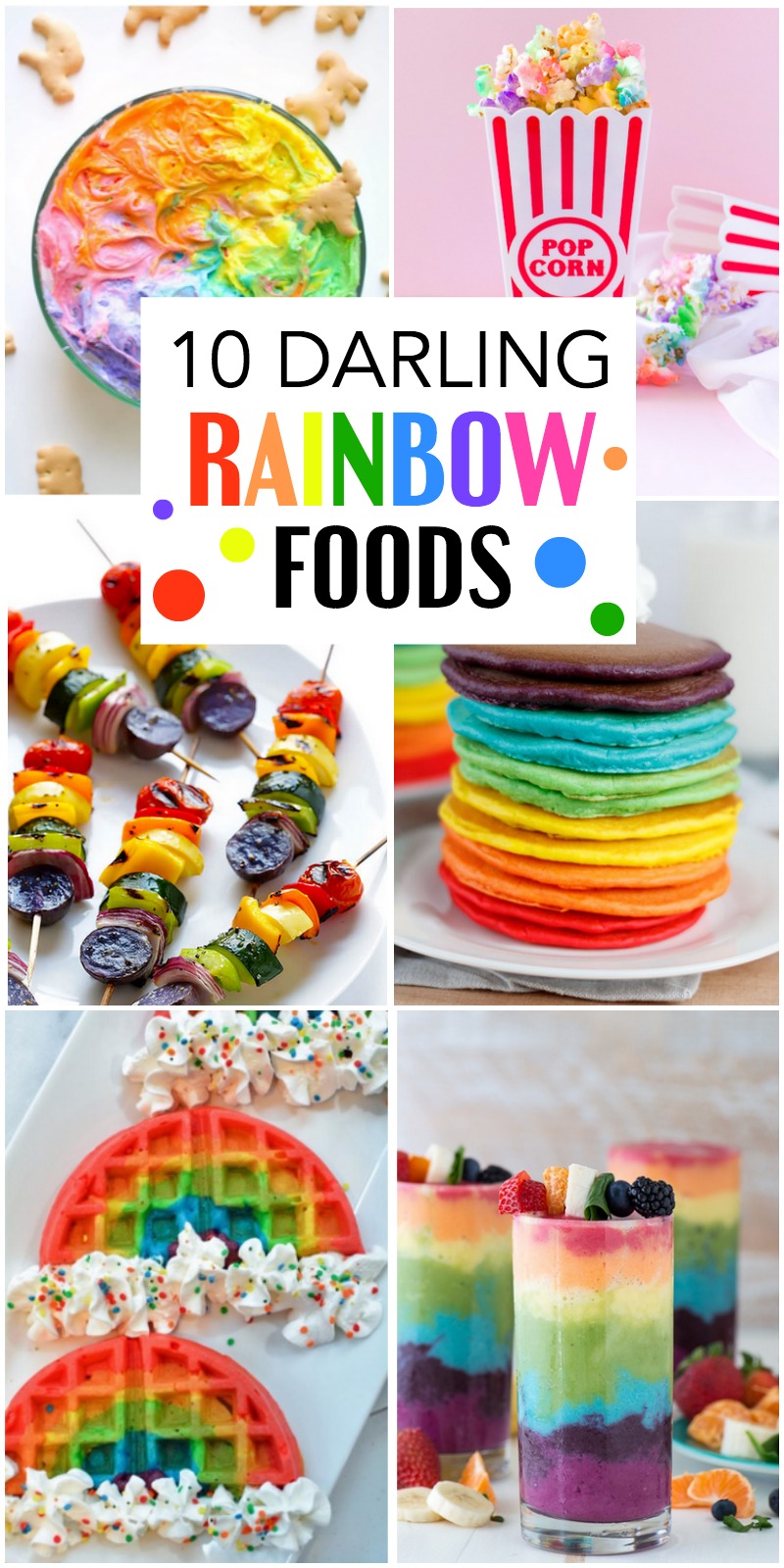 10 Darling Rainbow Foods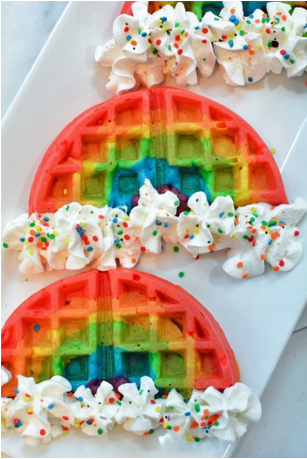 rainbow waffles
I mean . . . if there is a kid alive who wouldn't be thrilled to see these rainbow waffles at breakfast, I want to meet that kid.
Instructions for these rainbow waffles here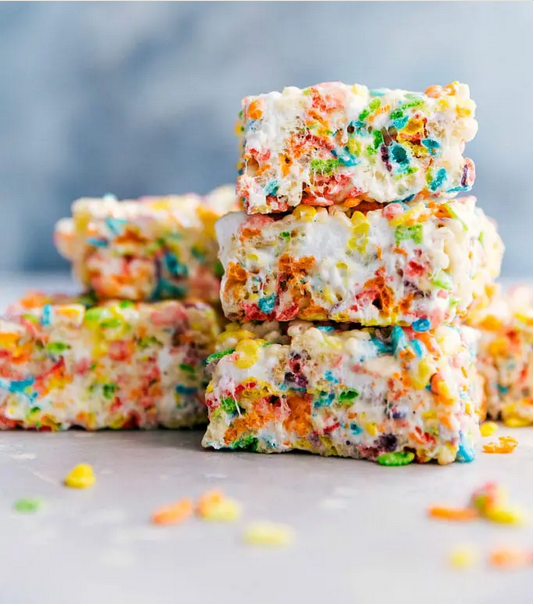 RAInbow rice krispieS
This takes your basic rice krispie treat to a whole new level, and I'm HERE for it.
Instructions for the rainbow rice krispies here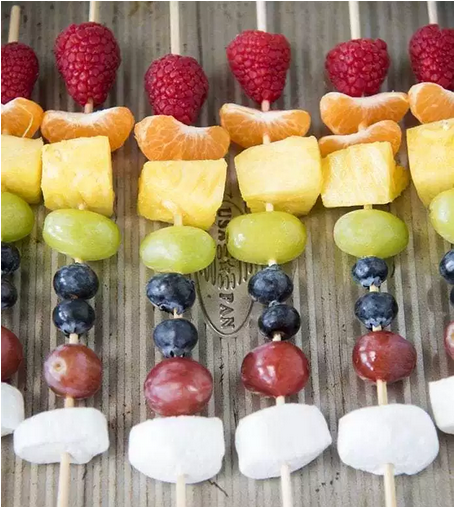 rainbow fruit kabobs
These are so cute and the perfect afternoon snack. Even better, make your kids assemble them!
Instructions for the rainbow fruit kabobs here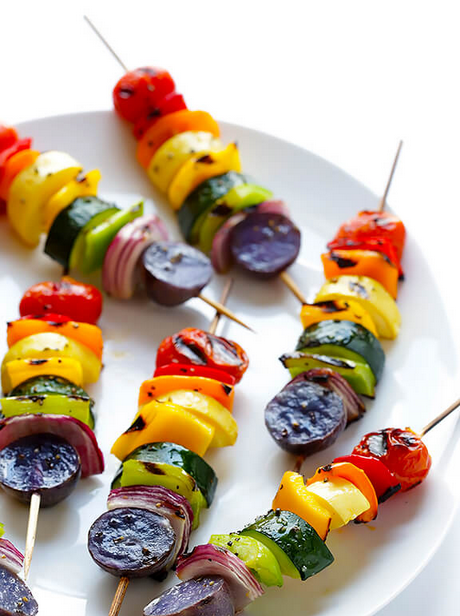 rainbow veggie skewers
This is a fun side dish for dinner – who knew vegetables could be so gorgeous?
Instructions for rainbow veggie skewers here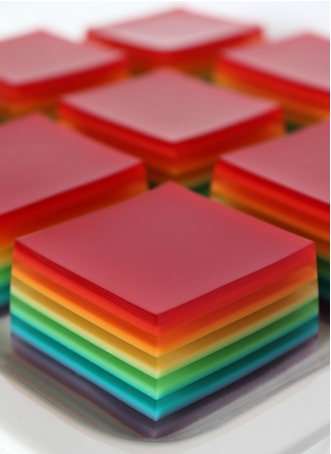 rainbow jello
This rainbow jello takes COMMITMENT, but it is undeniably gorgeous.
Instructions for rainbow jello here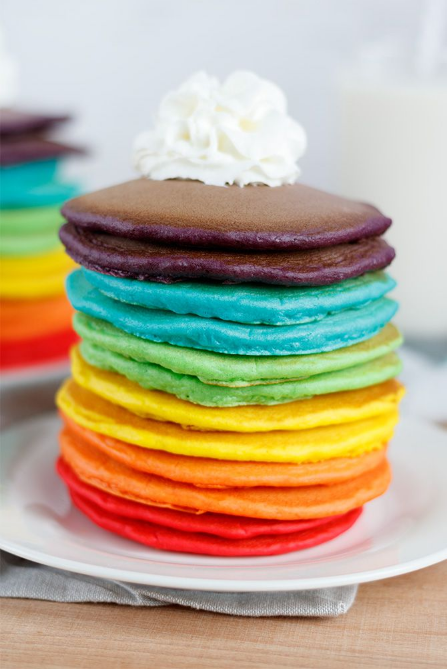 rainbow pancakes
Sign me right up for these rainbow pancakes – aren't they pretty?
Instructions for rainbow pancakes here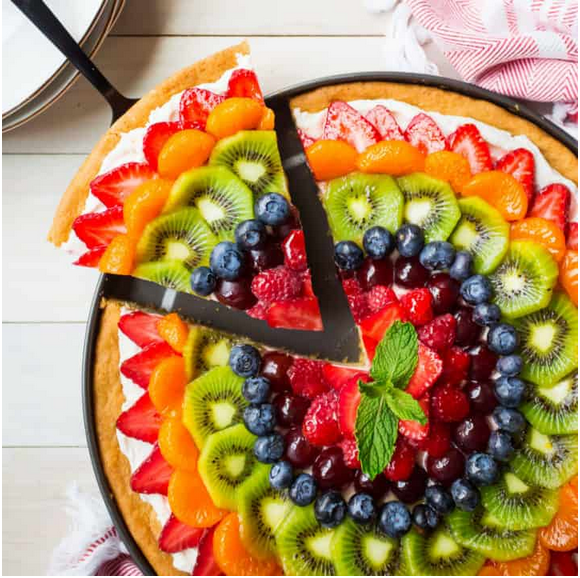 rainbow fruit pizza
If I had to choose just one of the rainbow foods on this list, it'd have to be this one. It's so so pretty!
Instructions for rainbow fruit pizza here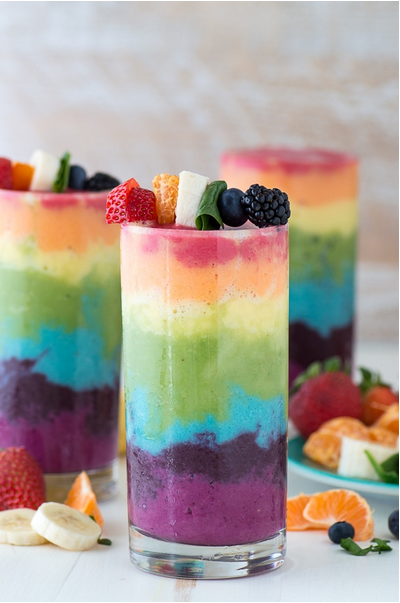 rainbow smoothie
My smoothies usually look like green/brown sludge (thanks, spinach), but these smoothies are works of art.
Instructions for a rainbow smoothie here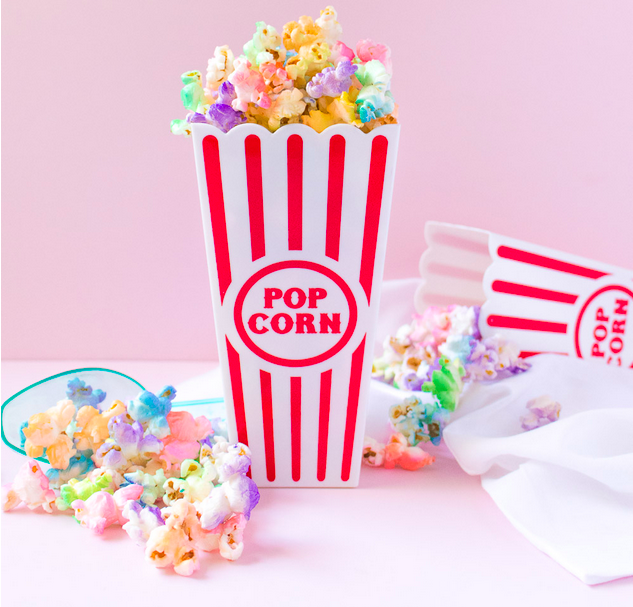 rainbow popcorn
Who wants plain white popcorn  when you can have this rainbow popcorn instead?
Instructions for rainbow popcorn here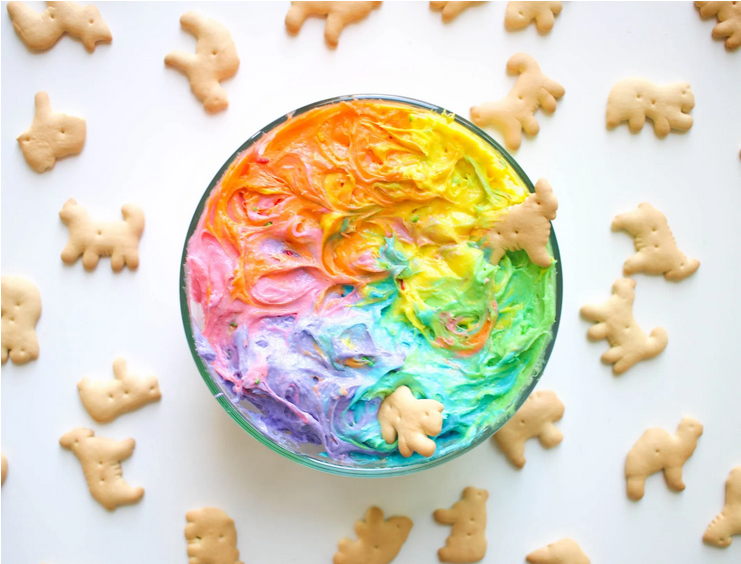 rainbow funfetti dip
My children would 100% LOSE THEIR MIND if they came home from school and saw this rainbow snack. You could also dip apple slices in it for a bit more nutrition (small though that might be. . . ).
Instructions for rainbow funfetti dip here
If you liked these rainbow foods, you might also like these posts: