Looking for fun, easy St Patrick's Day recipes to serve for breakfast for your family? This egg-in-the-hole recipe is fun, easy, and festive! And unlike many St Patrick's breakfasts, it's even nutritious!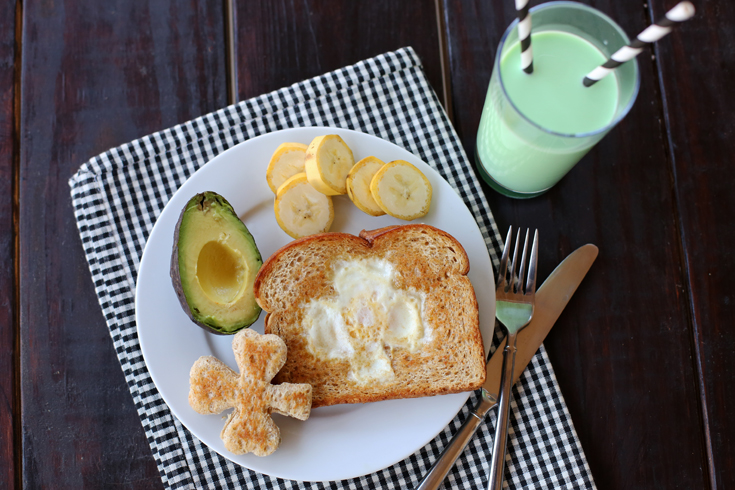 A few years ago, I discovered "Egg in the Hole" (or "Toad in a Hole" or "Peek a Boo Eggs") – when I snapped a picture of them on Instagram, I was flooded with the various names people call them.
When Ella asked me the other day if there were any holidays between now and Easter, I told  her about St. Patrick's Day and I figured I could up my game at least a tiny bit to celebrate.
My stash of St Patrick's Day recipes is very small (basically this one and this shamrock cinnamon toast, which also makes for a fun St Patricks breakfast), but this one is such a winner and it's such a minor holiday, that I don't need much more.
I pulled out my clover cookie cutter (why I own one, I have no idea, but this is the kind of thing that makes you afraid to do Konmari) and put it to good use here.
And best of all, when you cut into the egg at the end, there's the pot of gold waiting for you in the middle! On non-holidays, you'd probably call it the yolk.
Add a green smoothie (or a glass of green milk), a few banana coins or pineapple chunks to act as gold and you're basically winning at St. Patrick's Day.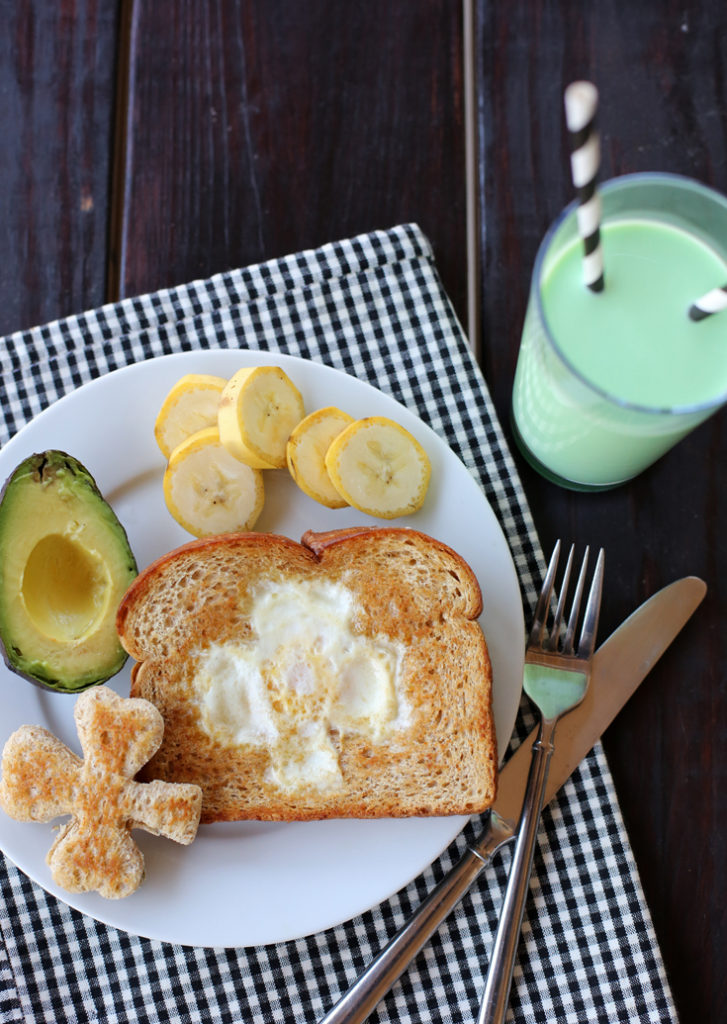 St patrick's day toast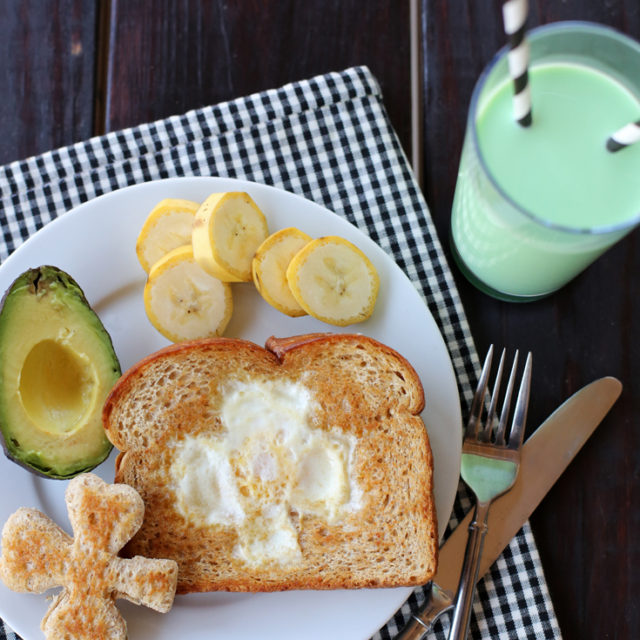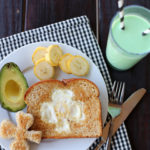 Pot-of-Gold Egg and Toast for St. Patrick's Day
Looking for festive, easy St Patrick's Day recipes? Check out this recipe for egg-in-the-hole the whole family will love! The best St Patrick's breakfast.
Ingredients
1/2

tbsp

butter, divided

1

slice

of bread

1

egg

salt and pepper
Instructions
In a frying pan over medium heat, melt half the butter.

While it melts, cut a clover out of the center of your bread with a cookie cutter. Set the center aside (you can eat them plain or toast them in the skillet, too) and place the toast frame in the melted butter in the skillet. Crack the egg into the center of the bread, tilting the pan slightly to make sure the egg runs into all the clover leaves.

Salt and pepper generously, then let it cook until the egg is set on the bottom.

With a spatula, lift the bread and egg out of the frying pan, drop the other half of the butter in and let it melt for a second or two, before flipping the bread and egg over onto it so the other side of the egg can cook.

Let cook 1-2 minutes, then remove and serve immediately.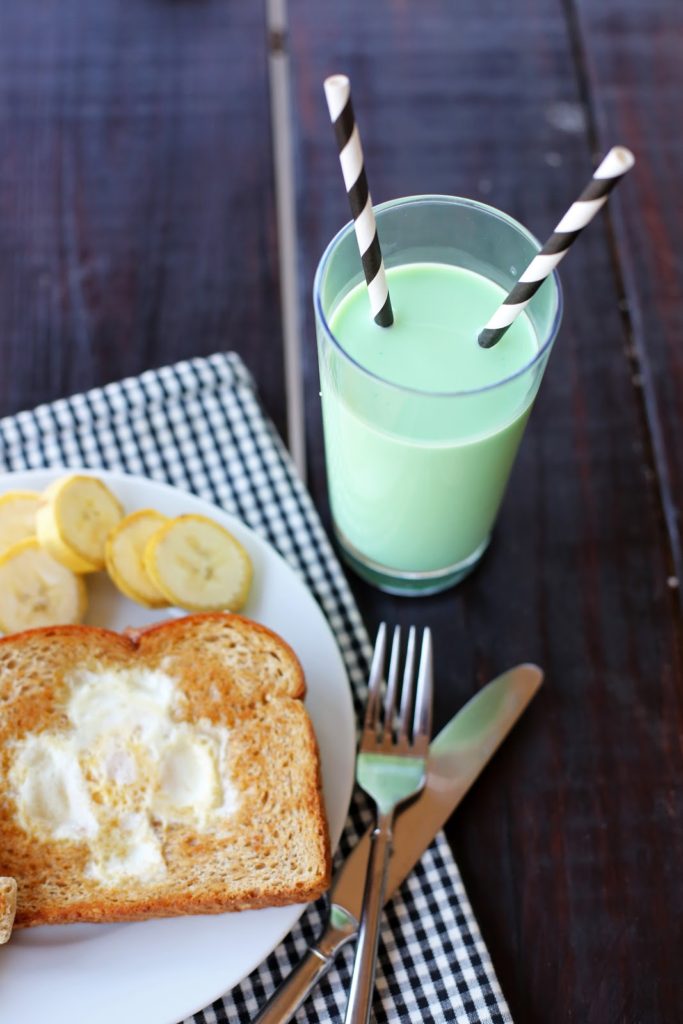 And if you have other St Patrick's Day recipes, I'd love to hear them!
if you liked this pot of gold egg and toast recipe, you might like these other posts: