Between Christmas and a few birthdays early in the year, our game collection has really grown and it's been so fun to learn some new games (plus pick up a few old ones that have been sitting in our game cupboard for a long time!).
Here are five that have been big hits at our house: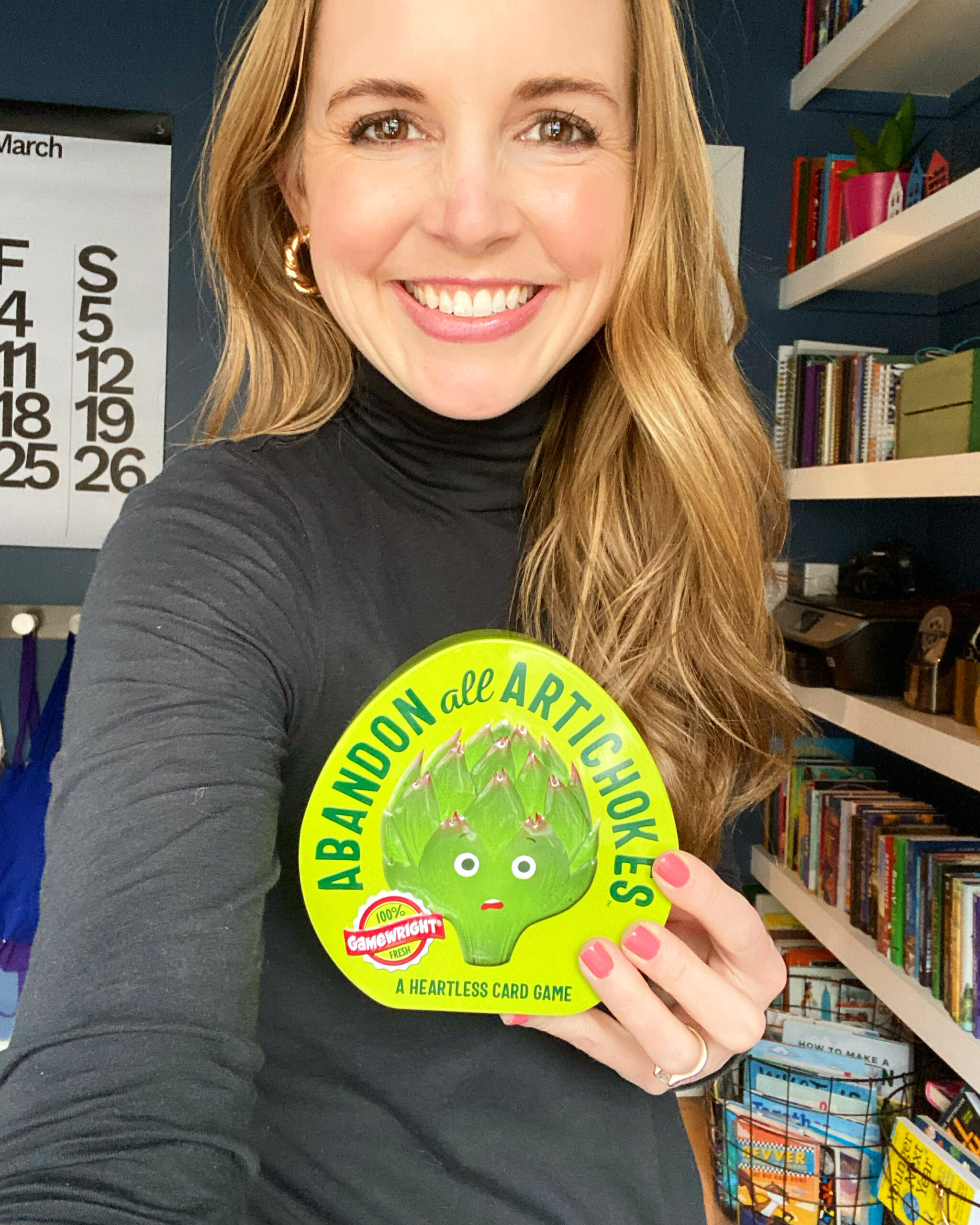 5 Favorite New Games
Abandon All Artichokes
We gave this game to Star for her seventh birthday and it's been a big hit (Ella especially LOVES this one and wins most of the time). You start with 10 artichoke cards and your goal is to both gather new cards and get rid of enough artichokes that you're able to draw a hand of five cards that has zero artichoke cards. It's a fun, pretty fast one!
Scattegories
We've had this game FOREVER but only really started playing it at Christmas when it suddenly became the family game to play! Everyone except Tally (who just turned 5) can play and it's one of the few games that Star actively asks to play.
The Crew
I put this game in Bart's stocking for Christmas and we've been playing it ever since. It's kind of different than any game I've ever played – it's a collaborative card game and there are 50 something rounds to play. Ella, Bart and I have been slowly working our way through the rounds – we've done about 15 so far. Each one gets progressively more challenging and it's really fun to work together to win each one.
Karuba
I gave this one to Bart for Christmas but mainly Ella and I or Tally and I play (you can play with up to four people). You use tiles to build a path from your four starting points to your four end points, hoping to get there before your teammates and it's quite different from any of our other games. I especially love this one!
Cahoots
This was the game we gave Ani for Christmas and despite the fact that it says 10 and up, everyone including five-year-old Tally can play it. Basically you're trying to do patterns of cards and everyone works together to clear all the patterns before you run out of cards. You can move the level of difficulty up or down. It's a winner!
Any other favorite new games at your house? I'm always looking for new ones – family games are one of our favorite activities!
if you liked this post about our favorite new games, you might also like these other posts: