We're definitely a family that loves games and we're always on the lookout for games that our whole family can play together.
We love Splendor, for instance, but it's only for four people and it's definitely too complicated for our younger girls.
So finding a game that at least six people can play AND that will be fun for the adults and older kids but can be played by a four year old is definitely a tricky proposition.
Fortunately, we keep finding new games that fit these requirements and I've collected ten of the best family games that we've found that we all enjoy playing.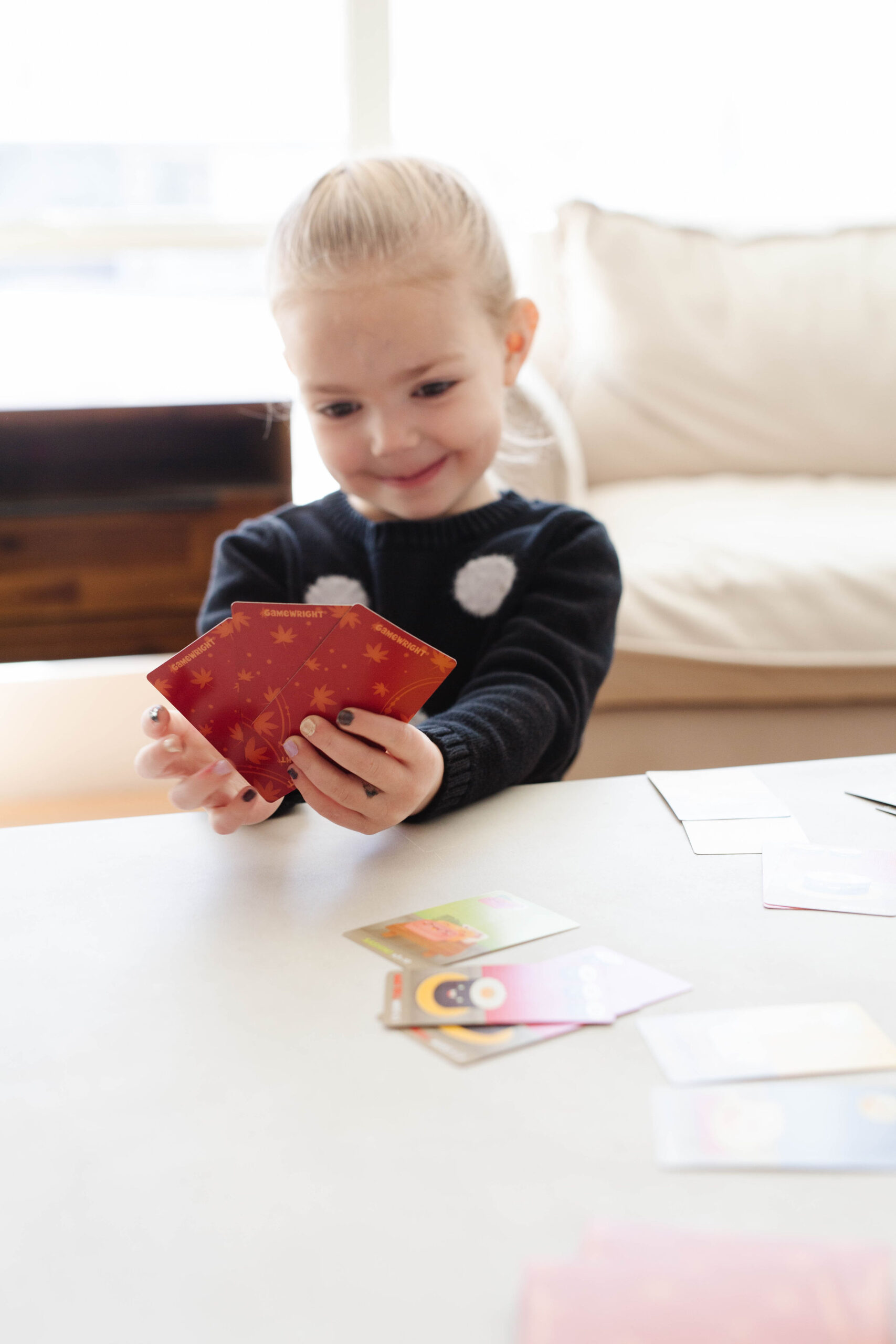 10 Best Family Games
SUSHI GO
This is my current favorite family game because it's pretty quick (we can play all three rounds in about 15 minutes) and I just find it endlessly delightful as you try to choose the correct kinds of sushi to stock up on and pass along the ones you don't want. It's one of those games that sounds complicated when someone explains it to you and then after about 30 seconds of playing, you've got it down.
COVER YOUR ASSETS
We have played Cover Your Assets as a family about a million times over the past three years and it never gets old (or less stressful!). You try to get pairs of assets (stocks, jewelry, houses, etc) and then steal others' assets while protecting your own. Tally has been playing this game very competently since before her fourth birthday, plus adding up the scores is great math practice for the older girls.
THE BEARS AND THE BEES
The Bears and the Bees is a simple but surprisingly fun game where you're matching colors to make a giant beehive. It's pretty quick and has a small deck, so it's perfect for taking along with you or playing a quick game before dinner or bedtime. (Do I always accidentally call it "the birds and the bees"? Yes, I do). Also, it's just so PRETTY.
DOUBLE DITTO
This is a new addition to our family game collection (Bart's sister gave it to us for Christmas) and it's been a hit! Everyone has a score sheet and you turn over the top card which will have a category like "Fruits" or "Things at the Beach" and you write down two answers. If you and someone else get the same answer, you each get one point. If both of your answers have a match with someone else, you get three points. It's ridiculously cute to see Tally sound out words and we always have her tell her answers first because she has a tendency to change them as she hears other people say theirs.
GNOMIN' AROUND
This is a really beautifully illustrated card game version of Golf, where you're going for the lowest possible score. Tally and I play this one together all the time, but you can have a whole bunch of people play too, which is great.
LOOT
We've had this pirate-themed game for several years and its always a hit. You have ships worth different amounts of coins and so you have to decide on each round which ships are worth trying to capture and which ones you should let go to someone else.
CAHOOTS
This is another new-to-us game that we got for Christmas and it's the only collaborative game on this list. It says 10+ on the box, but Tally can play it just fine. Since you're all working together, it's not hard to give her a little assistance as needed.
ENCHANTED FOREST
This is the only board game on this list because most board games can't accommodate more than four players but this one can be played by six and it's surprisingly fun to dart around the board, peeking under trees and trying to remember what was hidden under each one.
SPOT IT
When it comes to a quick family game that everyone can play, I don't think it gets better than Spot It. This one never gets old and I could play this one all day long with kids or adults (in fact, one time we played a VERY competitive few rounds of it in a toy store with another couple while we waited for our dinner reservation).
APPLES TO APPLES
This one has been on repeat at our house for the last few months and I have to admit it's not my favorite, but I don't hate it (and the girls absolutely love it). Tally can't read most of the cards yet, so we read them aloud for her when she's the judge (and she mostly just guesses which card to put down when someone else is judging and frankly, she wins as much as anyone else).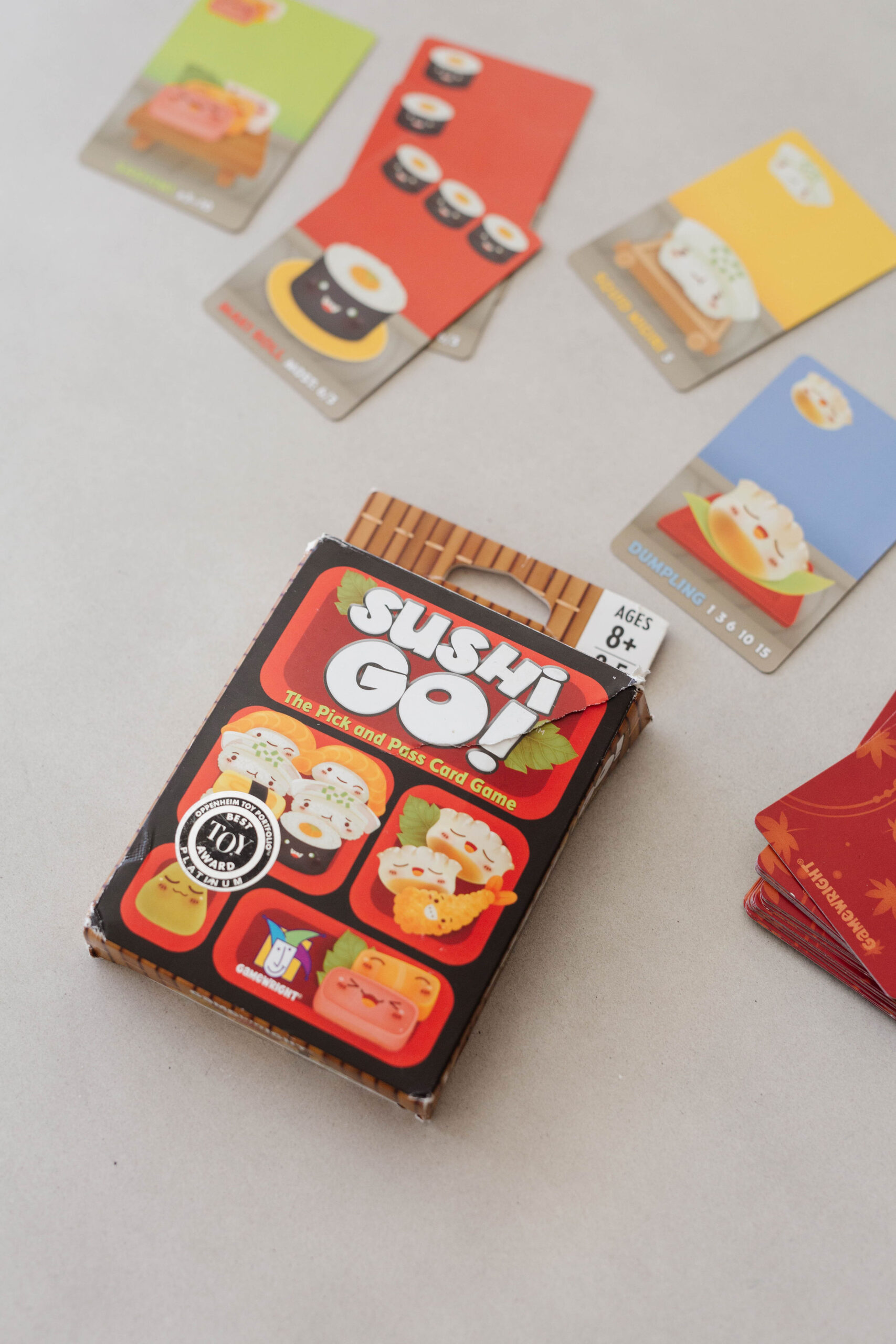 What are your favorite family games to play for all ages ? I'd love to hear!
If you liked this post about the best family games, you might like these posts too: