If you've been around Everyday Reading for 5 minutes, you know we are a GAME FAMILY.
(I won't even tell you how many boxes of games I packed when we moved in May – we just really love games).
We have a full game closet in our basement but we always keep 3-5 games in our kitchen cabinet for easy access.
And one of those games is Cover Your Assets.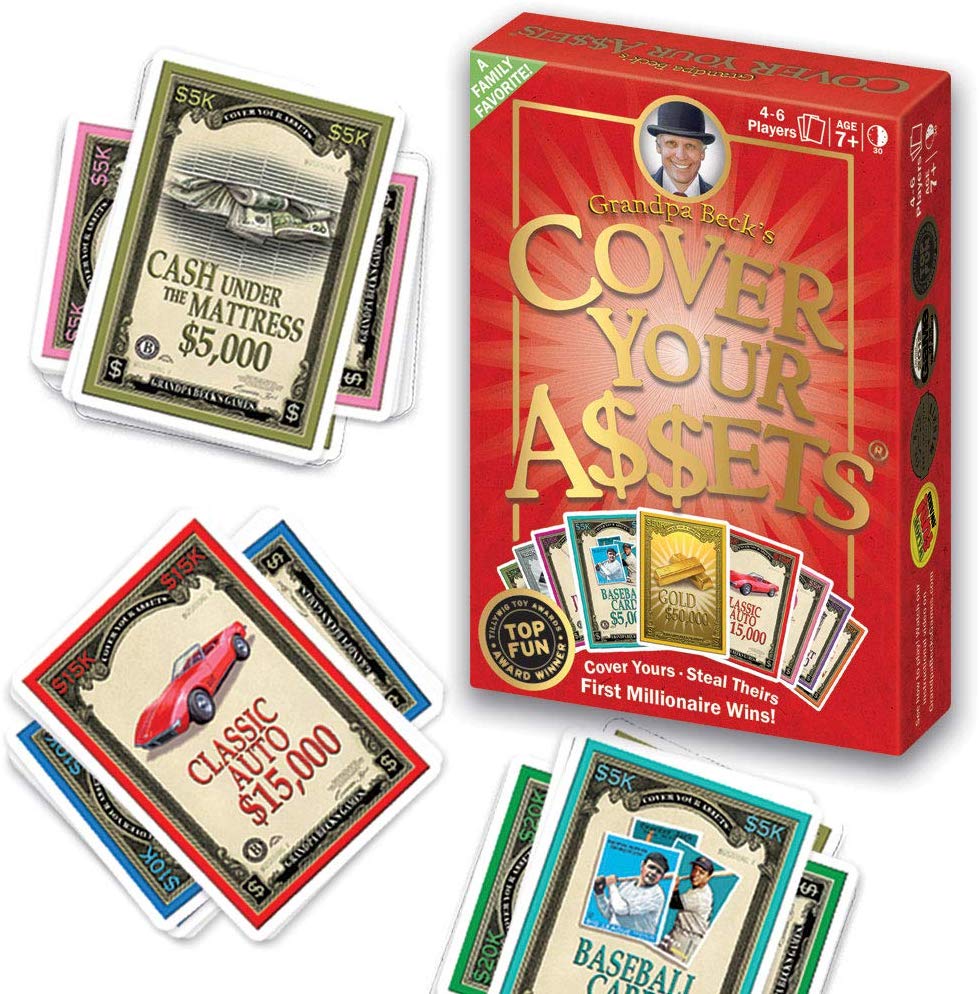 We've probably played this more than any other game we own, and for good reason.
Here are some reasons Cover Your Assets is one of our favorites:
Everyone in our family can play. From our 4 year old to the adults, we've played with the whole family and also played dozens of games just Bart and me when the kids were in bed.
It's quick! We can play a full game in 10ish minutes (once everyone knows how to play)
It's easy to play anywhere. I've played it at the oil change place, on dozens of vacations and even on an airplane!
And right now, it's 40% off!
This is the lowest price I've ever seen on it.
It make a great summer treat for your family, a perfect stocking stuffer if you're thinking ahead for the holidays, a fun gift to give a teacher for their classroom, or a terrific item to stock up on for easy birthday party gifts.
I can't rave enough about how much we love this one – I think you'll love it too!
If you love Cover Your Assets, you might like these posts too: