I've mentioned before that we're a pretty major game family and especially on weekend mornings or after school, it's one of my favorite things to play a game around the kitchen table with whichever girls are interested in playing with me.
I've shared lots of family game recommendations here before, and I thought it was time to add five new favorites, in case you could use a little game playing in your life too.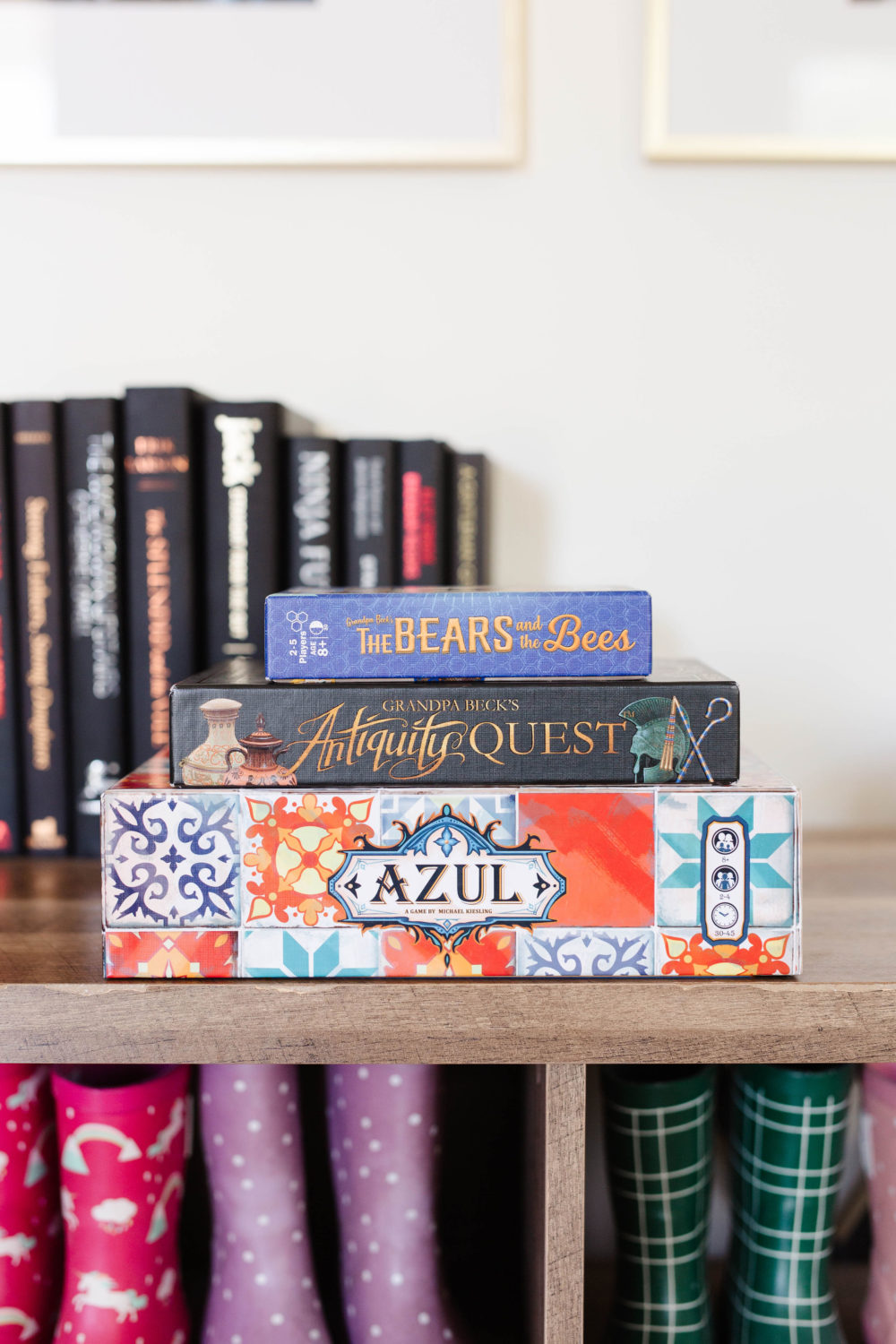 5 New Favorite Family Games
We just bought Azul for Ella for her tenth birthday a few weeks ago, but we got hooked on it over Christmas break when some friends of ours brought it over and taught it to us. It's kind of a pattern making game and it's easy to learn but has enough strategy to keep it interesting game after game.
The Bears and the Bees is a simple but surprisingly fun game where you're matching colors to make a giant beehive. It's pretty quick and has a small deck, so it's perfect for taking along with you or playing a quick game before dinner or bedtime. (Do I always accidentally call it "the birds and the bees"? Yes, I do).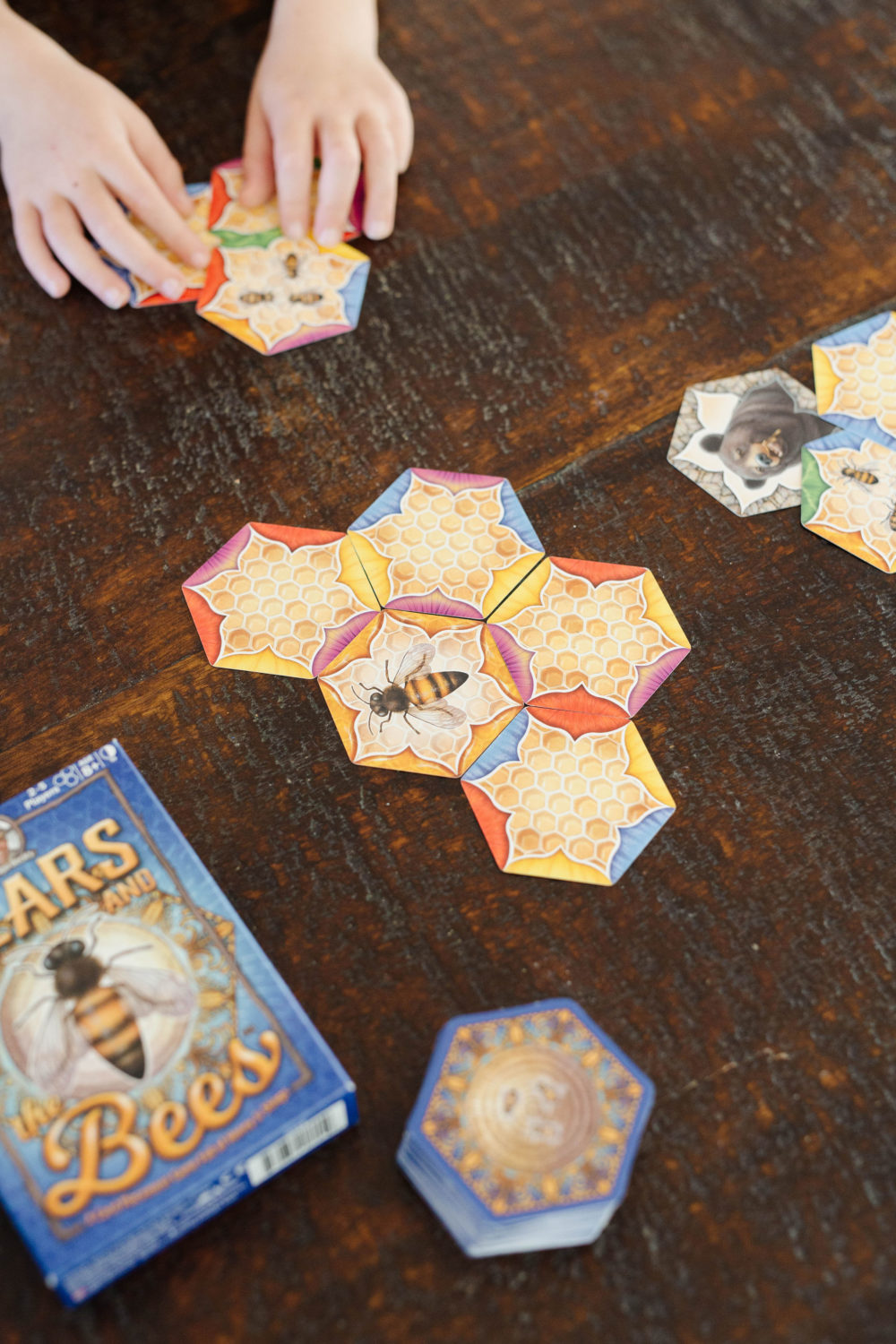 I learned Hand & Foot from Bart's family shortly after we started dating and we've played HUNDREDS of games of it over the years. Antiquity Quest is a spin on that game and it's our current go-to game. I also like that you don't play in teams so you don't need an even number of people like you do for Hand & Foot.
We bought Labyrinth back in 2017 as a Christmas gift for Ella and it's been in constant rotation since then. The board pieces move around so the routes are constantly shifting as you try to find a path to your assigned treasure. Ani (7) is particularly into this one right now and it's for sure my dad's favorite of our family games to play with my girls when he comes to visit.
I mean, this game might have something of a branding issue at the moment, but there's no question that Pandemic is a pretty fun family game. We got it for Christmas from Bart's parents and it was pretty much ALL Ella wanted to play for months. It's a collaborative game where you all work to eradicate different viruses before they overwhelm the world.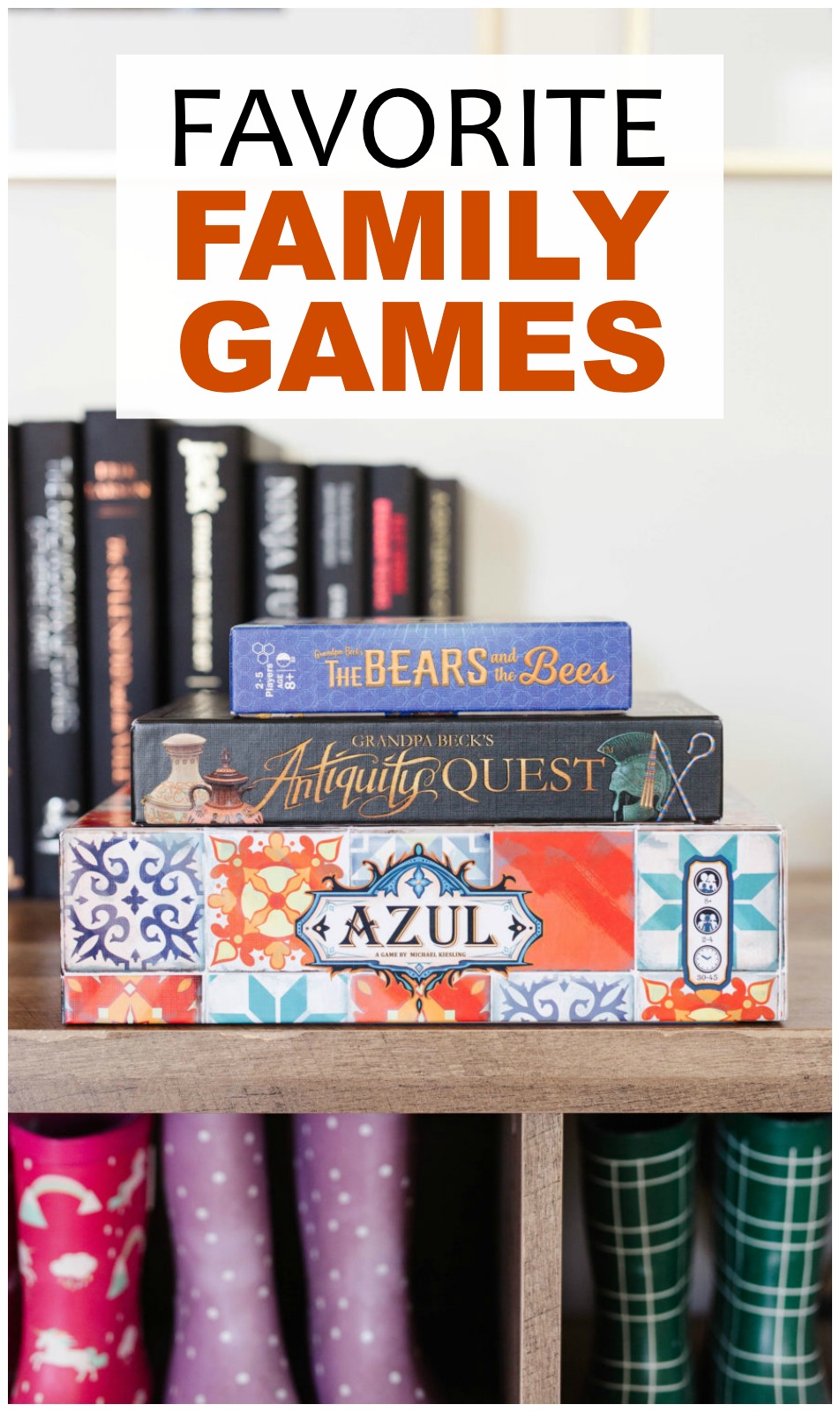 Any favorite family games at your house right now? I'm always looking for more suggestions!
If you liked this post about family games, you might like these posts too: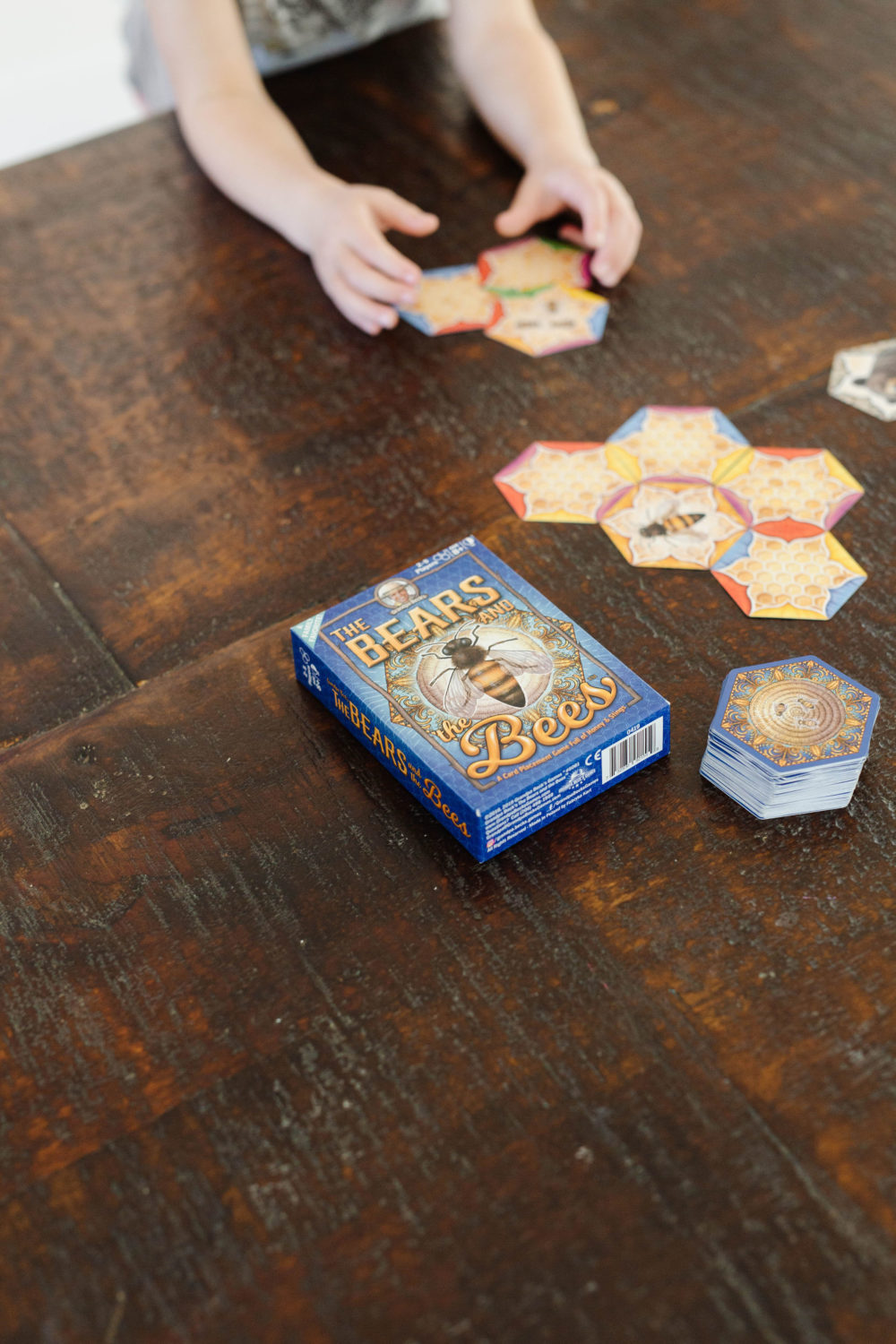 Photos by Heather Mildenstein