A few years ago, I wrote a post about ten games I actually enjoyed playing with my children (aka not Chutes and Ladders).
After reading aloud to my kids, playing board games and card games is probably one of my favorite ways to spend time with my children. Ella, especially, LOVES playing games, and we play probably 3-5 games a day at our house.
If your kids are also game lovers and you're looking for ones that won't make you want to fake a violent stomach bug, here are ten more board games for kids we really love playing with our girls: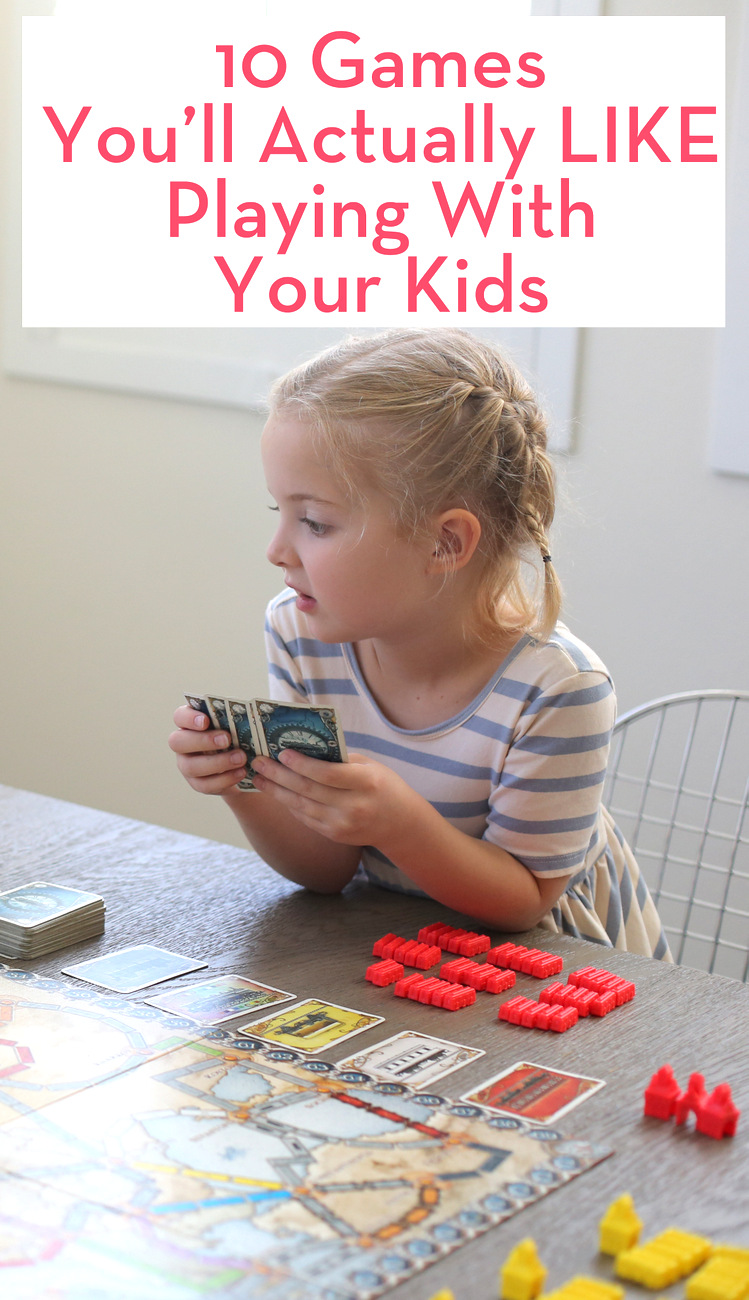 10 Best Board Games for Kids
Loot. We bought this one for Ella for her 7th birthday and it's been a big hit. This pirate-themed game is quick to learn and fun for the grown-ups and simple enough for the kids.
Guess Who? I played this game approximately ten million times as a child (we had a travel version, and my sisters and I played it CONSTANTLY one summer) and it's been really fun to play it with my girls now.
9 Innings. There are a bunch of versions of this game, some of which are called Golf, and there's an official version of this you can buy here, but we just play with two decks of regular cards. Both of my girls (7 and almost 5) really enjoy this one, and it's fast enough for a quick game in 10 minutes or so.
Dominion. I taught this game to Ella a year ago and we played it nearly daily last summer. She LOVES this one, and it's one of my faves too. I love that it has endless variations, but isn't hard to learn.
Sequence for Kids. Bart's sister gave us this board game for kids for Christmas and it's a fun one to play as a family because it's fast and easy enough for the three older girls. And even as an adult, it's enjoyable.
Monopoly Deal. Ella is obsessed with Monopoly right now, but I don't enjoy Monopoly because it makes me feel like a bad person when I win, plus it takes forever. Monopoly Deal is a much faster version that's cards only and it's a very fun family game.
Ticket to Ride. This is one of my all-time favorite board games. Bart and I have played HUNDREDS of games of it over the years, and a year or two ago, we taught it to Ella and now the three of us play almost every Sunday afternoon. It's a longer game (about 45 minutes or so, if everyone knows how to play) and I love it every single time. We own the European edition and I think it's better than the US edition.
Speed. This has become our go-to card game after months of Yahtzee playing. I like that this one takes only about 3 minutes to play and that Ani can play too (we just deal her less cards and take more ourselves).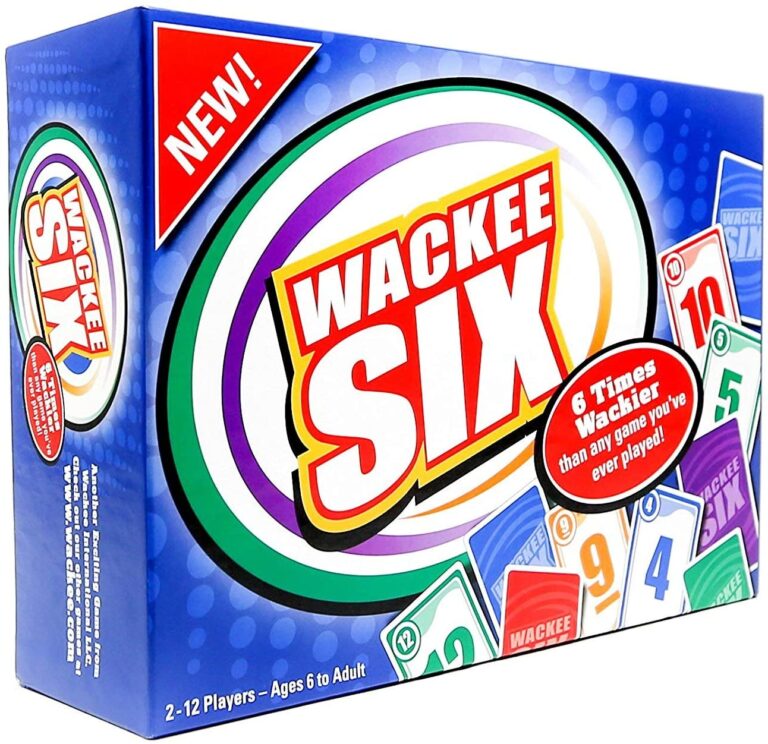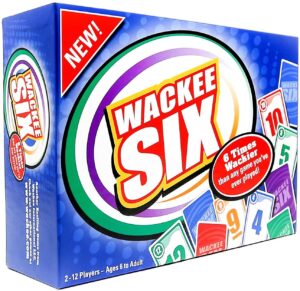 Wackee Six. I played ten thousand games of Nertz in college with my roommates, and then we played this commercialized version a bunch with Bart's family during a reunion. It took Ella a couple of rounds to pick it up, but then she got super good and was beating us plenty of time.
Connect 4. This is a classic and I love that even Tally (at 2.5) can play it, although not particularly well. Plus, it'll keep kids occupied for ages just playing around with it.
What board games for kids do you like to play at your house? I'm always in the market for more!
If you liked this post about
board games for kids, you might also like these posts: