A few years ago, I wrote a post about ten games I actually enjoyed playing with my children (aka not Chutes and Ladders).
After reading aloud to my kids, playing board games and card games is probably one of my favorite ways to spend time with my children. Ella, especially, LOVES playing games, and we play probably 3-5 games a day at our house.
If your kids are also game lovers and you're looking for ones that won't make you want to fake a violent stomach bug, here are ten more board games for kids we really love playing with our girls: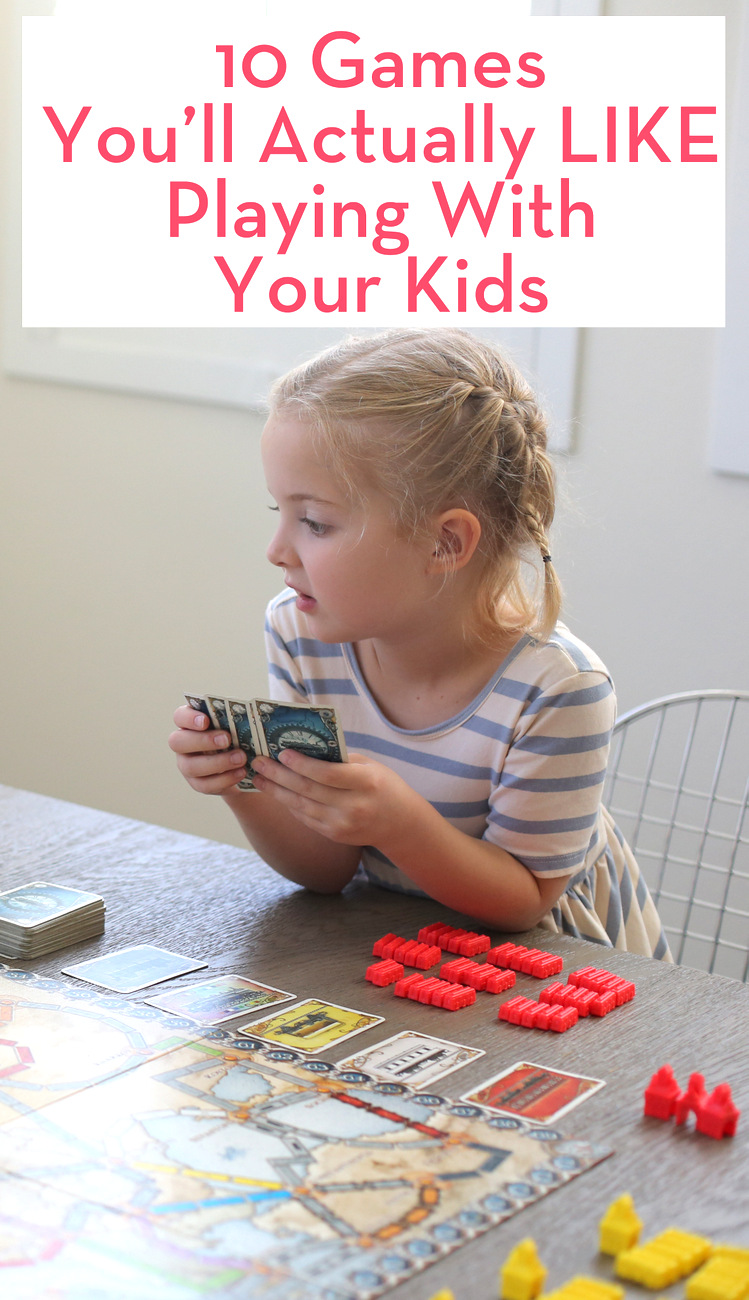 10 Best Board Games for Kids
What board games for kids do you like to play at your house? I'm always in the market for more!
If you liked this post about
board games for kids, you might also like these posts: