You may have never heard of National Book Lovers Day and you can't really be faulted for it, since it's one of those delightful made-up holidays.
But the fact that no one has the day off of work has never stopped me and this year, I really wanted to celebrate National Book Lovers Day in a big way.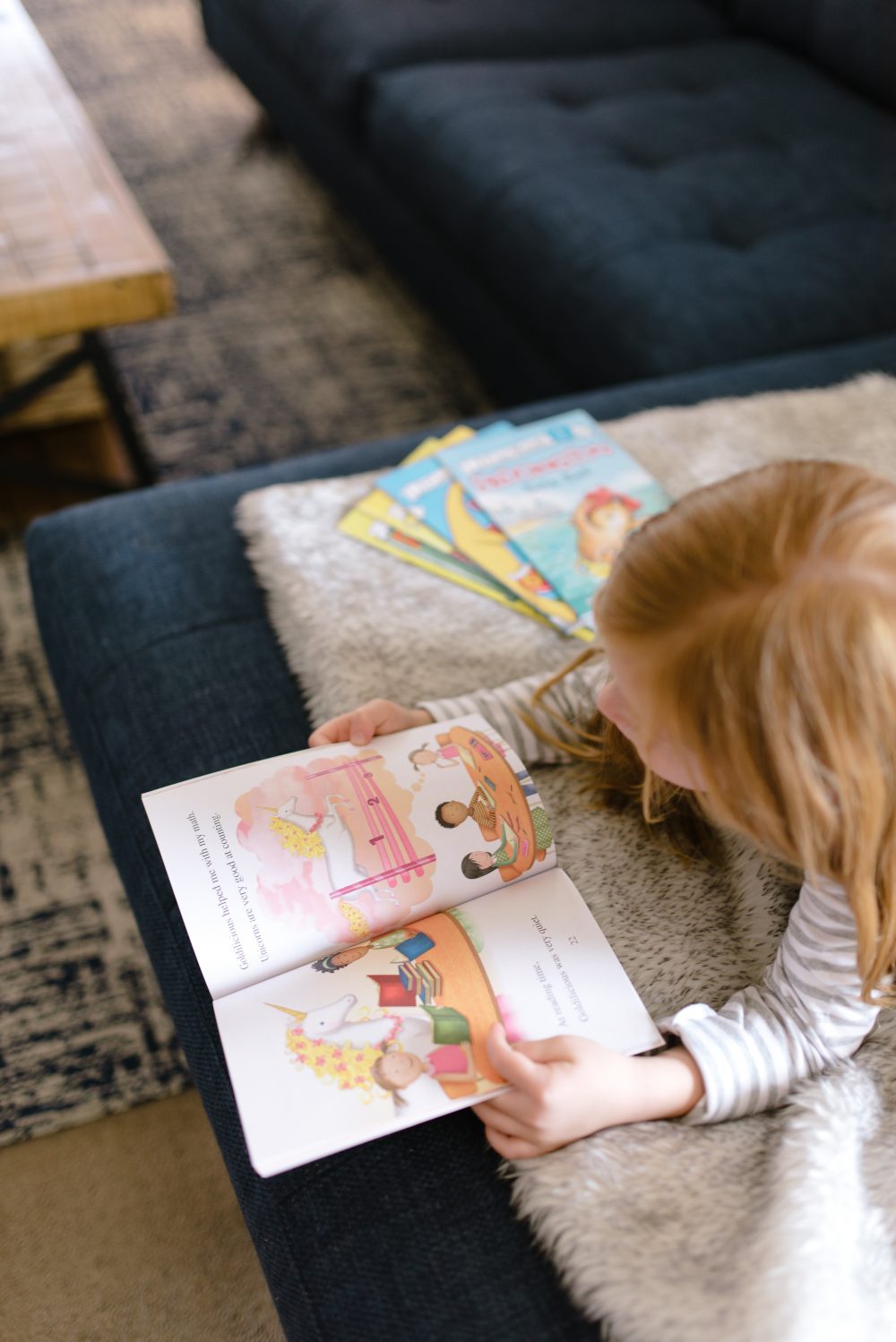 It's only a few days before school starts for us, so it felt like the perfect time to spend the morning really connecting with my children over books.
In our busy digital world, it takes effort to make space for books and reading, and this is a way to make that space for your family.
The question I get asked the very most is "how do I help my children love reading?"
And the best answer is – MAKE IT FUN.
That doesn't have to mean you make it crazy over the top, but it does mean making reading an enjoyable experience. Pick books that they'll like reading, make it a time when they can snuggle up with you, and keep it low-stress.
That means making space for reading in your family that's positive and enjoyable, both for you and for your children, because when you like something, it's easier to do more of it.
National Book Lovers Day is a perfect excuse to make space in your schedule to give your children positive experiences with reading.
I'm celebrating National Book Lovers Day two different ways this year, and I'd love for you to join me!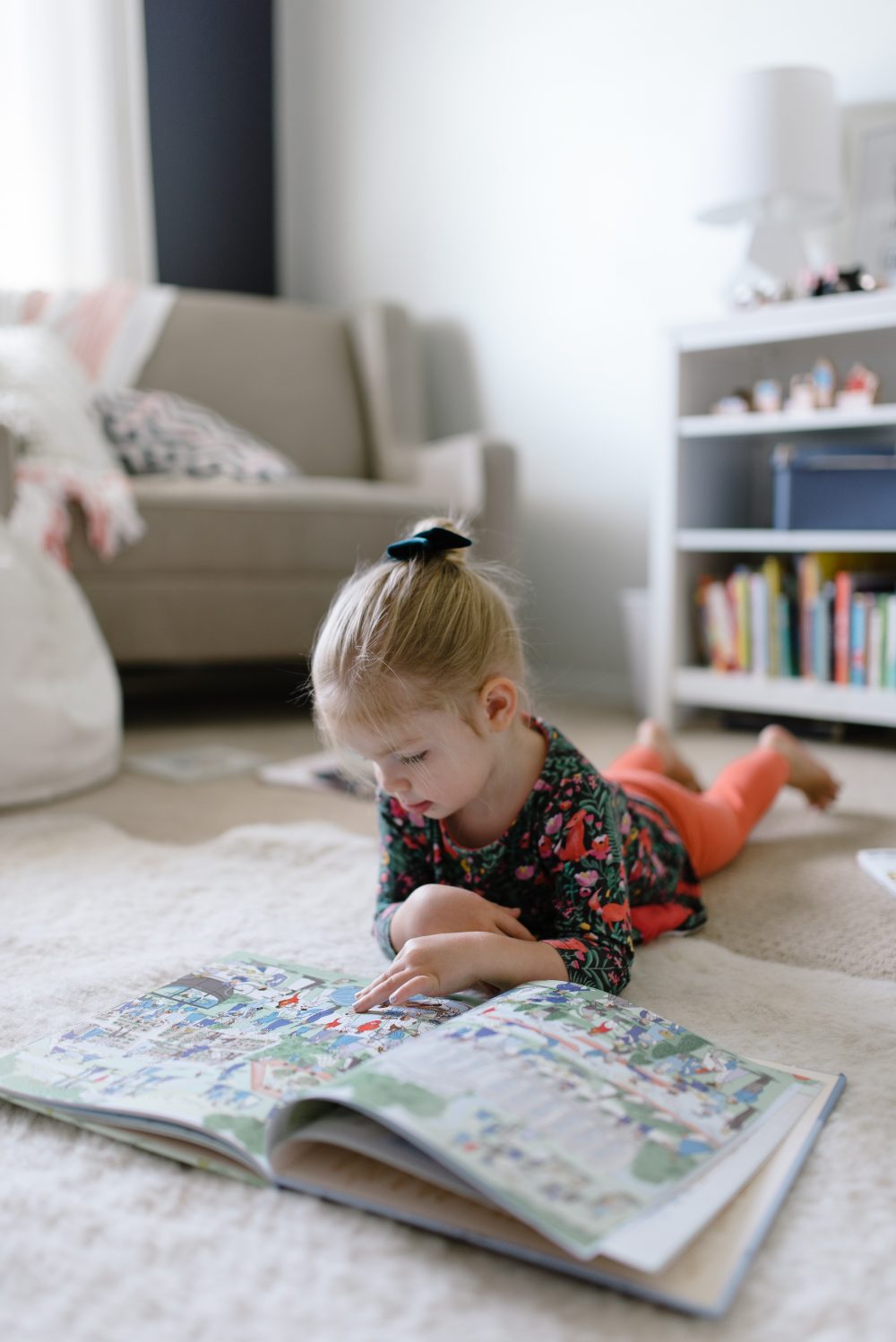 First, if you're local (Utah County!), come celebrate in person
On August 9th, I'll be hosting a free National Book Lovers Day event in Provo called Gather Together and Read.
Bring your own blanket or chairs and some books and settle in to read. You can read aloud as a family or you can all read silently together.
We'll also have story time readers (including some local authors and illustrators!) reading aloud from a wide variety of books and you can pop in and out of those story times throughout the event.
Gathre (the maker of those gorgeous leather mats you've probably seen all over Instagram) is providing mats for story time, so you'll have somewhere to sit during those story times!
And thanks to my publisher partners, we'll also be giving away free books to the first 100 children.
If you'd like to bring a snack or pillows or a favorite stuffed animal to make it even more fun, feel free!
Tickets are free and you can grab them here (make sure to register for one for each adult and child in your group so that we have an accurate count for our planning!)
If you're in Utah County, I hope you'll come gather together and read with us!

If you live anywhere else, host your own National Book Lovers Story TIME
Of course, if you don't live nearby, that doesn't mean you have to miss out on the festivities!
This is the perfect excuse to have your own story time at home, either with your own children or invite some friends or neighbors over.
You can go super simple – just grab a stack of picture books and read – or if you'd like to go a little more structured, I'll be sharing some ideas for simple themed story times next week!
Whether you host a little party or carve out a little time to read with your children that day, I'd love it if you tag me and show me what you're reading – I'd love to see families celebrating all across the country (or heck, the world!) – and use the hashtag #gathertogetherandread.
I'm so excited for a chance to end the summer with an extra special day of reading with my children and I hope you'll do the same!