One of my favorite Christmas traditions is making gingerbread houses.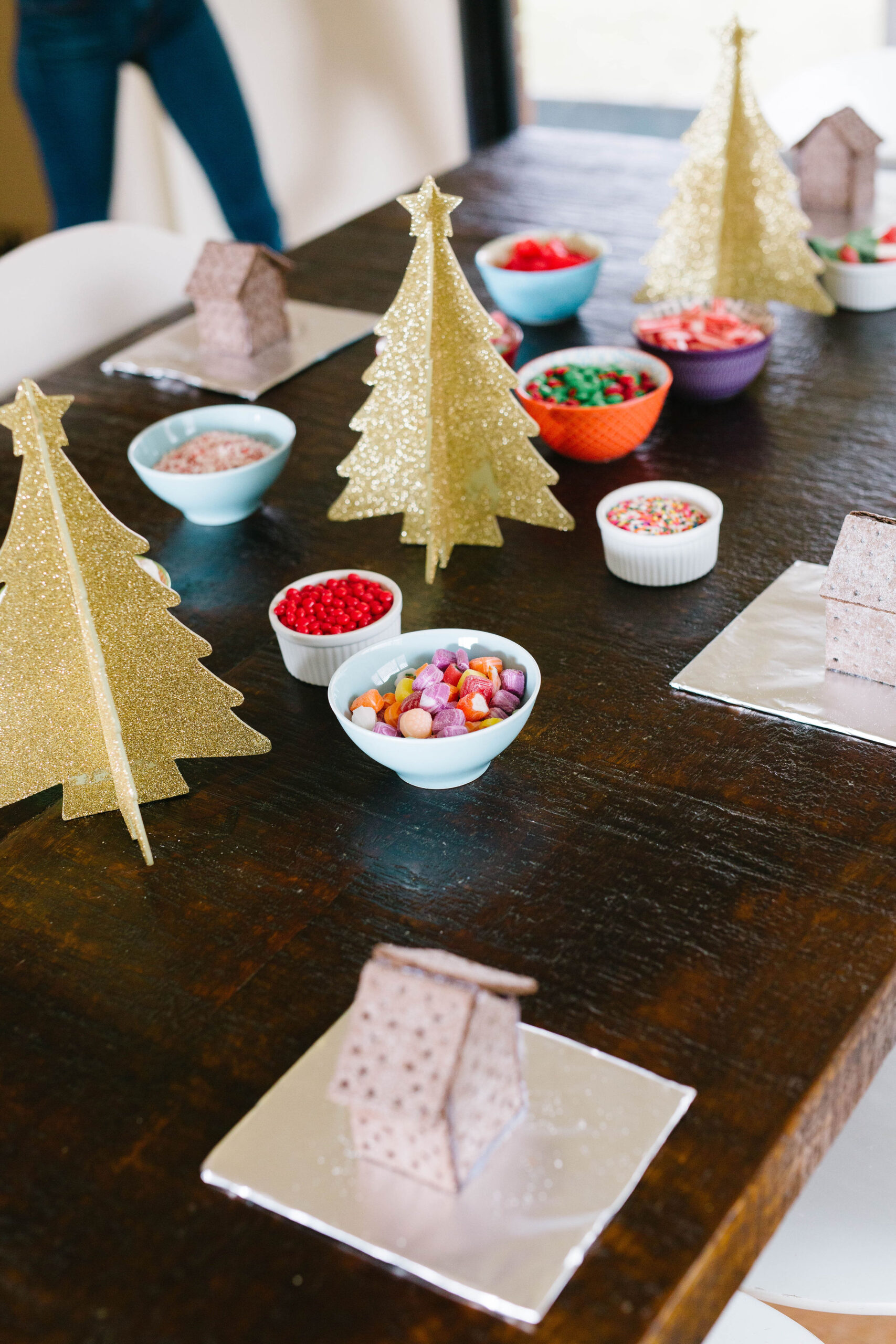 My family started having gingerbread house decorating parties almost three decades ago and have hardly missed a year in all that time (I clearly remember inviting over a few friends when I came home from my freshman year in college).
Now, it's one of my girls' very favorite holiday traditions (and one of the ones I really enjoy too).
Each of them gets to invite one friend, which puts us at a total of eight kids, and one weekday in December, they all come over after school and go to town decorating their little gingerbread houses.
I keep saying "gingerbread houses" but we've actually always just done graham cracker houses. They're a thousand times easier to make, they cost practically nothing, and you're not spending a million hours trying to decorate something enormous.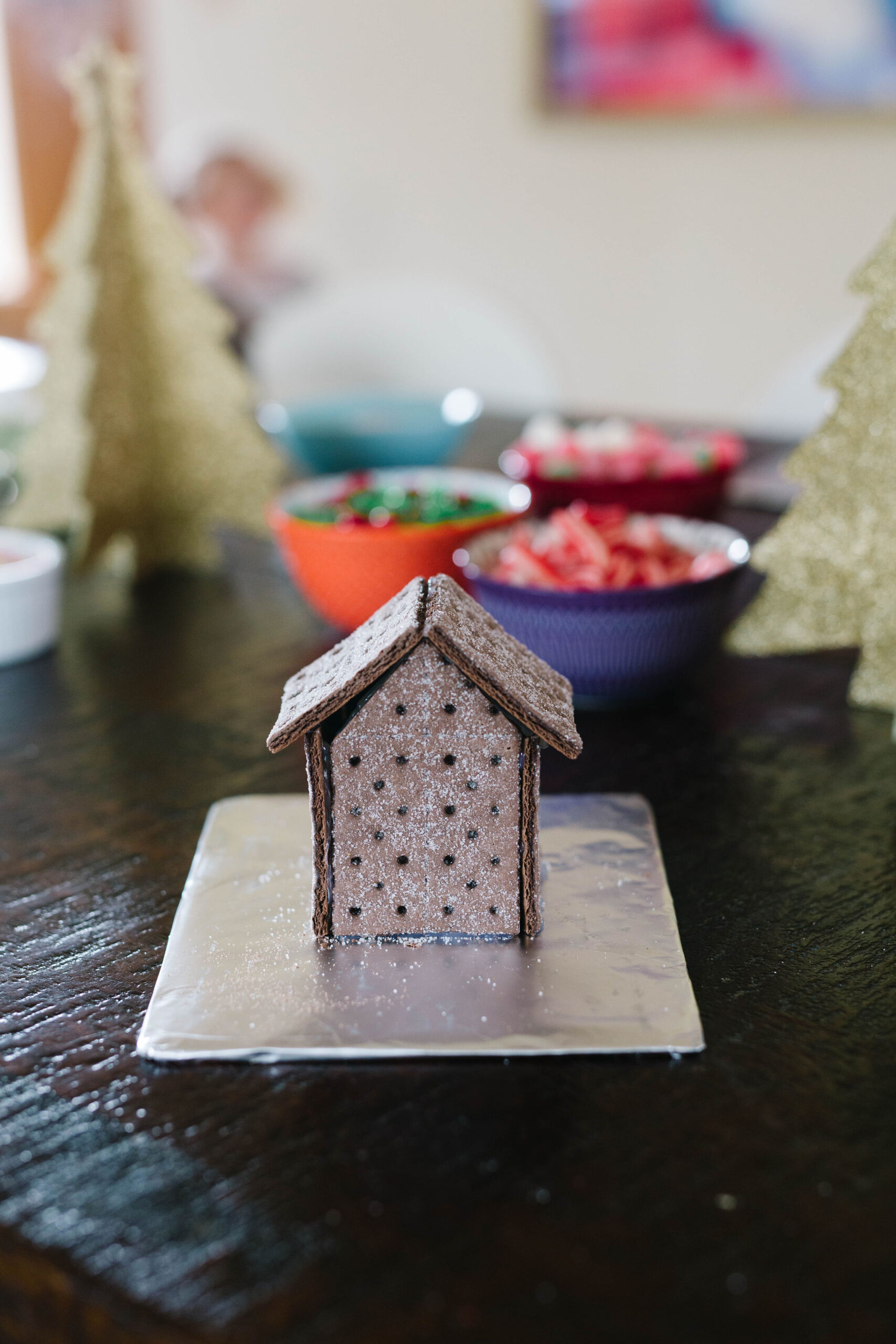 A gingerbread house party
In the past, I've assembled them with royal frosting, but for the past few years we just hot-glued them together. Super easy and fast and less worry about them falling apart before the icing had a chance to set.
(I know lots of people like to use melted sugar as a glue for gingerbread houses, but. . . I just don't want to manage a lot of burning hot sugar. Since the candy is all attached with royal frosting, they can still eat that and it's not a big deal to not eat six pieces of graham crackers).
One of the parts of throwing a gingerbread house party that's the most fun for my girls is taking a trip all together to Winco a few days beforehand and picking out decorating candy from the bulk section. I let each of them choose 2 different kinds of candy and then I pick out a few more to round things out.
On the day of the party, I cut out a small piece of cardboard for each house to use as a base (usually around 6 inches by 8 inches, but they're not all the same) and then cover it with tinfoil and tape it down on the back.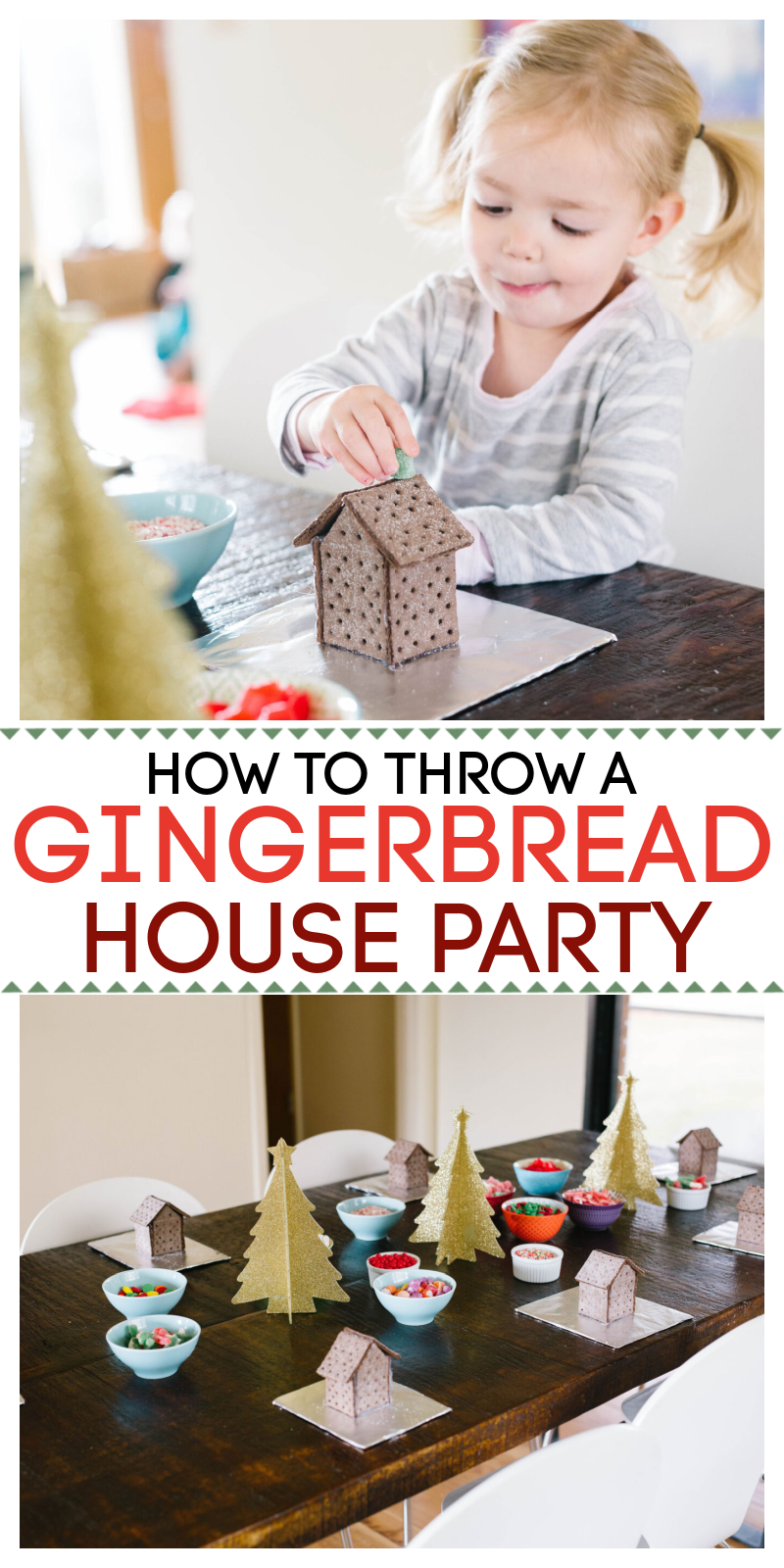 Then I assemble each little gingerbread house with graham crackers (we've used chocolate and plain depending on the year).
For each house, you need four squares (two for the sides of the house and two for the roof) and two sheets with the top half trimmed to a triangle for the other two sides of the house.
I glue them together with hot glue on the base and then set them around the table for each kid.
I put each of the candies in their own bowls and spread them out, along with some Christmas decorations on the table.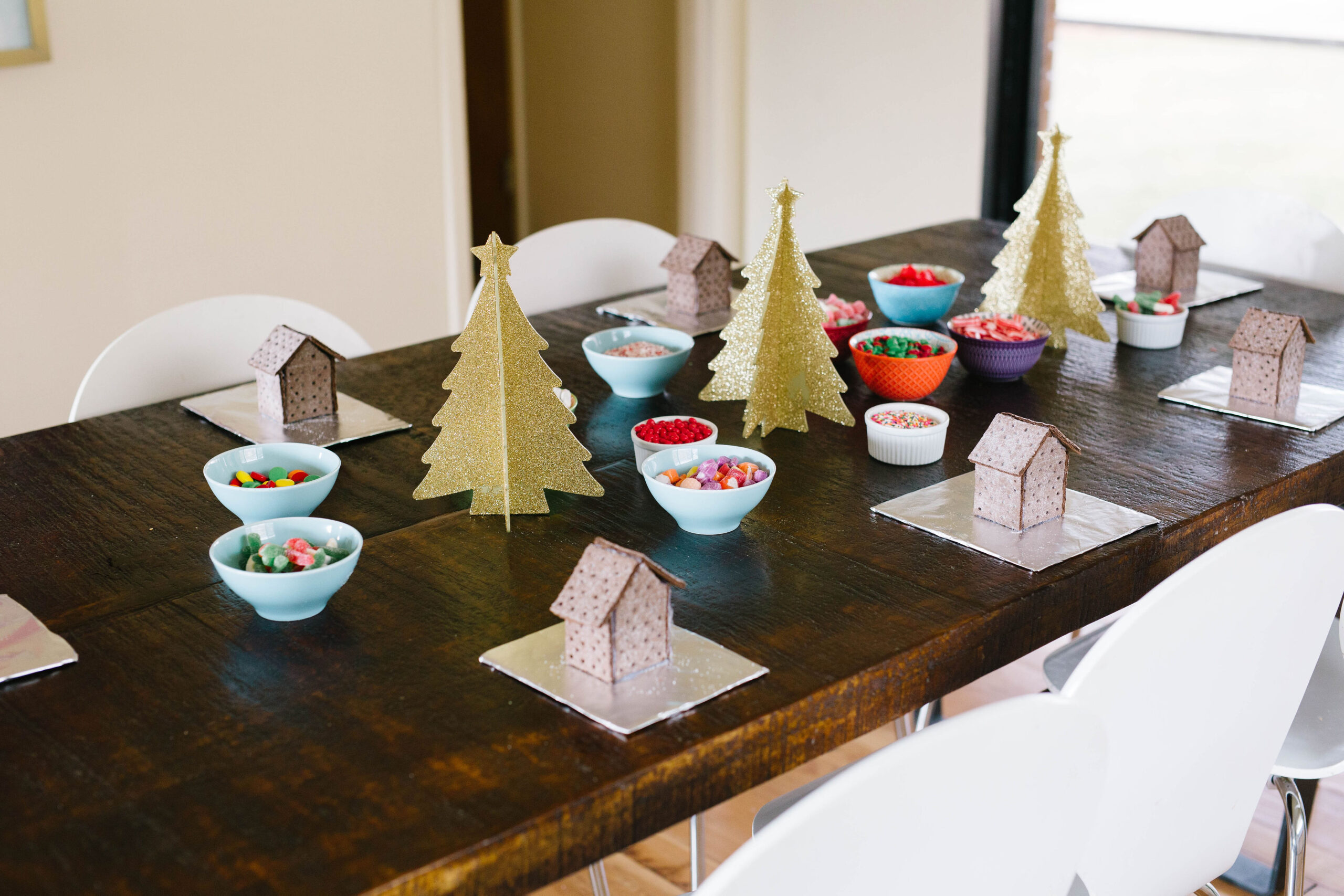 The last step is to make a double batch of royal icing to attach the candy to the houses and I give each child their own piping bag rubberbanded shut so they can decorate.
(My mom heard one year that it was less messy to use cheap condiment bottles than frosting bags, so we bought them for a dollar each at Wal-Mart. They felt really soft and pliable, but once you put the frosting in, it was basically impossible for the girls to squeeze them on their own. There was no mess because no frosting was coming out. That year, my mom and I ended up doing most of the squeezing at the beginning and then eventually just put the frosting in little bowls and let them dip their candies right into it or used a table knife to spread it on. Skip the bottles and use a pastry bag instead).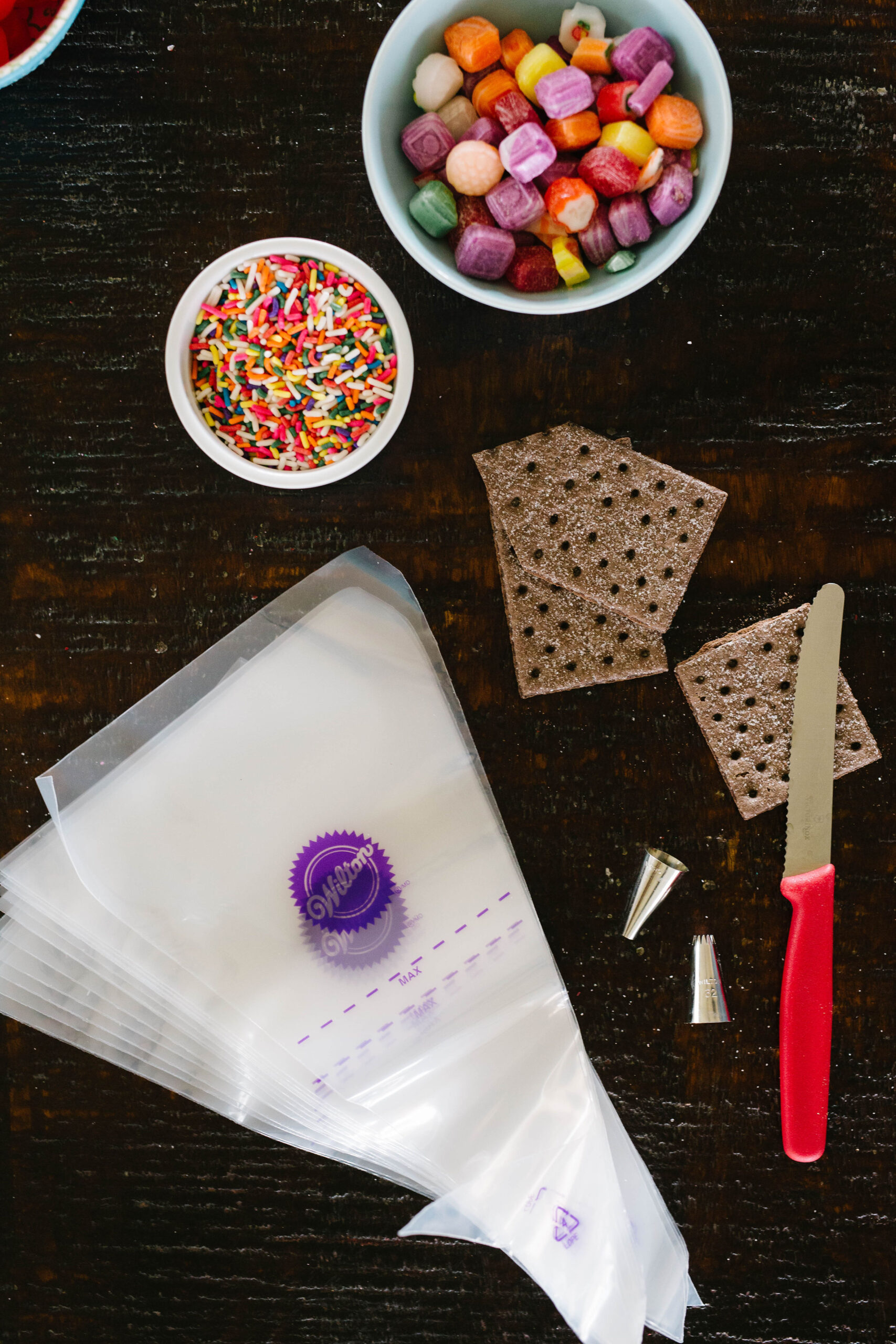 gingerbread house icing recipe
The recipe is super simple:
3 egg whites (at room temperature – this is important)
1 pound powdered sugar
1/2 teaspoon cream of tartar
Beat everything together for 8-10 minutes on medium-high speed until it's very very thick and doesn't ribbon down from the beaters when you pull them out of the icing.
Then when the time comes, set those kids loose! It's so fun to see what they come up with and they're all so proud of their little creations.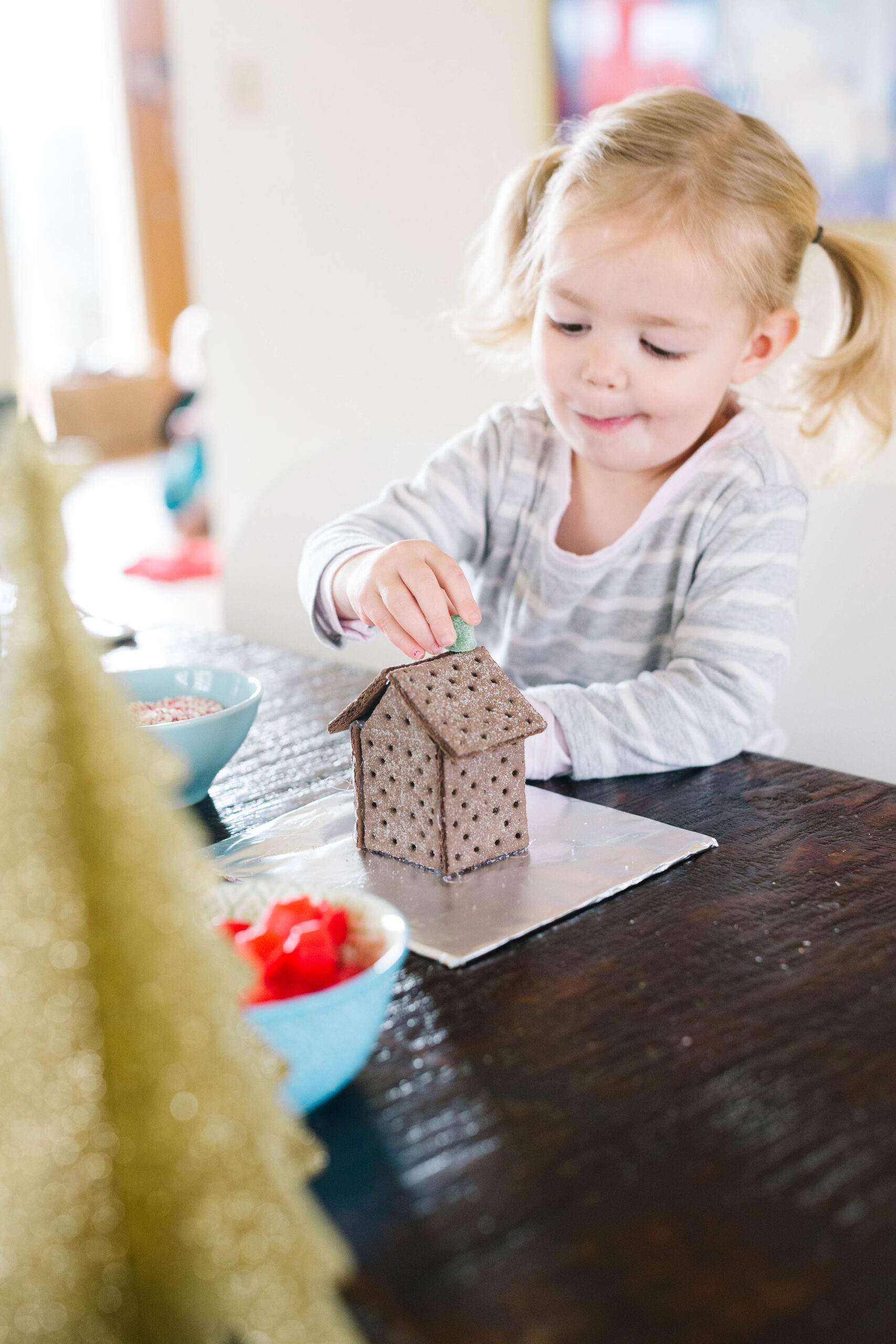 A little Christmas music and you have holiday magic without the hassle of making your own gingerbread or everyone fighting over a single house.
Do you make gingerbread houses during the holidays? I'd love to hear!
And if you have any questions about making graham cracker gingerbread houses, let me know and I'm happy to help!
if you liked this post on how to throw a gingerbread house party, check out these other posts: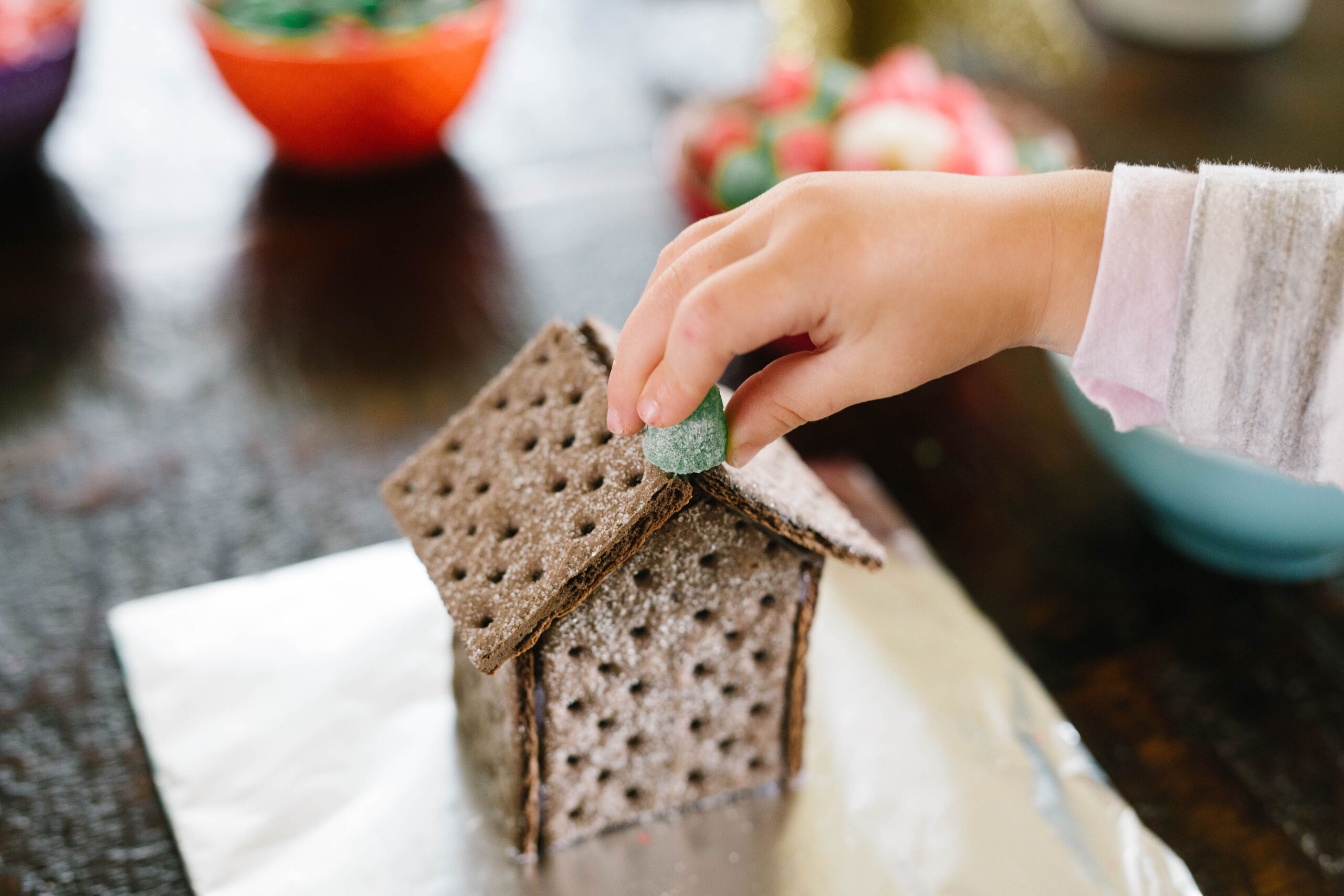 Photos by Heather Mildenstein