I love seasonal reading and a Christmas novel is the perfect way to get into the holiday spirit. Here are 6 of my favorite Christmas books for adults!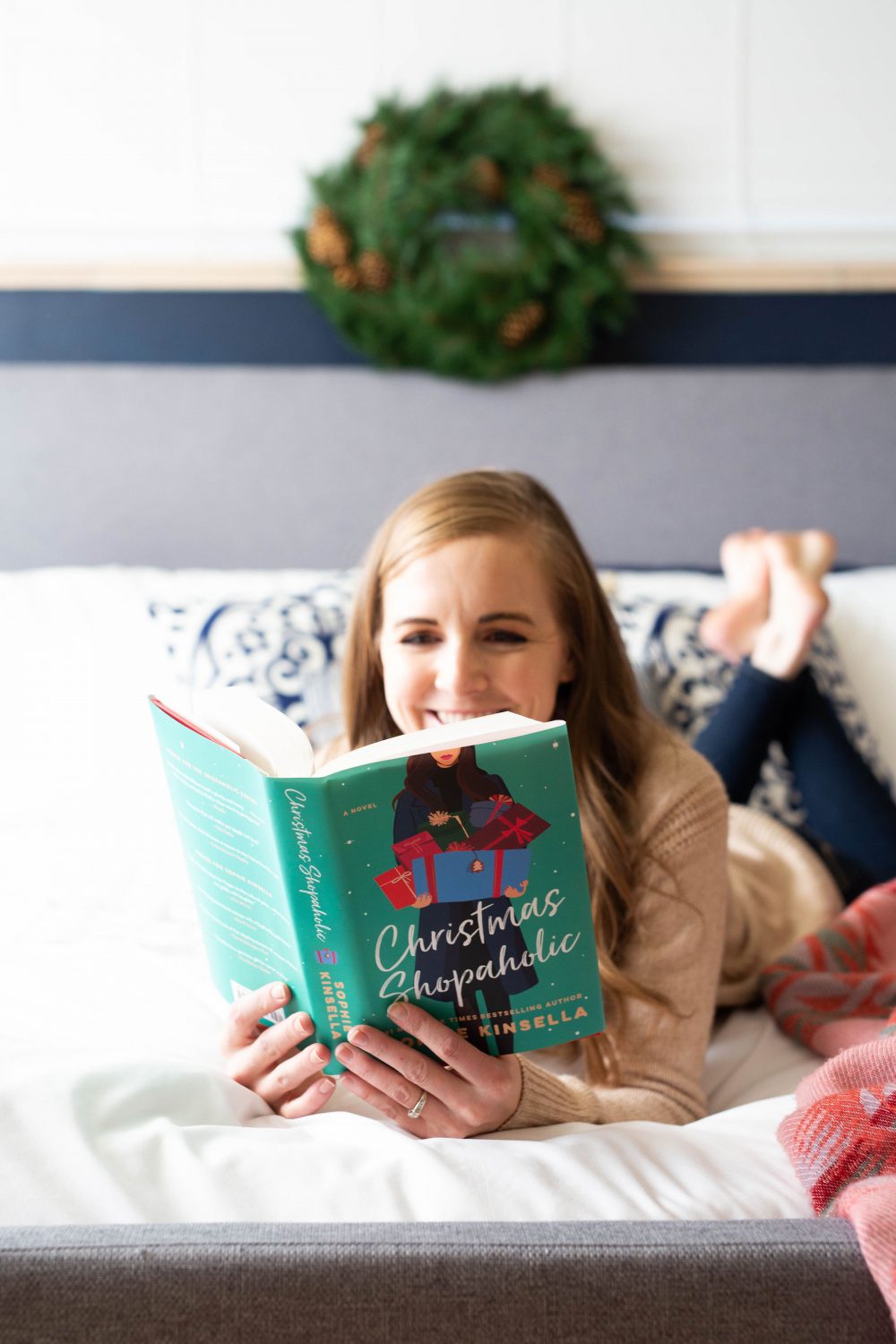 6 Christmas Books for Adults
A Christmas Carol by Charles Dickens. I mean, how can you not have A Christmas Carol on this list? It's THE Christmas book if there ever was one. I particularly love this illustrated version by P.J. Lynch.
Christmas Shopaholic by Sophie Kinsella. If you know me, you know I have a serious soft spot in my heart for Sophie Kinsella. I find her books so hilarious and Christmas Shopaholic is no exception. It's totally light-hearted and made me laugh out loud AND get in the Christmas spirit. Win-win.
Last Christmas in Paris by Hazel Gaynor and Heather Webb. I just finished this over the weekend after it was recommended on this Instagram post and I was SO INTO this book. It's set in WWI and is written entirely in letters (a format I don't normally go for). Evie's brother and his best friend are headed off to the front, but like most people, they assume the war will be over by Christmas and they have grand plans to spend it together in Paris. Of course, it doesn't go that way. If you can, I HIGHLY recommend listening to this one – the narration is so good (if you've never used Audible before, you can get one for free).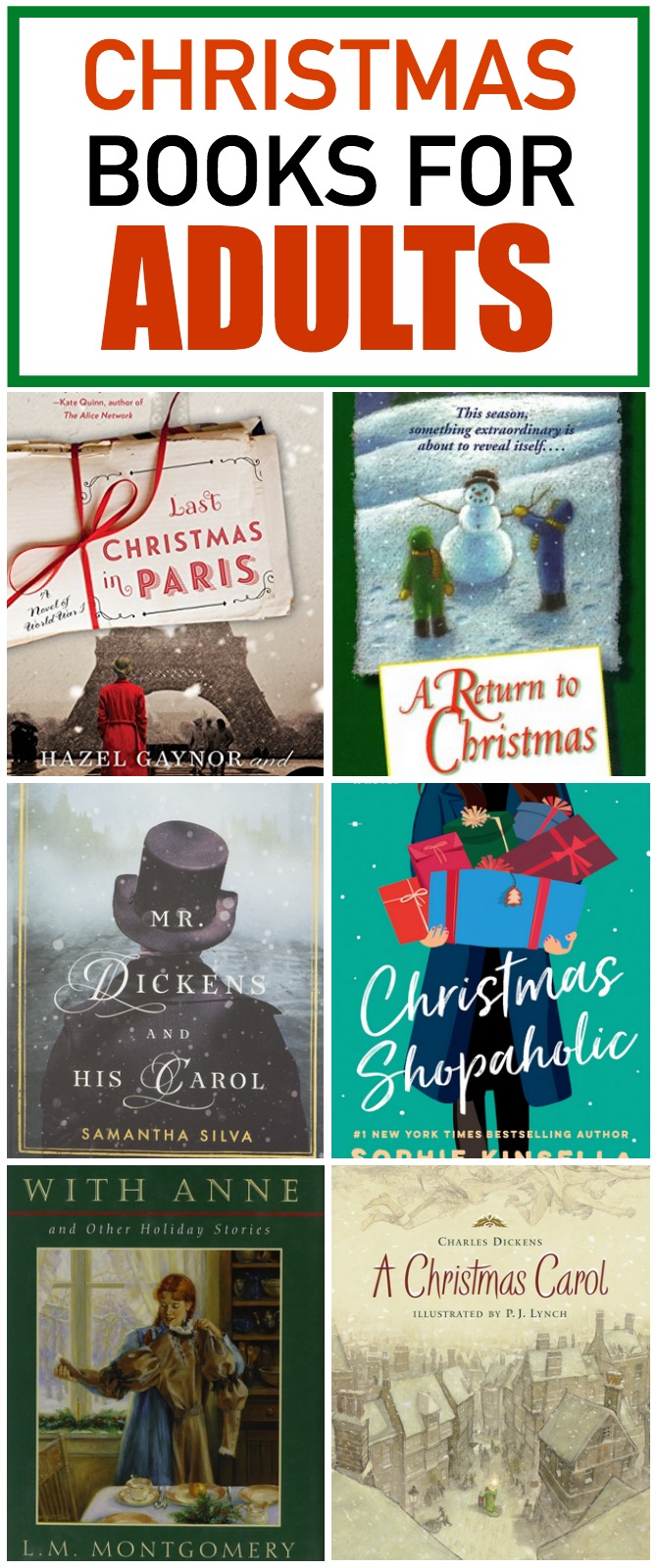 Mr. Dickens and His Carol by Samantha Silva. This historical fiction book leans more heavily on the fiction than the historical, but it's a fun look at how A Christmas Carol came to be when Dickens' latest work is tanking and his publishers are on him to write something Christmas-y in just a few weeks. It definitely made me want to go back and read the original again.
A Return to Christmas by Chris Heimerdinger. Technically this is a children's novel (it's on my list of Christmas books to read aloud), but I love it so much, I can't leave it off this list. If I had to pick ONE favorite Christmas book, it would be this one, hands down. My mom read us lots of Christmas books over the years and this is the one we all remember most fondly. It's a fast-paced story of two young boys – one rich with a family shattered by tragedy years earlier, and one living with his drifter uncle who is always trying to con someone out of a buck. When their lives intersect over Christmas when they are both 11, nothing will ever be the same. I read this one to my girls a few years ago and Bart ended up sitting in on the whole thing (and even volunteering to read so we could read MORE) and I sobbed my way through the last chapter.
Christmas with Anne by L. M. Montgomery. If you're an Anne lover (as I am!), this collection of holiday stories from Green Gables is absolutely charming. If you haven't read Anne of Green Gables, this is NOT the place to start, since it jumps right into the Christmas chapters, but if you're already familiar with her, you'll love this one. And it's available as part of Audible Escape, so you can listen to it for free (you can sign up for a free trial here).
And if you'd like a printable copy of this list of Christmas books for adults that you can take to your library or screenshot on your phone for easy access, just pop in your email address below and it'll come right to your inbox!
I'd love to hear some of your other favorite Christmas books for grown-ups! Leave them in them comments so we can all find a few new favorites!
If you liked this post about Christmas books for adults, you might like these posts too: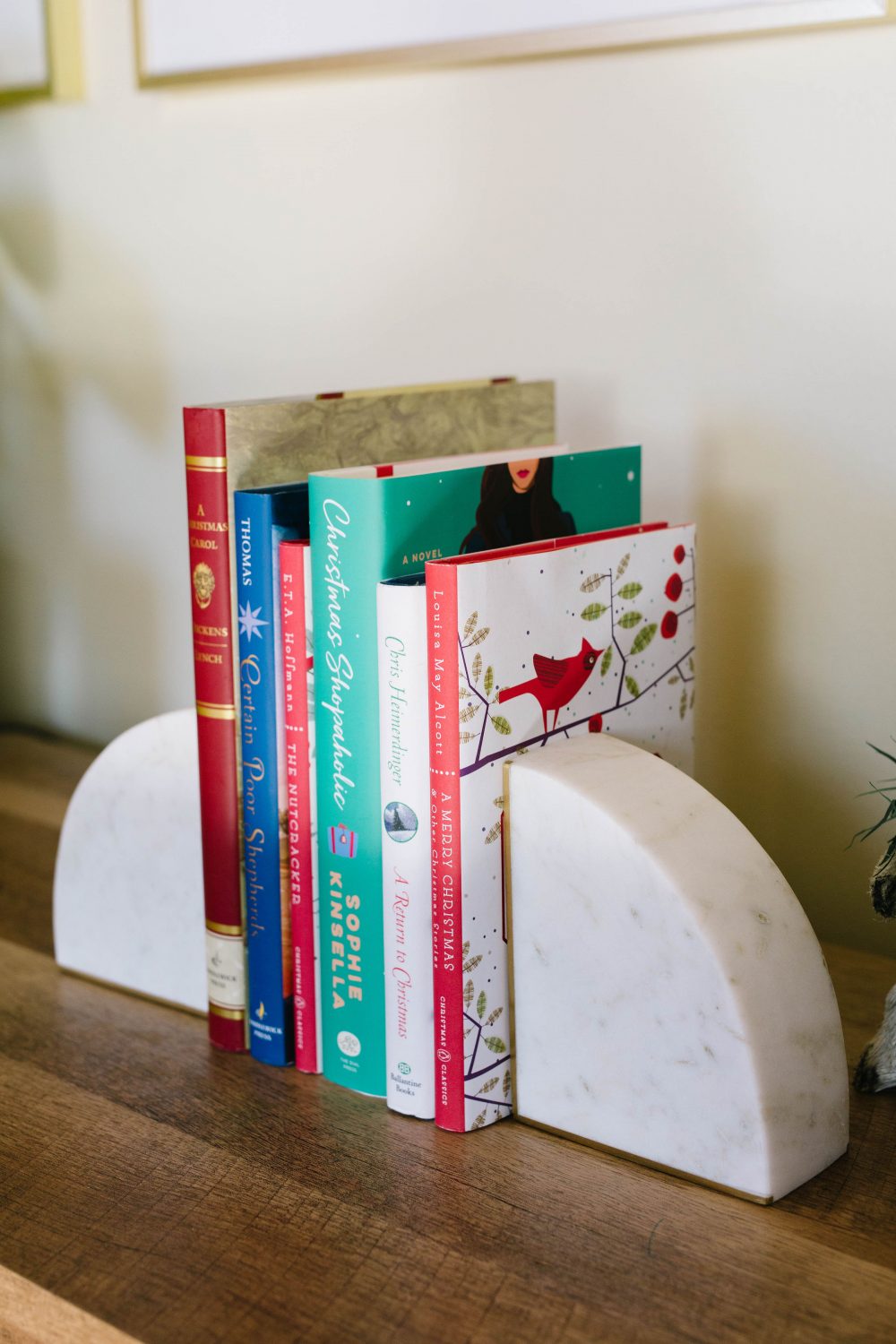 Photos by Heather Mildenstein