I love seasonal reading and a Christmas novel is the perfect way to get into the holiday spirit. Here are 11 of my favorite Christmas books for adults to start the holiday season off right!
There is something so fun about reading a holiday novel during December. Any time you get to cuddle up with a good book and a cozy blanket by the Christmas tree is a win, but when the book has a little bit of a seasonal flare?
Well, that's just the icing on the cake!
If you're looking for something delightful to read this month, whether it's classic Christmas books, a holiday romance, or historical fiction, I think you'll find something to love on this list!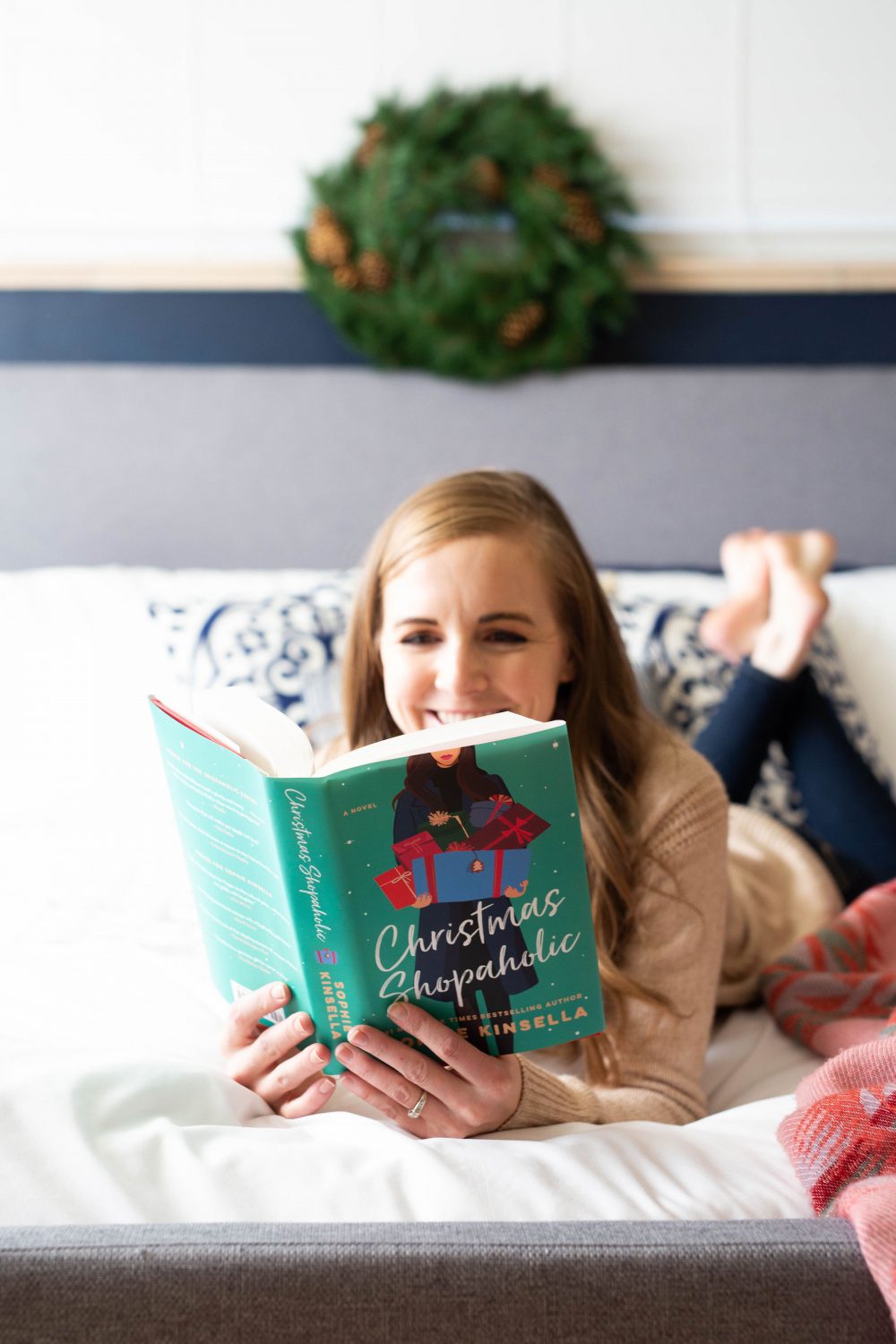 11 Christmas Books for Adults
A Christmas Carol by Charles Dickens. I mean, how can you not have A Christmas Carol on this list? It's THE Christmas book if there ever was one. I particularly love this illustrated version by P.J. Lynch. Such a classic Christmas book that I cannot pass up!
Christmas Shopaholic by Sophie Kinsella. If you know me, you know I have a serious soft spot in my heart for Sophie Kinsella. I find her books so hilarious and Christmas Shopaholic is no exception. It's totally light-hearted and made me laugh out loud AND get in the Christmas spirit. Win-win.
Last Christmas in Paris by Hazel Gaynor and Heather Webb. This historical fiction Christmas book is set in WWI and is written entirely in letters (a format I don't normally go for). Evie's brother and his best friend are headed off to the front, but like most people, they assume the war will be over by Christmas and they have grand plans to spend it together in Paris. Of course, it doesn't go that way. If you can, I HIGHLY recommend listening to this one – the narration is so good (if you've never used Audible before, you can get one for free).
In a Holidaze by Christina Lauren
I read this fun Christmas romance last year from Book of the Month Club and it was a fluffy delight (like most of Christina Lauren's books). In this one, Maelyn Jones is not feeling very merry – she has a lousy job, lives with her parents, and now has just found out that the mountain cabin where her family spends every holiday with two other family friends is being sold. And then . . . Groundhog Day begins where she starts living the same day over and over. If you like Sophie Kinsella books, this is along the same lines (although not quite as funny).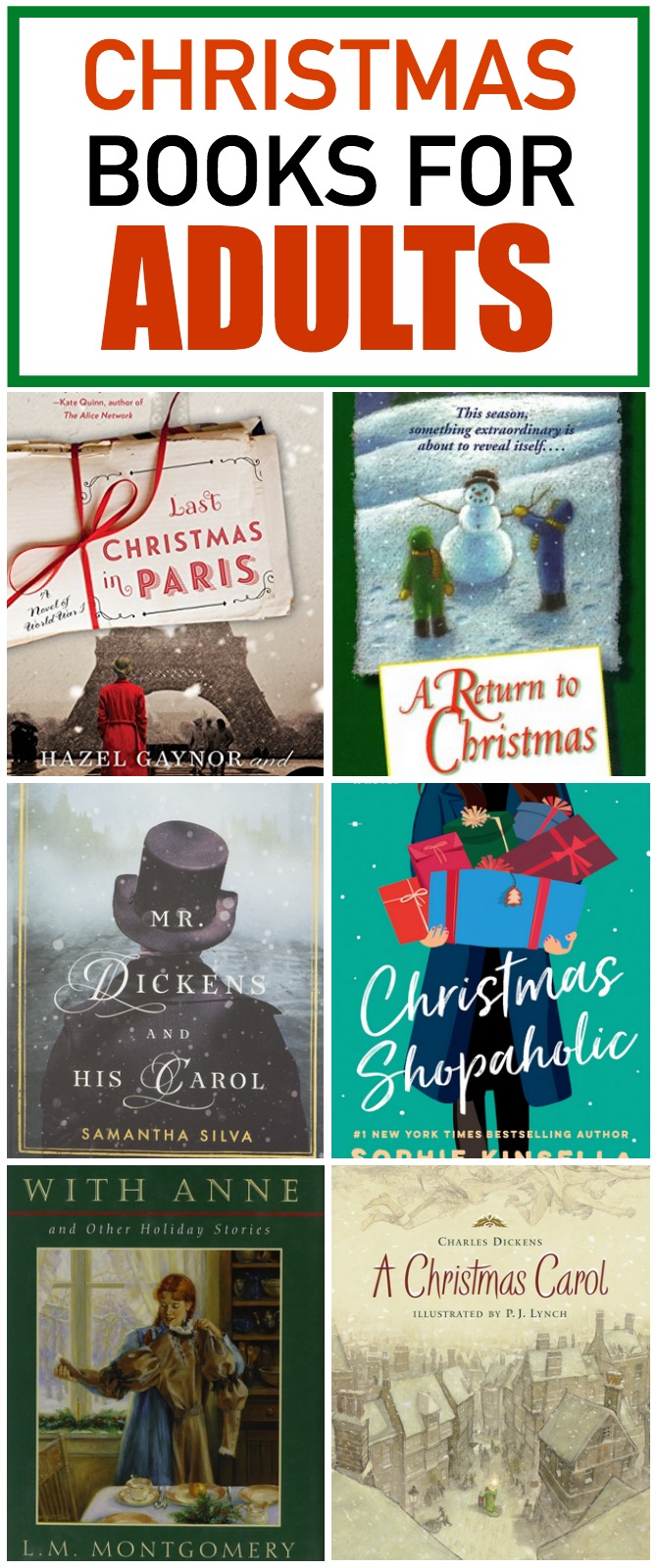 Mr. Dickens and His Carol by Samantha Silva. This historical fiction book leans more heavily on the fiction than the historical, but it's a fun look at how A Christmas Carol came to be when Dickens' latest work is tanking and his publishers are on him to write something Christmas-y in just a few weeks. It definitely made me want to go back and read the original again.
Kiss the Girl by Melanie Jacobson
I read this Christmas romance this year, and it was a total fluffy delight about an aerospace engineer back in her small town to help run her dad's hardware store while he undergoes cancer treatment. While she's there, she meets a high school teacher and their chemistry is undeniable, but Grace is determined not to get stuck in the tiny town she grew up in. This one has lots of delightful banter and nothing steamier than kissing. Bonus that it is included in Kindle Unlimited, so it was free if you have a membership or you can sign up for a free trial!
The Christmas Wish by Richard Siddoway
I just picked this one up at the library after I saw the 4.9 star review average on Amazon! Will Martin lost his parents when he was four and went to live with his grandparents where he grew up in a charming small and old-fashioned town. Now, decades later, Will's grandfather has passed away and Will has returned to help run the family business where he discovers a family secret that could crush all his happy memories of his childhood.
A Return to Christmas by Chris Heimerdinger. Technically this is a children's novel (it's on my list of Christmas books to read aloud), but I love it so much, I can't leave it off this list. If I had to pick ONE favorite Christmas book, it would be this one, hands down. My mom read us lots of Christmas books over the years and this is the one we all remember most fondly. It's a fast-paced story of two young boys – one rich with a family shattered by tragedy years earlier, and one living with his drifter uncle who is always trying to con someone out of a buck. When their lives intersect over Christmas when they are both 11, nothing will ever be the same. I read this one to my girls a few years ago and Bart ended up sitting in on the whole thing (and even volunteering to read so we could read MORE) and I sobbed my way through the last chapter.
Christmas at the Little Beach Street Bakery by Jenny Colgan

The Little Beach Street Bakery books are beloved and when you add in a Christmas one? Well, that's holiday happiness on a page. In this one, it returns to Polly Waterford who runs the Little Beach Street Bakery and she can't wait for Christmas. Until her best friend shows up with a secret that could turn everything upside down.
Christmas with Anne by L. M. Montgomery. If you're an Anne lover (as I am!), this collection of holiday Christmas stories from the author of these beloved books is absolutely charming. It doesn't really matter if you've read Anne of Green Gables or not – two of the chapters are from the Anne books, but they stand alone, like the other stories in this book.
Little Women by Louisa May Alcott
This was the 2020 December book for the Everyday Reading Book Club and it was such a delight to revisit this classic which just feels ultra-Christmasy to me.
And if you'd like a printable copy of this list of the best Christmas books for adults that you can take to your library or screenshot on your phone for easy access, just pop in your email address below and it'll come right to your inbox!
I'd love to hear some of your other favorite Christmas books for grown-ups! Leave them in them comments so we can all find a few new favorites!
If you liked this post about Christmas books for adults, you might like these posts too: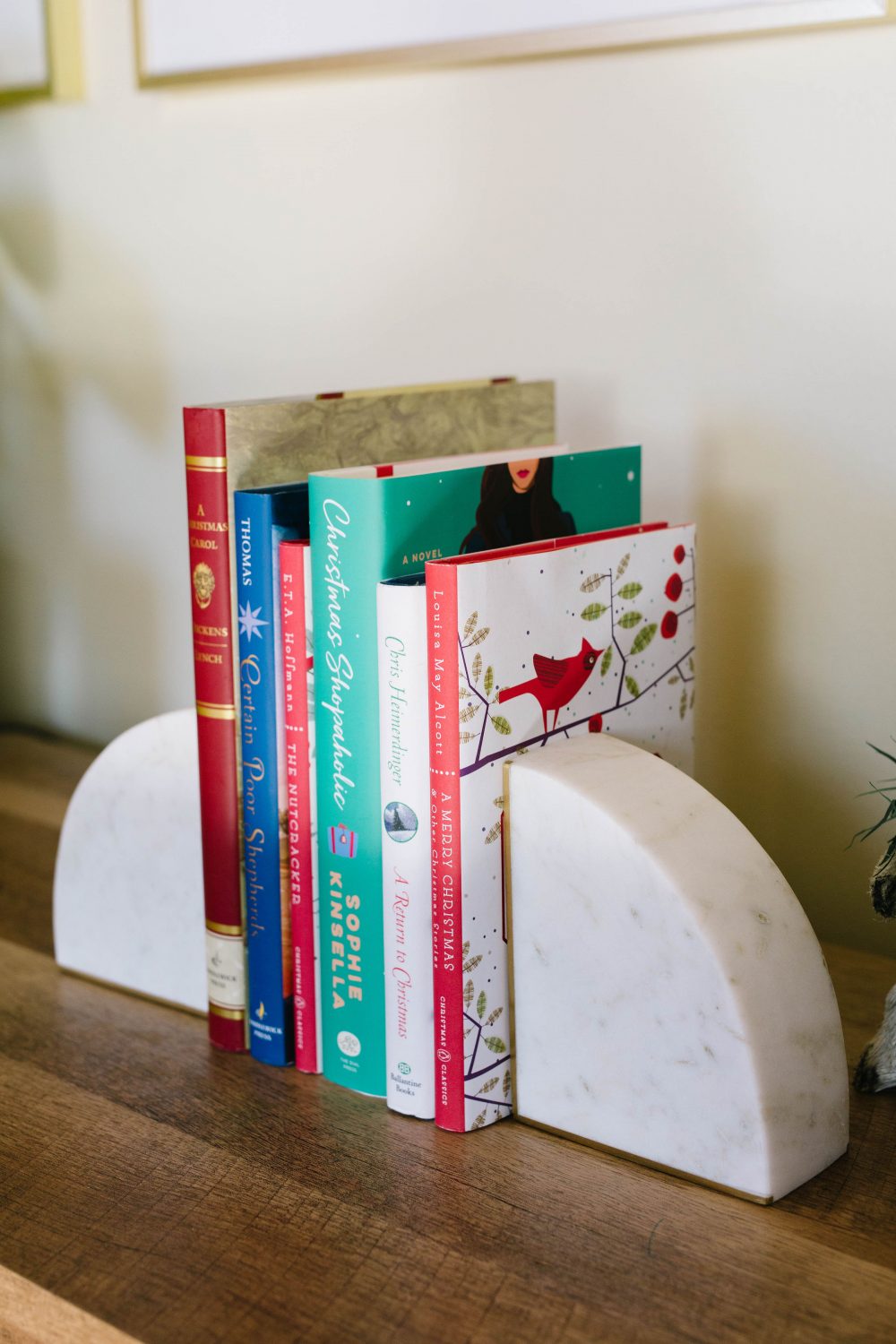 Photos by Heather Mildenstein