For nearly a decade, I've been posting an annual list of children's Christmas books.
Every year, I love checking out every Christmas picture book I can find from the library and visiting my local Barnes & Noble to read all the newest Christmas releases.
Each year, when I finish the list up, I think, "Well. . . . no way I'll be able to come up with 24 DIFFERENT children's Christmas books next year, but at least this year was a great list."
And then every year, I discover plenty of new ones, both new to me and brand-new in general.
This year it felt almost embarrassingly easy to find 24 new titles – there are so many fantastic Christmas picture books.
I hope you'll enjoy finding a few new favorites to add to your holiday celebrations this year!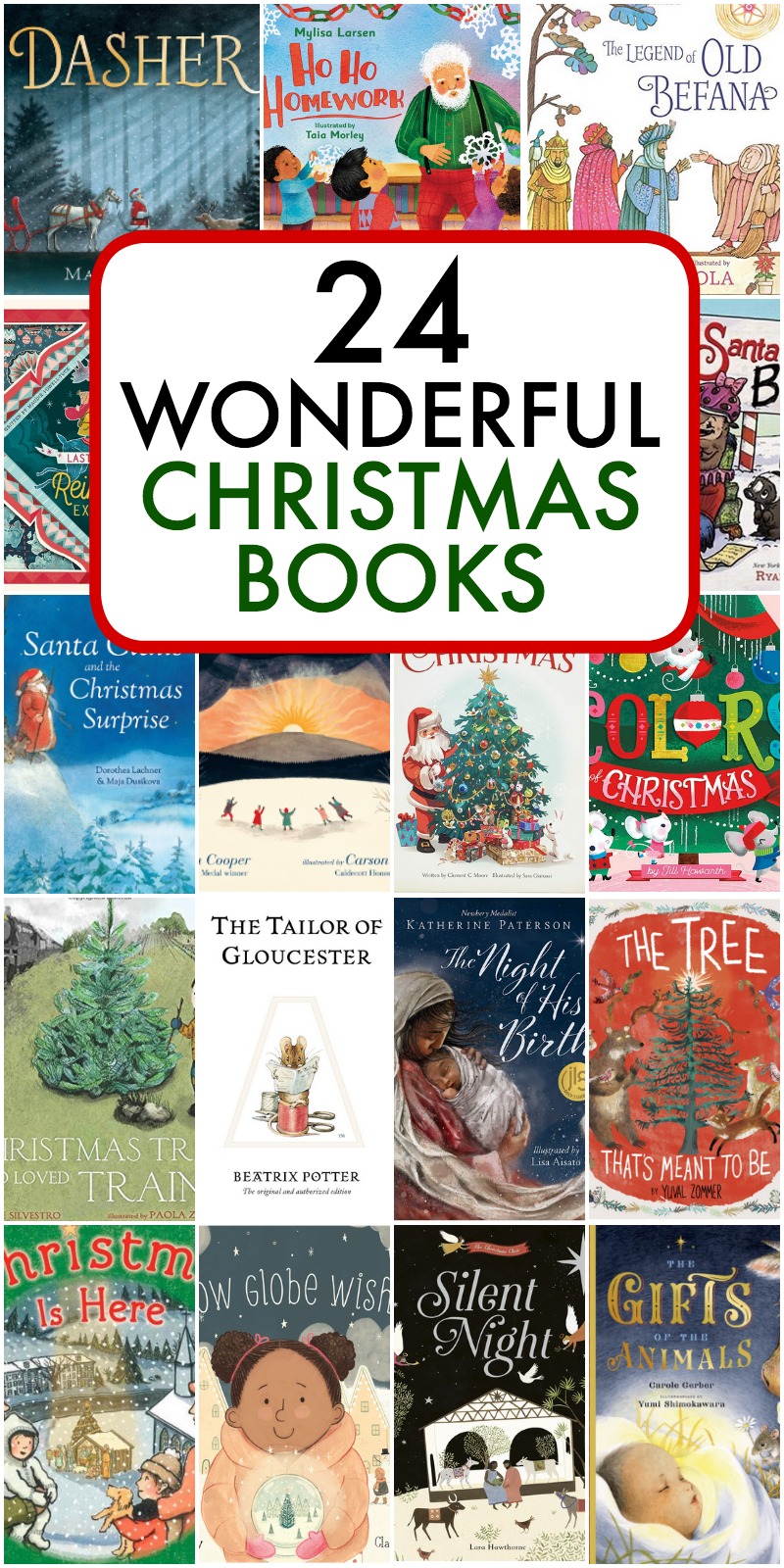 24 Wonderful children's Christmas Books
You can see all the previous children's Christmas book lists here – there is very little crossover between them, so you'll have literally hundreds of options!
If you'd like a printable copy of this list that you can take to your library or screenshot on your phone for easy access, just pop in your email address below and it'll come right to your inbox!
And don't forget to download a free copy of the Rad Reader Christmas Calendar – it's the perfect way to make these Christmas books a part of your December celebrations!
If you liked this list of children's Christmas books, you might also like these post: