This post is sponsored by Mixbook. Use the code EREAD50 for 50% off your holiday cards and photo books!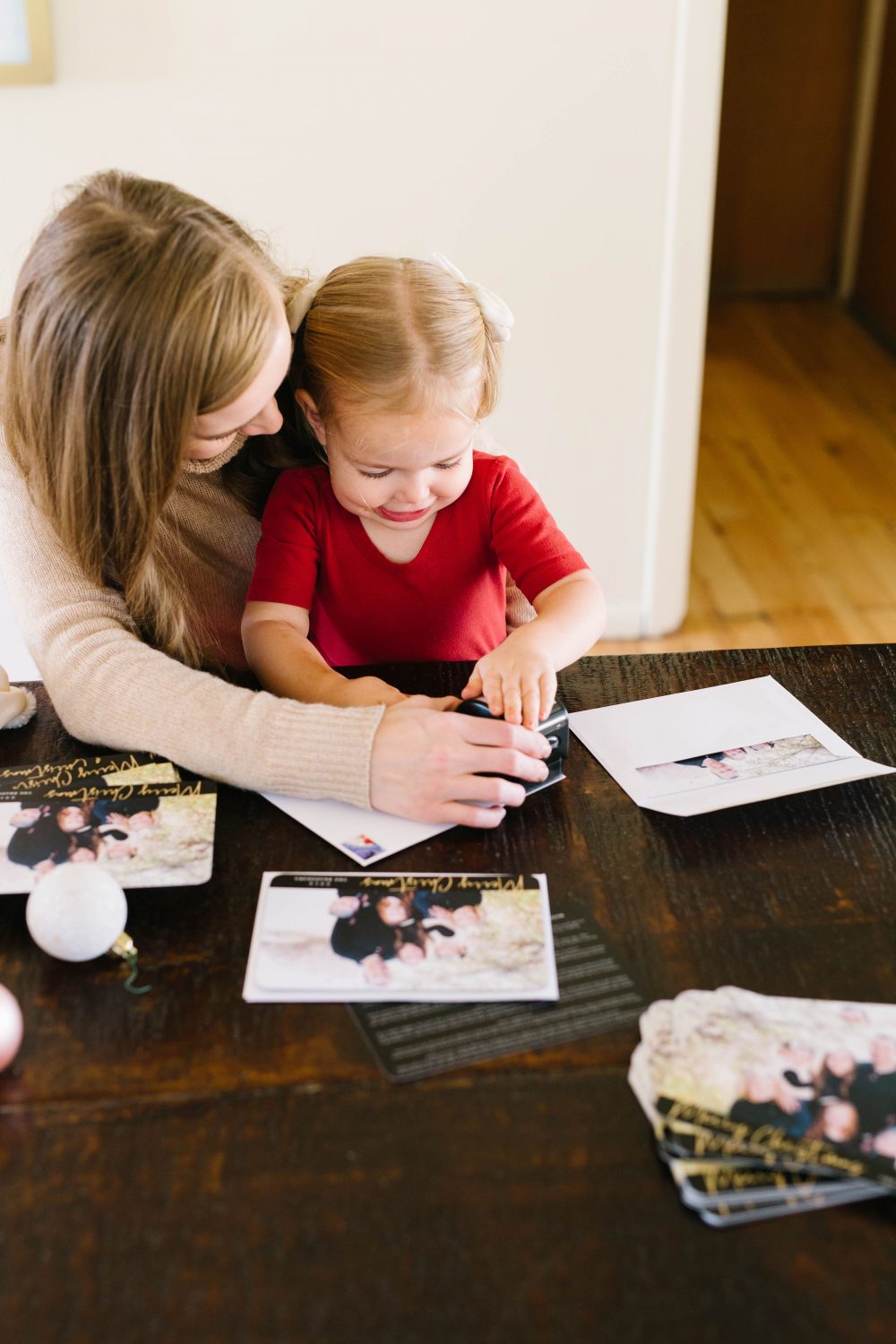 I am not someone who puts their Christmas tree up on November 1st.
I don't listen to Christmas music until well into December.
And I'm definitely not one of those organized women who does all their Christmas shopping by September 1st.
I mostly like to keep the Christmas season in December.
But there are five things on my holiday checklist that I like to do in November, rather than wait until December rolls around.
They all start to put me in a Christmas mood and they feel fun and festive in November instead of stressful like they might if waited until later in the season.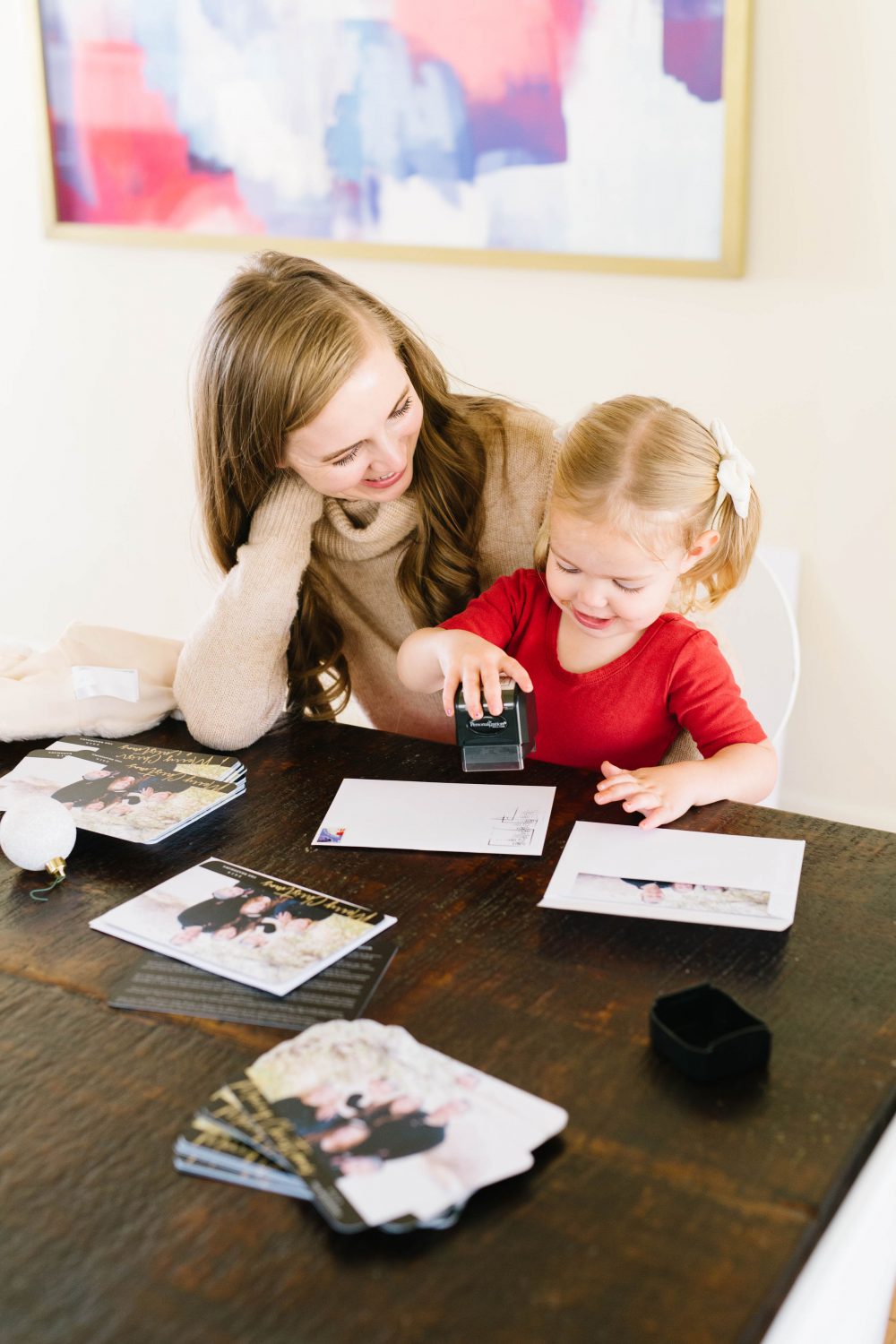 5 Things on My November Holiday Checklist
Order my Christmas cards
Ordering Christmas cards is one of those things that I remind myself "It will take the exact same amount of time now as it will in a month, except that right now there is zero stress."
This is my third year ordering my Christmas cards through Mixbook and they make it SO EASY.
Once we had our family photos back, we picked a favorite and then I used the filters to quickly sort down to the cards that had one photo and were horizontal. I picked five possibilities, ran them by Bart, and ordered them the next day.
One of my favorite things about Mixbook is that they'll print all your address on your cards (free!) so that when they arrive, I can just seal them (er, let my children seal them, because they think it's the best thing in the world) and put the stamps on and they're ready to go.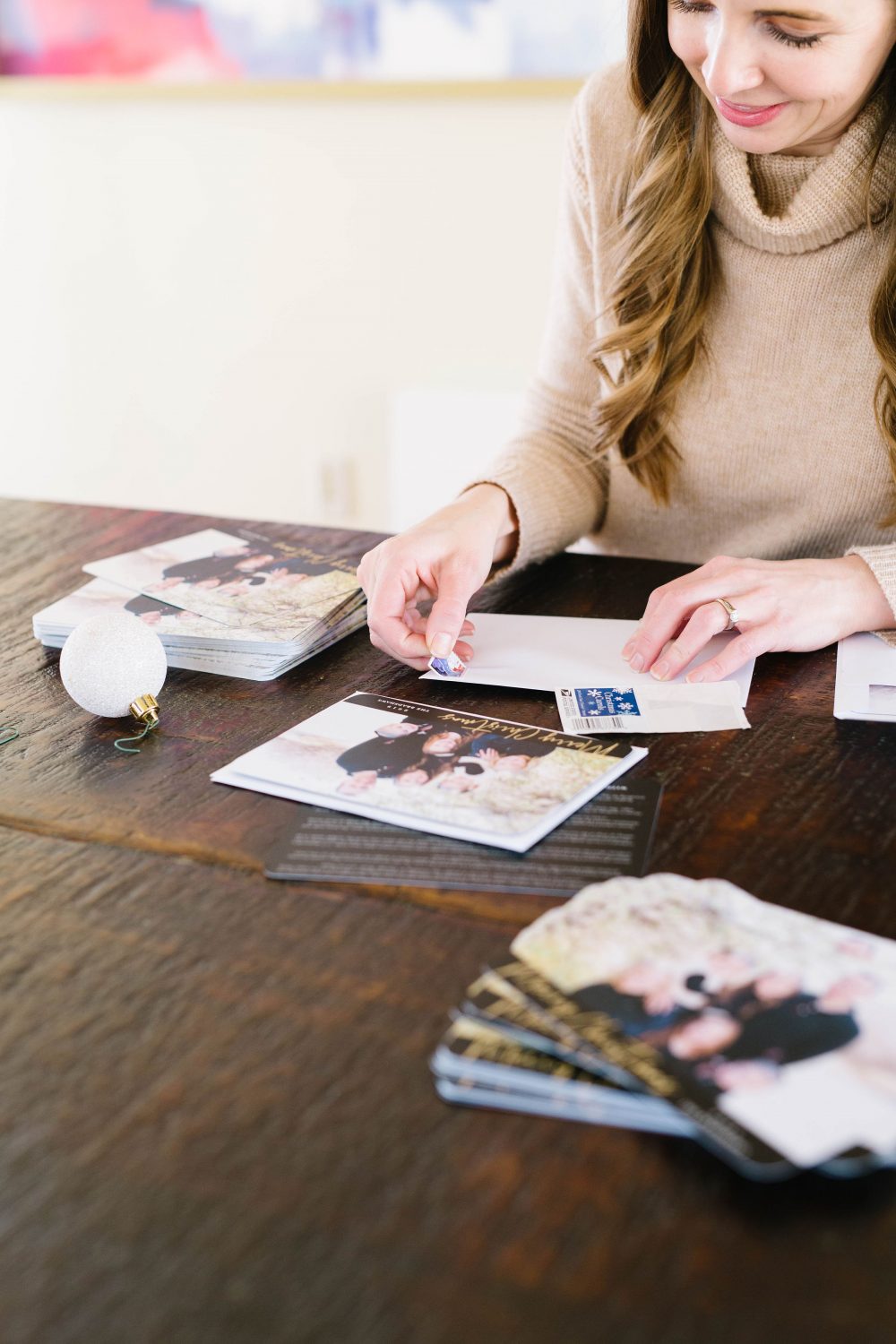 No using my own mediocre handwriting or spending hours addressing nearly 200 cards.
And nobody hits the perfect balance of quality and value like Mixbook – they do beautiful cards that don't break the bank. And they also do gorgeous photo books or calendars which make great gifts too (I'm considering printing out a photo book version of Girl Talk since my girls LOVE those posts more than anything).
Also, I did something brilliant this year – since Mixbook also does photo prints, I ordered a new 8×10 for my photo wall and my 4×6 Halloween family photo to add to my collection for next year. It was so quick and easy and shipped free along with my cards. Three birds, one Mixbook stone.
And you can use the code READ50 for 50% off any Mixbook order. Basically, it's just all winning at the holidays.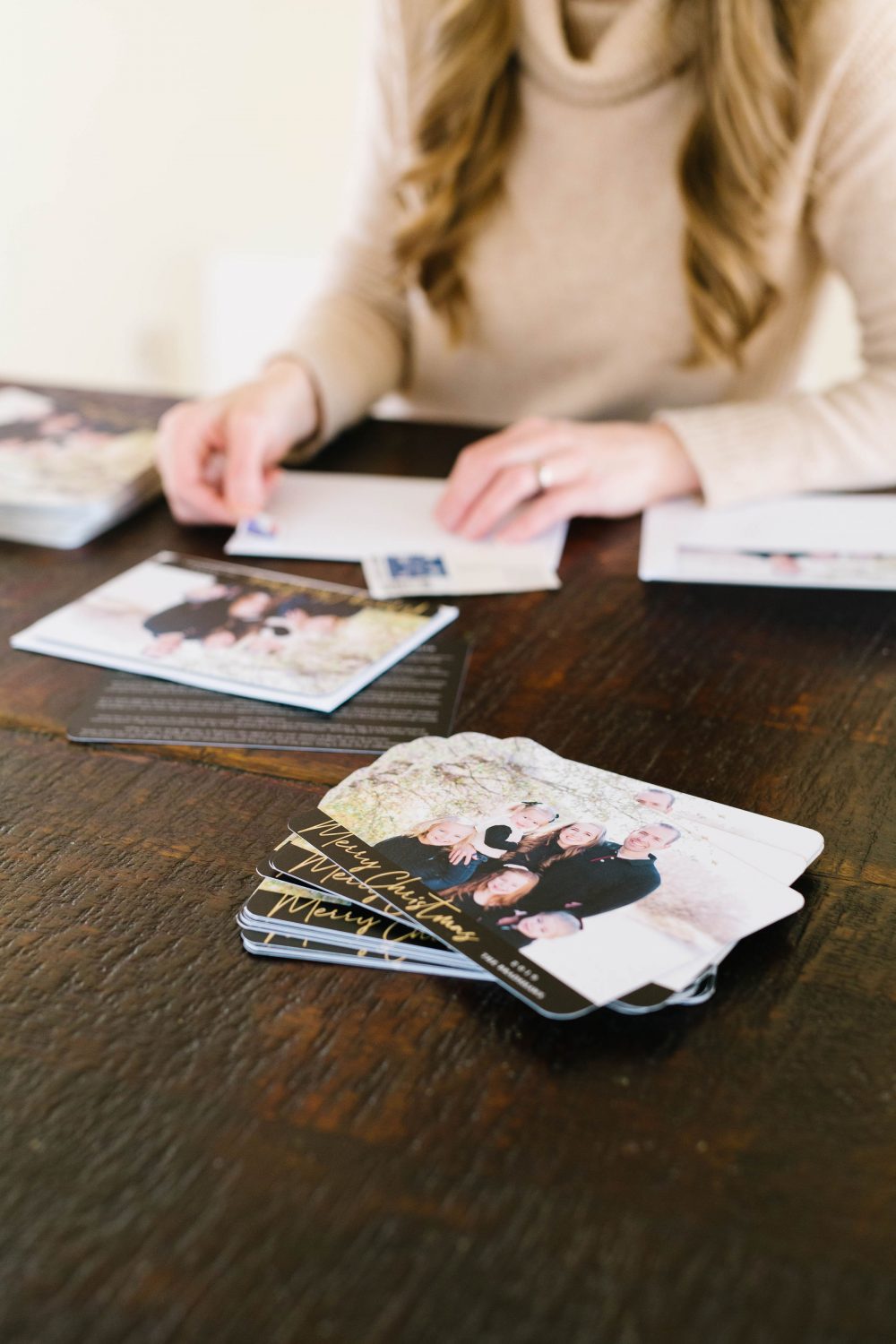 Buy Christmas Pajamas
I have learned the hard way that if you wait until December, all the good pajamas are sold out. And when you want to find matching or coordinating ones for FOUR CHILDREN in different sizes? Good luck with that.
Buying them in November means I have tons of options and my girls can wear them ALLLLL December.
Pick a date for our annual Gingerbread Party
Every year, I host a little gingerbread house building party for my girls – it's one of my favorite traditions carried over from my own childhood and my girls LOVE it. Picking a date in November means it happens and that we can do it before December really starts going crazy.
Request Christmas library books
If you think it's hard to get Christmas pajamas come December, it's NOTHING compared to trying to get the good Christmas books at your library. Once December hits? Not a chance. I've requested a whole bunch of new Christmas books and I'm already 2nd or 3rd on the list for many of them. Don't wait on this one or you'll be reading all your Christmas holds come February (which isn't the worst thing in the world).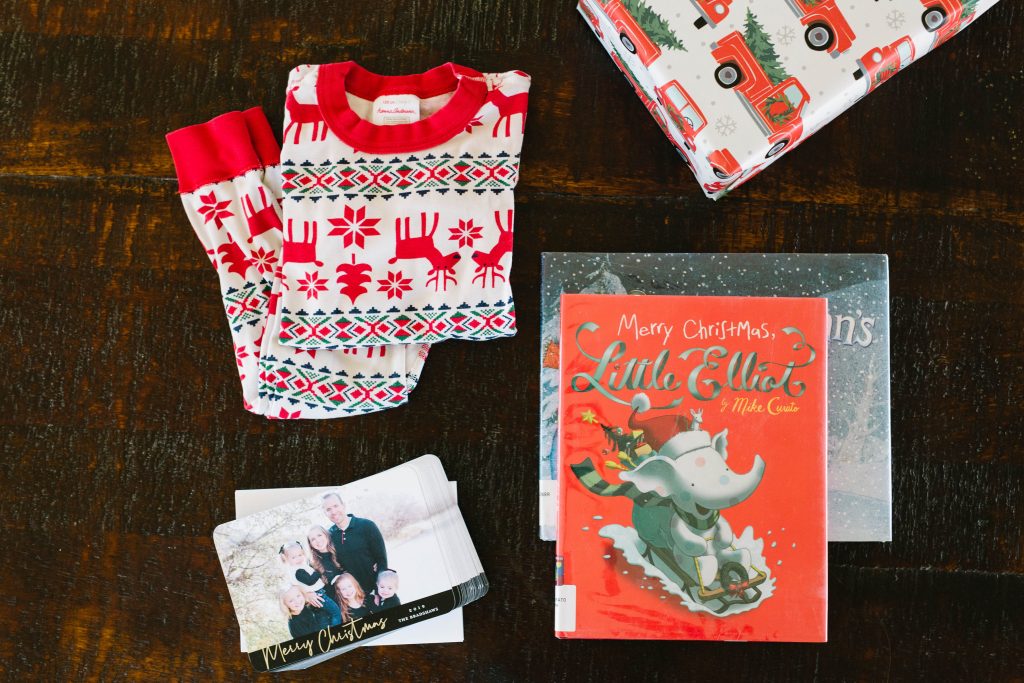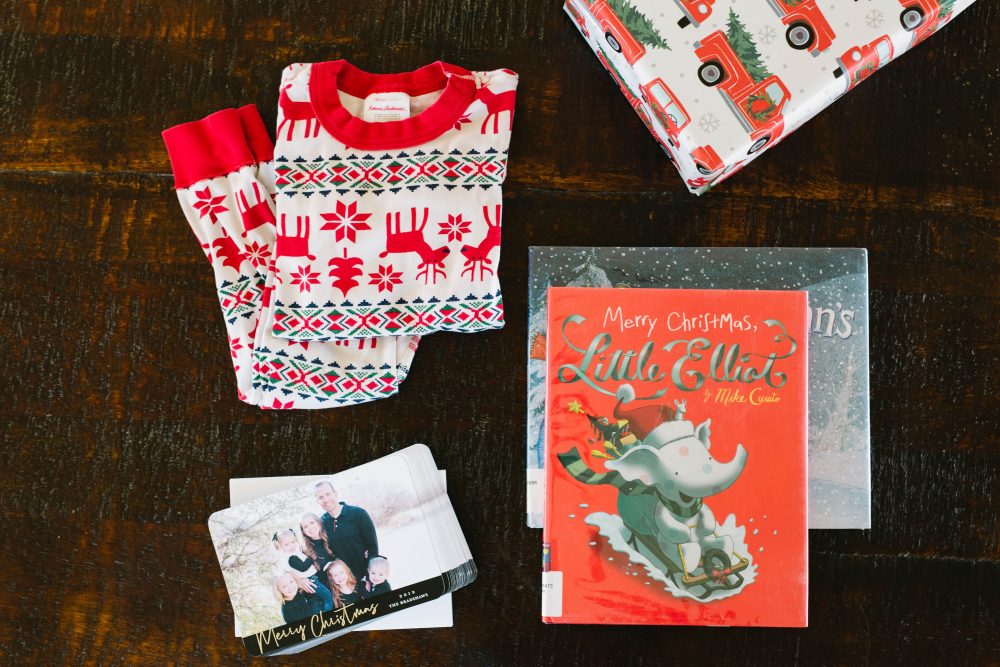 Schedule a Christmas Date
Quite by accident, Bart and I got in the habit of having a date together a few days before Christmas and after the blur of family events, it feels really luxurious to do something with just the two of us, whether it's going out for a fancy lunch date or attending a holiday concert. Putting it on the calendar in November means we have time to buy tickets or make reservations and get a babysitter. And then I look forward to it all month!
Crossing these five things off my holiday checklist in November makes December so much more relaxed for me and lets me enjoy fun with my family (and quiet hours wrapping gifts in my office). And being clear on what things I DO want to get done in November also lets me not feel worried about the things that I've decided to wait until December to do.
What holiday prep do you do in November? I'd love to hear!
And if you're ordering your holiday cards soon, I can't recommend Mixbook highly enough! Don't forget to use the code EREAD50 to save 50% on your entire order. 
P.S. If you're looking for the address template that Mixbook uses, it's available here – just save a copy to your Google Drive and add in your names and addresses! Once you have them all in, download it as CSV file and you can upload it to Mixbook and they'll print those addresses right on your cards! And then you can keep updating that Google Drive – it's available on your phone or computer.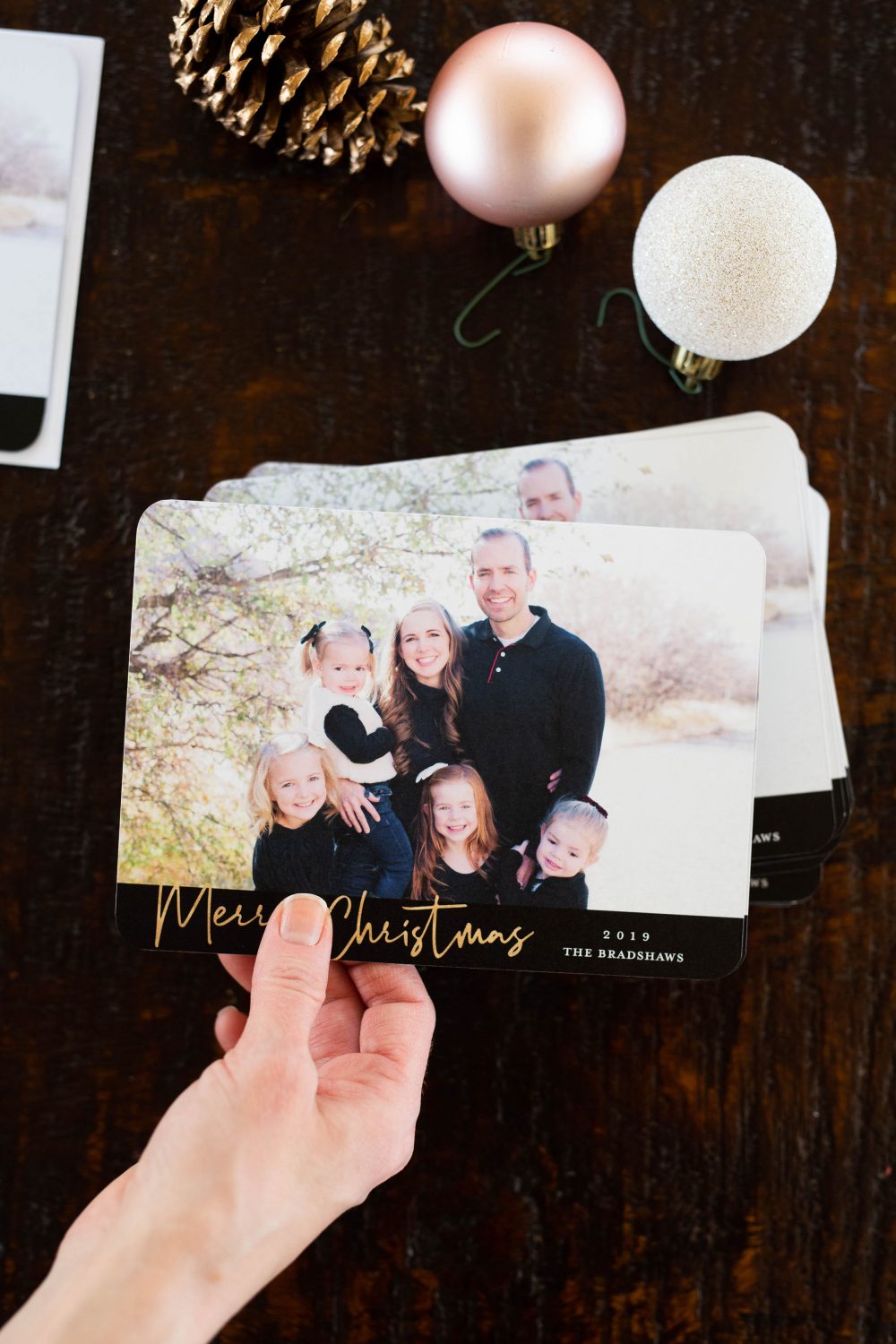 Photos by Heather Mildenstein