This post is sponsored by Tuesday Morning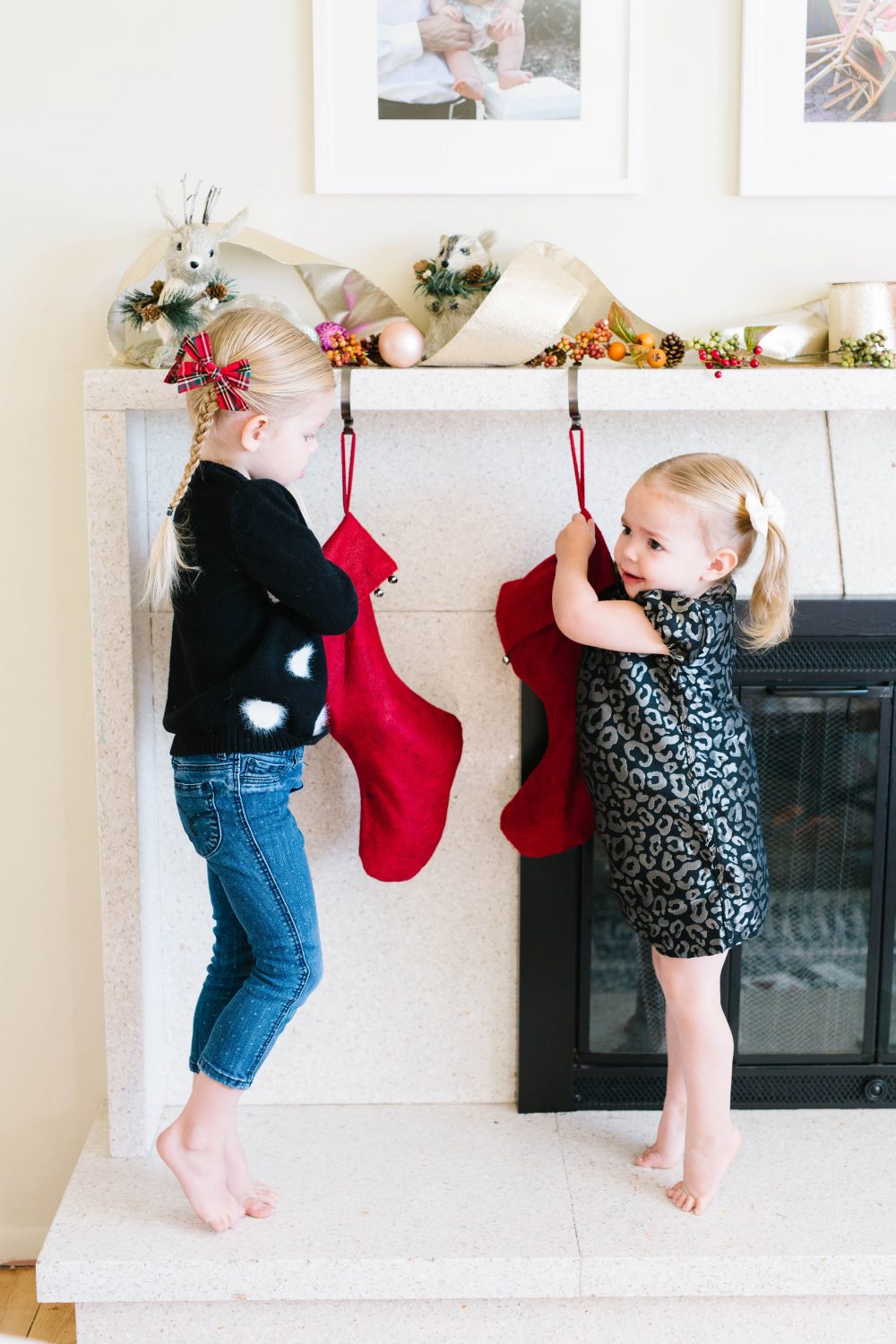 I LOVE Christmas stockings.
They feel like the perfect kick-off to Christmas Morning and some of my best memories are coming down to find our formerly-empty stockings bulging with surprises.
Our general philosophy for stocking stuffers for kids in our family is that stockings shouldn't cost a fortune. I want them to have some fun things, some useful things, and some tasty things.
I'm a lifelong fan of Tuesday Morning (Bart asked me if they were a new store and I was all "I've been going since I was 8 or 9!") and they have the BEST stocking stuffers for incredible prices. I'm so thrilled to partner with them this holiday season on several gift guides, including stocking stuffers for kids.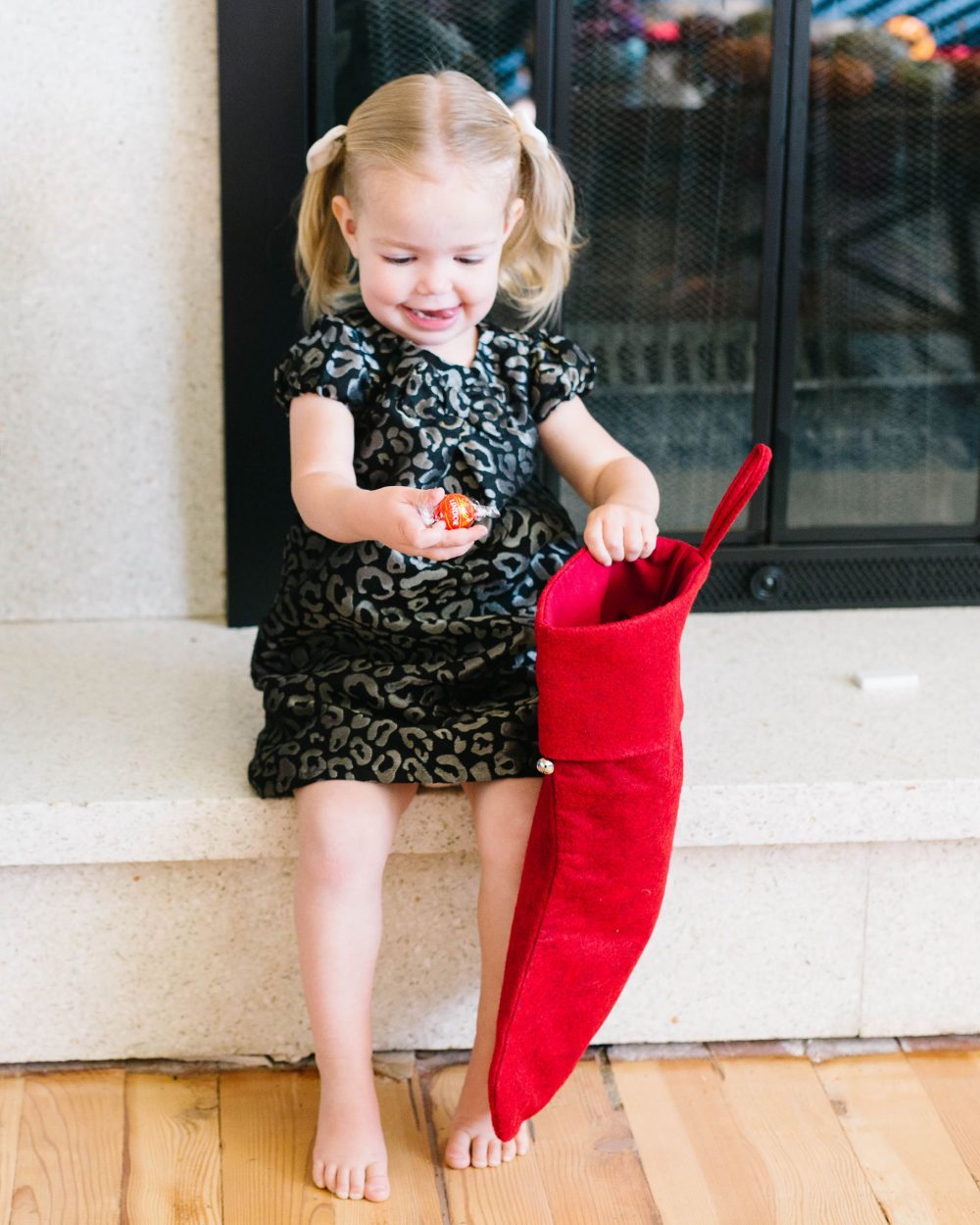 Bart's family did food-only stockings his whole growing up (and they still do – last year, when his entire family was in town for Christmas, his parents prepared 34 complete stockings all packed with fruit, candy, chocolate, and Pringles (for Bart, Pringles in stockings are a non-negotiable).
For my family, there were always treats but also a few other items (socks and underwear, always – my mom said "I get credit for big gifts – Santa can give socks and underwear." To be fair, none of us ever actually believed in Santa, so my parents got credit for the socks and underwear too).
Now with our own family, our stocking stuffers for kids are a hybrid of our families with a little spin of our own.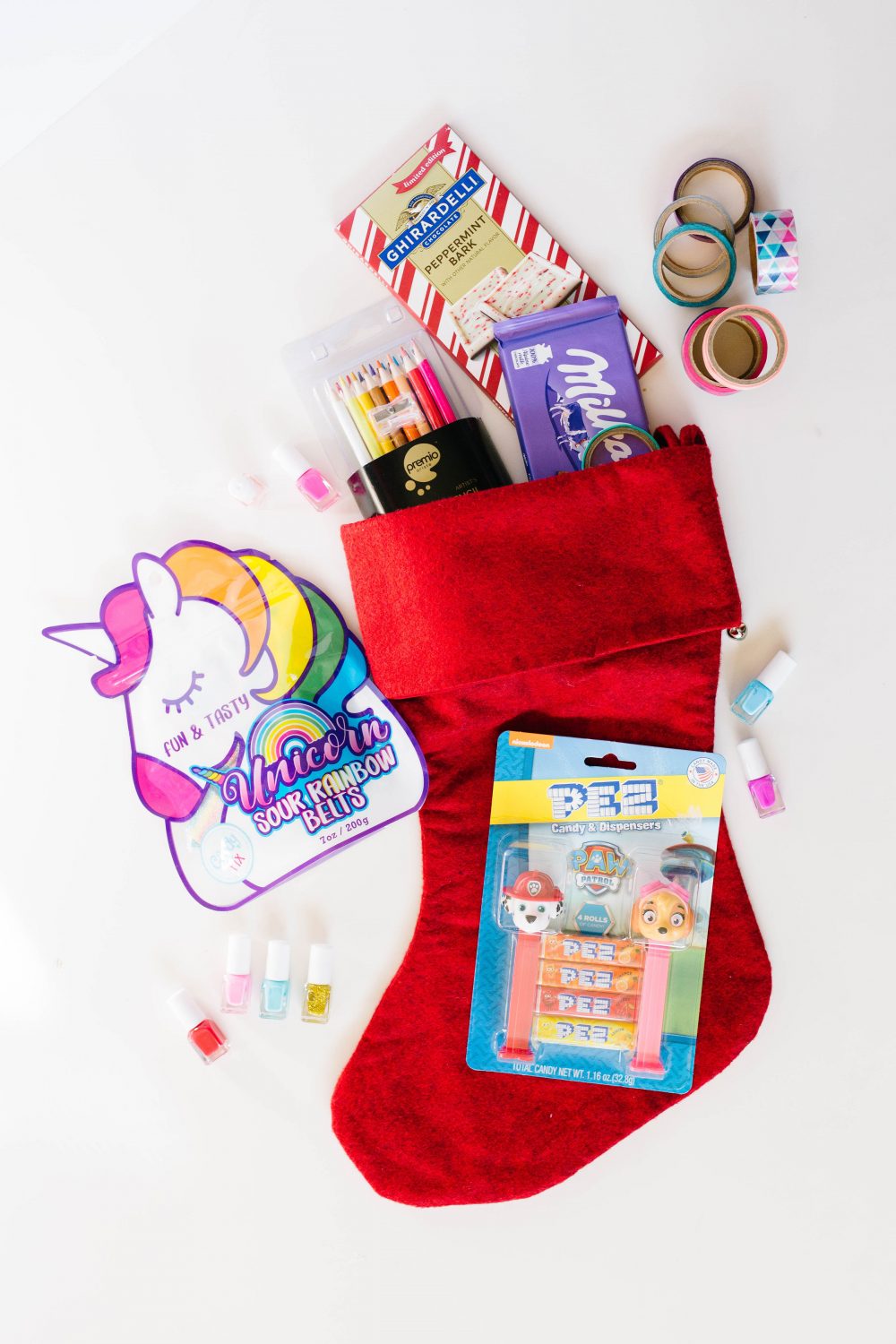 Stocking Stuffers for Kids
Here's what our children generally get in their stockings on Christmas morning: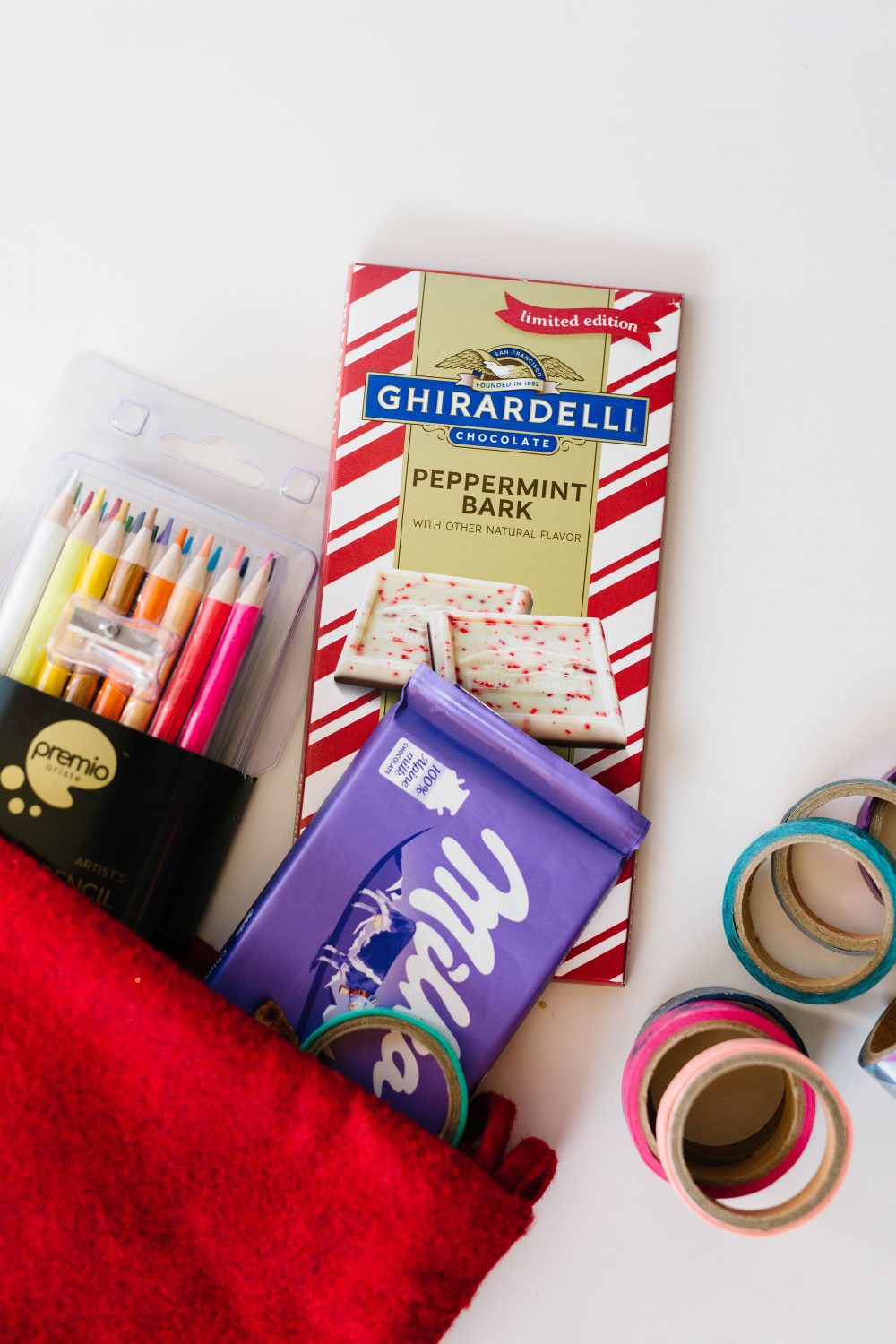 I feel like stockings stuffers for kids are one of the most fun things to shop for – I spent the best time at Tuesday Morning wandering through the aisles and finding fun little gifts to slip into their stockings on Christmas Eve. They have so many unique finds at prices that are 20-60% lower than department or specialty stores.
You can find your closest Tuesday Morning here – I promise you'll find the best stocking stuffers for kids and adults! And. . . .probably a couple of things to put in your own stocking (I had to buy myself a Milka chocolate chip cookie candy bar).
And check back later today for another gift guide with Tuesday Morning – I can't wait to share more fantastic gift ideas with you!
In the meantime, I'd love to hear what you put in stockings!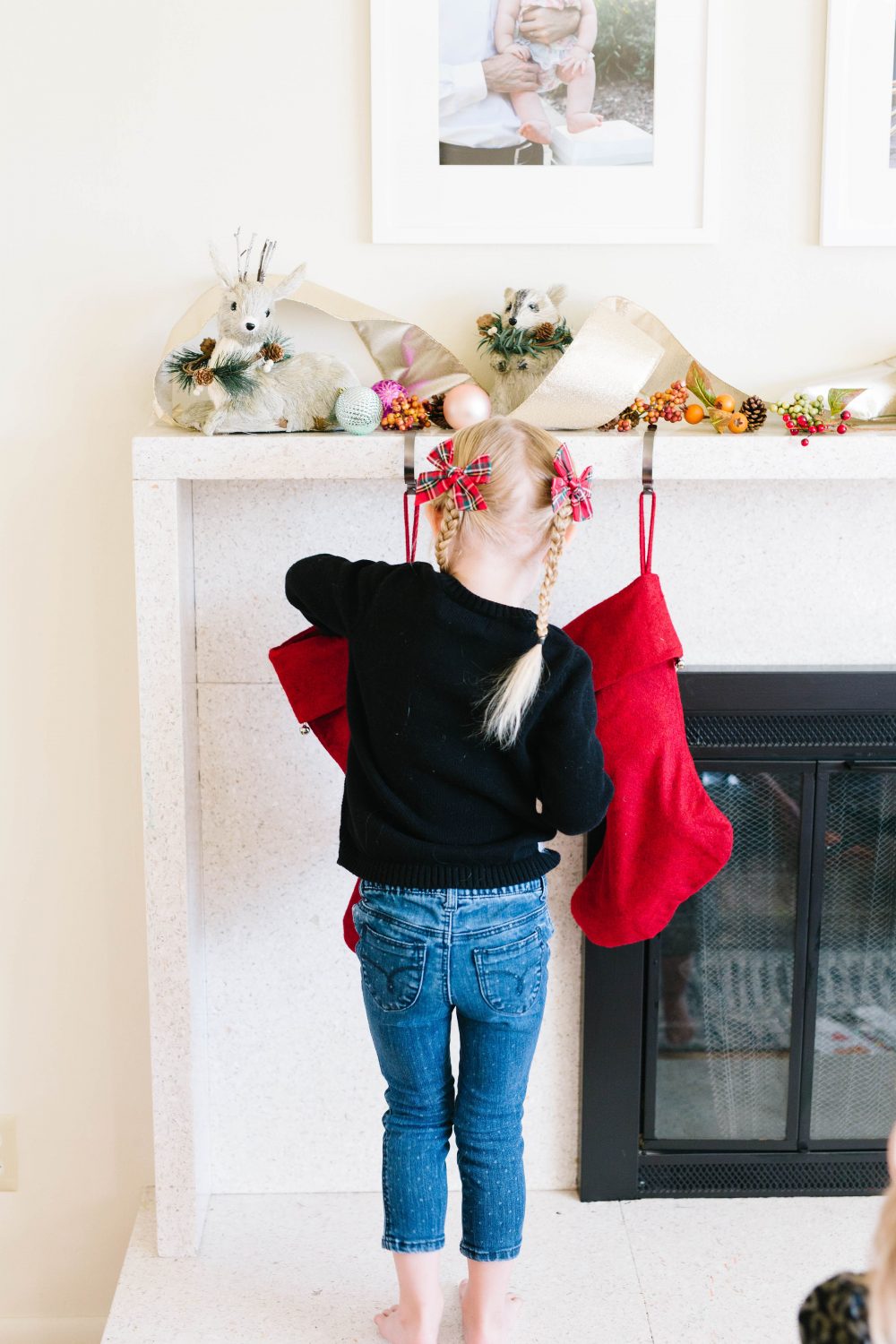 Photos by Heather Mildenstein