This post is sponsored by Tuesday Morning
I don't know of many things that are more fun than buying gifts for a 3 year old girl.
Tally is almost three and she's REALLY getting into the holidays now.
Plus, there are so many great gifts for this age.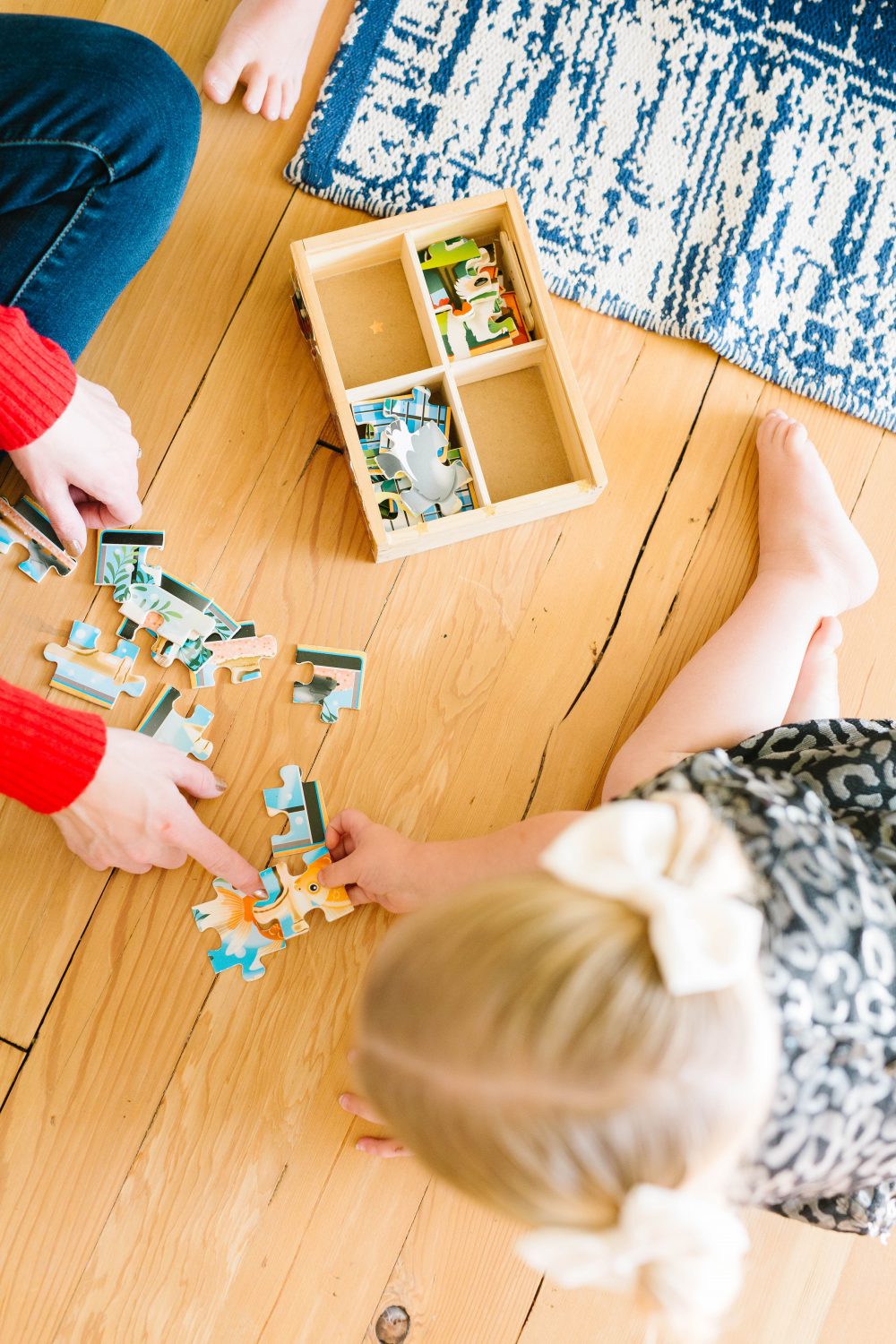 When I went to Tuesday Morning last week to pick up stocking stuffers (you can see how we handle stocking stuffers for our girls here!), I took a peek through the toy and stationary department and had Tally's Christmas gifts just about ready to go in 10 minutes!
Tuesday Morning has such a great selection of toys (we always go there to pick up birthday gifts when my girls go to a party) and the prices are unbeatable.
Here are some of my favorite gifts for a 3 year old girl – if you're shopping for one of those, lucky you!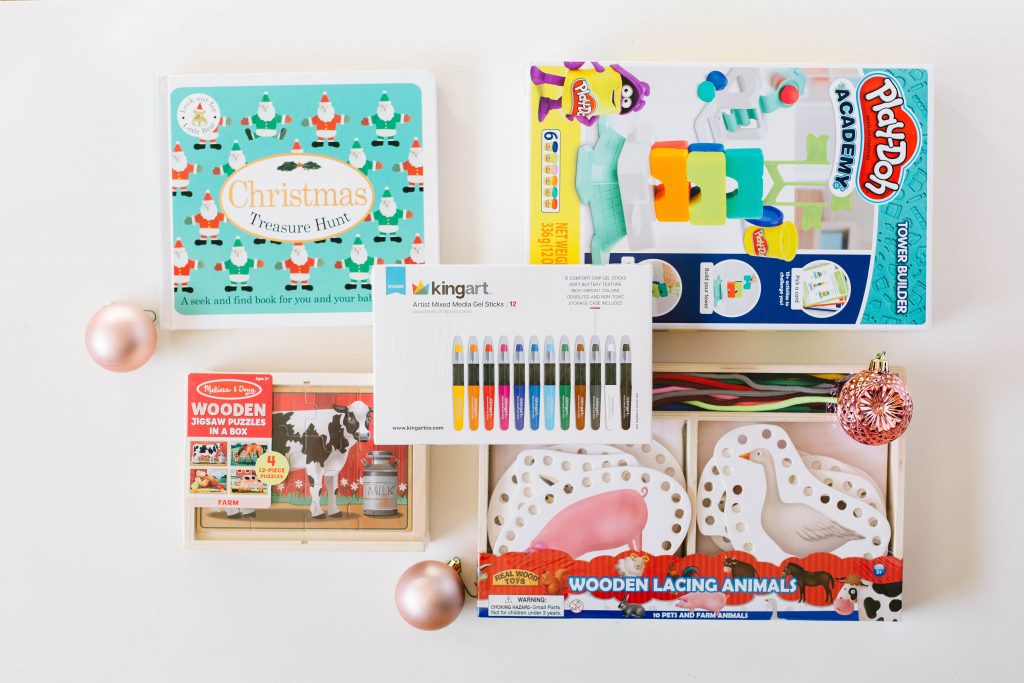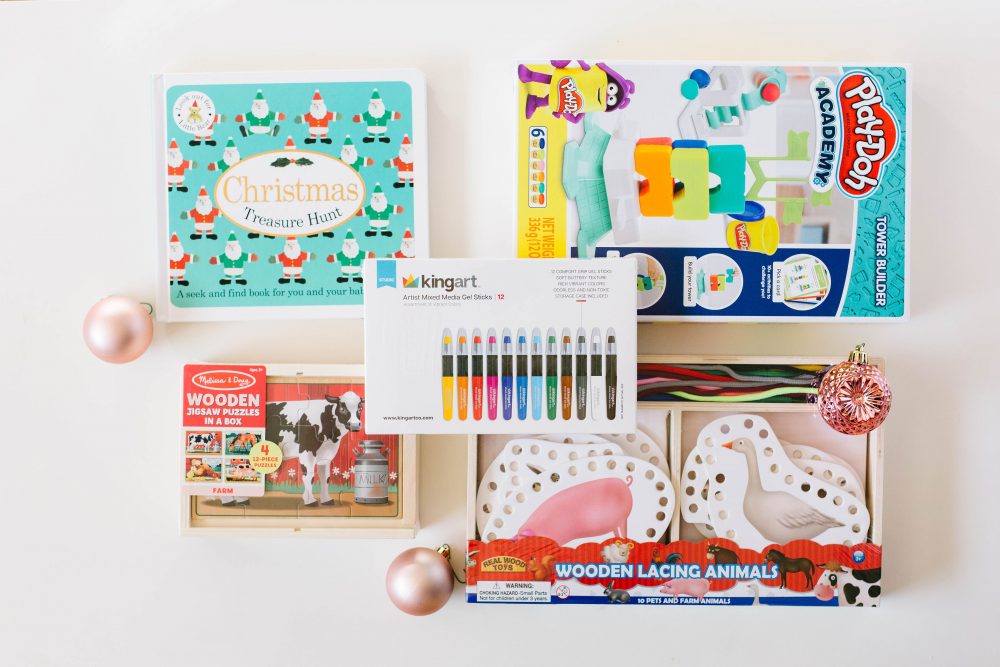 9 Great Gifts for a 3 Year Old Girl
Puzzles. Back when Ella turned 2, my sister Merrick gave us a set of four little wooden puzzles made by Melissa & Doug and Ella did them ENDLESSLY. They fit perfectly in a little wooden box with a lid and somehow, despite six moves, we've managed to keep all 48 pieces (12 pieces for each of the four puzzles). A few months ago, Tally discovered them and she's done them nearly every day since then. When I saw a new set of them at Tuesday Morning, I knew she'd be thrilled to find those under the tree. Our original set is pets and I bought her a set of farm animals. The whole set was under $7!
Lacing Cards. I haven't seen these in ages and the moment I spotted this set, I knew Tally would love it. I'm actually pretty sure the other girls, even up to nine-year-old Ella, are going to be anxious to help too.
PlayDoh. Of all the activities on the planet, I think PlayDoh is Tally's very favorite. She's gone through so many sets of PlayDoh since I gave her a few in her stocking last year and I was delighted to find a set of PlayDoh at Tuesday Morning (they actually had quite a few varieties – it was hard to pick!) and guaranteed, this will be the first thing she wants to play with on Christmas morning.
Books. Tuesday Morning has a great selection of board books and I loved looking through (and spotting some of our favorites) and picking out a few for Tally on Christmas morning.
Art Supplies. It's pretty much a non-stop art studio at our house and Tuesday Morning has the best art supplies. I bought these get sticks so that she can keep up with her constant coloring. They have such high quality art supplies for a fraction of the retail cost.
Dress Up Costumes. I don't know if there are many gifts for 3 year old girls that are more beloved than dress-up. We have a big stash and my girls all dress up pretty much every afternoon – I never know what they'll come out wearing! My Tuesday Morning had a whole section of dress-up costumes, from superhero capes in a variety of colors to a doctor's coat and plenty of other options in between.
Baby Doll. We have several dolls at our house and they are all in constant rotation. They're a classic for a reason – I've seen very few toddlers, boys or girls, who didn't love playing with a baby doll. What could be more fun than being the grown-up for a change instead of the baby yourself?
Simple Board Games. In the past six months, Tally has really gotten into games (we have an old animal bingo set from when Ella was this age that she loves) and Tuesday Morning has a great selection of affordable games for all ages, including the littlest ones!
Play food. This is the most fun age for bursting little imaginations and I love sets of pretend food for making tiny meals. Tuesday Morning has a whole range of options (and not just play food either! Their whole imaginative play section is great).
What have been the best gifts for a 3 year old girl in your life? I'd love to hear!
And you can find your local Tuesday Morning here – they have such great options at incredible prices so you'll be all ready for Christmas morning!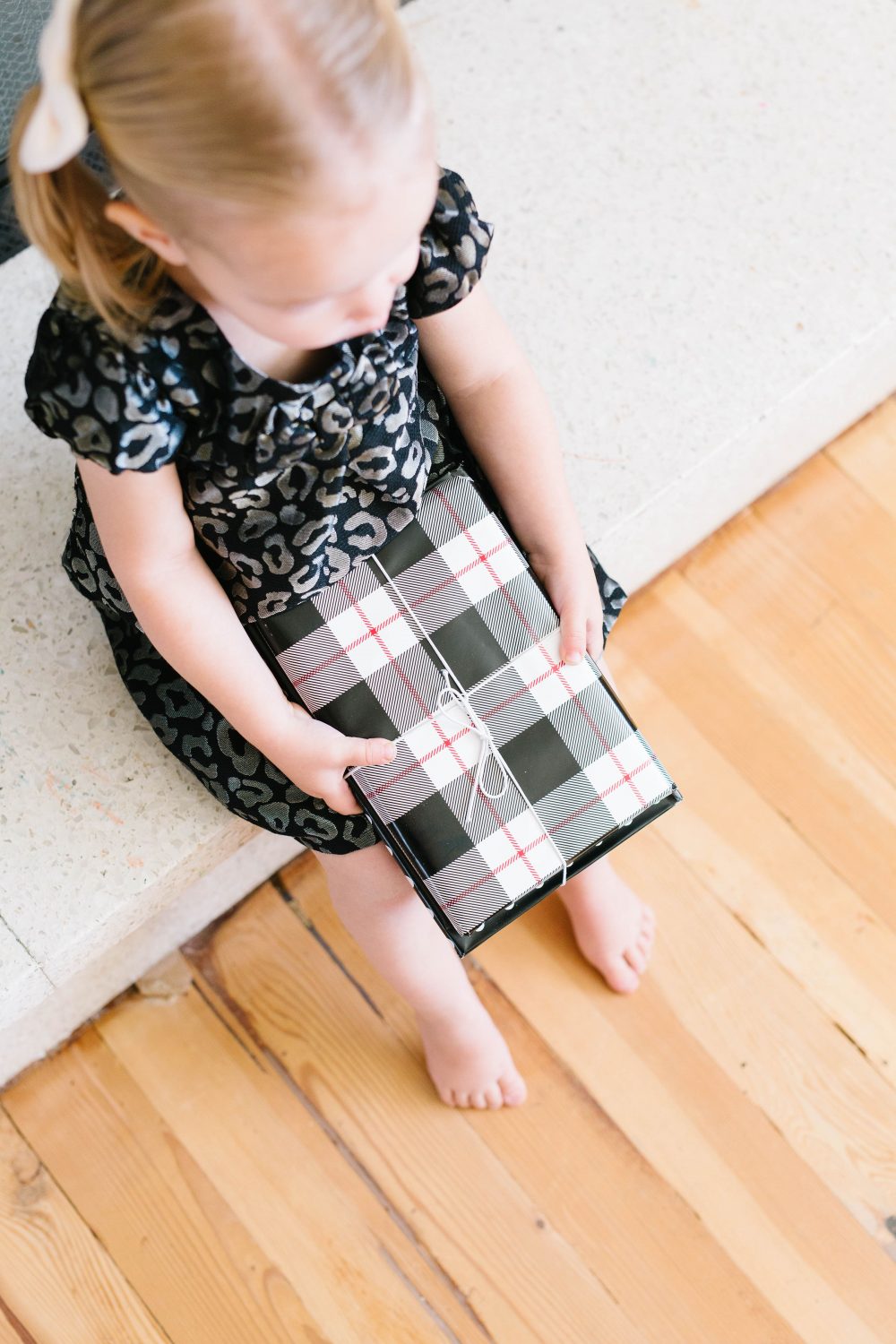 Photos by Heather MildensteinW