I cannot believe my birthday is just around the corner (I'll be 35 this year!).
Every year, my mom and Bart ask what I want for my birthday and I always can think of exactly zero things, so in the last couple of years, I've started keeping a running list of things I'd love as birthday gifts.
Here's what is on my list this year.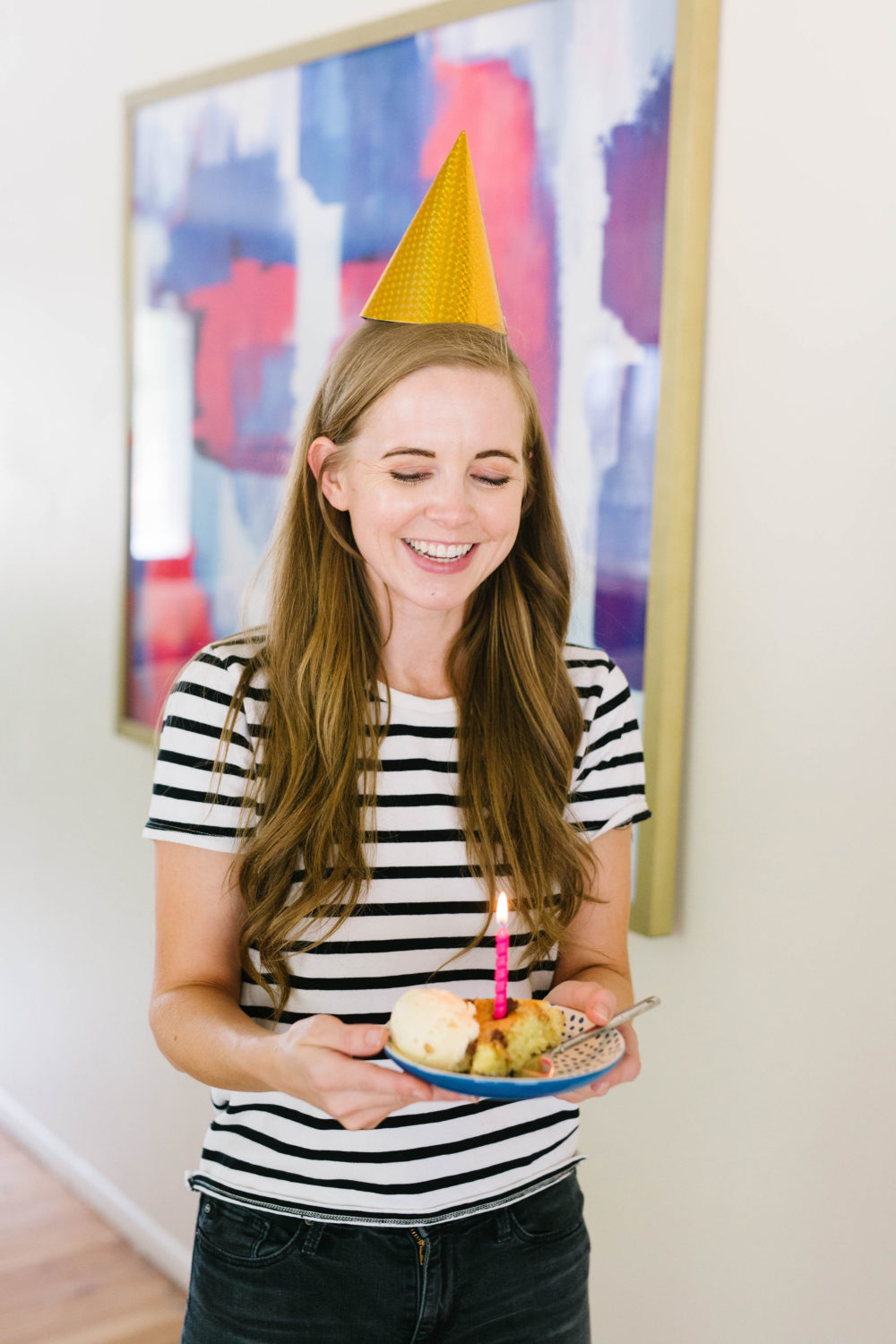 Revlon Hot Air Brush. I've heard Merrick talk about this for at least two years and never even considered buying one and then I used hers over the summer and . . . now I need one.
A Monogrammed Water Bottle. I come by my love of monograms from my mom and when I saw the display of these glass and bamboo water bottles in the store this summer, I was instantly in love. I also couldn't believe how affordable they are!
A Mini Backpack. I've used a crossbody bag for the past year or so but I'm ready to go back to a backpack (hands-free forever!). Since I don't have any babies, I don't need something very big. If you have one you love, I'm all ears for brand and style suggestions!
Stock Pot. I mentioned that I learned to can this summer and it was VERY thrilling to me. But when I did it myself at home, I had to rig up a somewhat precarious situation with a not quite big enough pot and a fake jar rack, so I'd LOVE a real set. If there was ever a sign that I was not 23 anymore, it's the fact that canning supplies are on my birthday wishlist.
A winter nightgown. I was anti nightgown for most of my life until the last year. Now I'm a total fan and I love this cozy thermal one in cream. Pretty sure my winter pajama collection needs this.
I'd love to hear some of the best birthday gifts you've received (or what's on your birthday wishlist!).
IF YOU LIKED THIS POST with gift ideas for women, YOU MIGHT ALSO LIKE THESE POSTS: