Easter always feels like it comes up so fast!
One minute you're thinking about Valentine's Day and then half a second later, you're hunting for Easter Basket ideas!
We don't go crazy with Easter baskets, but it's fun to have a small gift or two or something useful for the approaching summer!
I've collected 15 of my favorite Easter Basket ideas and I hope they're helpful for you and your family!
15 Easter Basket Ideas for Kids
Art supplies. An Easter basket is the perfect place to refresh your child's art supplies. Grab a box of colored pencils, new crayons, a couple of rolls of scotch tape (this is like GOLD to my children), some kid scissors (this pack is under $6 for six pairs in fun colors) or this mini stapler for $3.
A Library Bag. This is what we're giving the girls in their Easter baskets this year – I've had one of these library bags for years and the girls have been asking for their own for ages. They come in so many fun patterns and are really affordable. (I wrote a whole post about how much I love these bags here).
A Drawing Book. Right now, we're all looking for ways to keep our kids entertained for hours on end and a drawing book is a great solution. Some of our favorite drawing books are listed here.
Press-on Nails. You know I'm a huge fan of these press-on nails and they have petite versions too for kids. My girls would FLIP over these! Fun for little girls and for teens!
A Small Game. Is an Easter basket where you want to tuck in a giant Monopoly box? Probably not. But Gnoming A Round, Sleeping Queens, Set, The Bears and the Bees, Cover Your Assets, Nuts about Mutts, or Dutch Blitz are all the perfect size and great for multiple ages.
Bath Dropz. We just gave Tally these for her birthday last month and they've been SUCH A hit. They're less than $4 and the container has 60 tablets that turn your bath water vibrant colors, but somehow don't stain your tub or your skin. I don't understand the magic, but I'm here for it.
Mosaic Foam Sticker Art Kits. My mom bought some of these for my girls a few years ago and they were CRAZY popular at our house. Divide these up among a couple of kids and keep them all happy for hours! They're $12.97 for a pack of 12 (less if you have Prime! And make sure you click the coupon box to get the extra $1 off!).
Sunglasses. I'm pretty sure there is NOTHING as cute as a little child in sunglasses. I'm the BIGGEST fan of these sunglasses in our London Littles shop and my girls love wearing them. Use the code EASTER21 for 10% off!
Paint by Sticker books. My children are OBSESSED with these and we've been doing them non-stop for the last year. If your kids are younger, go with the kid versions (my 4 year old can do them independently). If they're older, the adult versions are much more details and will keep them occupied for a lot longer. My 8 and 10 year olds FAR prefer the adult versions.
Swimsuits. I know MANY families give their kids swimsuits in their Easter baskets and we may do the same this year since we discovered on our St. George trip in February that all their suits were extremely worn out. This is my favorite place to buy swimsuits.
Spy Pens. We gave these to my girls a few years ago – they come in a pack of 12 for $12, so split them up among multiple kids if you want (I never let packaging be the boss of me!) – and my girls LOVED writing each other invisible notes and then using the light on the pen cap to read the note.
Hair Clips. I love the hair clip trend and my girls are super into them too. I bought myself this pack of 15 for $6 and they're super great (and again. . .  don't let the packaging be the boss. You can divide them up if you have multiple children).
 Indestructibles book.These books are one of my favorite things to give as gifts for babies – they're virtually indestructible! You can even run them through the washing machine and they'll be just fine. Plus, they have so many options and have such fun illustrations that my girls have loved looking at. And for under $6, it's a smoking deal on a book.
Water beads. I don't know why these are so fun, but they just really truly are. I can't stop playing with them either! This is a MASSIVE pack for under $8 that will last you a long long time.
A pair of rain boots. Easter is the BIGGEST time of year for our little shop and I can't blame anyone – Easter is the perfect time for children's rain boots whether you can actually go anywhere or you're just stomping in puddles in your driveway under quarantine. Don't forget to grab a pair or two of knee socks. And you can use the code EASTER21 for 10% off your whole order!
I'd love to hear what kinds of things you put in your child's Easter basket! Let me know in the comments.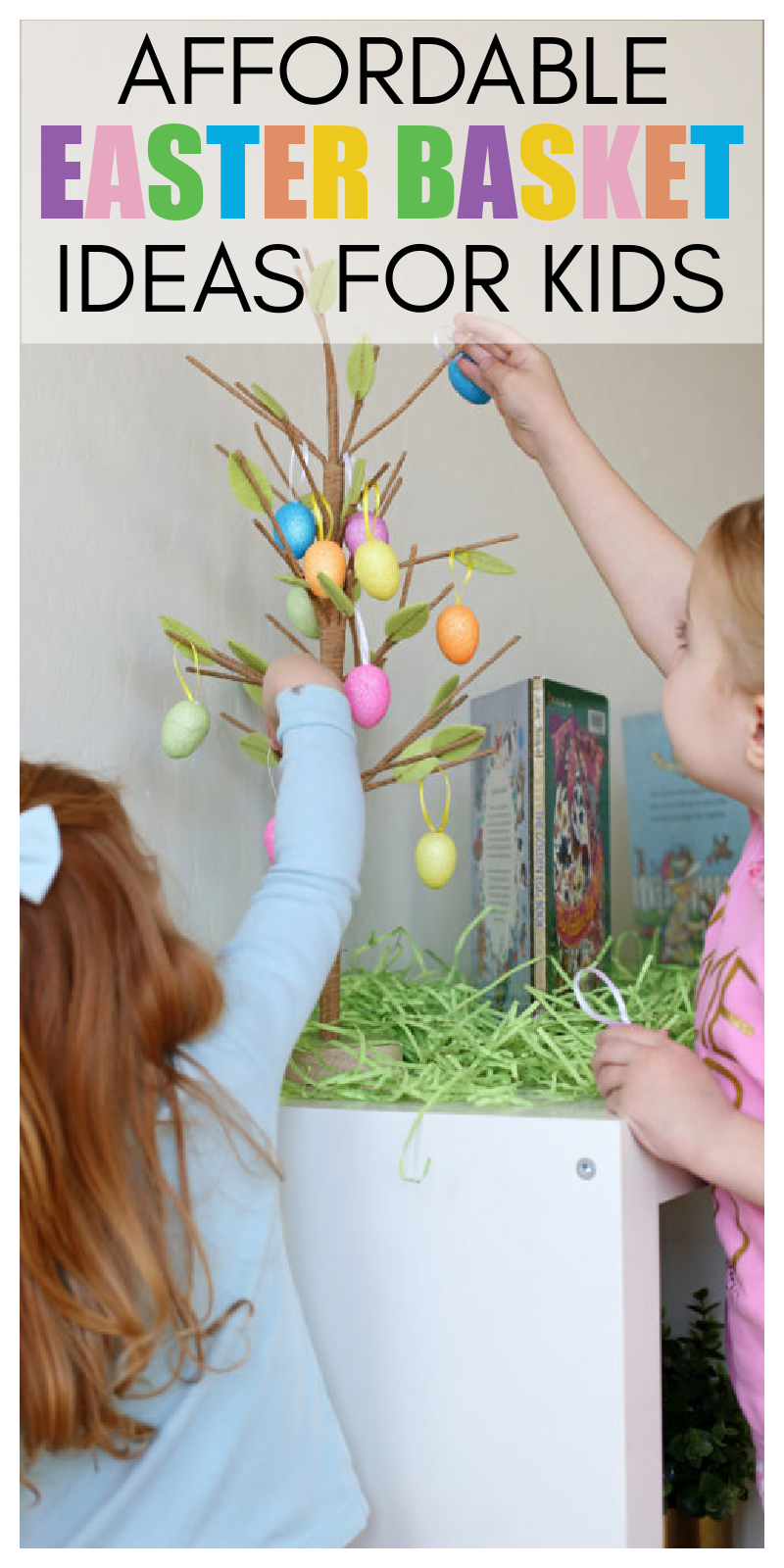 If you liked this post about Easter basket ideas for kids, you might like these posts too: