You know that moment where your parent asks what they should give your child for a birthday or holiday gift and you freeze up?
Maybe that's just me. . .
With the holidays coming up, I thought it'd be fun to put together a list of great grandparent gifts that they can give to their grandchild.
You'll notice I particularly lean toward ones that help your child feel connected to them on more than just the big day – it's nice for grandparent gifts to last longer than just 30 seconds while they tear off the wrapping paper!
I also asked on Instagram for suggestions and there were so many fantastic ideas there too that I've included in this list!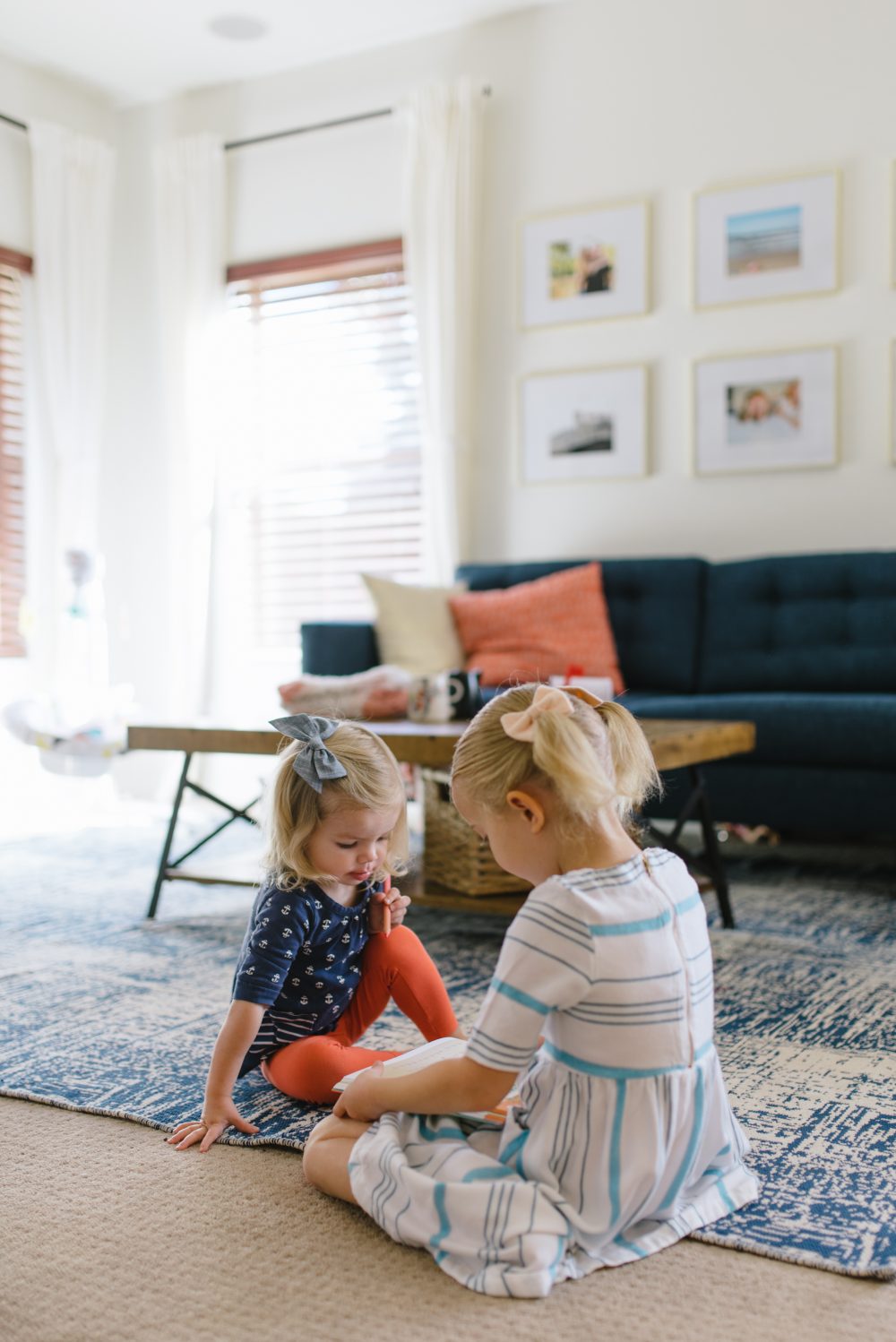 Great Grandparent Gifts to Give to their Grandchildren
Subscriptions
A magazine subscription. My girls, like many children, LOVE getting mail, and a magazine subscription is a nice inexpensive way to get something fun in the mail every month or every quarter. My parents bought Ella a Highlights subscription this year and she is thrilled every single month when it shows up. I put together a whole list of our favorite magazines for children here, if you need some ideas!
Bookroo. You know that I'm a huge fan of Bookroo – they do such a great job doing a book subscription for children, and you can choose from board book, picture book, or chapter book subscriptions. We've found so many new favorites and it's delightful to have new books show up each month, wrapped in cute paper. My girls LOVE it.
Raddish. If you have a child who loves to help in the kitchen, they'll be obsessed with Raddish, which is a monthly cooking subscription for kids. Each month, there is a theme that combines science or geography or culture into a cooking lesson, plus a recipe guide, activity cards, a real kitchen tool and dinnertime conversation starters. It's so fun! Use the code RADGIFT for $15 of a 6 month membership or $30 off a year-long membership.
Kiwi Crate. You know I LOVE Kiwi Crate (like an unreasonable amount) and it's really the perfect grandparent gift. My mom gave my nephew a subscription when my sister had twin boys and they were home a LOT, and they've loved it. I dare you to find me a kid who doesn't love Kiwi Crate.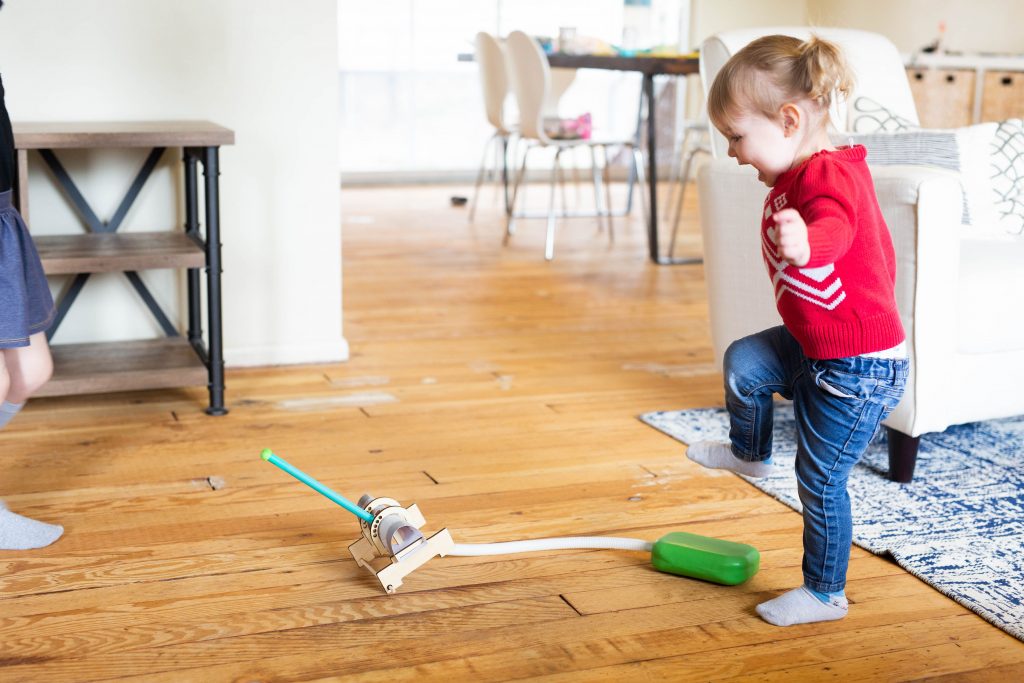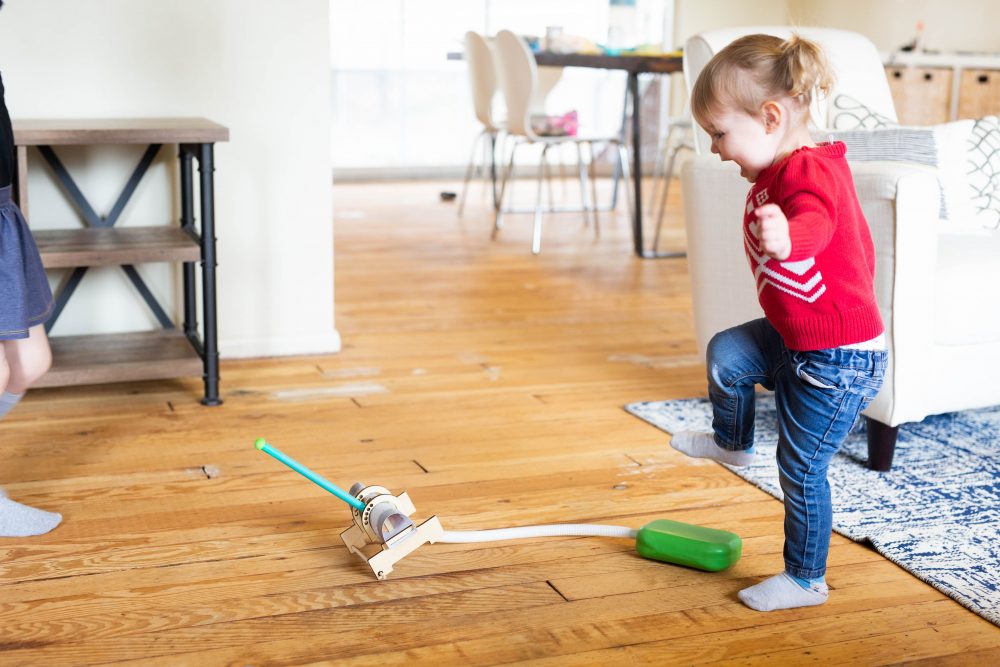 Experience Gifts
Tickets to a play or concert or sporting event. A few years ago, my parents gave us tickets to Disney on Ice for Christmas and it was the MOST fun family outing. And if the grandparents can go along? Even better!
Zoo or Museum Membership. This is a gift that keeps giving all year long. If you have a great children's museum or zoo or natural history museum or botanical garden or aquarium nearby, it's a perfect way to get out of the house and not feel like you have to "get your money's worth" because you can come back any time.
DIY Audiobooks. If you're looking for a DIY gift, one of my favorite things my mother-in-law ever did for my girls was record herself reading a bunch of favorite picture books and then gifting both the CD recording and copies of each of the books to my girls. We've listened to those SO MANY times and especially when we lived on the other side of the country, it was so sweet that my girls could still listen to their grandmother read to them.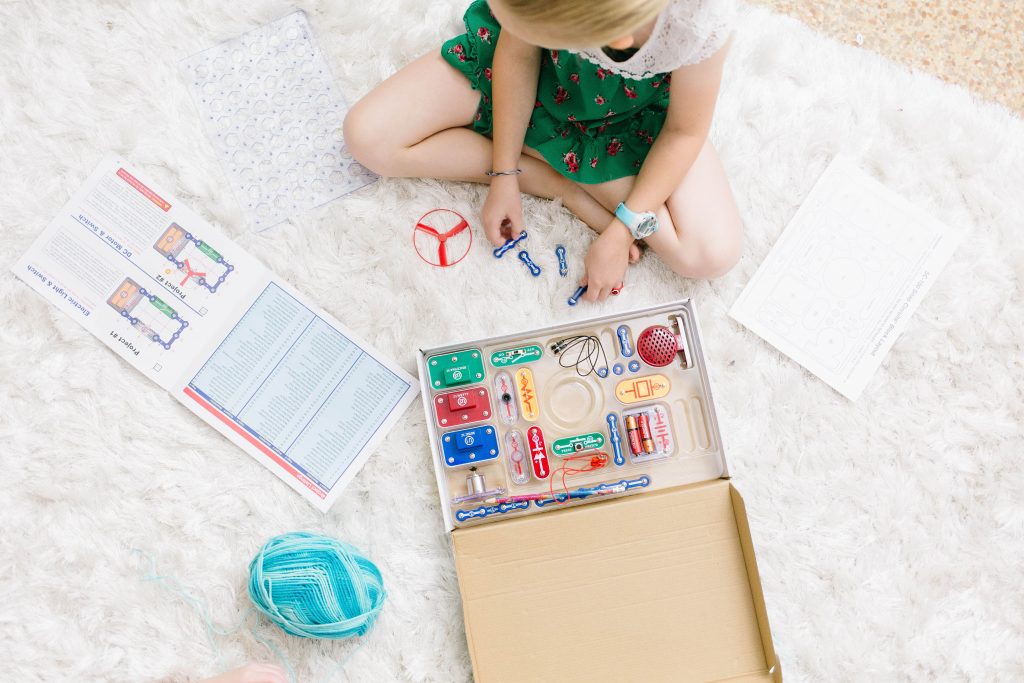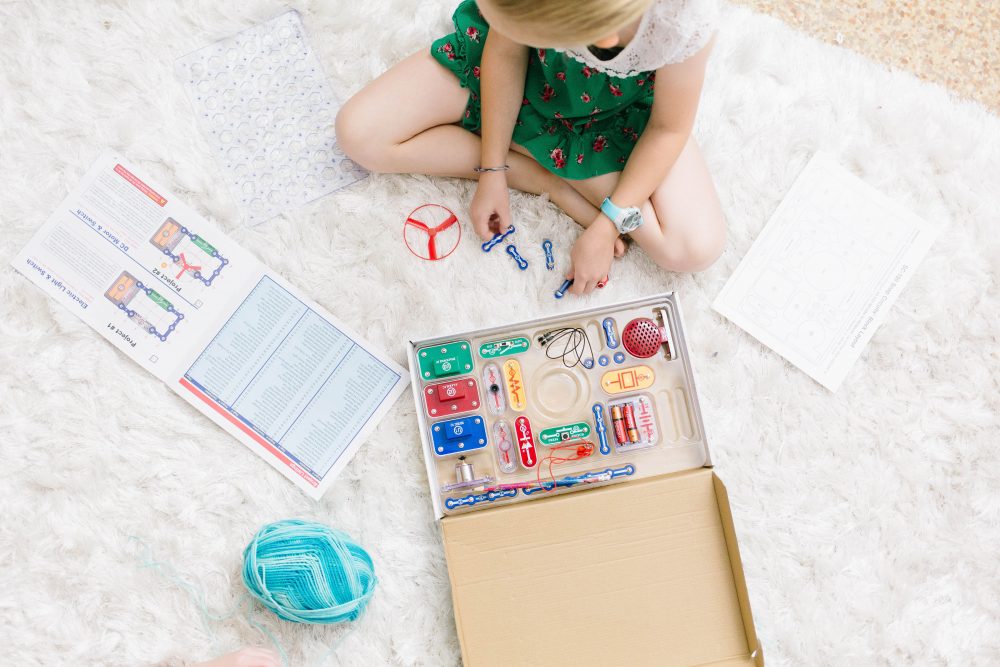 Bigger Ticket ITEMS
Snap Circuit. You know those toys that your children will use day in and day out, but the price tag gives you a minute of pause? This is a great grandparent gift where they can use their whole budget in one gift for all the children instead of splitting it up into smaller gifts. My parents gave us a Snap Circuit Jr. kit several years ago and it's been WILDLY popular at our house (and the reviews DO. NOT. LIE).
Marble Maze. We had one of these growing up and we used it for YEARS. Why are these so fun and satisfying?
MagnaTiles. These have been hands-down our most used toy over the past 4 years. My girls play with them endlessly and when friends come over, they always gravitate right toward them. Whether you're getting a starter set or adding on to an existing collection, this is a slam-dunk of a gift. (And we have an off-brand version and they're just as good!)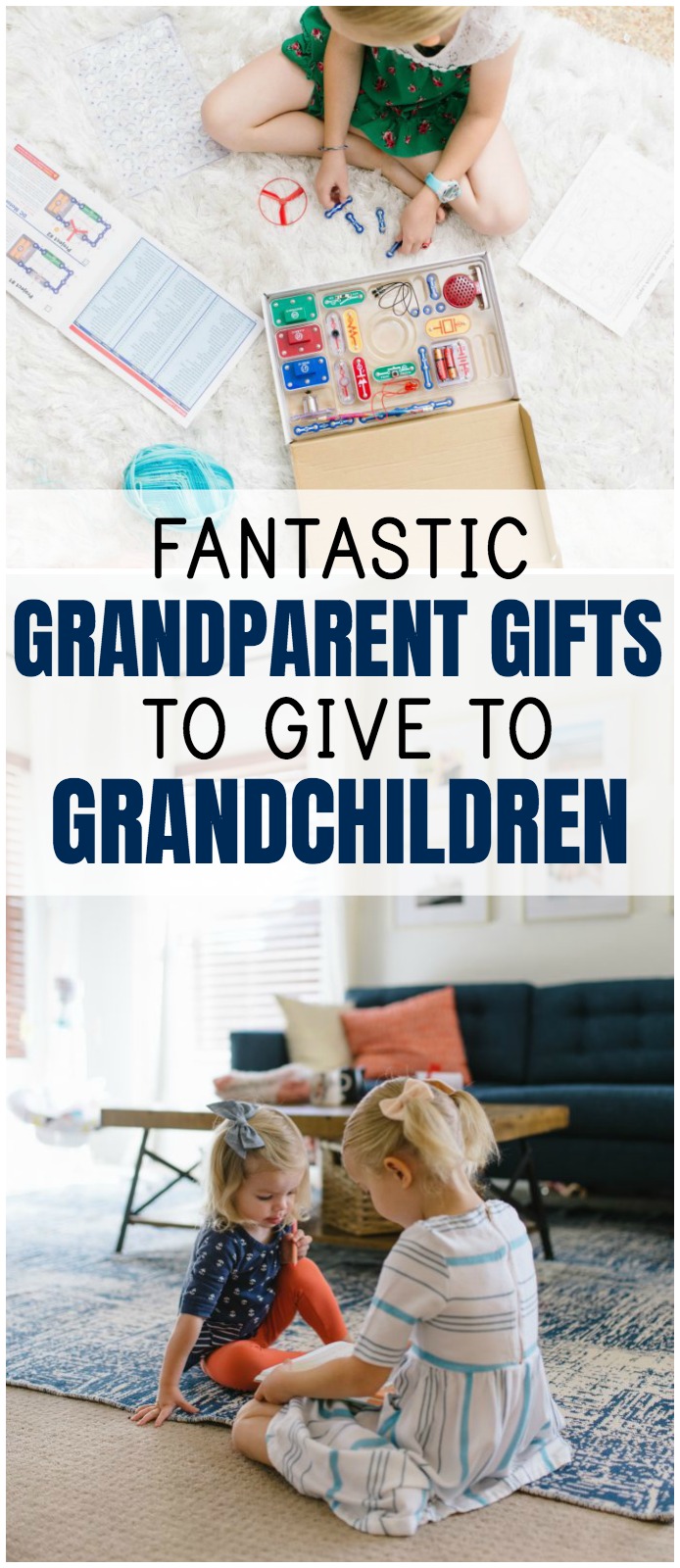 Rock Polisher. For the child who always comes home with a pocket full of rocks, this is the best gift! And it's surprisingly affordable.
A Basketball Hoop. If you have the space for it, this is a really fun gift that gets your kids outdoors. Or go for a smaller one that you can use inside during the winter (or summer, if you live somewhere crazy hot like Arizona).
Indoor tent and tunnel. My parents gave us this as a gift back after I had my second child and we were home a lot. Ella used it INCESSANTLY and it still comes out frequently.
Consumable Art supplies. I thought this was the most brilliant suggestion. It can get tedious to keep buying construction paper, or play doh or finger paints or stickers or watercolors or markers, but it's the perfect gift from a grandparent!
Scooter or Balance Bike. Our scooters and balance bikes get used inside and outside all year long by all my children. I can't think of many gifts that have been more well-loved!
Any other suggestions for great grandparent gifts? I'd love to hear – leave your ideas in the comments!
If you liked this post about grandparent gifts, you might also like these posts: