You know those five love languages?
Gifts are 100% not mine.
Like . . . clear bottom of the list for me.
And it's not just that I'm bad at giving gifts to OTHER people. I also don't care that much about getting gifts, which means I can rarely think of anything I really want or need.
Plus, I have a strong, deep practical streak, so I'm that fun person who's always like, "Hey, we need a new adaptor for our dryer – how about we get one for Christmas?" (It's such a mystery why I'm not the fun parent).
Basically, if your love language is gifts, we should probably not be friends (because I will disappoint you every time) and also teach me your ways.
But I had such a fun time putting together my own wishlist last year and it made Bart's life so much easier (and my Christmas morning extra delightful!) that I figured I'd share my wishlist again this year.
Here are 7 things I wouldn't be sad to see  under the tree come Dec 25th: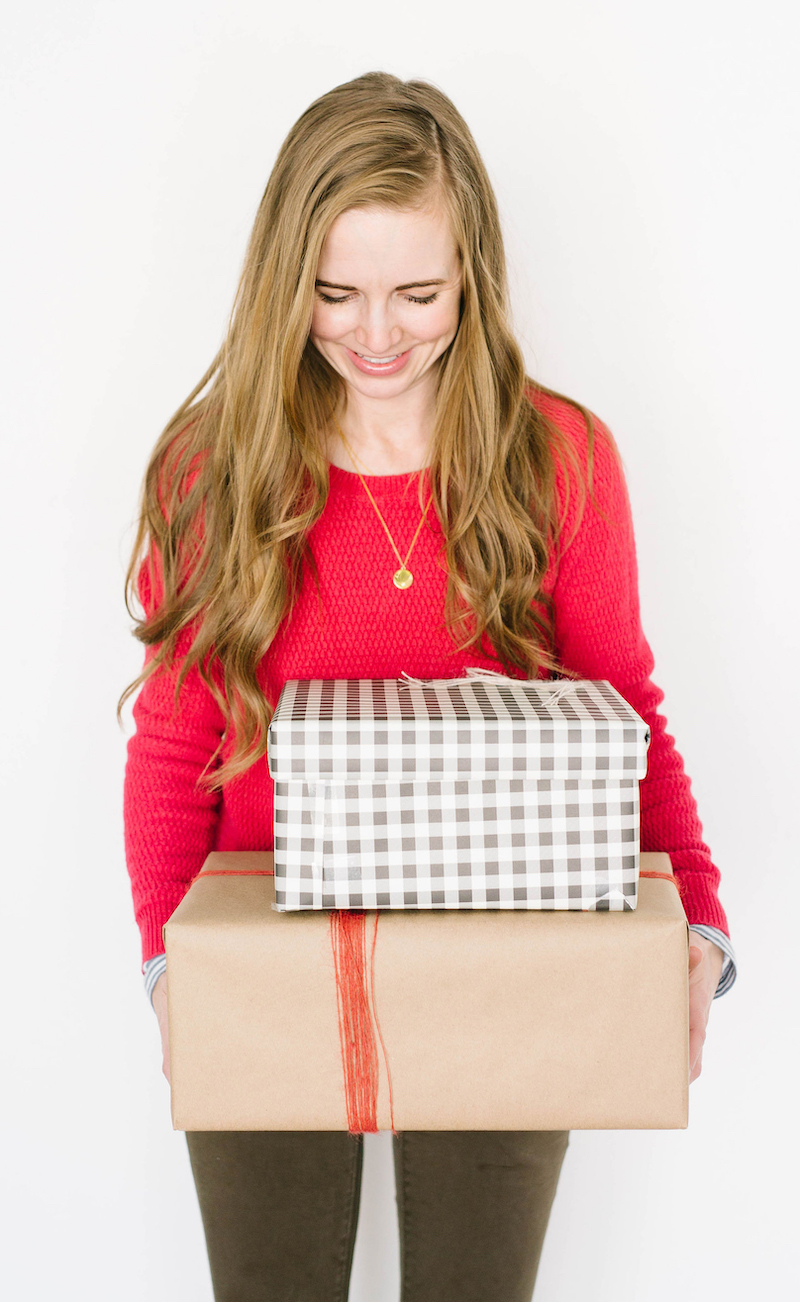 My Christmas Wishlist
Winter Boots
When we lived in Arizona, there was one winter that I legit wore sandals the entire year. It just never got that cold and except for a couple of days where I pulled out sneakers, I just kept wearing sandals until real summer arrived again. Utah is . . . not sandal weather all year long. I've had my eye on these boots to keep me from losing my toes to frostbite. These ones are a cute (much) less expensive alternative.
Sherpa pullover
These are crazy popular this year and since my goal is to really embrace winter this year (pray for me), I think I'd get a ton of wear out of this. I love this one with buttons instead of a zipper (and it's 50% off) and I like this one too.
Self-Inking Address Stamp
My mom bought me a self-inking address stamp last year and I LOVED it. It was SO convenient and looked 1000x better than my handwriting. I'm so bummed that it's now useless (if someone named Janssen Bradshaw ever buys our Arizona house, I'll happily send it to them) and I'd love a replacement for our new home.
Homebody: A Guide to Creating Spaces You Never Want to Leave by Joanna Gaines
I picked this up at Barnes & Noble a few weeks ago when I was there with the girls and flipped through a few pages before I was called away to read a board book. I'm dying for my own copy (and she's the opening keynote speaker at Alt Summit next year, so that makes me extra-anxious to read it) – it's so beautiful!
Enamel Colander 
I have one colander but it's a mini one and our family is finally starting to outgrow it (also, I've had it for at least nine years and the screws that hold the handles in place keep coming loose so it's probably a health hazard too). I love the white one because I never get tired of white dishes, although if the navy one came in a regular size, I might be tempted by that one too.
Real gloves
I own one entire pair of gloves and they were $1 at Forever 21, I think. They're just little knit ones and soak through immediately. Might be time to upgrade. These ones are only $10, come in a bunch of fun colors and work with your phone's touchscreen.
Wireless Charger
I sometimes feel like I have SO MANY CORDS in my life and the idea of just being able to set my phone down and have it charge? Basically feels like magic to me. This one is less than $15 and comes in several colors (obviously, I'd want gold).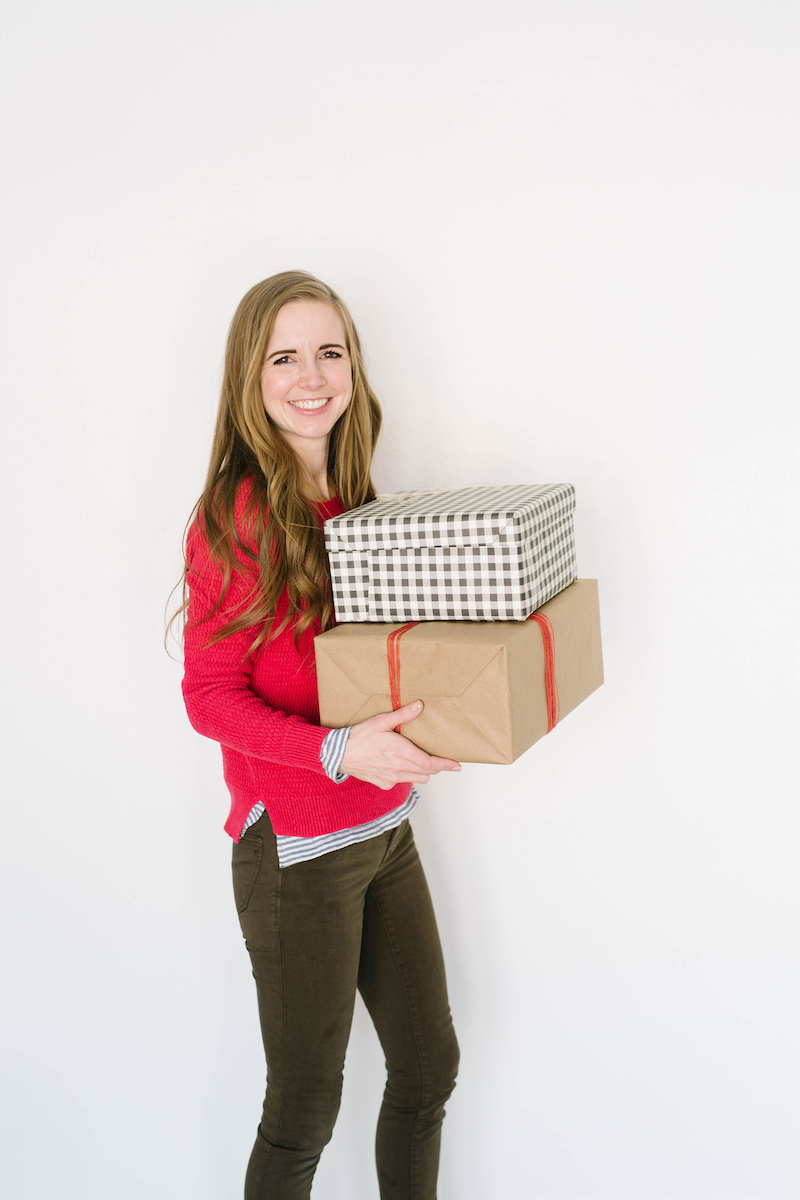 And on the stocking stuffer side:
Box cutters
I learned a love of the right tools from my dad and this is one of those things that does its job so nicely. Wouldn't it be amazing if I wasn't destroying my fingernails every time the postman showed up with a box?
Mascara Primer
I mentioned on the $5 Gift Guide this year that Merrick gave me a tube of this a few years ago and I LOVED it but never replaced it. Time to fix that. While I'm at it, I'm asking Santa for a new tube of mascara too.
Sugarfina Chocolates
I am obsessed with their dark chocolate sea salt caramels but when I looked through all their chocolate options, I decided I probably need a taster pack of SEVERAL of these. And I don't promise to share.
Waterproof Cell Phone Case
My amazing assistant told me about this and I think it'd be so fun to finally be able to take underwater photos and videos! Plus, you can't beat the price or the reviews.
Kiehl's Lip Balm #1
Bart got a sample of this somewhere and gave it to me over the summer and I am OBSESSED with it. It's seriously the best lip product I've ever used – it doesn't flake off or give you those weird white lines.
What's on your wishlist this year? I'd love to hear!
If you liked this Christmas wishlist, you might also find these posts useful:
Photos by Heather Mildenstein