Last week, Anne Bogel from Modern Mrs Darcy published a list of her most popular posts for the year (which she does every year) and it was so fun to read.
Naturally, I immediately was curious which posts over here on Everyday Reading were the most popular this year, and I loved poking around in my analytics, seeing which posts are especially beloved.
Interestingly, although I only looked at this year's blog traffic, of these 12 posts, only ONE of them is a post I actually wrote this year.
Here are the twelve most popular posts this year: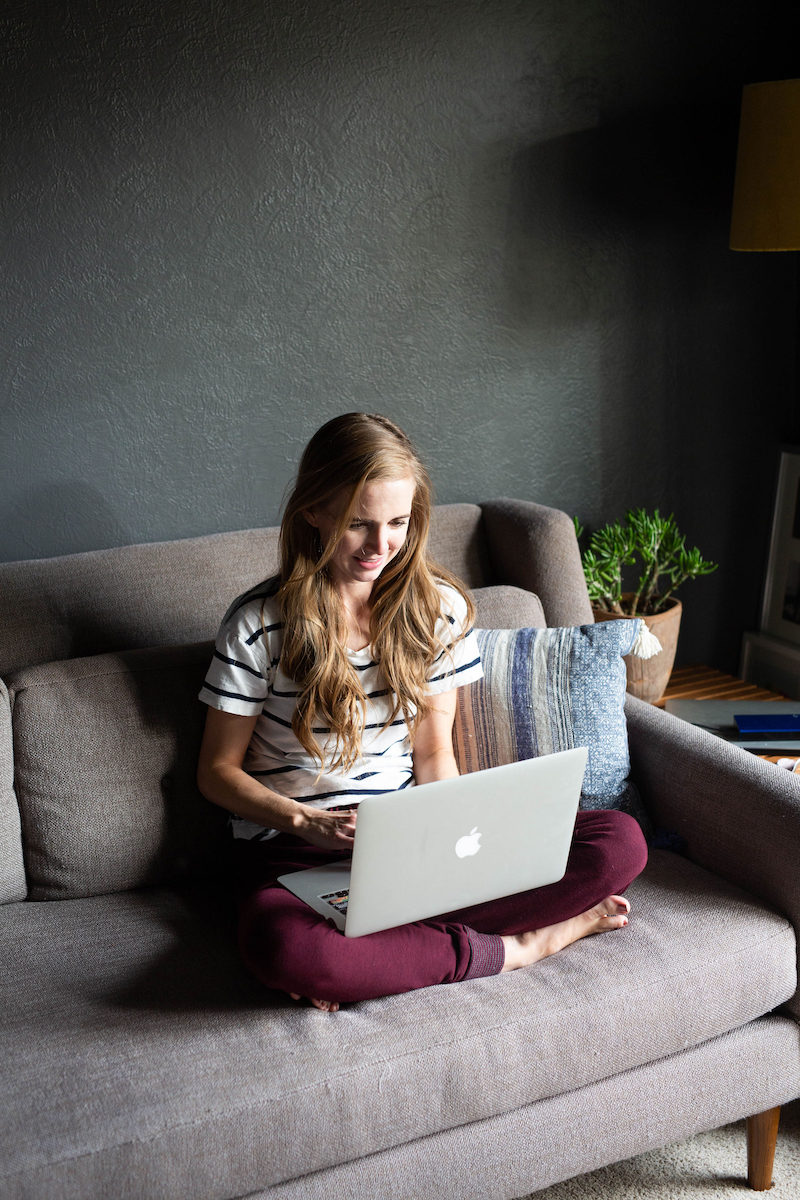 12 Popular Posts on Everyday Reading
Everyday Banana Muffins
This recipe is just a ridiculous performer. Google loves it and Pinterest loves it. And I don't blame either of them because these muffins are seriously SO GOOD. I made a batch the first week we were in the house and it just felt like my home to be pulling these amazing banana muffins out of the oven. And they're just so easy. They definitely deserve their spot in the most popular posts.
10 Ways to Use Up Buttermilk
I love real buttermilk and have very strong feelings about NOT using one of those sad substitutes (vinegar in milk? No). But every time I've mentioned buttermilk for the past 7 years – this post went up in mid 2012 – I get a million messages saying, "But what do I do with the rest of the buttermilk?" This post is the answer to that question. And the other answer is "that stuff never goes bad." I've had cartons last for 2 or 3 months with nary an issue.
The Best Chocolate Chip Cookies
I love these cookies so much. Actually, when I was at book club last month, Bart made a massive batch of them and froze all the dough so now we have them any time we want. But seriously, they are the perfect chocolate chip cookies.
30 Books to Read Aloud to Preschoolers
This is actually the only post on this list that was actually WRITTEN in 2018. And it makes me happy that this one is so popular because I love that first step into chapter books with a preschooler. It's such a magical moment in your reading life! Star is just about ready and I cannot wait!
An Easy Tulle Skirt Tutorial
I made this tulle skirt for my first Alt Summit when they had a green party and I never expected the post to be a big performer. And yet, year after year, it just keeps bringing in new readers. Who would have guessed?
29 Titles to Pick for Your Bookclub
Is there anything more stressful than choosing a book club book? Just me? These are some of the tried and true titles from my own book clubs that are fun to read and make for fantastic discussions.
Easy Indian Butter Chicken
I still feel so happy every time I see the photos on this recipe – I think they're some of my very best food photography. And this butter chicken recipe is killer good. Ella requests this as her birthday dinner most years.
Make Your Own Maternity Jeans Tutorial
This post is probably the oldest one on this list and I'm so surprised that it continues to just plug along. I still remember wearing these jeans in that last never-ending month of Ani's pregnancy.
7 Tips for Toddler Quiet Time
It makes me unreasonably happy to see this post do so well because I'm so enthusiastic about quiet time. It's truly one of the best things we've ever done as parents, both for us and for our children. Also, having a sponsored post be one of the top-performing posts delights me because I ALWAYS want my sponsored posts to be useful well beyond just talking about a new product.
The Best Christmas Picture Books
I've done Christmas picture book lists for the last seven years, but none of them have been as popular as last year's list. And for good reason, since I think last year was one of the best years of Christmas books in AGERS.
20 Favorite Book Series for Elementary Schoolers
As the parent to an avid reader, I am SO grateful for series that keep her in books for more than 2 minutes. These have been some of our very favorite series for that early elementary school level.
17 Non-Fiction Titles for Men
I had SO many requests for a list like this and it took me probably two years to get around to actually writing it. It's been fun to see it turn into such a popular post, and the traffic to it especially spikes around Father's Day and Christmas.
Any favorite posts you're surprised not to see on here?
I was surprised that my Blue Apron review wasn't here since it's my second most popular post of all time, but apparently 2018 hasn't been the year for Blue Apron!
And mostly thank YOU for being here, reading the posts I write for Everyday Reading and making this the most fun project on the planet.
If you liked this post, you might also enjoy these ones!