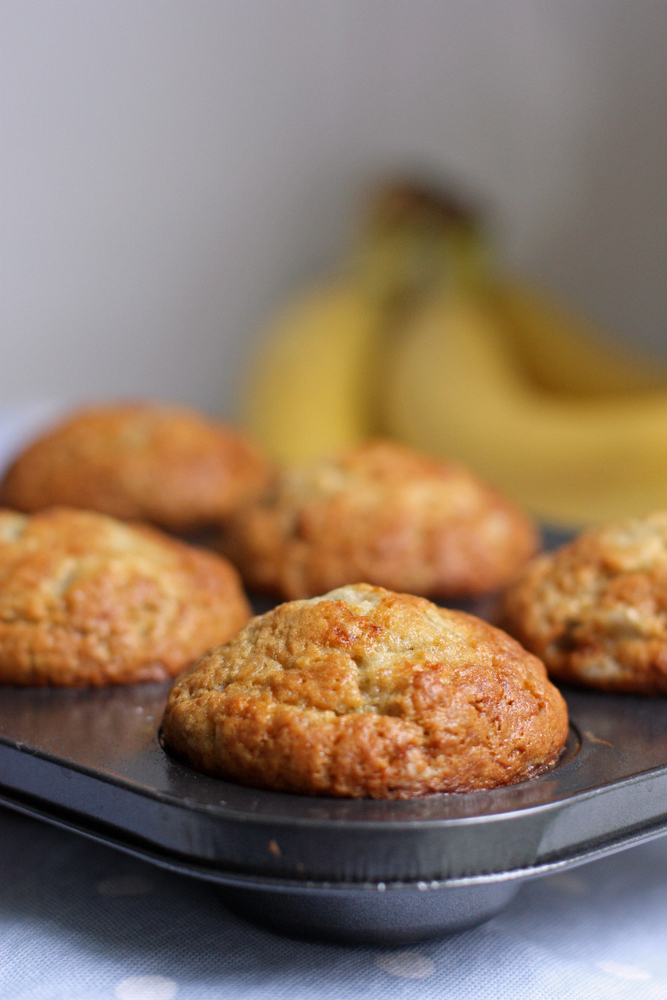 So, I like banana bread and I usually like making them as banana muffins, because they're easier for my girls to eat.
I have two different recipes on this blog, both of which I love love love, and several recipes of banana bread variations (our all-time favorite being these blueberry banana muffins).
But this one is my go-to recipe. When I don't have a KitchenAid mixer or any extra ingredients like sweet potatoes or pineapple.
You can make them in one bowl, there aren't any weird ingredients, and you'll have them in the oven in less than ten minutes.
They're perfect every time.
Seriously, this is a good recipe to have in your arsenal. I can't believe I haven't ever shared them on here before.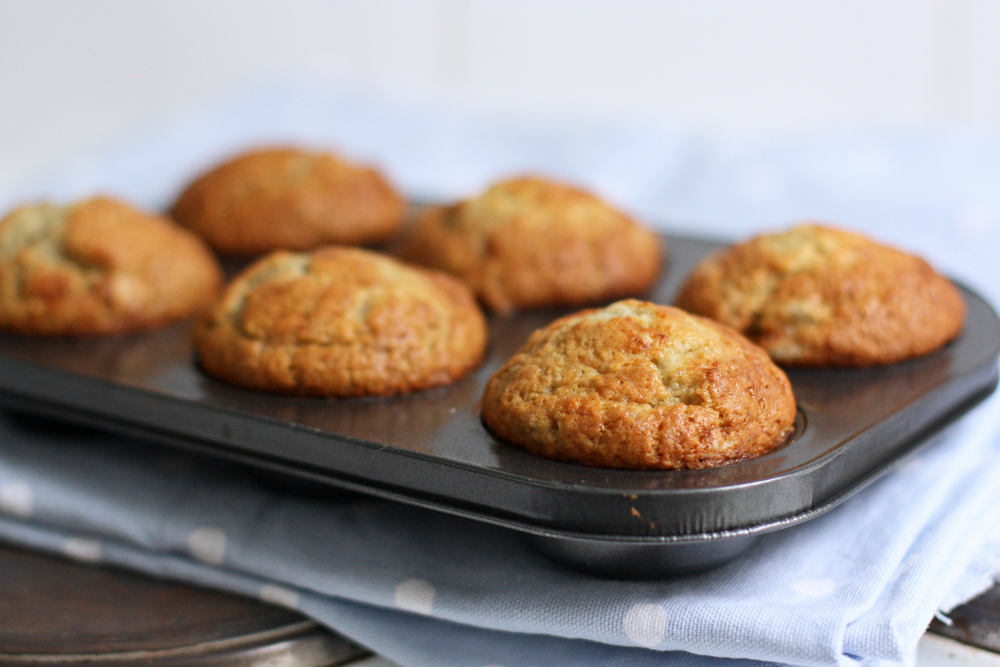 Everyday Banana Muffins
(adapted from Williams-Sonoma Muffins Cookbook)
Makes 12 muffins
3 very ripe bananas, mashed
1 egg
1/4 cup plain or Greek yogurt or sour cream
1/4 cup oil
3 Tablespoons milk or buttermilk
1 Tablespoon vanilla
1 1/2 cups flour
3/4 cup sugar
1 1/2 teaspoons baking soda
1/4 tsp salt
Preheat the oven to 375 degrees. Grease a muffin tin and set aside.
In a mixing bowl, whisk together the mashed bananas, egg, yogurt/sour cream, oil, milk and vanilla. Pour the flour and sugar on the top of the mixture then sprinkle on the soda and salt so they aren't touching the liquid part. Whisk everything together, just until smooth.
Divide the batter between the 12 muffin cups (you can fill them all the way up to the rim) and bake for 20 minutes or until the tops are a deep golden-brown and they spring back when you gently press the tops.
Let cool slightly and serve. Especially with a smear of raspberry jam.