This shop is part of a social shopper marketing insight campaign with Pollinate Media Group™ and Kleenex but all my opinions are my own. #pmedia #KleenexTarget http://cmp.ly/3/8vNxcO
I try not to brag about my children, but sometimes, your child has a skill that, as a parent, you can't help but tell other people about.
So forgive me for boasting but . . . Ella is exceptionally good at blowing her nose.
I explained the basic idea of it to her a couple of months ago, and she immediately picked it up (which shocked me because, no kidding, I was in college before I really mastered this skill).
This came in super handy a few weeks ago when I was working in my office after the girls had gone to bed, and suddenly heard Ella start shrieking for me. I dashed in and she said, "I put it up my nose! I can't get it out!"
I tried to not freak out when I discovered that "it" was a tiny wooden checker piece that she'd pushed up as far as her finger could reach. ("I just wanted to see if it would fit," she told me after the fact).
I held her other nostril closed, instructed her to blow her nose, and three seconds later, was holding that checker piece.
ER trip narrowly avoided (two years off my life not avoided).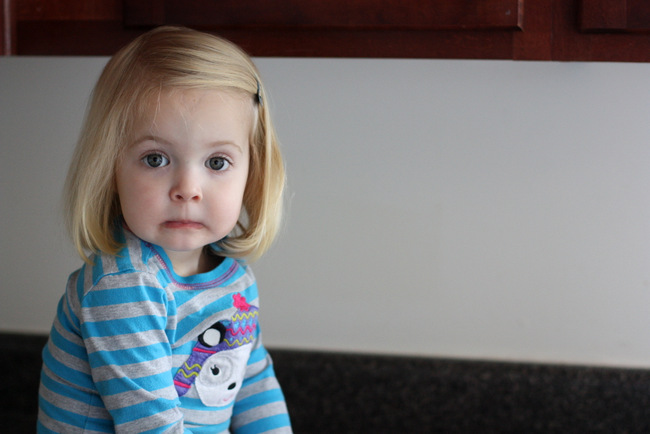 She was a little traumatized too
My parenting advice, obviously, would be as follows: stop worrying about teaching your kid their numbers, letters, and colors, and focus on nose-blowing techniques instead.
Over the last week, we've had less exciting reason to practice. All four of us were felled by colds, which meant a lot of time at home, while skipping preschool, story time, and the park. And going through copious amounts of Kleenex.
(I posted this picture on Instagram and my mom asked if Kleenex was on sale at Target. Indeed it is – plus, there is a printable coupon for $1 off of 4 or 6 packs. And a 5% off coupon on the Cartwheel app).
We read a piles of books, did some art projects, and spent a lot of time snuggling (the one upside of sicky children).
And, of course, I made muffins.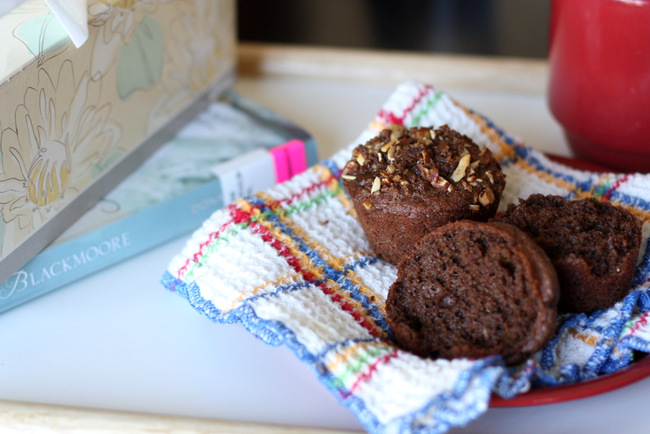 I love these chocolate muffins because they are definitely muffins (not cupcakes masquereding as muffins), so they're perfect for snacks or breakfast. Or both.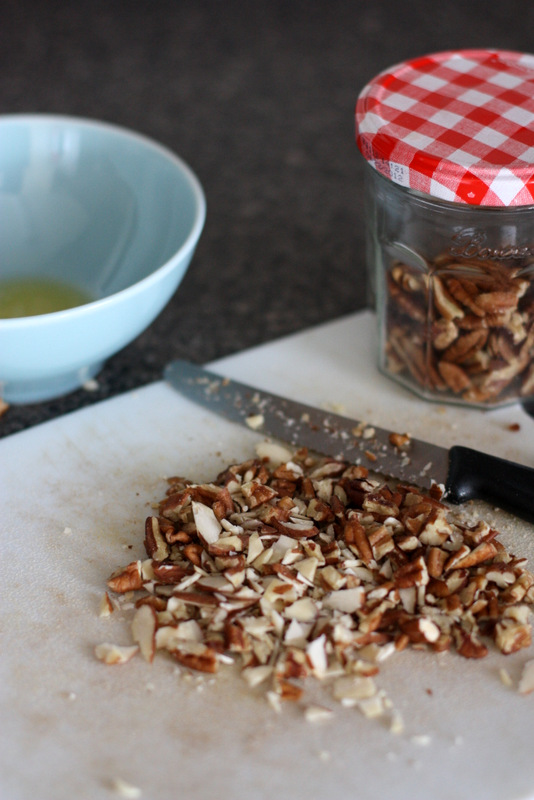 Also, if there is a frosted cupcake, Ella eats the top off and then refuses to eat any of the actual cupcake (for her next birthday, I'm just squirting mounds of frosting into muffin liners and calling it good). But streusel muffins, she'll actually eat the entire thing.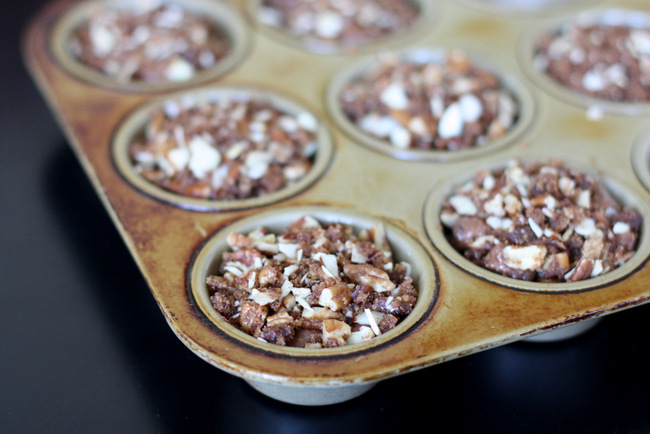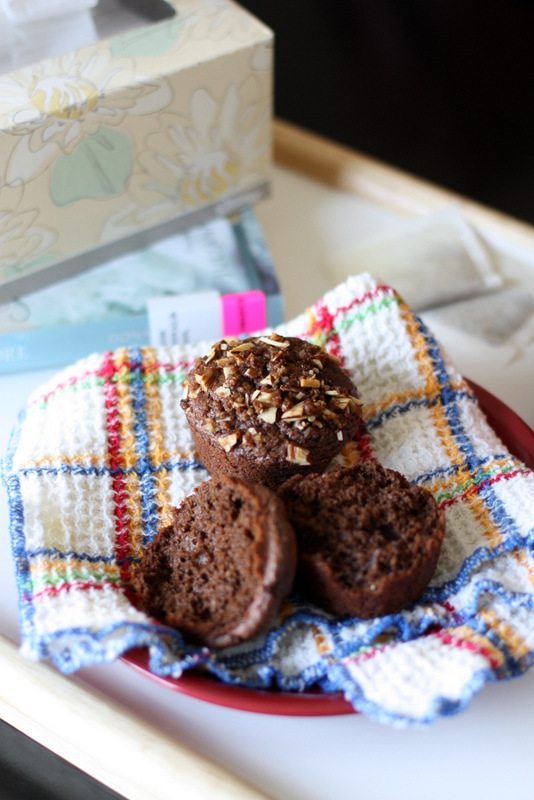 Double Chocolate Streusel Muffins
(adapted from Dorie Greenspan's Baking via GoodLife Eats)

Makes 12 – 16 muffins


Muffins Batter:
6 tablespoons butter
2/3 cup semi-sweet chocolate chips, divided
2 cups flour (I used white wheat)
2/3 cup sugar
1/3 cup unsweetened cocoa powder
1 tablespoon baking powder
1/2 teaspoon baking soda
1/4 teaspoon salt (increase to 1/2 teaspoon if your butter is unsalted)
1 1/2 cups buttermilk
1 egg
1 1/2 teaspoons vanilla
Streusel:
1/4 cup packed brown sugar (I used dark brown and it was amazing. But either is fine)
1 teaspoon cinnamon
1/2 cup chopped nuts (I used a mix of pecans and almonds)
1 tablespoon butter, melted
Preheat oven to 375 degrees. Grease muffin tin and set aside.
In a saucepan over medium-low heat or in the microwave in a microwave-safe bowl, melt the butter and HALF of the chocolate chips together.
In a mixing bowl, whisk together the flour, sugar, cocoa powder, baking powder, baking soda and salt.
Add the buttermilk, egg, and vanilla to the butter/chocolate mixture, stir to combine and pour into dry ingredients. Stir to combine, then fold in remaining half of chocolate chips.
Fill muffin cups 3/4 of the way full.
Mix together struesel ingredients in a small bowl until well-combined. Divide evenly over the tops of the muffins. Bake for 18-22 minutes, or until the tops spring back when gently pressed. Let cool for about 10 minutes.
Serve warm with a good book, some hot tea, and a box of Kleenex.